We love Focaccia . As a family, this is one of the most sought-after breads. And to think, there are already 3 varieties on the blog – with Sundried Tomato, Onion – Tomato, Onion Olive and the ever favourite Dominos Style Garlic bread too.
Why one more ? Coz its #Breadbakers theme with #Garlic – another of our favourite spices, and although I had some garlic dinner rolls ready and clicked, we went for the focaccia with a warm bowl of homemade bottle gourd soup. The girls loved it and the little one actually ate the crumbs too.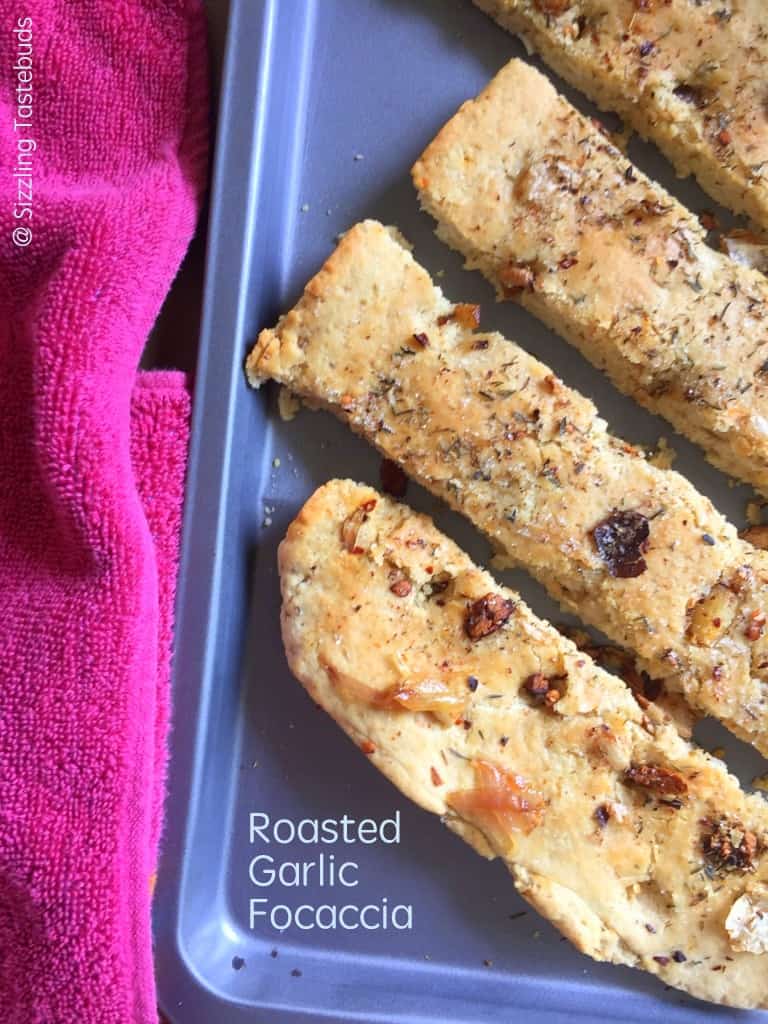 Pin

Its wholewheat, garlicky and healthy enough to make a meal. You could sub the wholewheat with APF or breadflour. The water requirement would vary accordingly.

So, lets get started as this bread makes its way to another edition of #Breadbakers, this month's garlic theme hosted by Karen. Thanks for hosting, Karen. I sure loved baking for this theme 🙂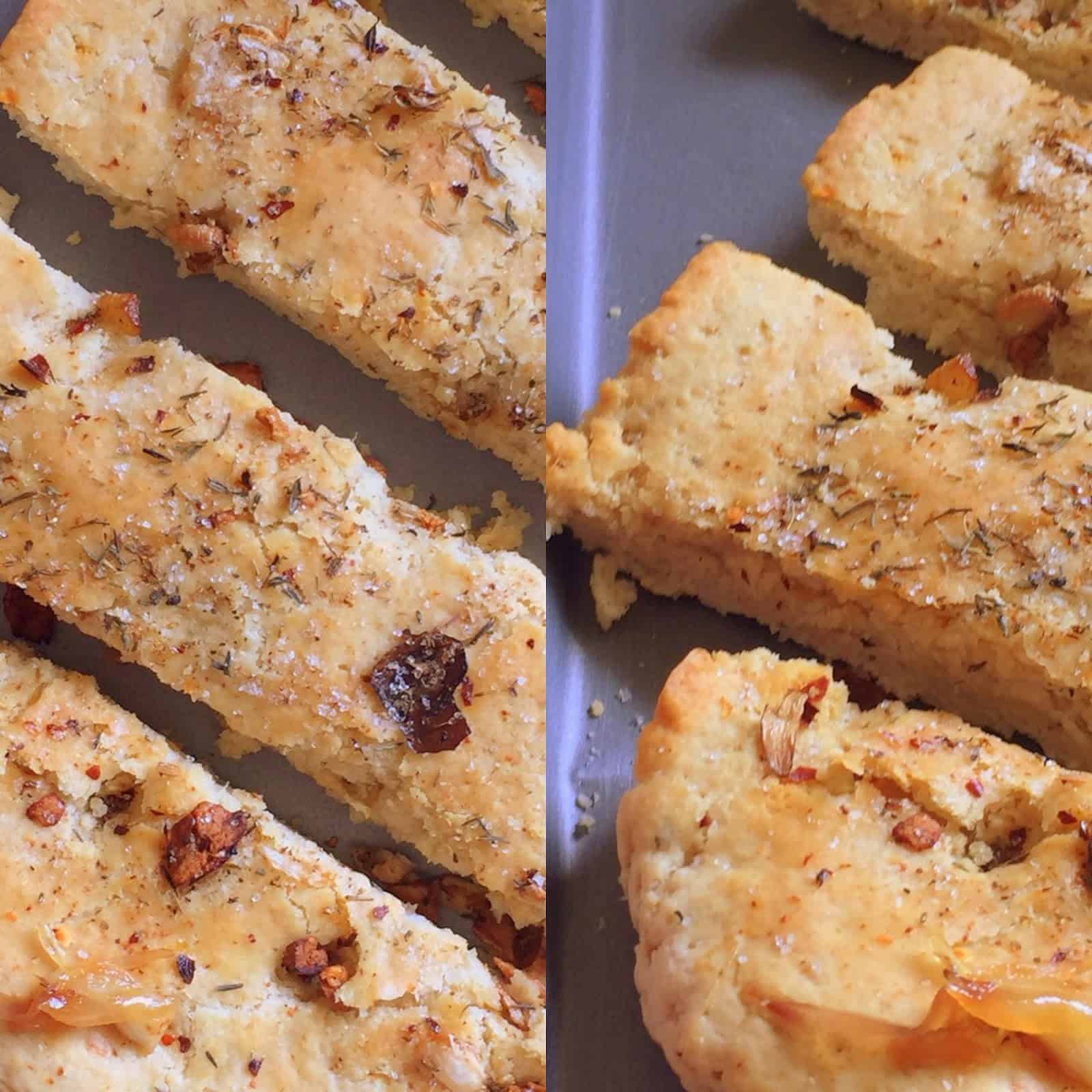 Pin
Prep time : 15 min, Rise + bake time : 2.5 hours , Serves : 2
Ingredients:
Wholewheat flour (I used chapati atta / chapati wholewheat flour) – 2 cups
Instant Yeast – 1.25 tsp
Warm water – 1 cup (may require more depending on flour quality)
Sugar – 1/2 TBSP
Salt – to taste
Garlic – 12-15 pods (or 1 large head)
Olive oil – 4 TBSP (divided use) + 2 tsp 
Dried Oregano + basil + Thyme – 1 tsp (opt.)
Fine Sea Salt – for topping (opt.)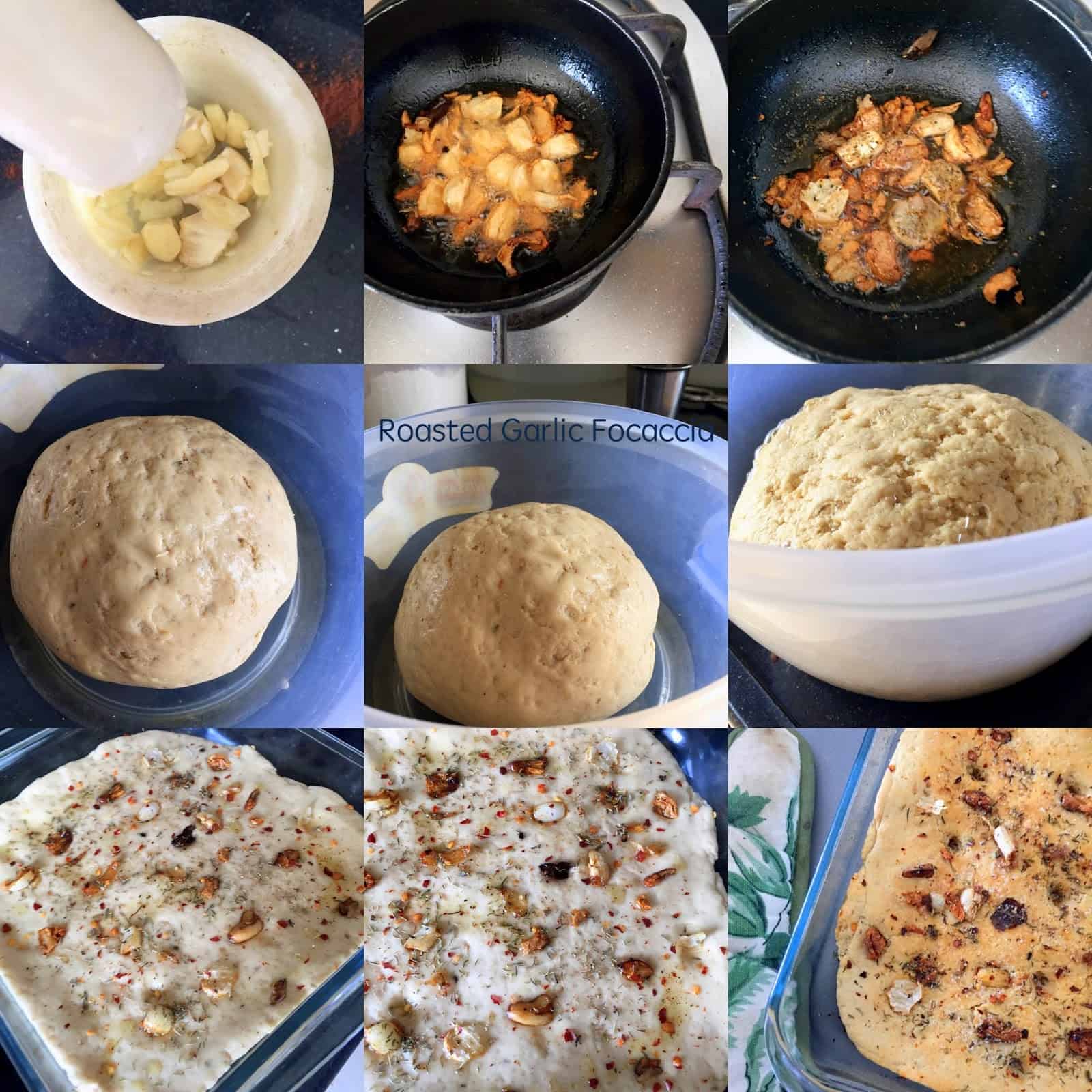 Pin


Method:
Dissolve the sugar in the warm water, add yeast and let it prove (about 10 mins). 
Once yeast is proved, add in 2 TBSP of olive oil, salt, seasonings and mix well. 
In a stand mixer, add the flour and the oil-yeast-seasoning mixture
Knead well, adding adequate water to ensure a smooth, elastic, slightly sticky dough.
Transfer to a oiled bowl, let it rise to double (took about 1 hour in this humid weather)
As the dough rises, heat remaining oil to smoking, and turn off. 
Add the peeled & chopped (or whole) pods ( I slightly pounded them so some were left whole). 
Let the pods sizzle and roast in the oil. Add a pinch of salt & seasonings and let the flavours seep in. ((You may also roast the pods in the oven, but I chose the stove top method))
Once the dough has doubled, punch it down and divide into your pan size. 
Spread it out thick along the pan as shown. Add the roasted garlic along with the oil, and spread out all over the surface.
Cover and let it rest for a second time (about 45 mins). As its 100% wholewheat, it wont exactly double, but will puff a bit.
Meanwhile preheat oven to 200C / 425F.
Make small dimples on the surface of the double risen bread and brush with remaining olive oil generously. Sprinkle fine sea salt if using.
Bake for 20-25 mins till brown and crusty on top.
Cool on a baking rack and slice / serve as desired. 
Works best with soup or as a snack too 🙂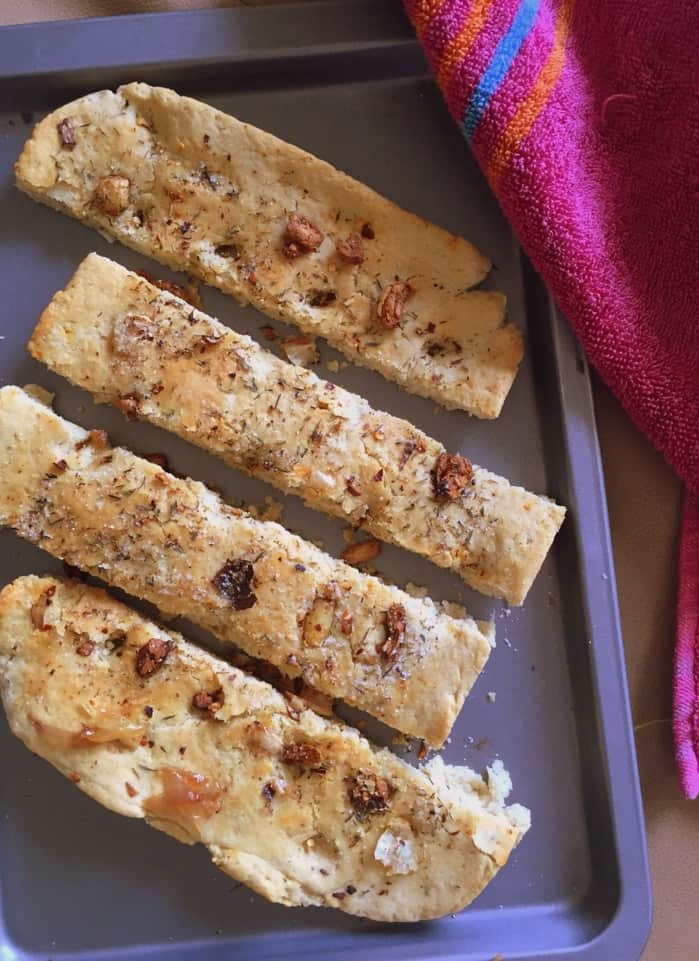 Pin
Fellow bloggers who are part of this month's spread are: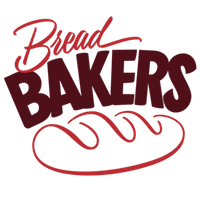 Pin
#BreadBakers is a group of bread loving bakers who get together once a month to bake bread with a common ingredient or theme. Follow our Pinterest board right here. Links are also updated each month on this home page.
We take turns hosting each month and choosing the theme/ingredient.
If you are a food blogger and would like to join us, just send Stacy an email with your blog URL to foodlustpeoplelove@gmail.com.