How can
movie dates be complete without popcorn and some easy munches ? That's right
– This week on Blogging Marathon you would see some healthy but tempting snacks that can be
passed around on a movie night. I did make popcorn for this theme but thought
would be too simple :)) perhaps post it for some other day….
That's when I remembered my recent flight to
London and an idea of microwaved spiced nuts struck me. Cashew nuts are my
weakness – I add them to anything from kheer to grind rich gravies. Thankfully
the girls love them too. And these were gone before I could click them
properly, and were these nutty treats a hit :)) To appease the husband who is staying away from
cashew nuts, made sumac flavoured honey chilli almonds.
So make these in a large quantity for your next
movie night as am sure these will be gone in minutes. With moderated quantities
these can consumed up to a week or a fortnight if stored right.
So, two recipes for healthy microwaved spiced
nuts – Pepper Cashew and Honey Chilli Sumac Almonds :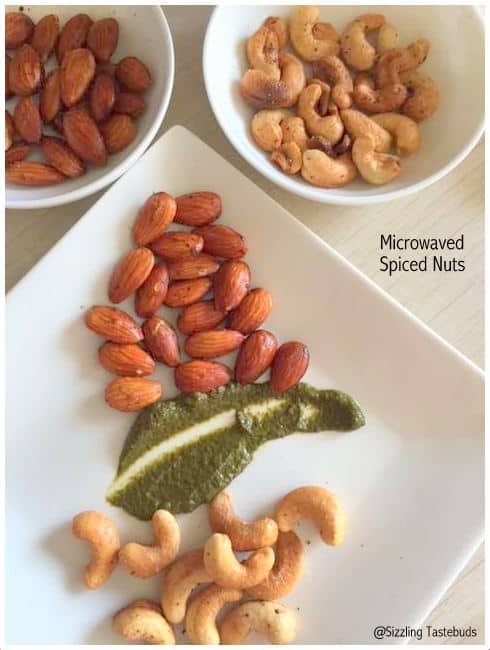 Pin




Prep time : 10 mins, Microwave time : 4 mins per batch, Makes : 1 cup each.

For Pepper cashews :
Cashew nuts (whole) – 1 cup
Salt to taste
Black pepper crushed – 1/2 tsp
Chaat masala – 1/2 tsp
White pepper powder – 1/2 tsp
Olive oil – 1 TBSP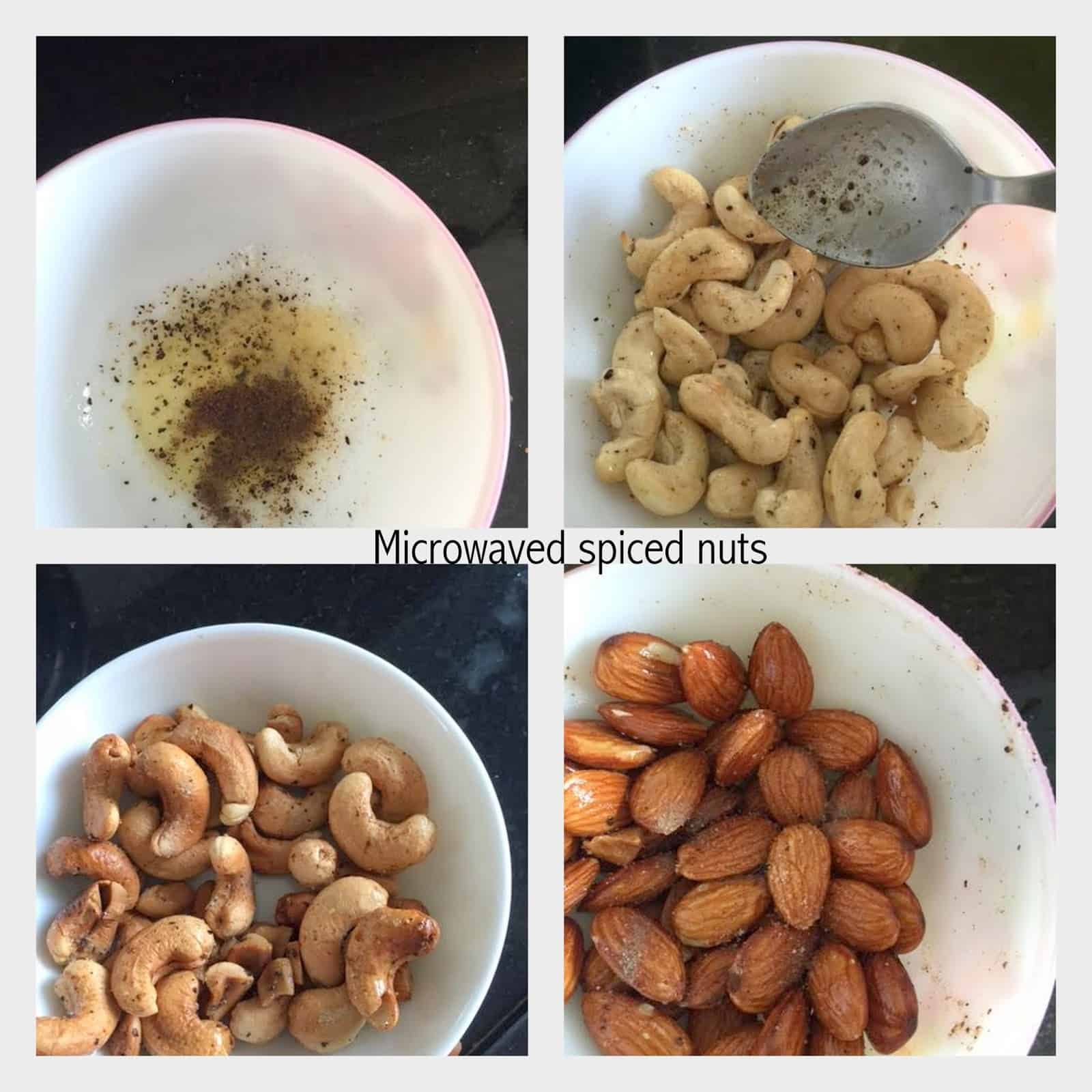 Pin

How to make :
Mix cashews with the rest of the ingredients so
that they are coated well. Stand for a min. Microwave on high on a flat
plate for 1 min taking care the nuts don't overlap
Take out , stir and microwave for two star of 45
seconds each, mixing them after each 45-second batch.
You should get golden coloured crispy cashews at
the end of this period. If not, micro for another 30 seconds taking care that
they don't burn.
Cool for a bit and store in an airtight
container. Keeps well on the countertop for up to a week.
For Sumac honey chilli almonds:
California almonds – 1 cup
Honey – 1 tbsp
Red chilli powder / paprika – to taste
Sumac powder – 1/2 tsp
Olive oil – 1 TBSP
Salt – a little pinch
How to make :
Mix all ingredients except honey. Micro in 3 intervals of 1min , mixing the nuts well each time.
For last batch , add honey and mix well and microwave for 15-20 seconds.
Cool and store in airtight container.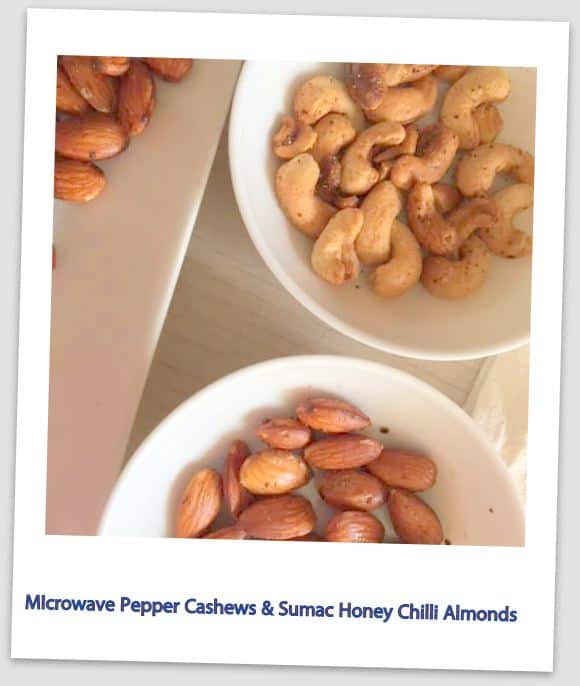 Pin