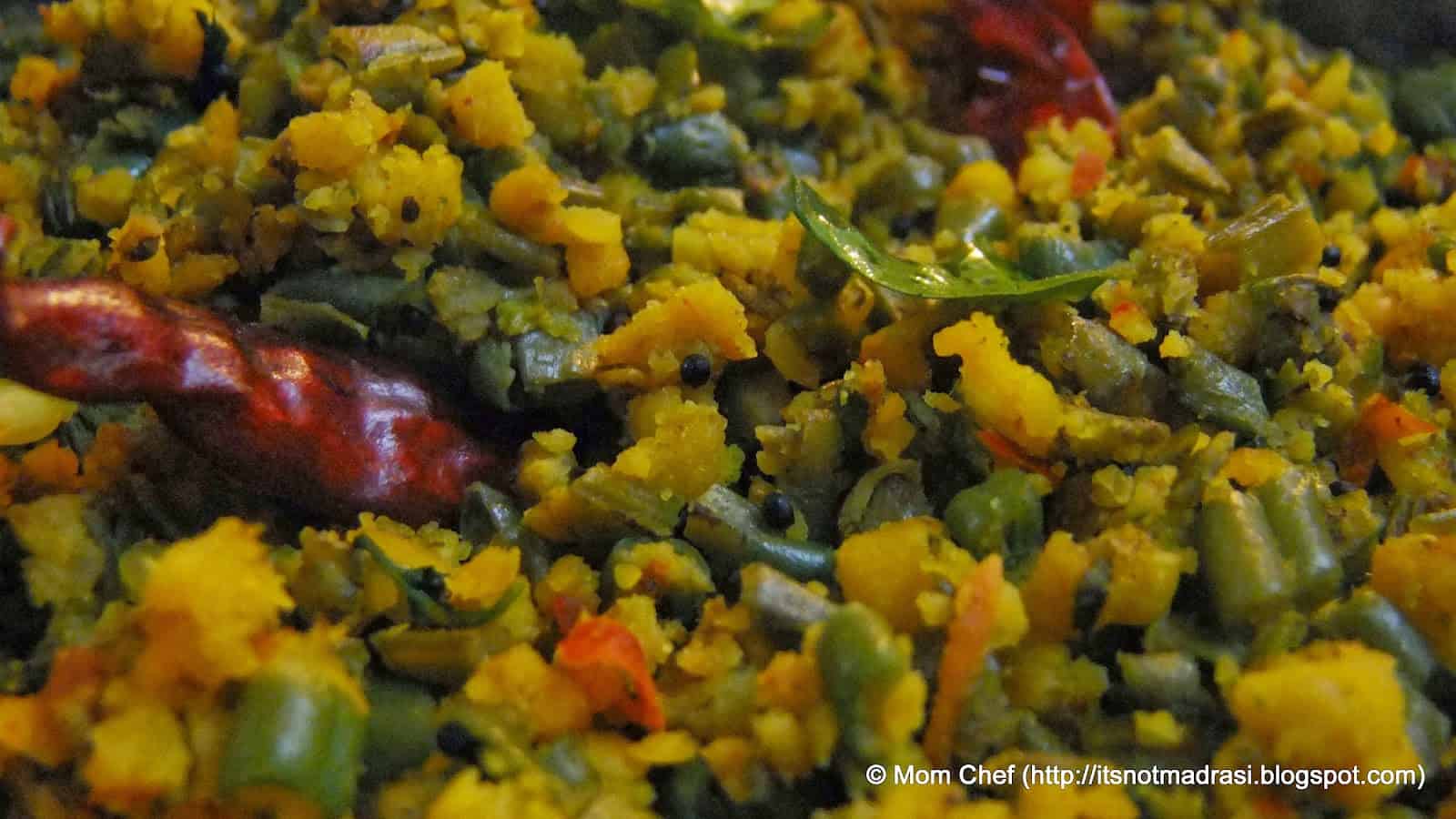 Pin
Paruppu Usuli is the corner stone of South Indian cuisine, esp that from Tamilnadu region. This dry curry finds its way to most festivals and occasion menus. Delicate veggies (beans / cluster beans) mixed with steamed lentil savoury cakes, this is a food connoisseur's delightJ
The dish listed here is slightly adapted from my MIL's version, and S was raving about about his mom's version when we married many moons ago, and I finally managed to coax out the recipe from her when she visited us recently. This curry goes amazingly well with Vettal Kozhambu / Curd Rice / Rasam.
Preparation time : 20 mins + soaking time. Cooking time : 20 mins. Serves : 3
Ingredients:
· Tur Dal – 1 cup
· Finely chopped beans / cluster beans – 1 cup
· Turmeric – ½ tsp
· Red chillies – 3 no
· Hing – 1 tsp
· Salt – to taste
· Grated coconut – 2 tbsp
Tempering:
· Oil – 2 tbsp, Mustard seeds – 1 tsp, Curry leaves – few, Urad dal – 1 tbsp
Method:
1) Soak the dal and red chillies in slightly warm water for 1 hr. Drain.
2) Grind the dals + chillies with very little water & hing to a coarse paste
3) Transfer to a dish and add turmeric, salt, coriander leaves.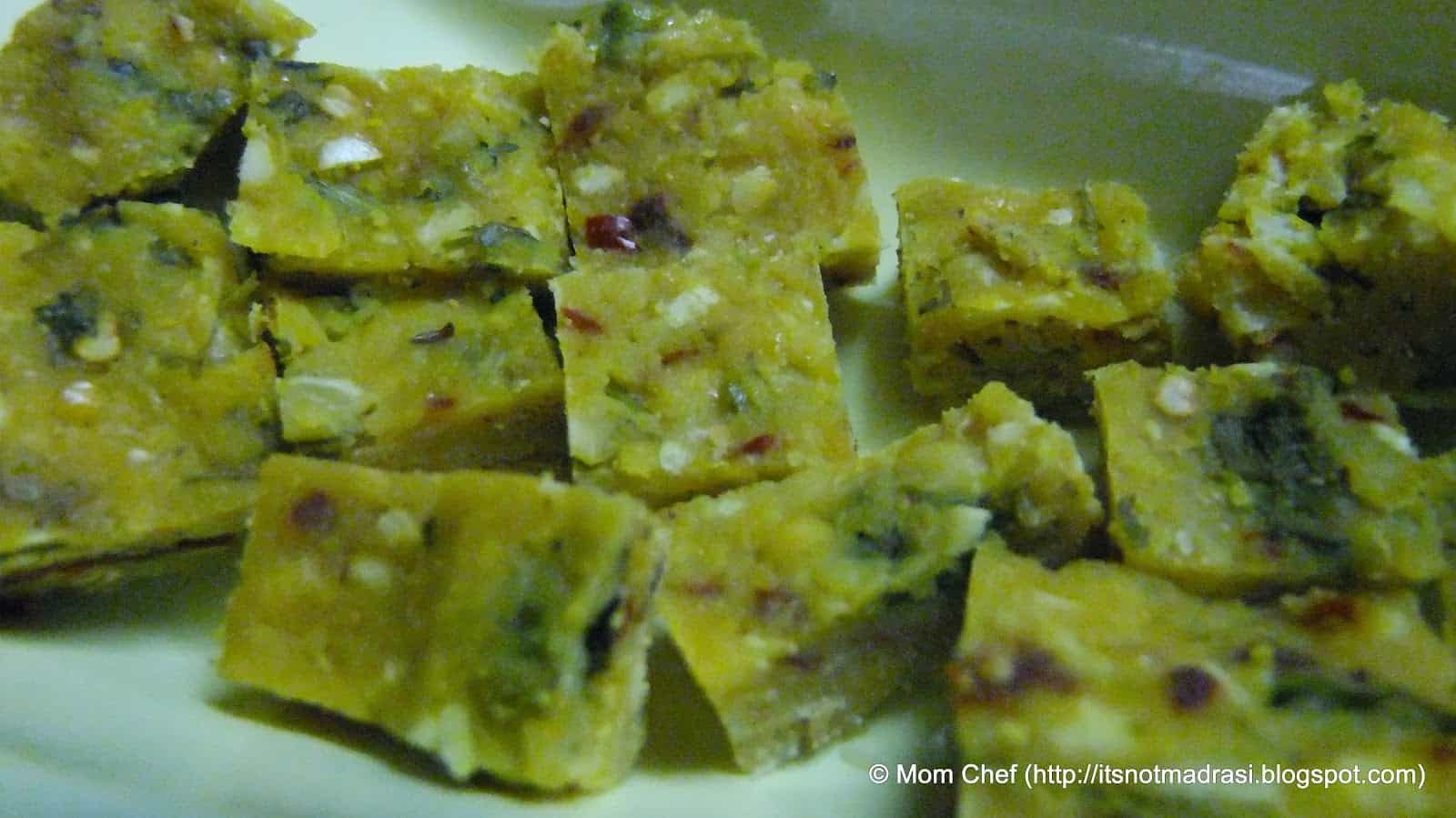 Pic 1
4) Steam this paste in an oiled idli steamer (without weight) for 15 mins.
5) Meanwhile, prepare the tempering with oil, mustard seeds, curry leaves and urad dal.
6) Add the finely chopped beans / cluster beans. Add very little salt and water and cook for 6- 10 mins till cooked but not mashy.
7) Unmould the steamed savoury cakes and cool (from step 4 above). Crumble into burji consistency. Additionally, you may eat these healthy savoury cakes as it is (refer pic 1)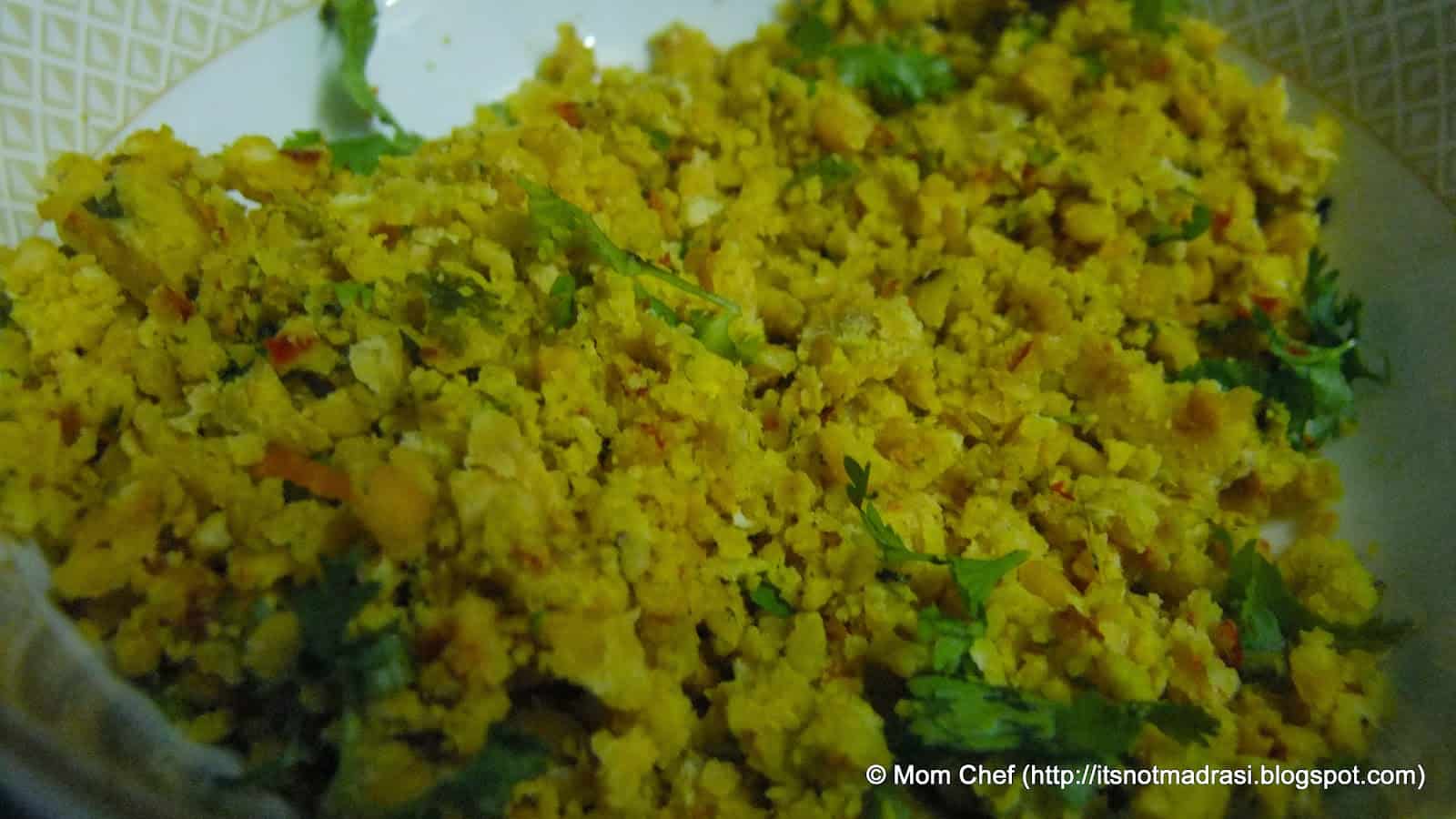 Pic 2
8) Add this crumbled dal cakes to the steamed veggies (pic 2)
9) Add grated coconut and serve with Rasam / Kozhambu or just curd rice.
Tips:
1) Take care to drain all the water from the soaked dals and then grind to a coarse paste.
2) If you don't want to steam the dal as cakes, you may fry the ground dal paste in oil and keep stirring on low flame till it becomes dry and crumbly. However, in my experience this takes way too much time and energy to do so.
3) You may also make this dry curry with steamed plaintain stem (Vazhai Thandu)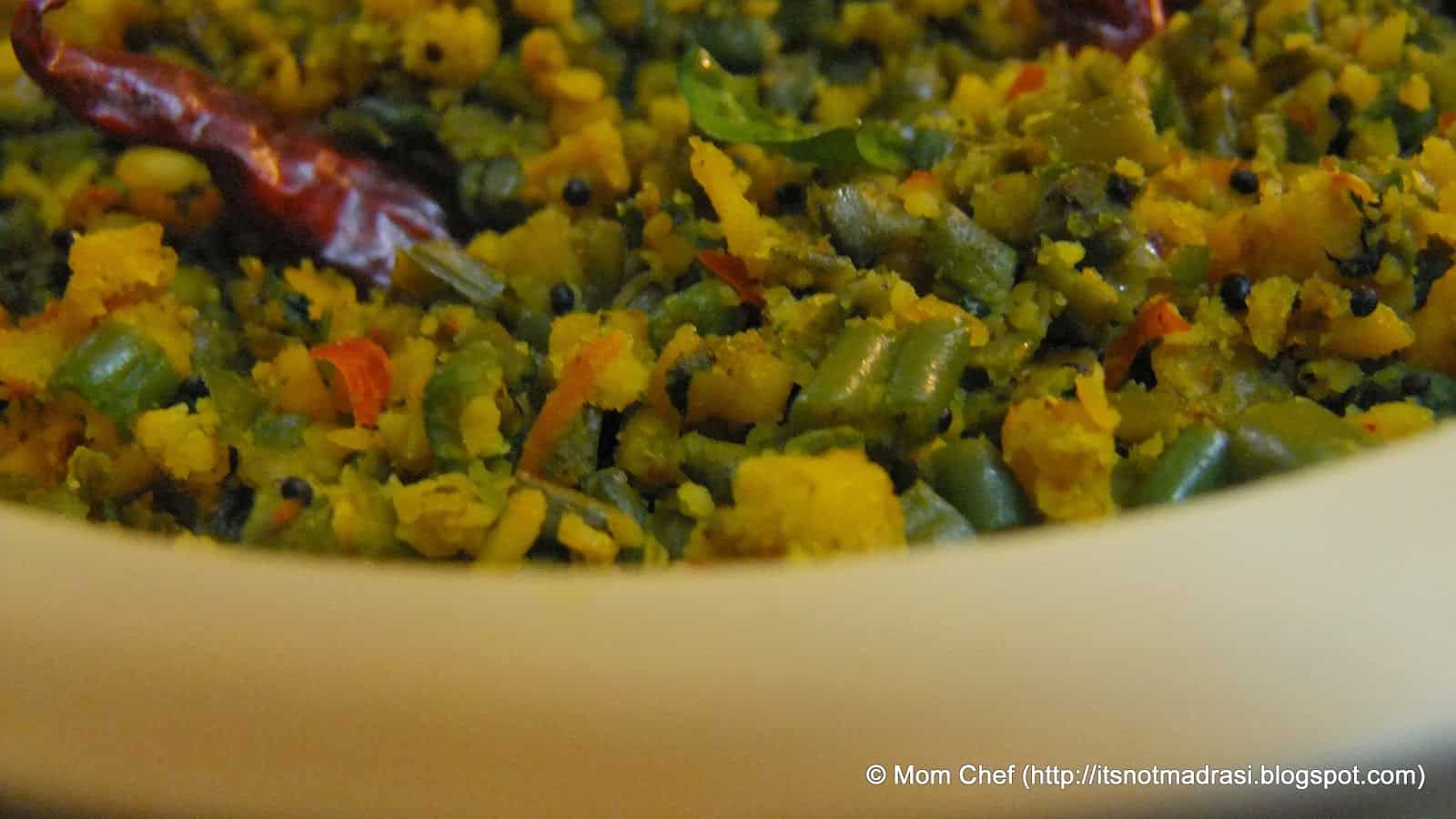 Pin
Check out the Blogging Marathoners doingBM#5along with me
Curry in a hurry under 30 min:Priya Suresh,Srivalli,Usha
Seven Days of Colorful Dishes Kid's Special:Vardhini,
Seven Days of Indian Sweets: Harini,Suma,Veena
Seven Days of Regional Specials: Aarthi,Kalyani,Pavani,Shylaja
Under 15 mins Quick Breakfast:Sushma Pinjala,
Sending this to Blogging Marathon – Regional Specials and also Suma'sCooking with whole Lentils – Toor Dal , originally by Kiran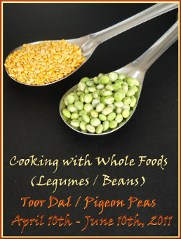 Pin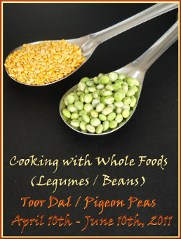 Pin