What would be life without Paneer, I often wonder – a versatile ingredient that lends itself to soooo many dishes, without hogging the limelight itself ! Almost absent, yet present .. wondering if I continue thus, I might end writing an ode to Paneer 🙂 (chuckle!).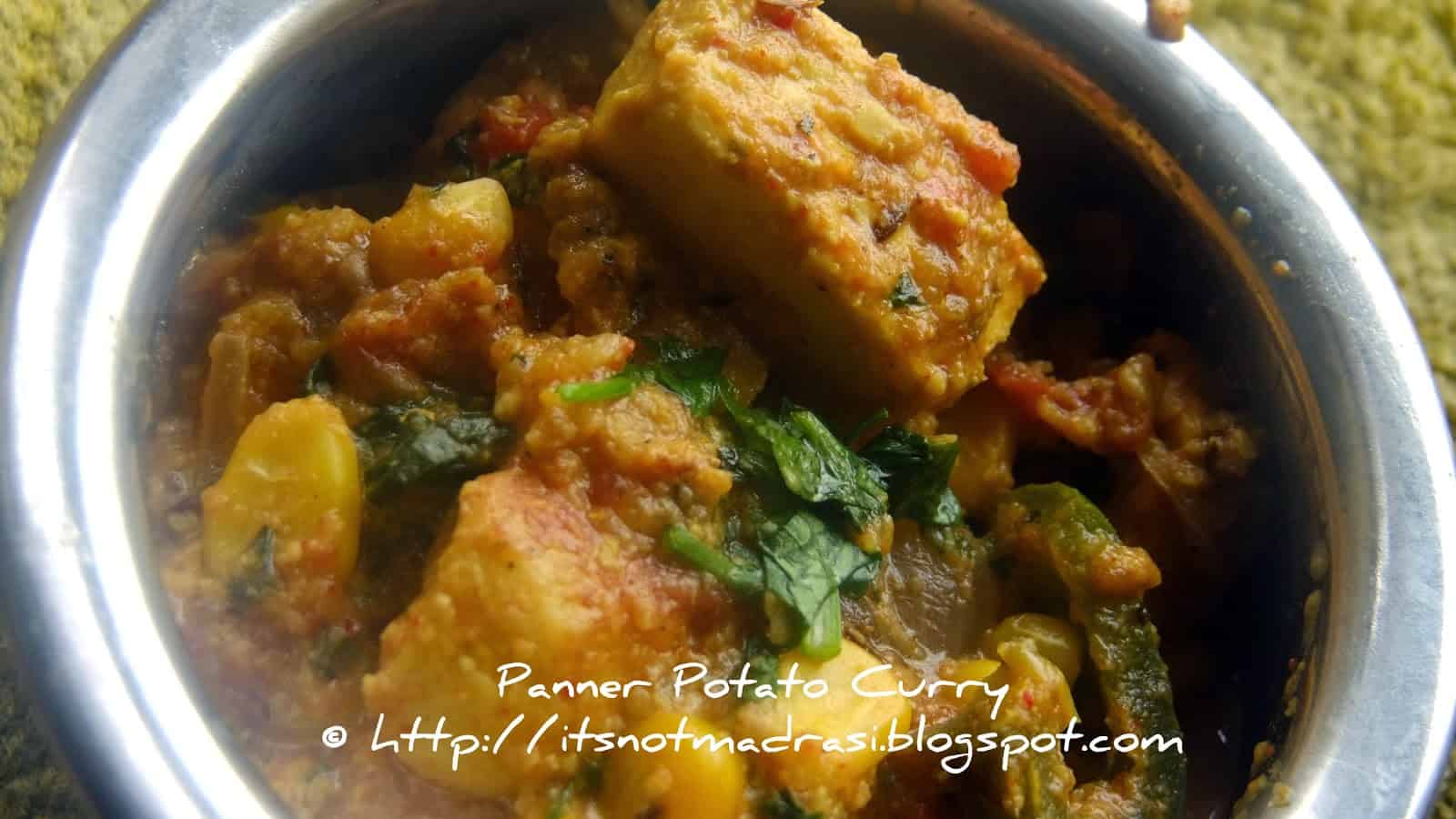 Pin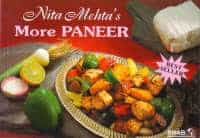 Pin
Today's dish – Paneer Potato Curry came out beautifully, ably referenced with Nita Mehta's book – More Paneer dishes , and is an entry post to Blogging Marathon's Day 4 under the theme "Cookbook Recipes". I slightly modified the recipe by adding potatoes and it came out wonderfully along with Phulkas for dinner..
See what my fellow marathoners are upto here.
Also sending this to :
Priya's bookmarked recipes, Radhika's Subjis for Rotis along with my own event – Healthy Lunchbox Ideas – Paneer hosted by Jayashree.
Prep time : 10 mins. Cooking time : 10 mins. Serves : 3
Ingredients:
Paneer – 200 gm

Potatoes – 150 gm

Onions – 2 large (split use) – diced lengthwise

Tomatoes – 1 large

Cream – 2 TBSP (opt)

Kasuri Methi – 1 tBSP

Salt – to taste

Oil – 2 TBSP (split use)

Turmeric – 1/2 tsp

Chilli powder – 1/2 tsp

Kitchen King Masala powder – 1/2 tsp

Garam Masala powder – 1/2 tsp

Coriander leaves for garnish

For masala paste: Garlic – 2 pods, ginger – 1 inch piece, cardamom – 1, cinnamon – 1/2 inch, green chilly – 2
Method:
1) In a skillet, heat 1 TBSP oil. Fry paneer cubes till golden brown. Reserve in a bowl of tepid water. Boil whole potatoes in slightly salted water. Peel and cube them the size of the paneer cubes.
2) Fry the onions in a TBSP of oil till golden brown with a pinch of sugar. Take half of these caramelised onions and grind it with the rest of the ingredients under "masala paste"
3) Add this paste back on the pan along with the remainind fried onions. Stir well on medium heat. Add turmeric, dry masala powders, salt and tomatoes and cook covered till tomatoes are mushy. You may add 1/4 cup water if required.
4) Once the mixture starts leaving oil, add the paneer and potatoes. Stir well. add in green coriander, kasuri methi and cook on simmer for 5 -6 more mins.
5) Finish with cream and serve hot with Rotis. If you are using milk instead of cream, make sure you add that before adding the paneer and stir in lightly on a low flame to prevent breaking. Both cream and milk made the dish more creamy.