I give it to Mumbai for its versatile food available here. From the roadside Bhel to the most happening molecular gastronomy, everything is available in Mumbai, and the entire city is almost a foodie savouring different cuisines through the year – Bohri, Parsi, Gujarathi, Maharashtrian, Udupi, Continental, Rajasthani, Marwari, Italian — the works.
I was to post something else today and despite being scheduled, my heart chose this very simple but lip smacking Khakhra Channa Bhel I had many years ago outside a suburban station (could be Borivili, but my memory fails me). I still recall the small stall that the vendor had set up in a small basket, and people were flocking around him day and night. I declined to venture out for the first two days, but the 3rd day curiosity got the better of me and when I asked him, he said he was making Bhel.
Gilla Khakhra Bhel or the wet version of Bhel
I wondered what was so special about it, and then he said Khakhra Channa Bhel !  One bite and I was sold :-)) I havent seen anyone selling this now, but my friend tells me something similar is being sold inside  the mumbai suburban trains (yeah there are food vendors ON the running train and they hop on , hop off between stations making the most of the evening snack time to make a quick buck)
Khakhras are wafer thin crispy papad kind of flatbreads which are flavoured. These are eaten as is or with the evening cup of tea. There must be at least 20-25 varieties of Khakhras that are sold in Mumbai / Gujarat with flavours ranging from Methi (fenugreek) to Pav Bhaji  to Punjabi Masala to wholewheat to Low fat to Vada Pav Masala to Jawari to Palak (spinach) to Dabeli Masala and many many more ! (And again made with Wholewheat flour, Moong dal flour, or even a mix of these)..
There are TWO varieties presented today with almost the same ingredients: One is a wet version of the bhel (called Gilla Bhel) and one is called Sookha Bhel (Sookha means Dry).Even with the regular Bhel Puri in Mumbai, some people prefer one of the two varieties (talk about customisation!!)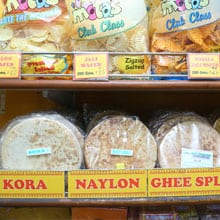 Pin

Some varieties of Khakhra (Picture credit : here) 

If you have all the ingredients ready, this takes less than 5 mins to assemble and do remember to serve this immediately. Lets get to see how to make this.

Zero cook ; Serves : 2
Khakhra (spicy flattened toasted breads) – 4 nos ( I used the Pav Bhaji variety here)
Murumura / puffed rice – 1 cup
Salt – to taste
Boiled Chickpeas (black or white variety) – slightly salted – as required
Finely chopped green chillies – 1 no.
Minced Onion – 1/2 no (opt.)
Grated or finely chopped raw mango
Green Chutney – to taste
Meetha Chutney (Dates – Tamarind chutney) – to taste
Chaat Masala – to taste
Sev / Ompudi – to top
Finely chopped coriander leaves  
Additional Addons for Gilla Bhel (wet version)
Finely chopped tomatoes
Roasted Cumin powder
Boiled and lightly crushed Potatoes
Finely chopped cucumber
Method for Sookha Bhel
Crush the Khakhra and add the puffed rice and salt to taste. Mix well. 
Add all other ingredients as per taste, toss once and serve immediately topped with Sev.
To make Gilla Bhel:
Process as same, except add more chutneys and Chickpeas, 
Add a handful of finely chopped tomatoes, Chaat Masala, cuucmber, Jeera powder, boiled potatoes, mix really well and top with Coriander leaves + Sev.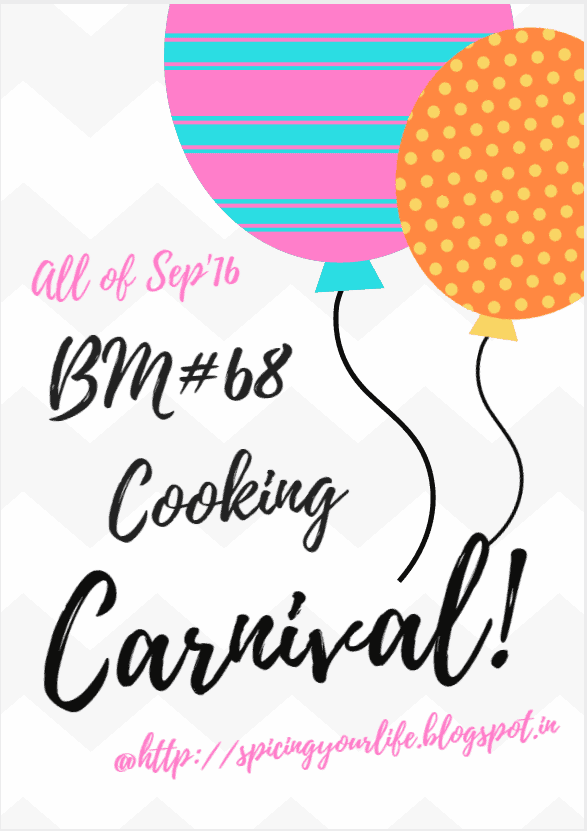 Pin
Check out the Blogging Marathon page for the other Blogging Marathoners doing BM# 68