My kids are really fond of Soups. I make it regularly for them, and try to attempt a new soup every time, although both the kids have set preferences too like the elder one likes Veg Manchow Soup and the little one's Tomato Veg Clear Soup . I was talking to Harini (a co-blogger) some time ago and she mentioned Oats as her favourite ingredient and that her go-to dish was soups that she enjoys .That got me to thinking that I must start using Oats regularly in my everyday meals (other than the Oats Ladoo, Oats Masala Vadai, Oats Dosa, Oats Pongal I usually make). I personally prefer the Corn- Spinach Soup
Till I get to that stage, this week I present three kid-approved family recipes that we all love. The last is this delicious Oven Roasted Veggie soup thats packed with so much nutrition and fibre, it could become a meal by itself for weightwatchers and/ or diabetics as its fibre-rich, almost no fat and filling too.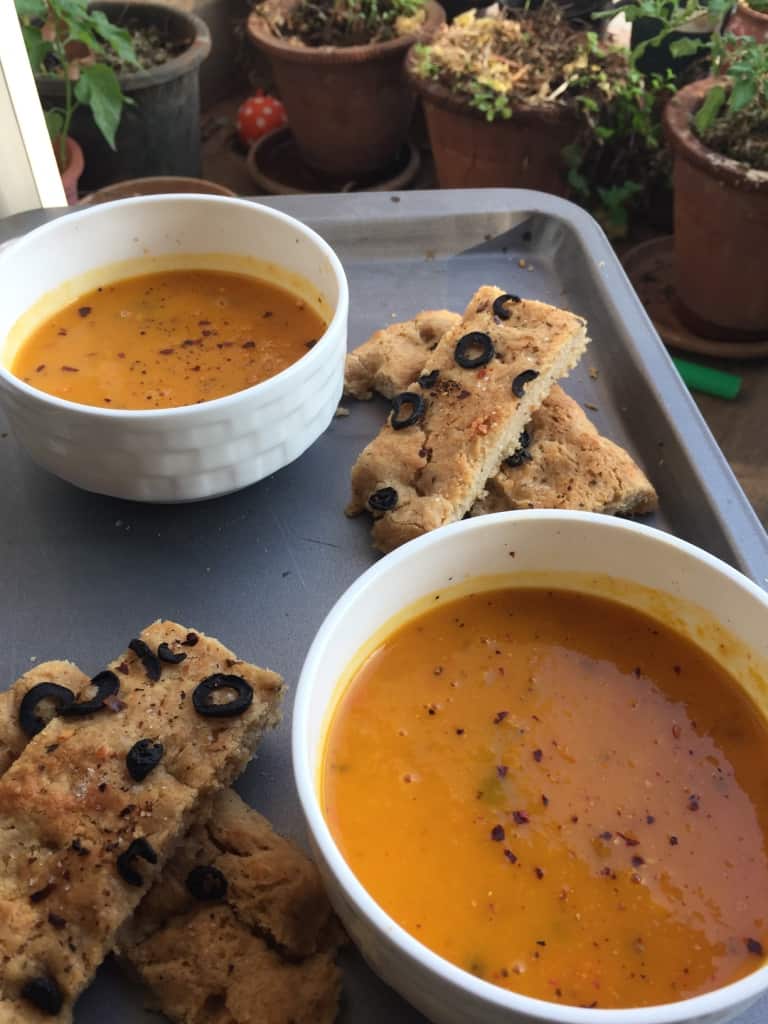 Pin
Note to self : I would add powdered Oats to this the next time I make it , but for now we truly enjoy this power packed soup that we had with Roasted Garlic Focaccia.
I thought I would post a separate DIY post on how to roast veggies in an oven, but for now I have used the roasted veggies that I made the previous day.
Prep time : 10 mins (with previously roasted veggies) ; Cook time : 10 mins, Serves : 2
Ingredients:
Roasted Veggies – 2 cups
Unsalted homemade Veg Stock – 1 cup (200 ml)
Salt and pepper – to taste
To roast the veggies (Time taken : Prep + bake : 1 hour)
Cubed / pitted veggies (I used a mix of squash, peppers, carrots, onions and tomatoes) – 3 cups (approx 500g)
Olive oil – 3 tsp
Crushed pepper and salt – to taste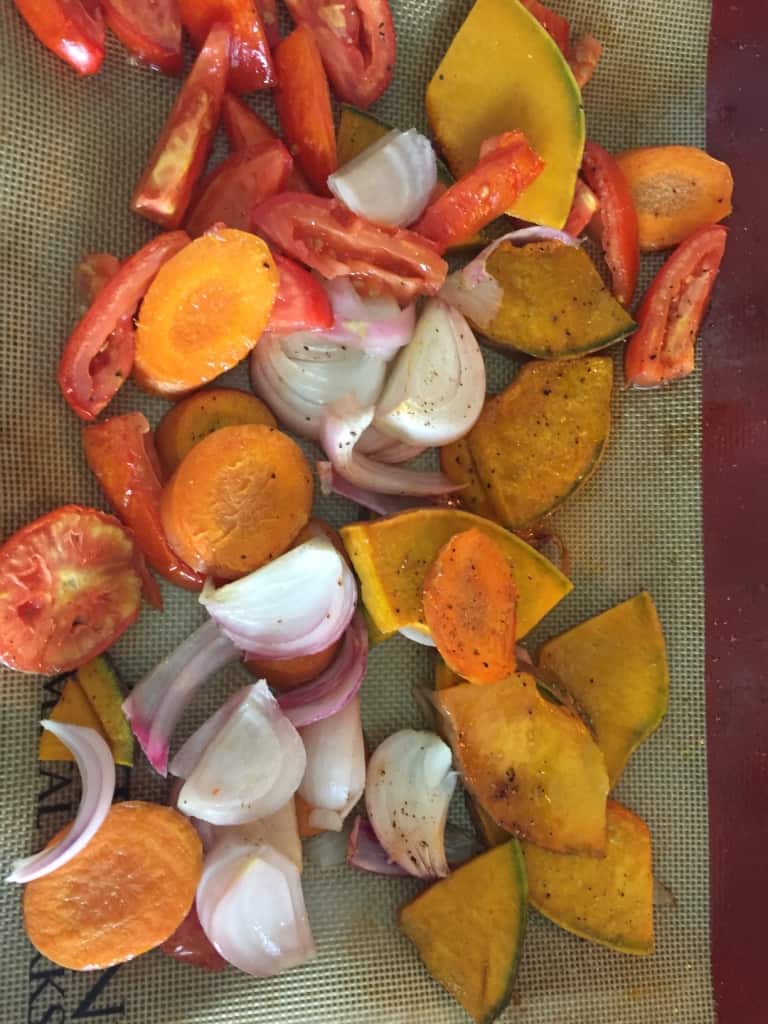 Pin
Preheat oven to 200 C / 400 F. In a bowl, add all the veggies, oil, salt and pepper and shake well. Roast for upto 45 mins (or an hour) till the veggies shrivel well (toss them intermittently). Cool well.
To make the soup:
In a blender, add the roasted veggies in batches, add as much stock as required. Blend into a smooth puree. Adjust thickness to your taste.
In a saucepan, simmer the soup / broth for 1-2 mins till warm. Stir in salt, pepper and any other seasonings as you choose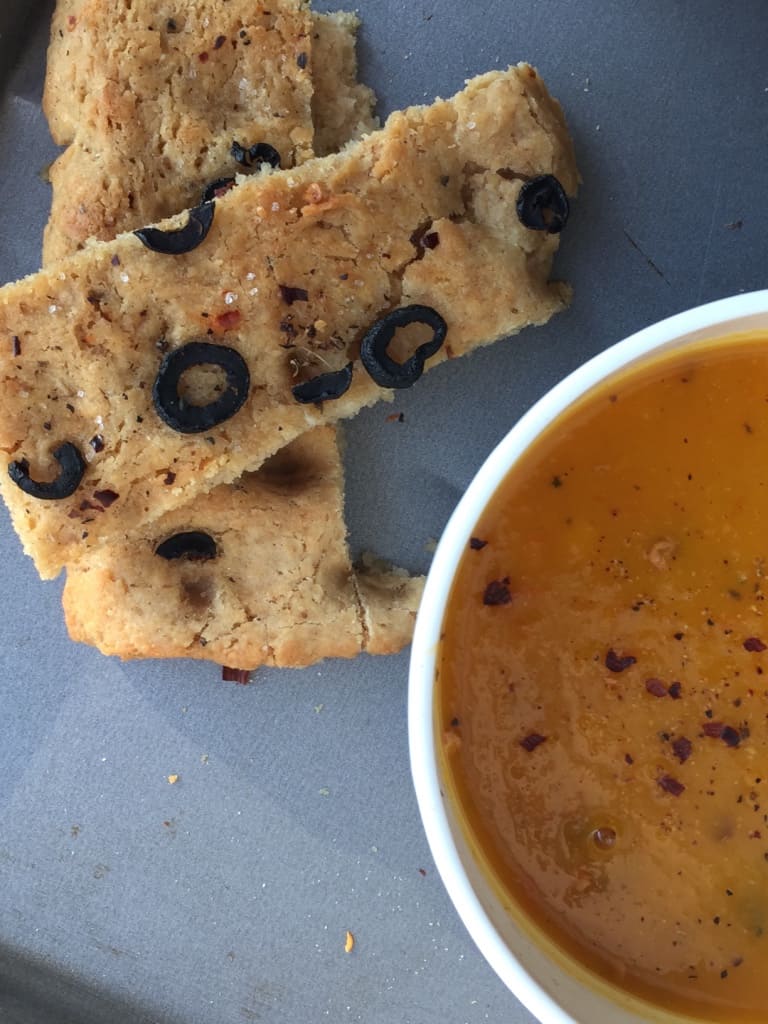 Pin
Tip:
You could add cream to make it richer. The choice of veggies is totally upto you, only tomatoes or bell peppers alone can be grilled to make this soup.