Oats in a different form. And deep fried delight. Its quite an
oxymoron, isnt it ? Healthy fried delight… Try this out and you would love
it. Oats is a standard ingredient in my grocery shopping and I keep looking for healthier and tasty ways to include it in our diet.
After Oats Moong Tikki, Oats Upma , Oats Pongaland Oats Dosa, it was time for some indulgence. And what a protein packed and fibre rich snack it turned out to be. Its the Paruppu Vadai / Aama Vadai (Lentil fritters) but with a
twist.. Suited for parties and potlucks, this goes well with
Coconut Chutney or Green Chutney. Sending it to Day 6 of April Mega
Marathon here.
Also to Mir who is hosting What's With My Cuppa.
Prep time : 2 hours (soaking) + 15 mins grinding | Fry time : 15 mins | Makes : 20 Vadais
Spice level : Medium
Difficulty level : Easy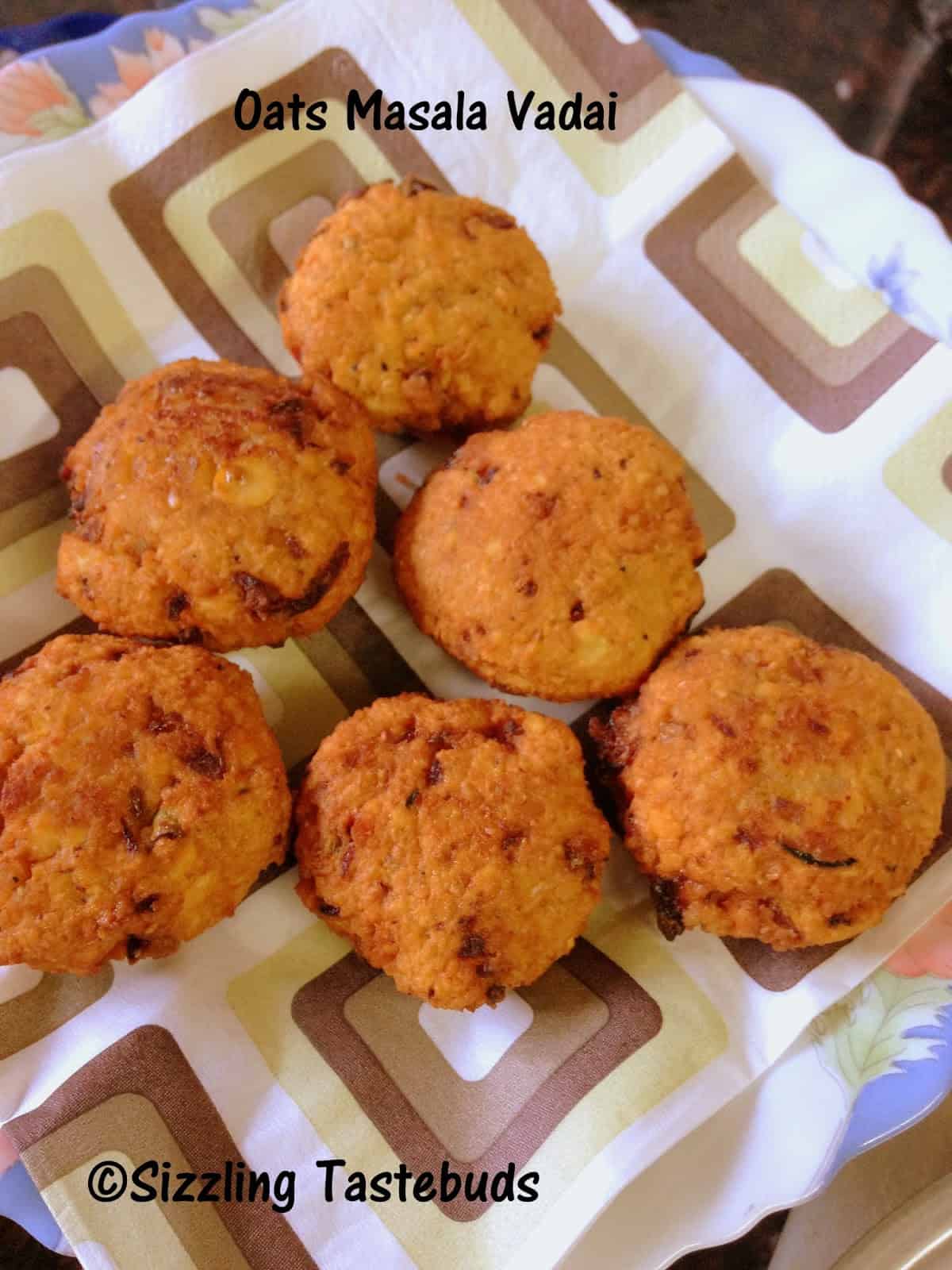 Pin

Ingredients:

Toor Dal / split pigeon pea- 1/4 cup

Channa Dal / Bengal gram – 1/4 cup

Oats – 3/4 cup

Salt – to taste

Fennel seeds (Saunf) – 1/2 tsp

Red chillies – 1 or 2 (adjust spice)

Green chillies – 2 or 3

Onions – 2 medium (finely chopped)

Oil – to deep fry

Method:

Soak the Dals with red chillies in
warm water for 2 hours. Drain.

Dry Roast the Oats for 4 – 5 mins just
so they turn warm to the touch. Cool in a wide plate.

Soak Oats in water for 15 mins before
grinding – the water should be adequate enough to just wet the Oats.

Grind the drained lentils with all
other ingredients except onions and oil to a coarse mixture

Transfer the ground mixture and add
chopped onions and mix well.

Check for salt and spice level.
Refrigerate for 15 mins.

Meanwhile heat the oil for frying
(approx 2 cups) to medium hot

Make small flat roundels and fry the
roundels (or vadais) till golden brown & crisp

Drain on absorbent paper

Enjoy hot with a cup of tea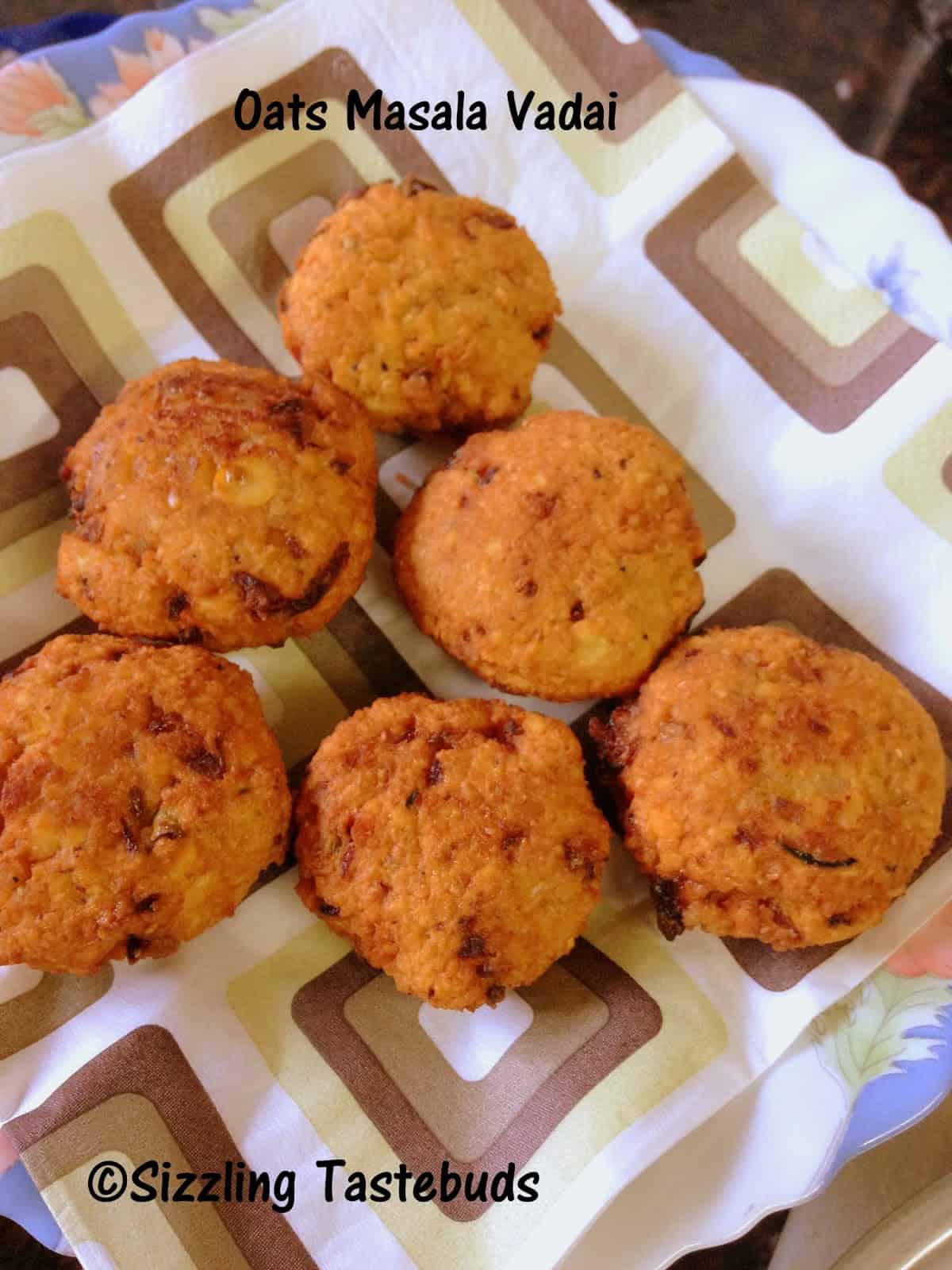 Pin