Returning to blogging & especially to Blogging Marathon after a long break, I have chosen condiments for this week. The first of these is a family favourite  – almost like an heirloom recipe. Gooseberry pickle or Nellikayi Urga (or uppinakayi as its called in Kannada) is a favourite with my sister especially. 
I am grateful that I live in a city where this wonder food is available almost 8-10 months in a year. We generally make nelli Pachadi (yoghurt based dip) , Quick Amla Pickle, Sugarfree Amla Mocktail. Today's pickle is not quite instant but develops an intense taste and flavour after sitting for more than a week. 

Prep time : 15 mins, Makes : approx 200 gms of pickle
Keeps for 6-8 months under refrigeration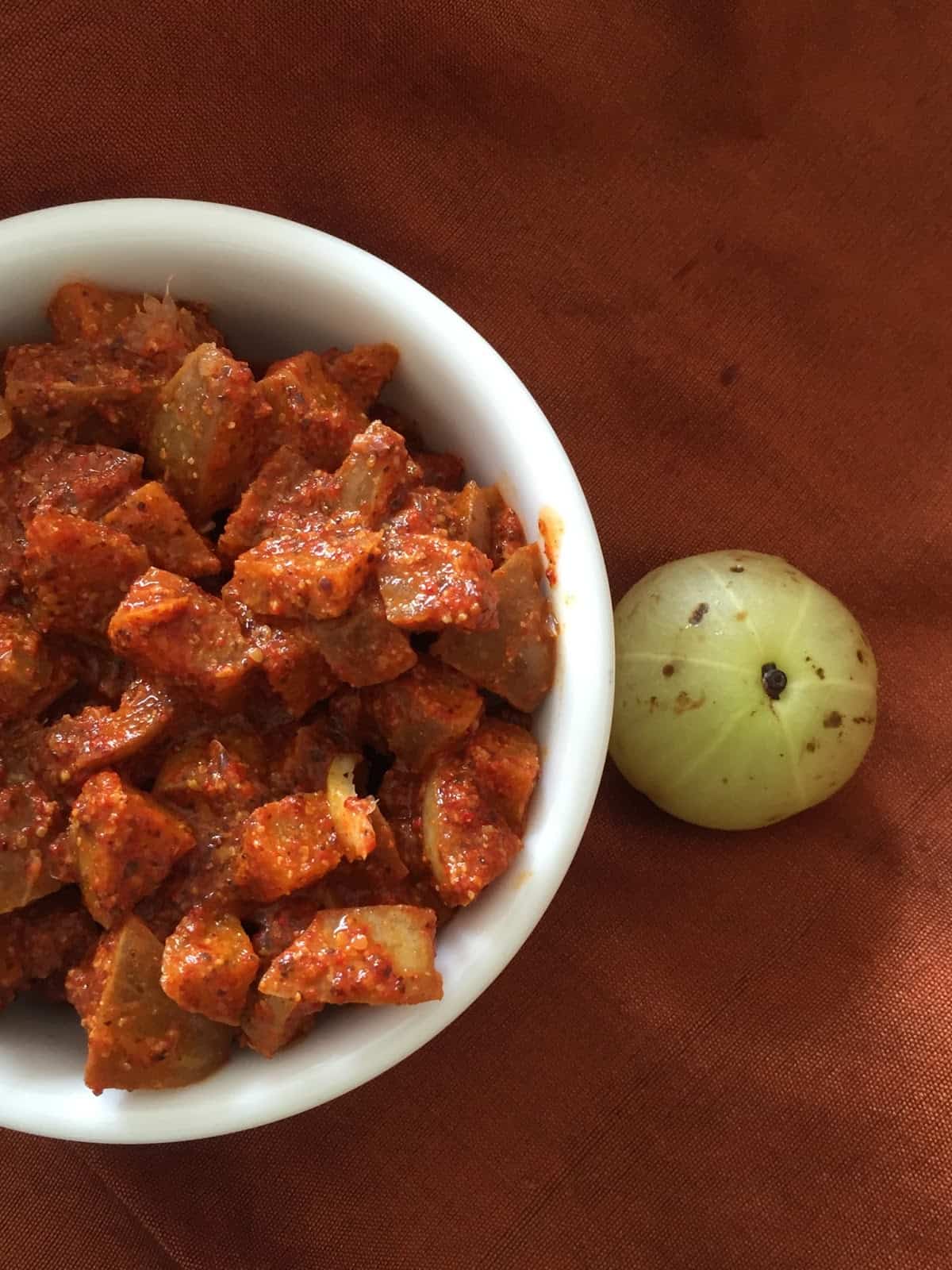 Pin



Ingredients:
Amla / Nellikai / Gooseberry – 200 gms (or about 8 large gooseberries)
Salt – about 50-60 gms (approx)
Red chilly powder – 20-25 gms
turmeric powder – 1/2 tsp
Asafoetida – a generous pinch (about 1/4 tsp) – skip for GF version
Oil – 4 TBSP
Methi seeds / vendhayam – 2 tsp
Mustard seeds – 2 tsp
Lemon juice – 1/4 cup


Method:
Wash and pat dry the amla. 
In a steamer, steam the whole gooseberries for 6-7 mins till just soft but not mushy. Drain the water if any. Let it dry for 1 hour on a sterile plate. 
In a pan, heat oil, splutter mustard seeds & methi seeds, once they crackle, switch off the heat. 
Add the turmeric & asafoetida. Add the gooseberries, mix gently. this mixing would gently break the gooseberries into small chunks. Cook for 2-3 mins in the retentive heat. 
Now add the red chilli powder and mix gently. Slowly add the lemon juice and mix well. 
Transfer to sterile glass jar and keep aside for a wekk, stirring it twice everyday with a clean & dry wooden spoon.
Serve as required using a sterile clean spoon everytime.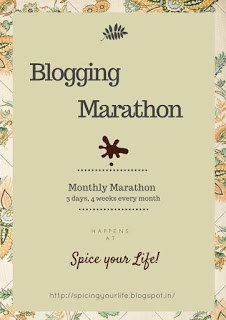 Pin