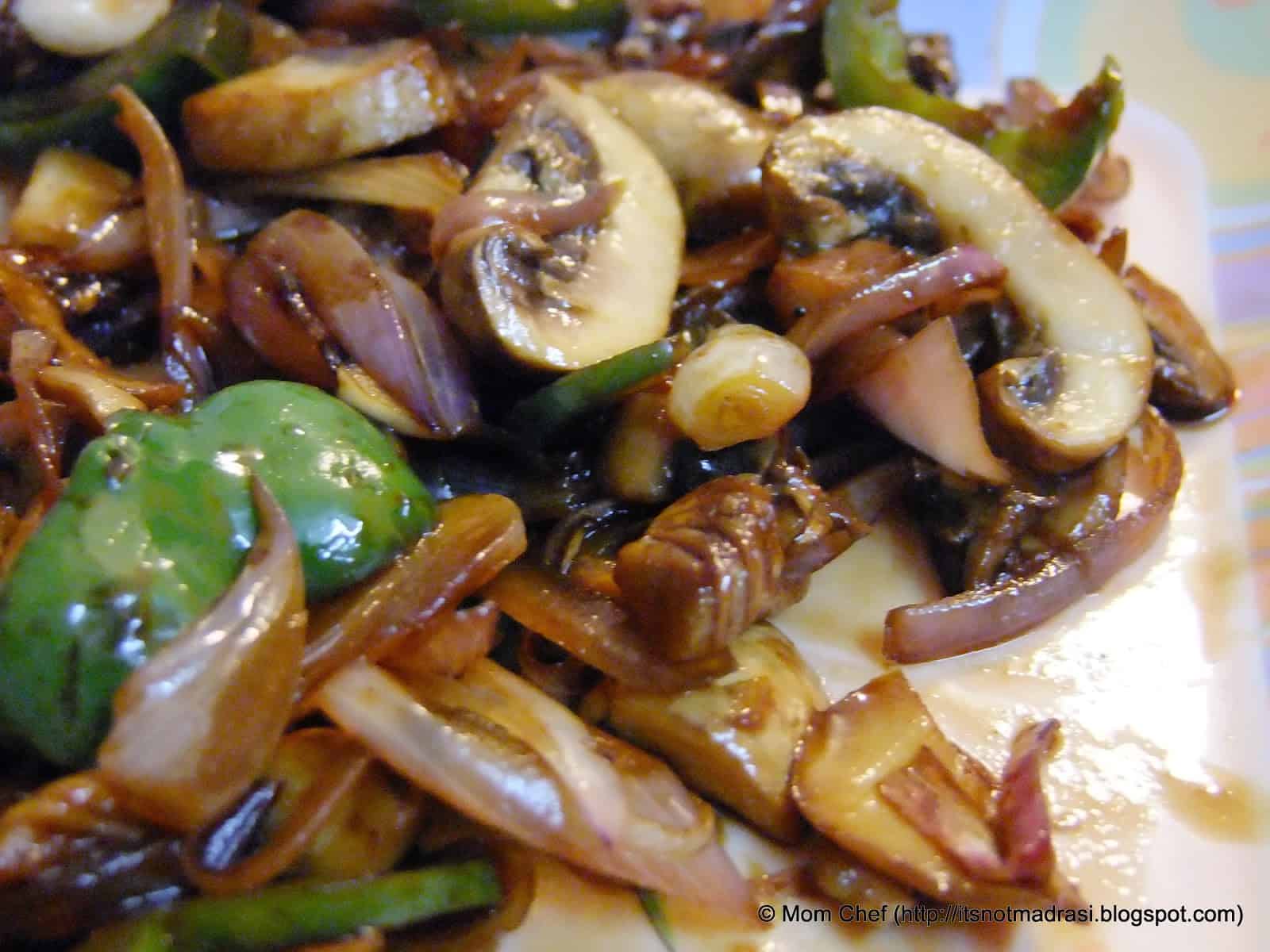 Pin

As party appetizers go, most of them are finger food and mostly deep fried. But at home, we prefer quick to make and also healthy appetizers, especially on lazy weekends,  when Salads, appetizers and soup make the most of the evening's dinner.

Last evening, when S arrived almost 2 hours early from office and asked for something quick before dinner, I quickly scrambled this spicy and tasty appetizer – Mushroom Capsicum Treat– and it was finger licking good ! Goes well as an accompaniment to Hot Rotis and Naans (Indian breads) tooJ Sending this to Blogging Marathon Day 4 under Mini bites.

Preparation time  :10 mins. Cooking time : 10 mins. Serves: 2

Ingredients:

·         Mushrooms – 8 – 9 (medium sized)

·         Onions – 1 large (sliced lengthwise)

·         Capsicum – ½

·         Minced garlic and ginger – ½ tsp each

·         Green chilly – 1  (opt)

·         Olive Oil – 1 TBSP

·         Soya Sauce – 1 tsp

·         Vinegar  – ½ tsp

·         Salt – to taste

·         Sugar – ½ tsp

·         White pepper powder – 1 tsp

·         Spring Onion leaves chopped-  2 TBSP.

Method:

1)      Wash and clean Mushrooms thoroughly.  Slice them thin.

2)     In a wok, heat olive oil. Fry garlic, ginger and green chilly.

3)     Add onions and capsicum and fry further till onions turn slightly brown.

4)     Now add mushrooms, soya sauce, salt, vinegar and toss well.

5)     Toss till the mushrooms are done. Check for salt and add sugar.

6)     Add spring onion leaves (I didn't have any, so didn't add) and serve hot !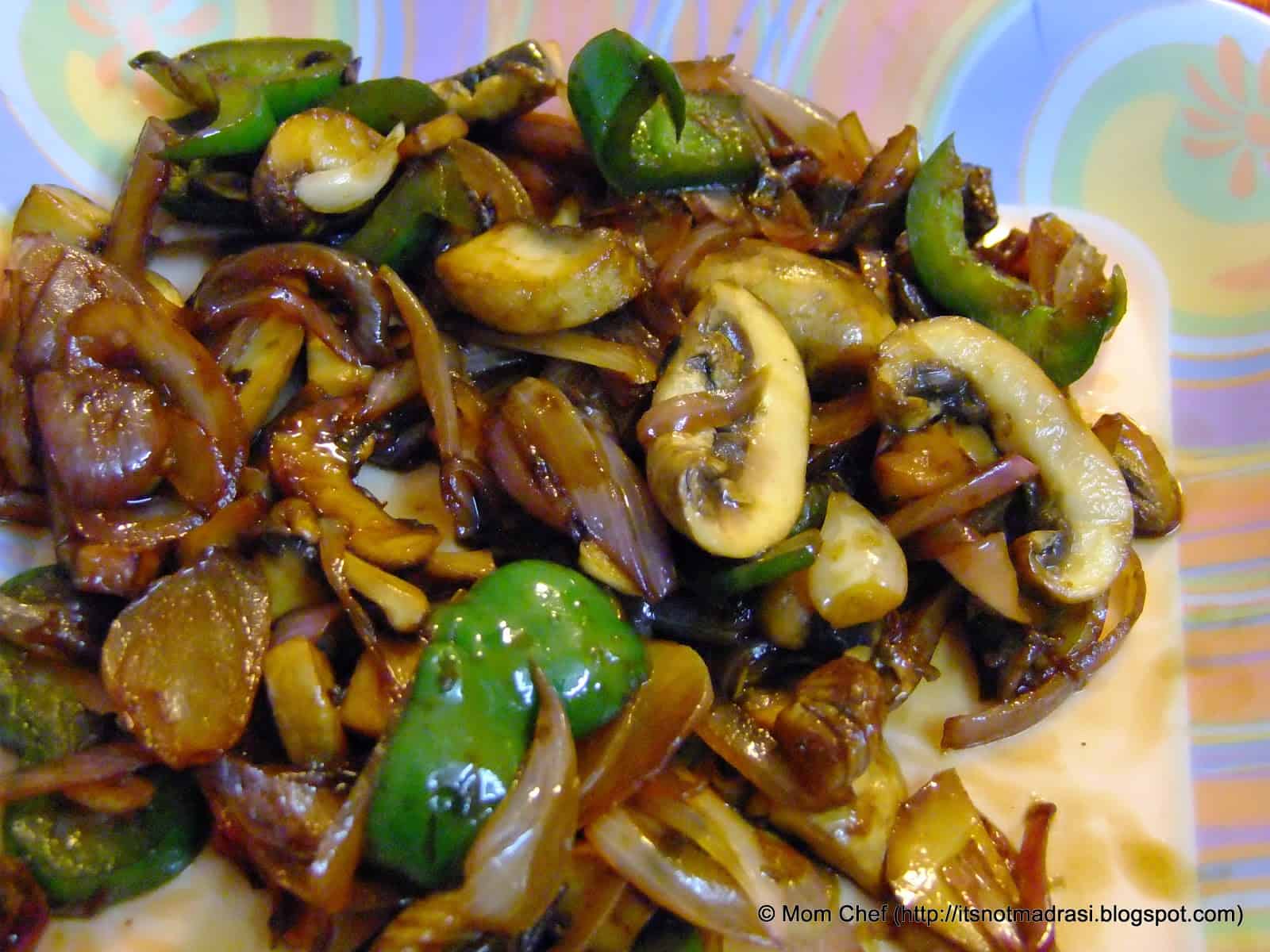 PinCheck out the fellow Marathoners here