As mentioned in my Diabetic Mini Thali (1), we prefer non-rice or non-carb dishes during the week. Although around Dusherra / Diwali, the plan goes out of the window (sadly when portion control is required most), yet we come back to simple mini meals like today's and make up for extra calories consumed (gulped) during the festivities.
One doesn't need to be a diabetic to eat this thali, but considering that the entire meal for 2 was made in 3 tsp of oil, its always good to indulge in healthy food, isn't it ?
So, here I am presenting 3 simple Mini Thalis this week as part of the same theme at Blogging Marathon # 70. They are simple to make, and easier on the wallet & tummy ! Do check them out and let me know how you liked them.
The recipes for the dishes are embedded at the end of this post.
So, we begin this week with a filling Diabetic Mini Thali
Prep time : 20 mins, Cook time : 20 mins ; serves : 2 adults
Spread consisted of :
Phulkas (puffed wholewheat flatbread / chapatis) – Vegan
Lauki Dal (bottle gourd cooked with split green lentils) – Vegan & GF
Karela Bhaaji (bitter gourd cooked with Onion and Tomatoes in very little oil) – Vegan & GF
Sookhi Bhindi (dry marinated Okra Saute)
Salad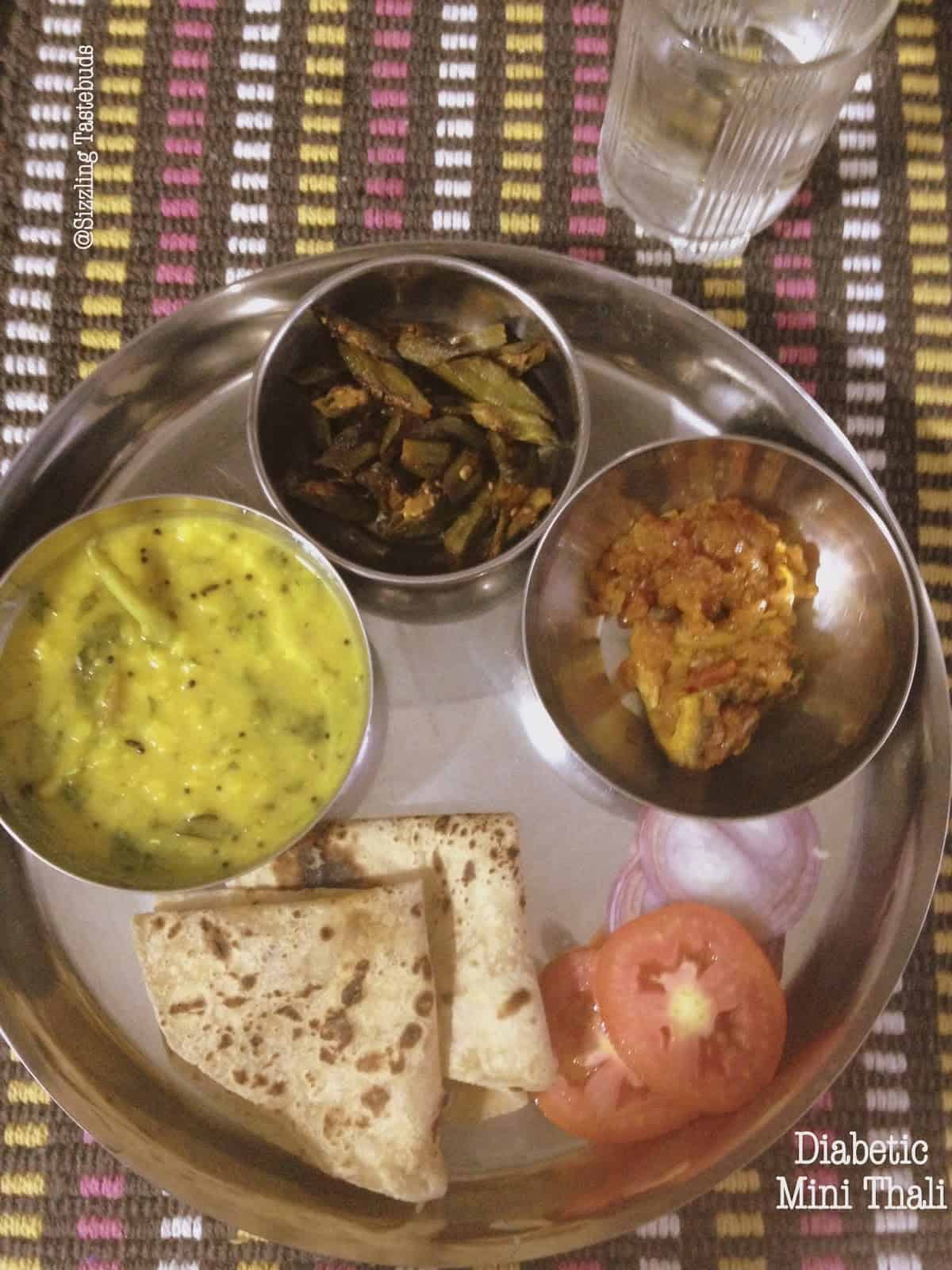 Pin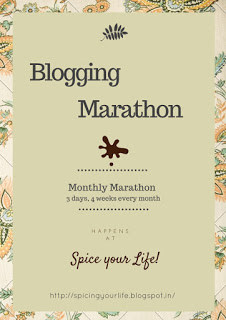 Pin