There must be a thesaurus to understand what kids want everyday for breakfast. My conversation with kiddo sometimes goes like this (inspite of having a more-or-less mutually agreed timetable for food)
Me : Wake up, its time for school.
Kiddo : Another 5 mins mamma.
Me (after 10 mins) : Wake up now, you would be late for school.
Kiddo : (No response)
Dad : Wake up, baby
Kiddo : But I dont wanna go to school !
Me : (exasperated by now, after 10 -15 mins) : I have made your favourite breakfast, have that and leave.
Kiddo : (Half awake, but still groggy) : What is it ? Hope its not Idli (again!)
Me : Yes, its Idli, but with yummy chutney and sambhar too !!
…..
…..
Kiddo : Eeks, thats worse, I wanna lie down again ! I wanted Molagapudi only with Dosa (and goes off to sleep blissfully)..
If ever faced with such mornings and tantrums, suggest you make these super quick Carrot Idlis with readymade Rava Idli Mix, that you just need to mix and steam and have another variety of healthy breakfast for kids (and fussy family members, too :))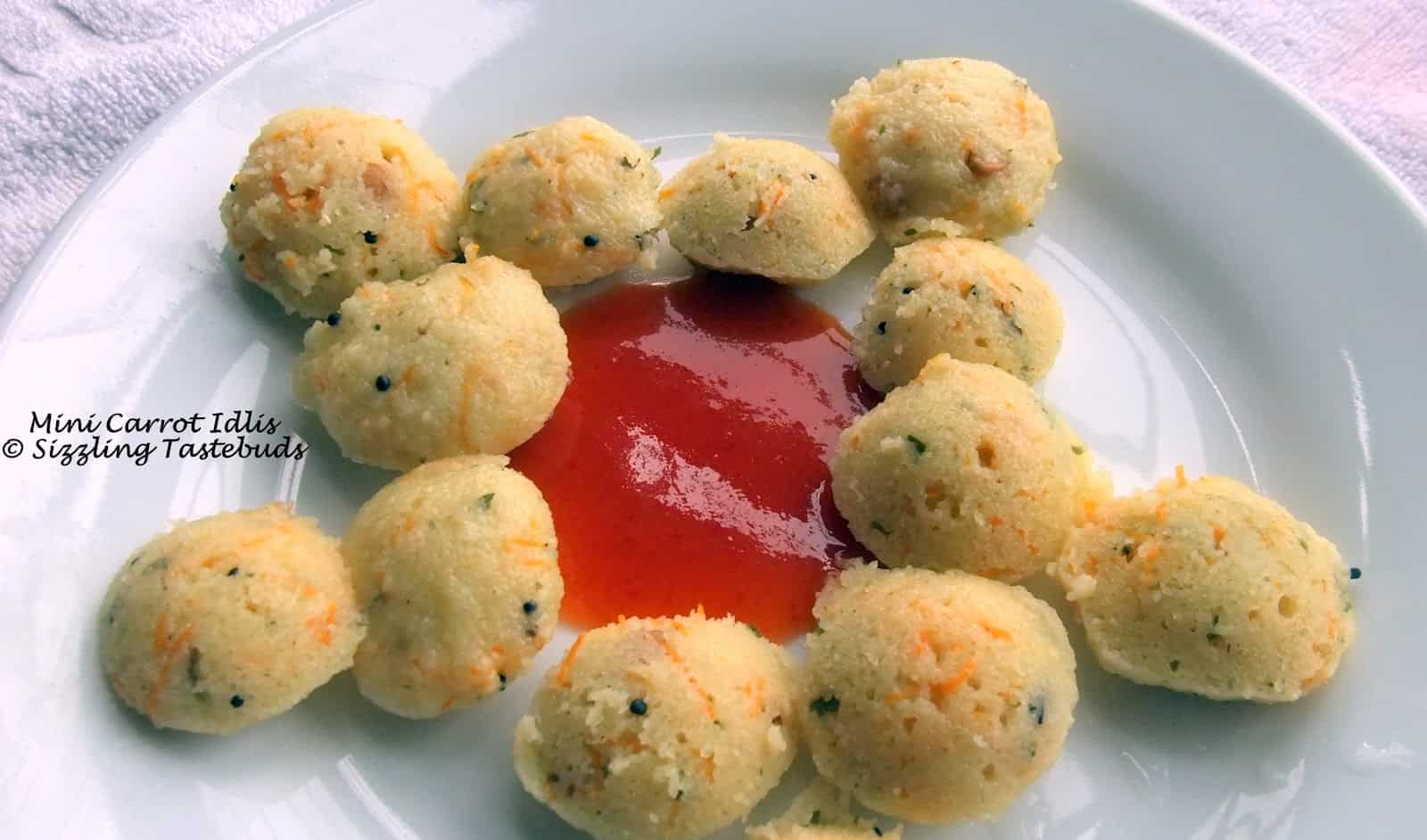 Pin

Prep time – 10 mins

Cook time – 8 mins (per batch)

Serves – 2 adults + 1 fussy kid 😉

Ingredients:
Instant Rava Idly Mix – 1 cup
Grated Carrot – 1/2 cup
Grated Ginger + minced chillies – 1/3 tsp
Slightly sour yoghurt / curd – 1.5 cups
Oil – to grease the Idli plates
Method:
Mix all ingredients except oil and leave for 15 mins.
Grease the mini idli plates and spoon in a small portion of this mixture into the Idli slots.
Steam with adequate cooker in a Idli Steamer / Cooker for 8 – 10 mins
Serve hot with chutney or sauce for a quick morning breakfast.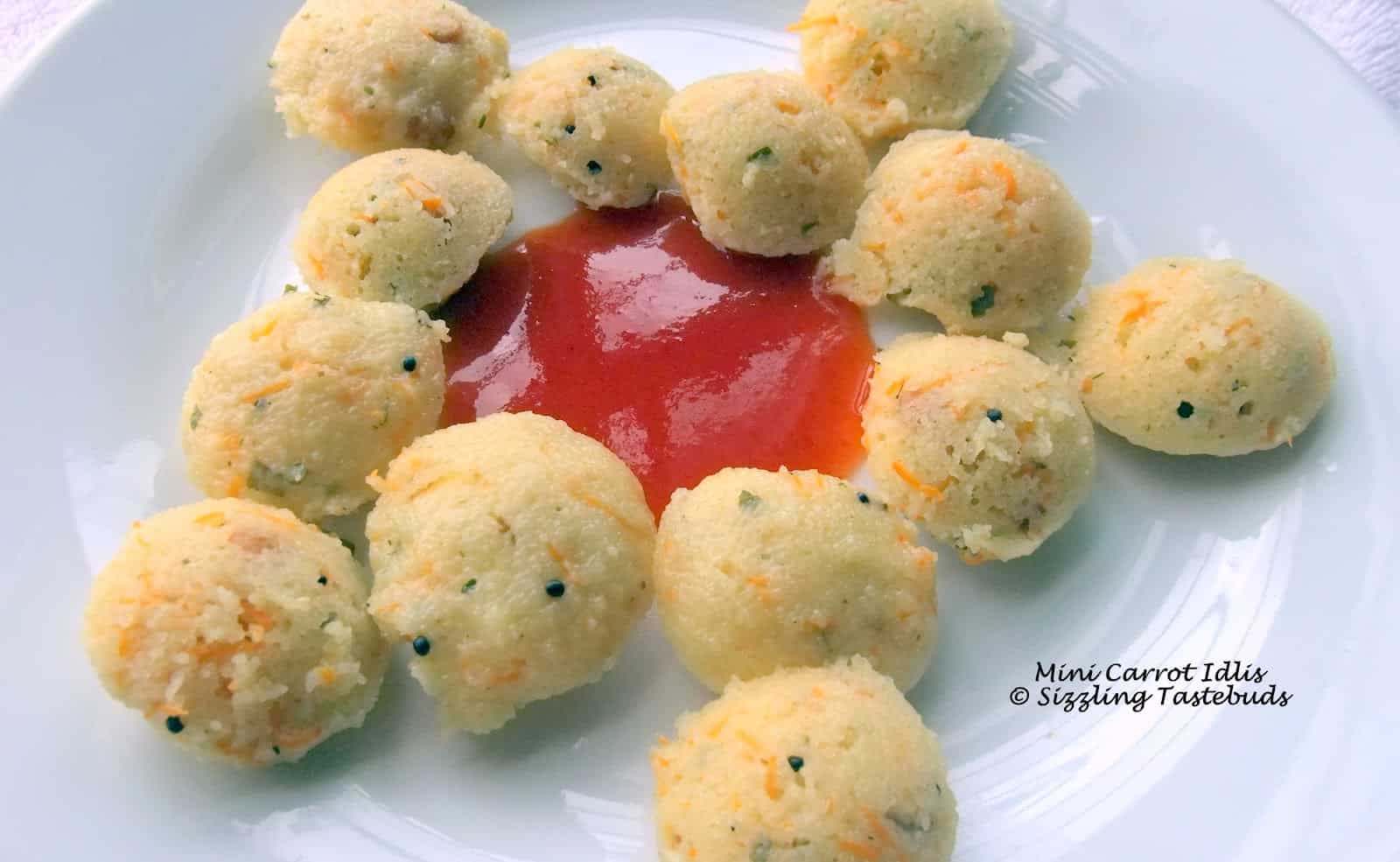 Pin