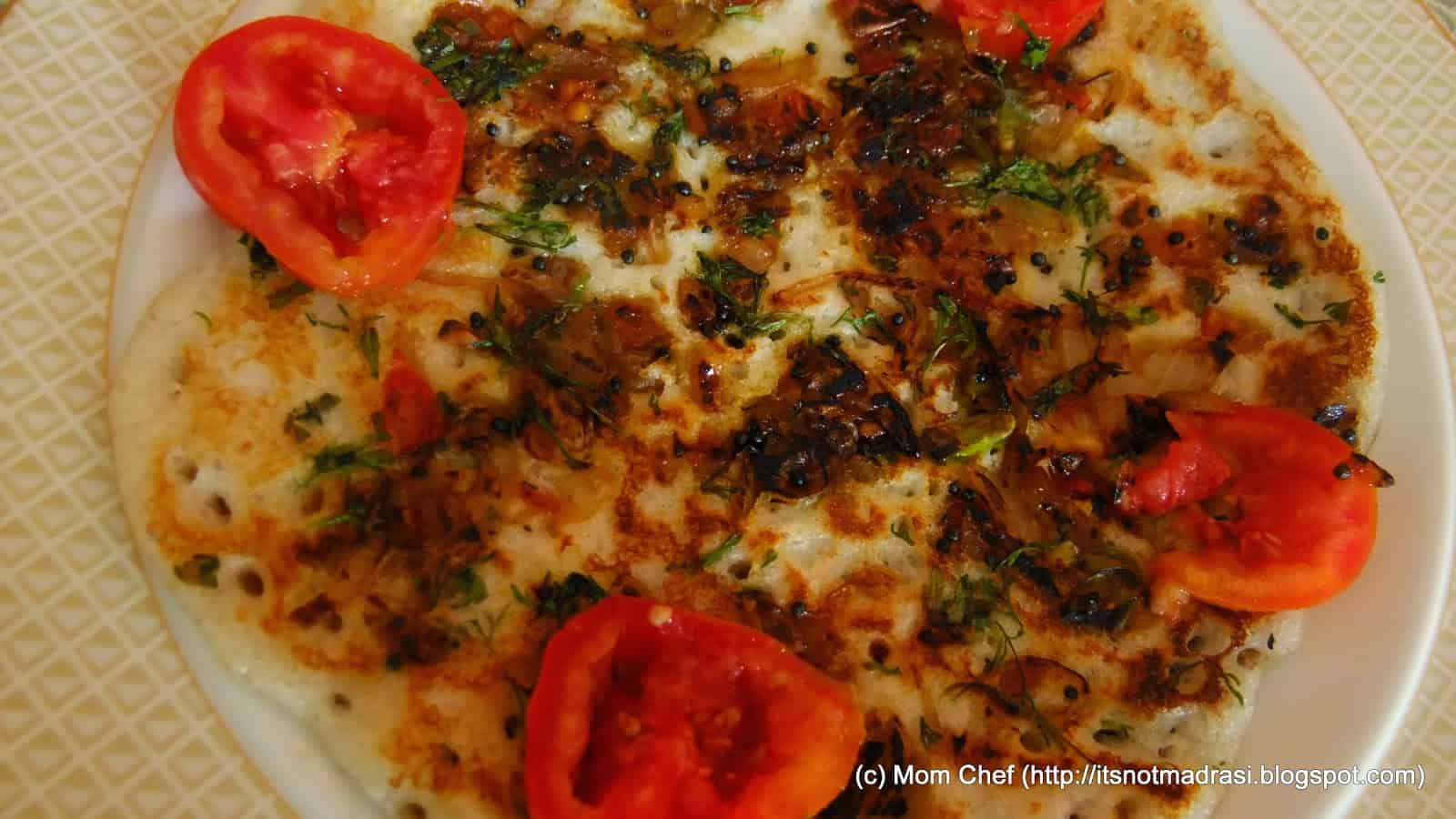 Pin

Happy Ugadi to all !

And wonderful to be part of Srivalli's Blogging Marathon. This is my first day @ the Marathon, and I shall present over the next week several dishes that my kid loves under the "Kids Delight" category. Today I shall present Tomato-Onion Uttappam.

Idli / Dosa batter is one versatile ingredient esp for those fussy little kids.My daughter loves Dosa of any kind, and generally gets bored with usual Dosa –Chutney or Dosa– Molagapudi. So, I add in her favourite ingredients like Cheese, Tomatoes, and even Mint (Pudina) in this to make a hearty Uttappam. I sometimes also sneak in stir fried veggies into the batter to increase the nutrition value. As she doesnt like raw Onions, I caramelise onions and tomatoes and add it to the batter for a quick and healthy evening snack.

Preparation time : 10 mins ; Cooking time : 5 mins ; Makes : 2 Uttapams

Ingredients:
Idli Batter – 2 cups
Onions finely chopped – 1 cup
Tomatoes finely chopped – 1/2 cup
Green Coriander – 2 tbsp
Sugar – 1 tbsp
Salt – 1/4 tsp
Jeera (Cumin) seeds- 1/2 tsp
Mustard seeds – 1/2 tsp
Oil – for roasting the dosa
Method:
1) In a skillet, add 1 tsp oil. Temper mustard and cumin seeds.
2) Now add finely chopped onions, fry till light brown.
3) Add tomatoes to this and stir well.
4) Add salt and sugar to this onion – tomato mixture and carmalise the mixture. Cool.
5) Grease a hot Indian skillet (tawa) slightly.
6) Pour the batter into the tawa into a thick dosa and spread the tomato – onion mixture on it.
7) Add some coriander and drizzle some oil over the dosa and around the dosa too.
8) Once cooked, flip over and cook till well roasted and the onions brown.
9) Serve hot with Ghee / Ketchup / Molagapudi
The recipe for Molagapudi can be foundhere
Tips:
Add shredded cheese / grated capsicum also to the above batter.
Adding the onion – tomato mixture on top of the spread batter rather mixing with the batter gives an additional texture and taste with the onions nice browned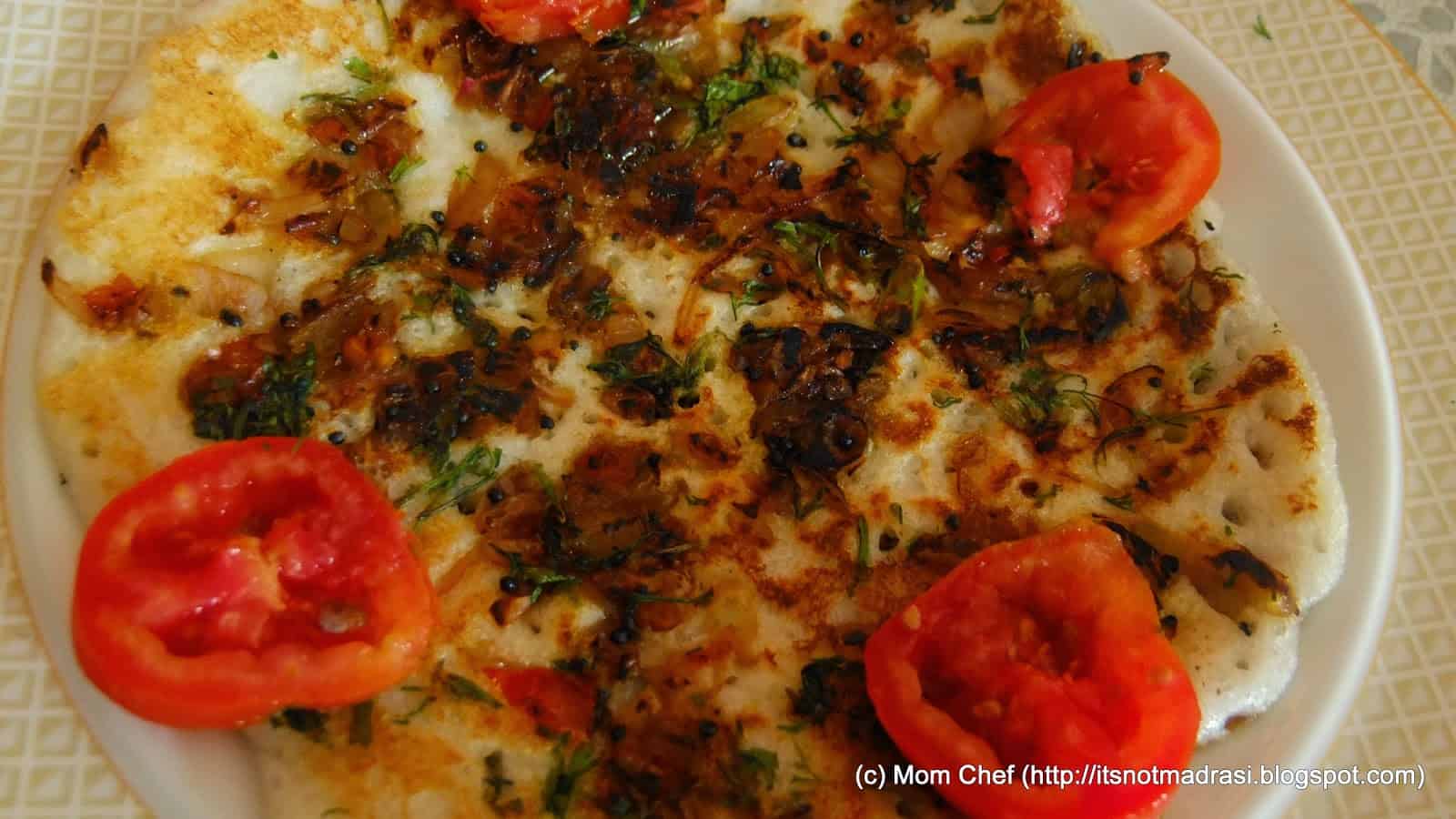 Pin