We tasted something
similar at an upscale restaurant – Moshe's – for an exorbitant price !! Recreating that at home at a
fraction of the cost. Zero cook and zero oil and very low fat : Full of
nutrients and customisable to your palate. Hung curd is great throughout the
year, more so during summer when it acts like a palate cleanser too !
This is a dish I
keep making at least once a week, altering the ingredients suited to my pantry.
Its also a great make-ahead for parties. Just skip the lemon juice and salt if
serving at a party and add just before serving.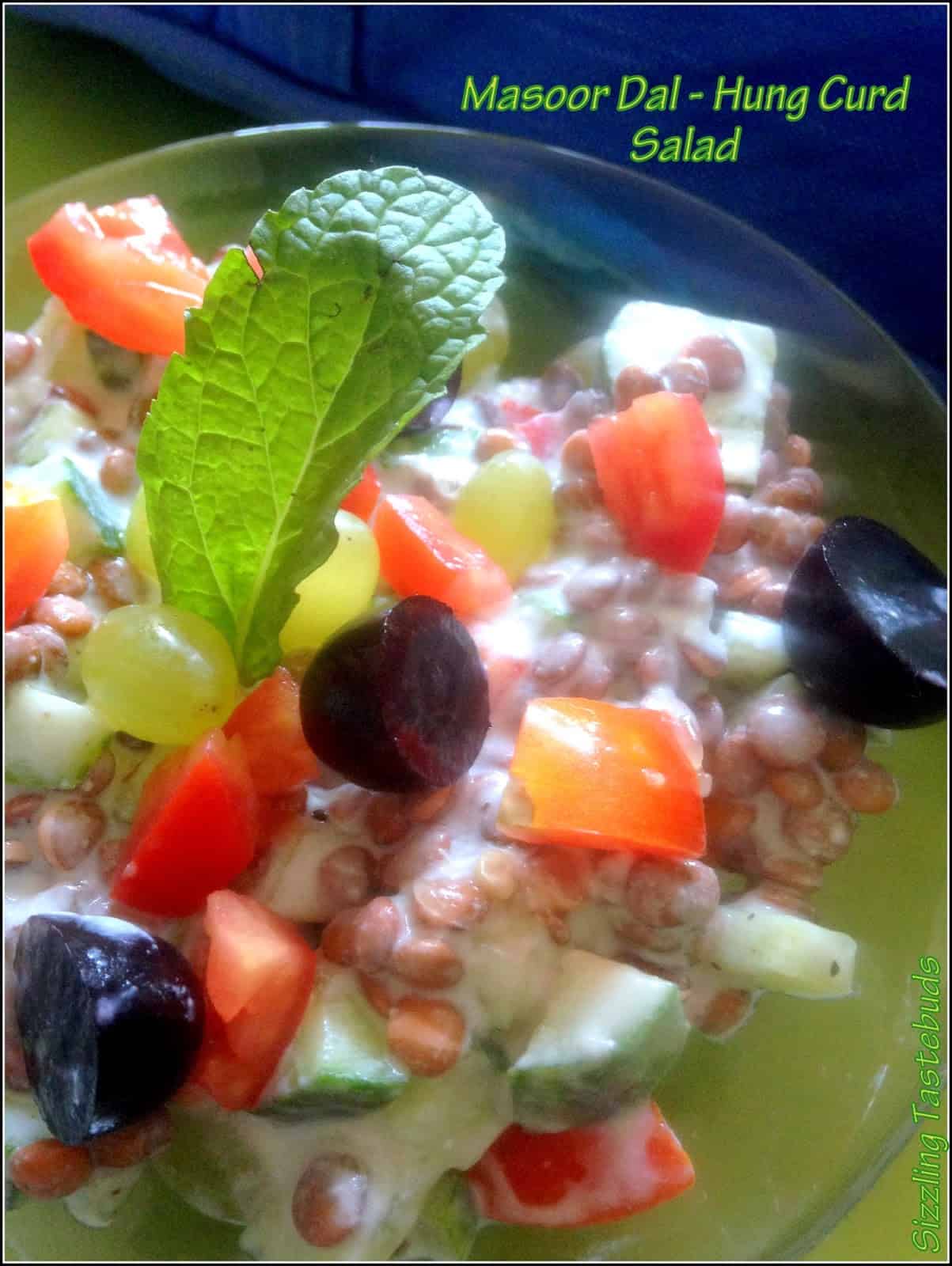 Pin
Ingredients : (This
is a salad, like most salads, where add or subtract quantities according to
your taste). But as an eyeball measure, about 1 cup of soaked masoor with all other ingredients serves atleast 2 adults.
Soaked and drained whole masoor (soak for min 6-8 hours or overnight) – 1 cup
Chopped cucumber
Deseeded and diced tomatoes
Fruits (I used apple, pomogranate and black grapes)
Chopped bell pepper (optional)
Salt to taste
For the dressing :
Hung curd – chilled – approx 1/2 cup
Olive oil
Black salt
Lemon juice
Honey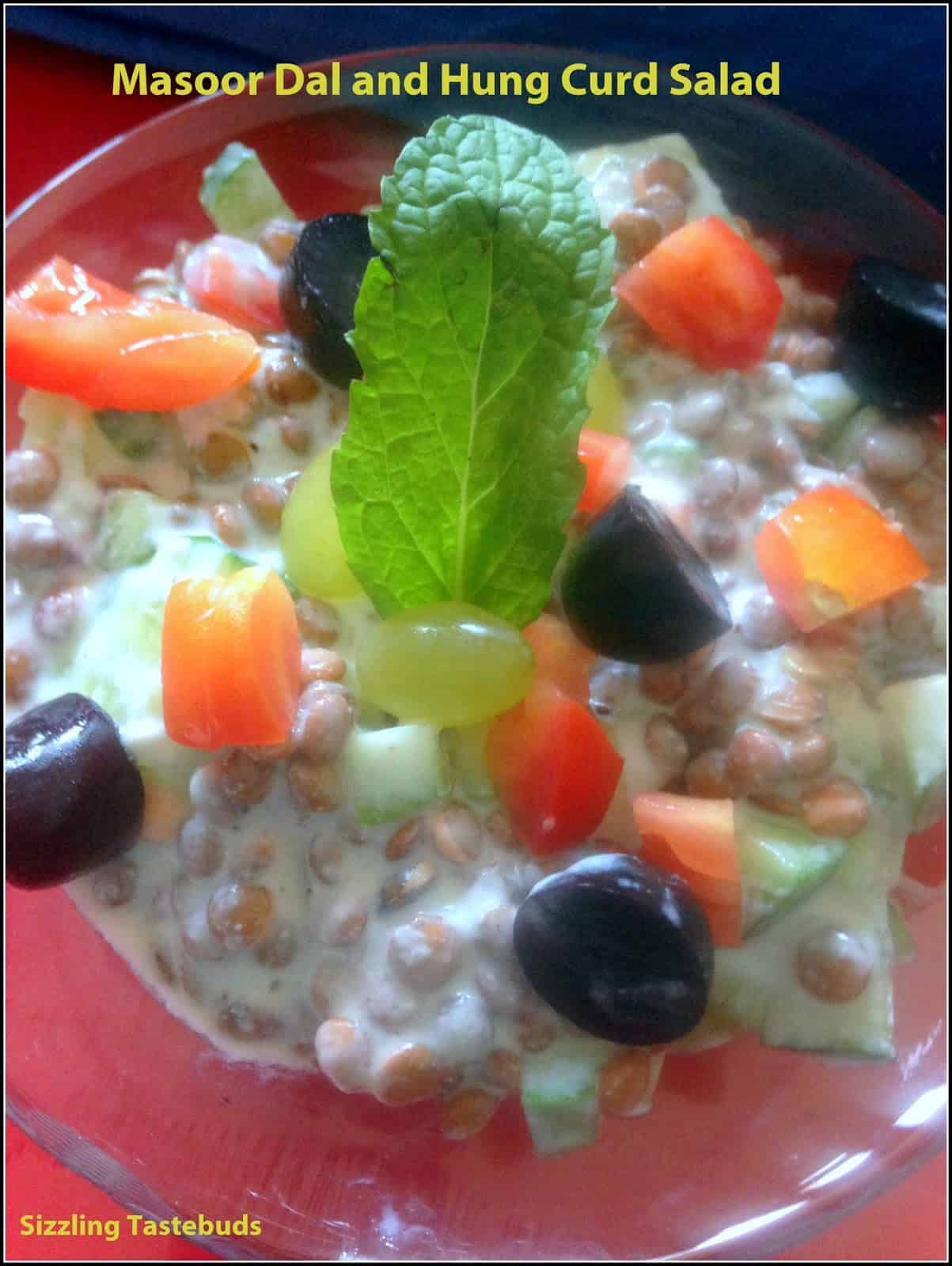 Pin
Method:
Whisk the dressing and chill thoroughly.
Mix all the ingredients of the salad except salt on a large bowl.
Add the dressing and chill again.
If serving immediately add salt, else add salt just before serving .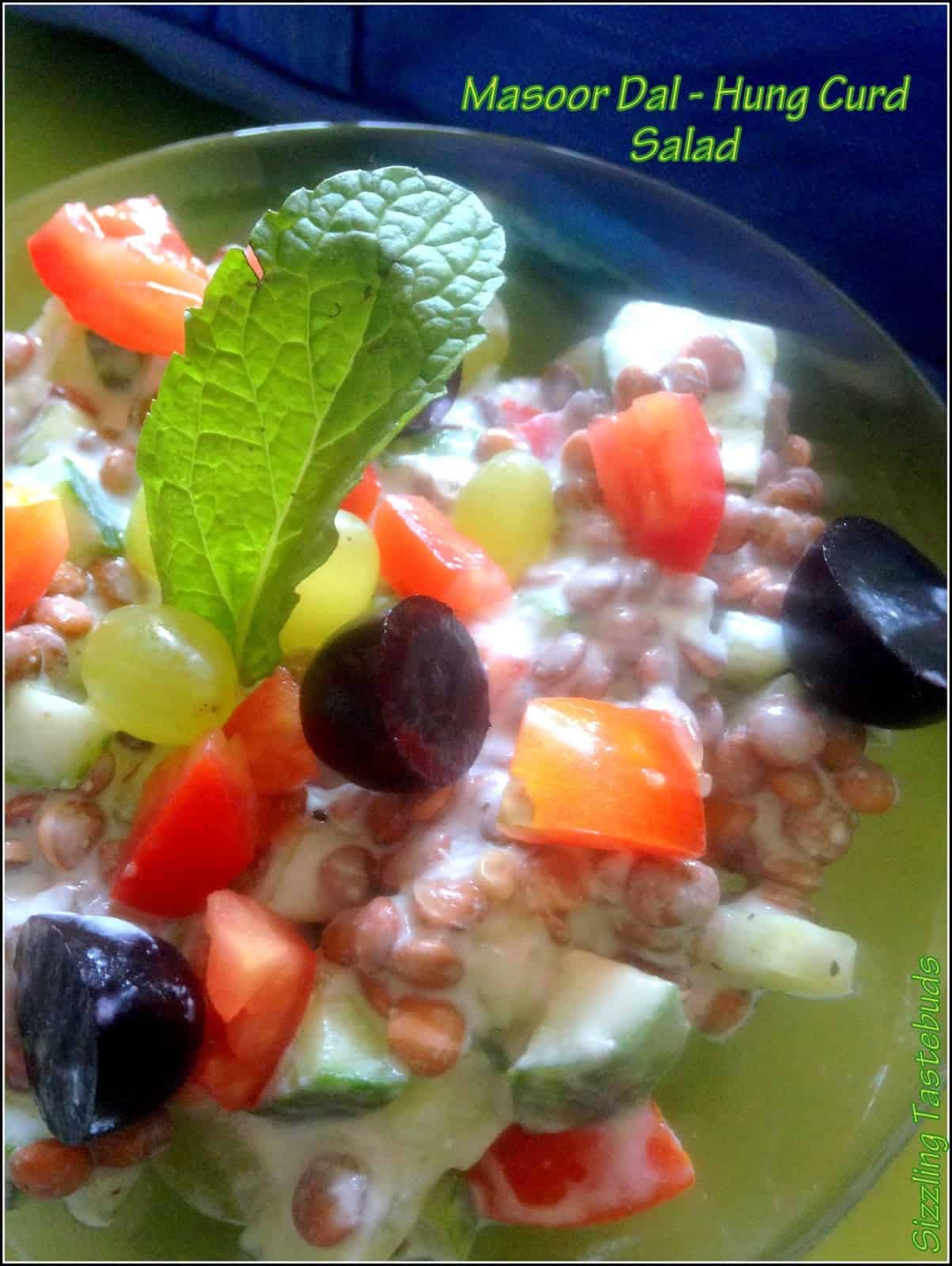 Pin
Sending this to BM # 41 under "Summer Specials"