Kurukku Kalan is a delicious curry made in everyday Kerala homes and especially for Onam Sadhya (festive) meal. Although we make this somewhat similar, I wanted to follow an authentic recipe, which my Keralite friend directed me to her mom's recipe.
This curry was very well received by all at home, and keeps for 3-4 days in the refrigerator. and the flavours deepen as they sit. Serve it with hot rice , kerala papad and ghee for a scrumptious meal.
This can be made with with either yam or raw banana and as I was given Raw banana and Coconut by Shobha Keshwani who was my partner for this month's Sshh Secret Cooking challenge, it was a great way to eat raw banana (my husband's favourite) in a delicious curry.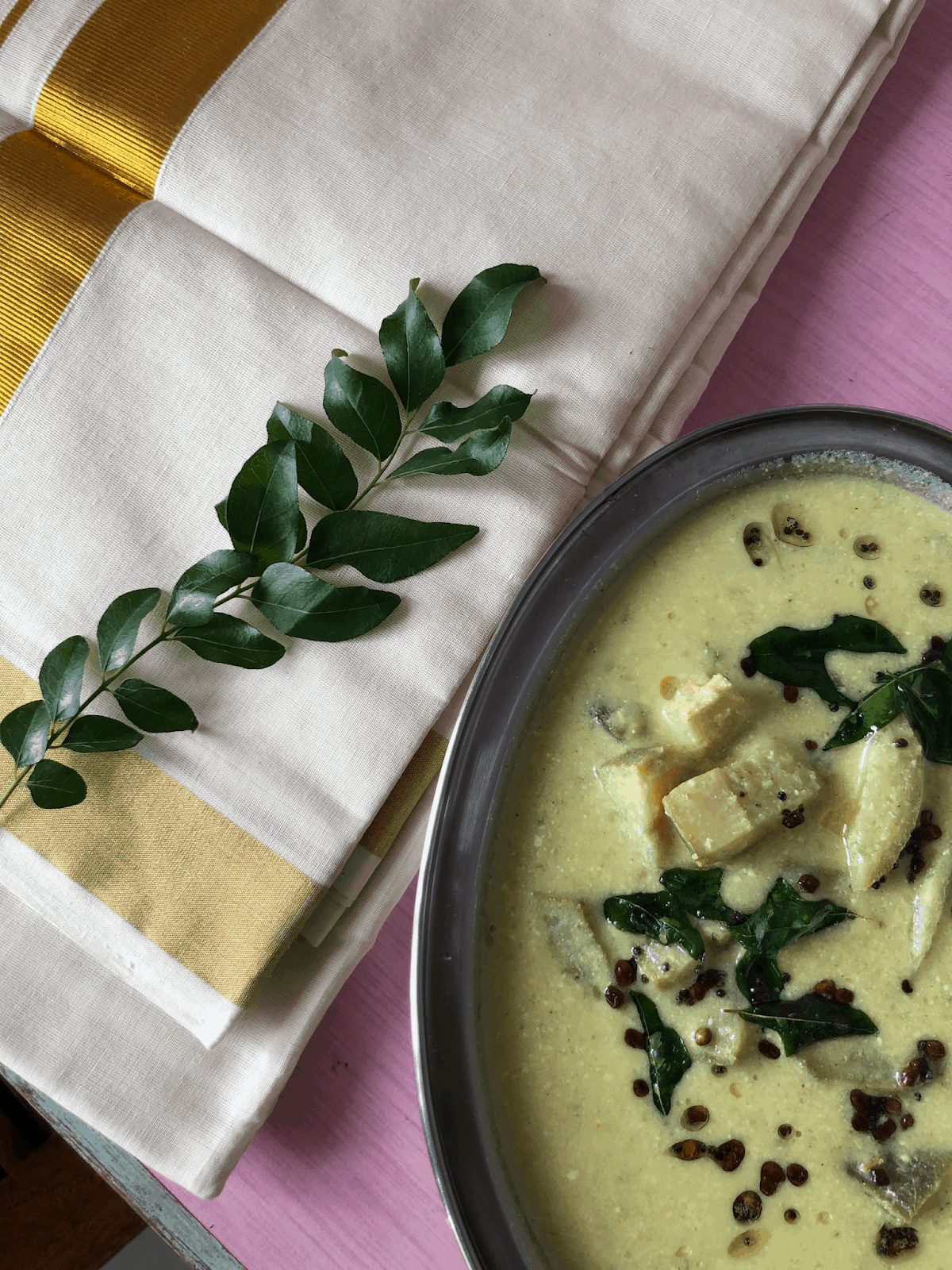 Pin

Be it yam or raw banana, apparently 3-4 ingredients are vital to a good Kalan (as we discovered) : turmeric, pepper powder, fresh curd and fenugreek powder. Do try this and let me know how you liked it.

prep time – 15 mins, cook time – 15 mins, serves – 3 ~ 4

Kurukku Kalan – Gluten Free Curry

Cuisine : Kerala (India) ; Course : Side Dish

Can be Vegan too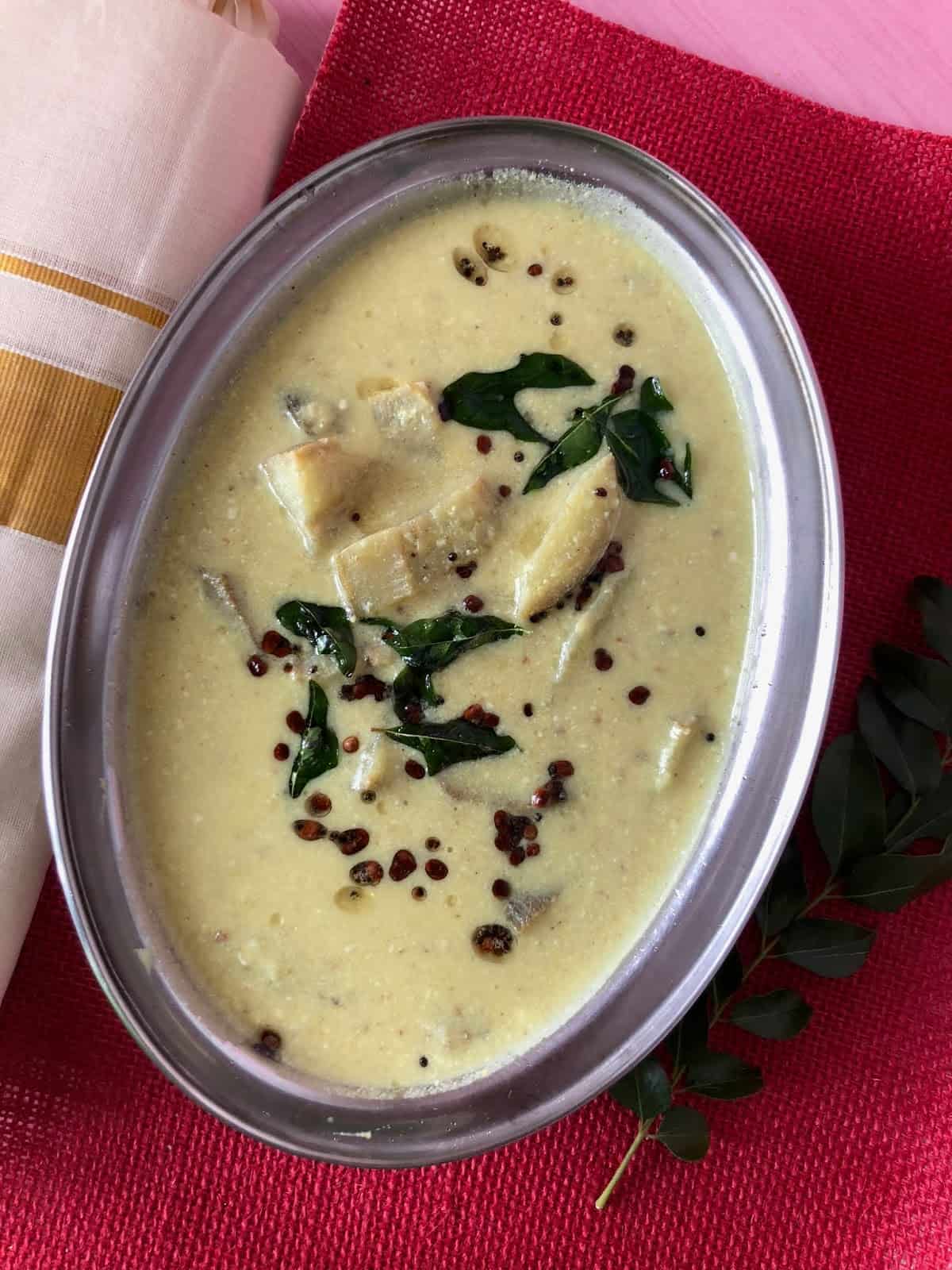 Pin

Ingredients:

Raw banana – 2 large

Turmeric – 1/2 tsp

Fresh pepper powder – 1/2 TBSP (or to taste)

Salt – to tate

Fenugreek powder – 1/2 T (or to taste)

Thick yoghurt – 200 ml (substitute with cashew or rice yoghurt for a vegan version)

To grind:

Coconut – 1/2 cup

Jeera /Cumin seeds – 1 tsp

Green chillies – 2 ~ 3 (adjust spice)

Tempering:

Coconut oil – 1 TBSP

Curry leaves – few

Whole fenugreek / methi seeds – 1/2 tsp

Broken red chillies – 2 (opt.)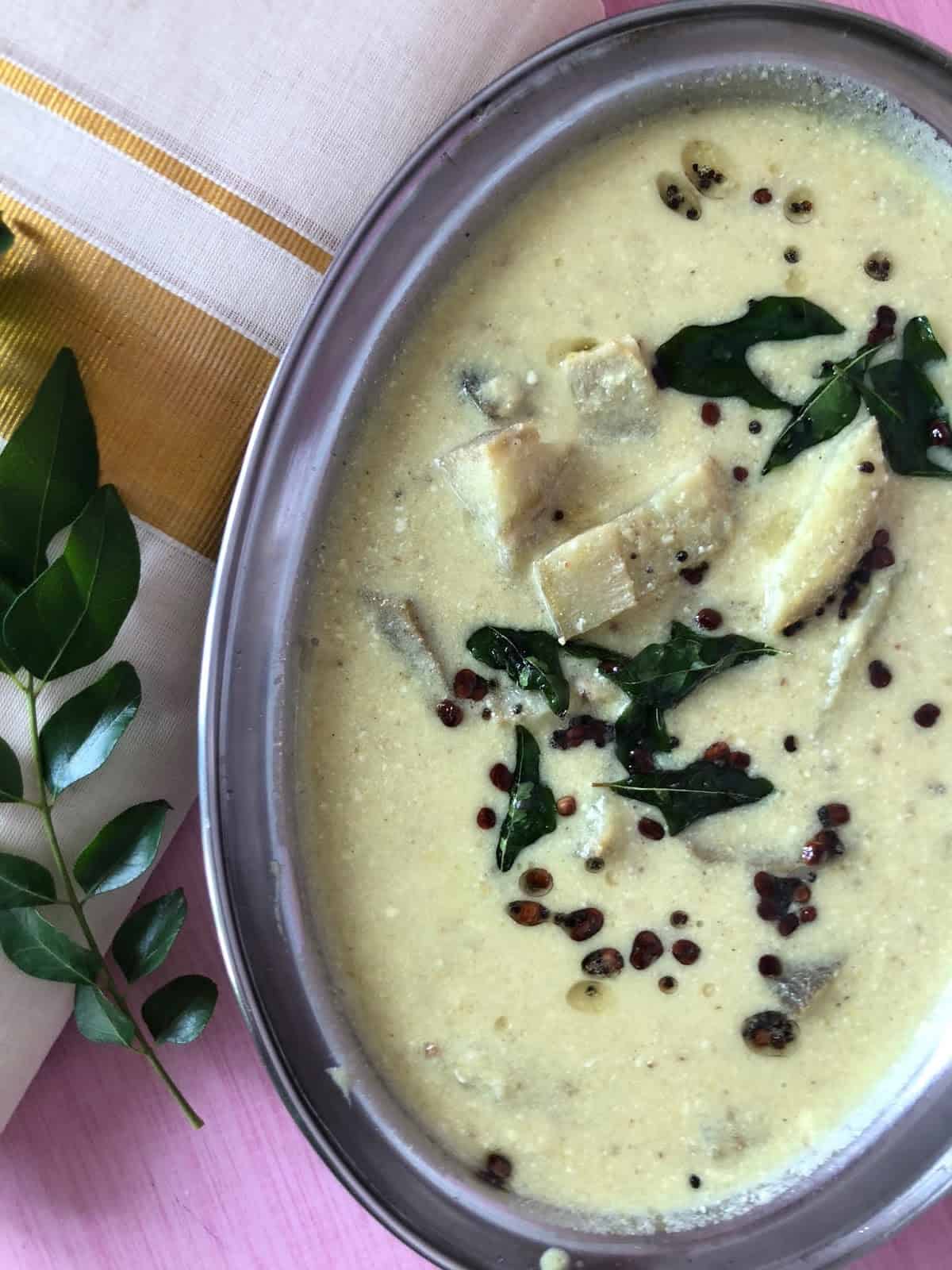 Pin
How to:
Peel Raw banana and cut into largish cubes. Reserve in salted,turmeric water with the pepper powder for 10 mins.
Bring to a boil with the spiced water and add fresh pepper powder, cook till raw banana is done, but not mushy . keep aside.
Grind all ingredients under "to grind" to a smooth paste. Whisk this paste in the thick yoghurt.
Add this yoghurt-masala mixture to the cooked veggies (along with the water). adjust salt , and add fenugreek powder and let it simmer on a low flame to a thickish consistency.
Prepare tempering in a separate pan and add to the curry . Serve hot with steamed rice and pappadum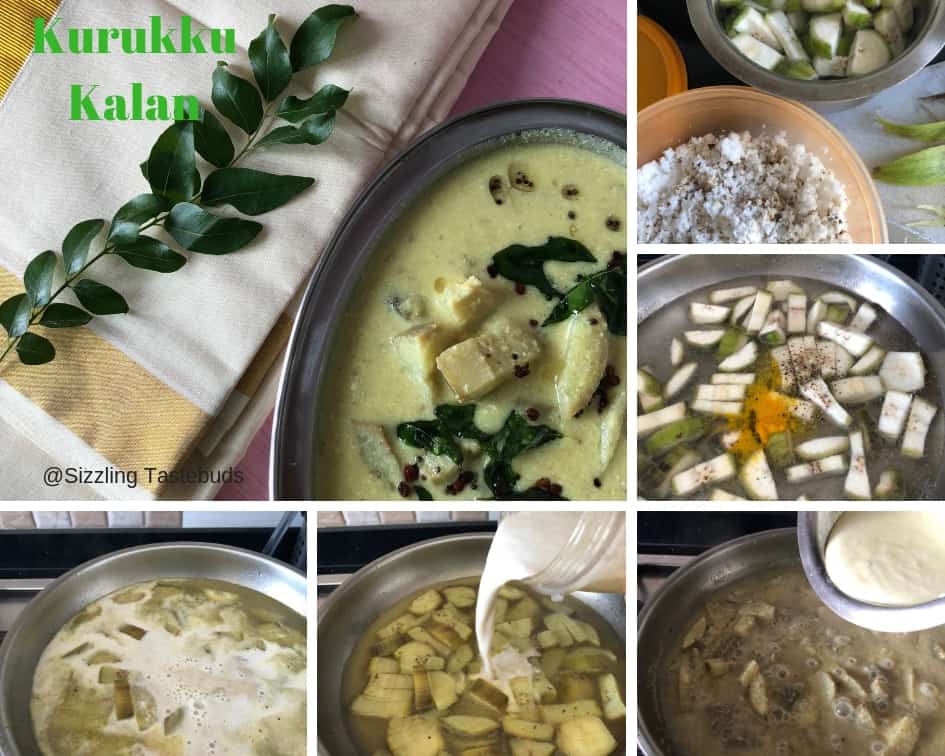 Pin