After a soup and some breakfast under "cooking for one " series, let's move to an all time favourite dessert – choco lava cake . I followed Tarla Dalal's recipe for 1 serving and quadrupled it for 4 servings . 
It's a family favourite and we used to order it regularly along with the pizza and garlic bread from dominos. 
But, all 3 of them are now made at home ! How cool is that ? :). 
For over 8 varieties of pizzas click here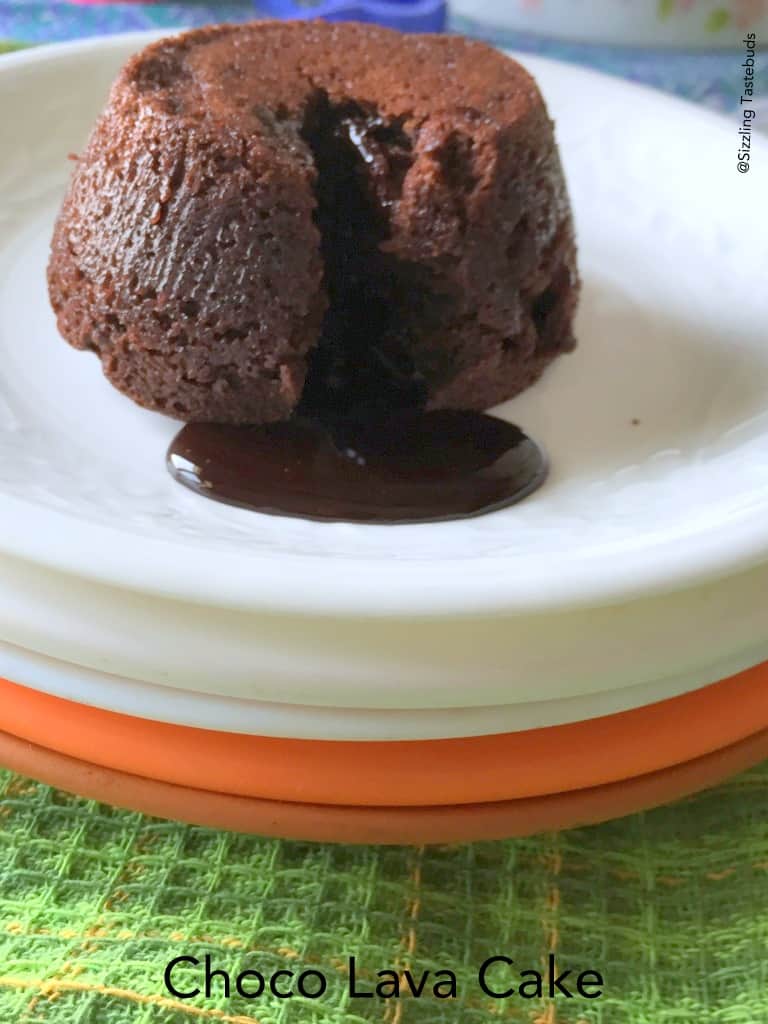 Pin

Do follow the timing strictly as per following recipe to get a perfectly gooey choco lava cake , so delicious that you will go back for seconds and thirds 🙂

Following recipe given for a single serve , you would need:




Ingredients:
1 tbsp Maida (APF)
1 tbsp Sugar (powdered)
1 1/2 tsp dark chocolate powder (or dark cocoa works fine too)
4 tbsp Milk
Melted butter – 2 tsp
A pinch each of salt, baking soda & baking powder
A 20 gm chunk of good quality cooking chocolate (I used Morde Dark)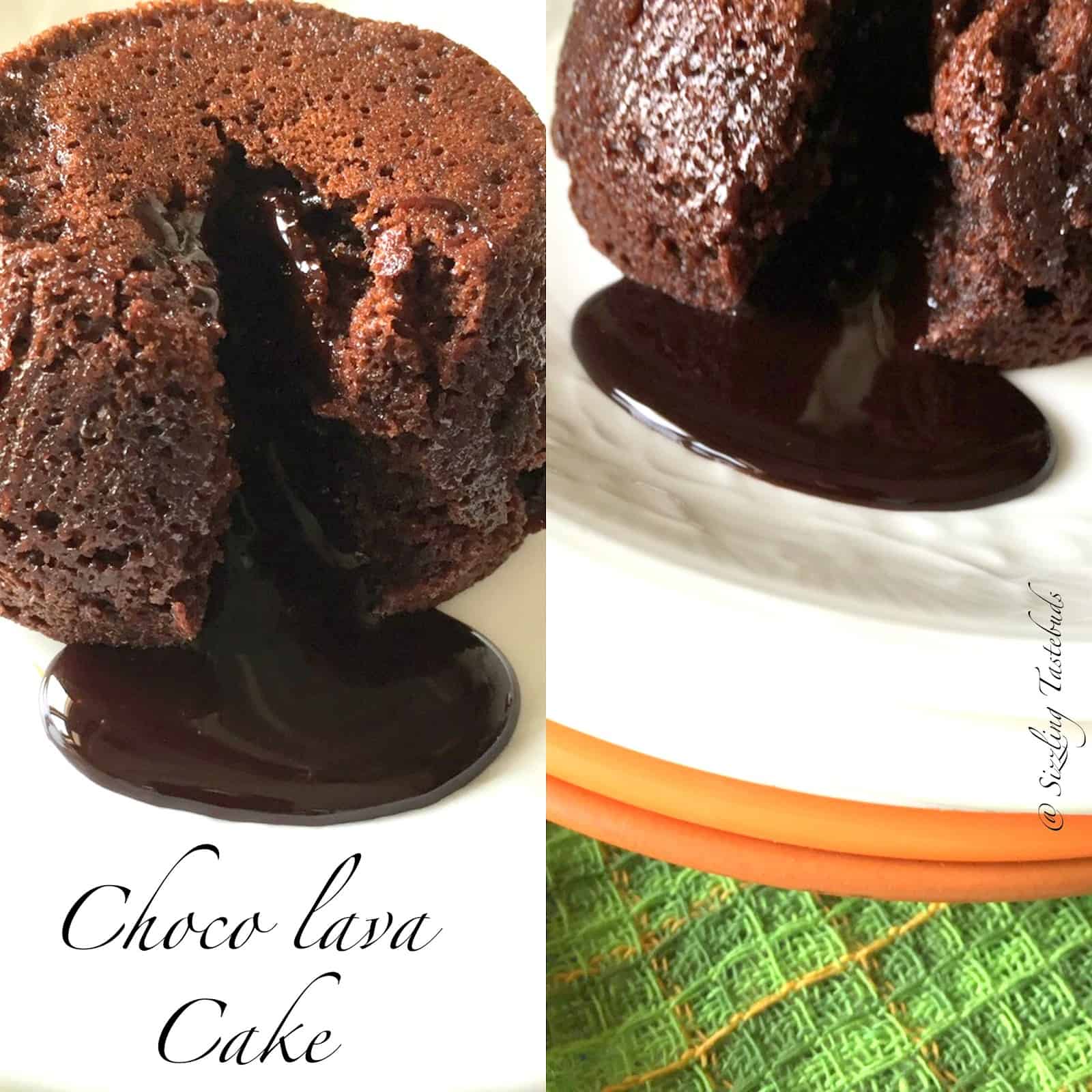 Pin
Method:
Combine the flour, sugar and cocoa powder and sieve well.

Add the salt, baking soda and baking powder and mix well.

Add the butter and mix well.

Add the milk, 1 tablespoon at a time, and mix well to get a smooth batter.

Pour half of it into a microwave safe bowl and push the chunk of chocolate right into the center of the batter.

Top it with the remaining batter, taking care that the chocolate doesn't protrude out of the batter.

Microwave on HIGH for 1-2 minutes or till cooked.

Keep aside for a minute, unmould and serve plain or with a dollop of vanilla ice cream.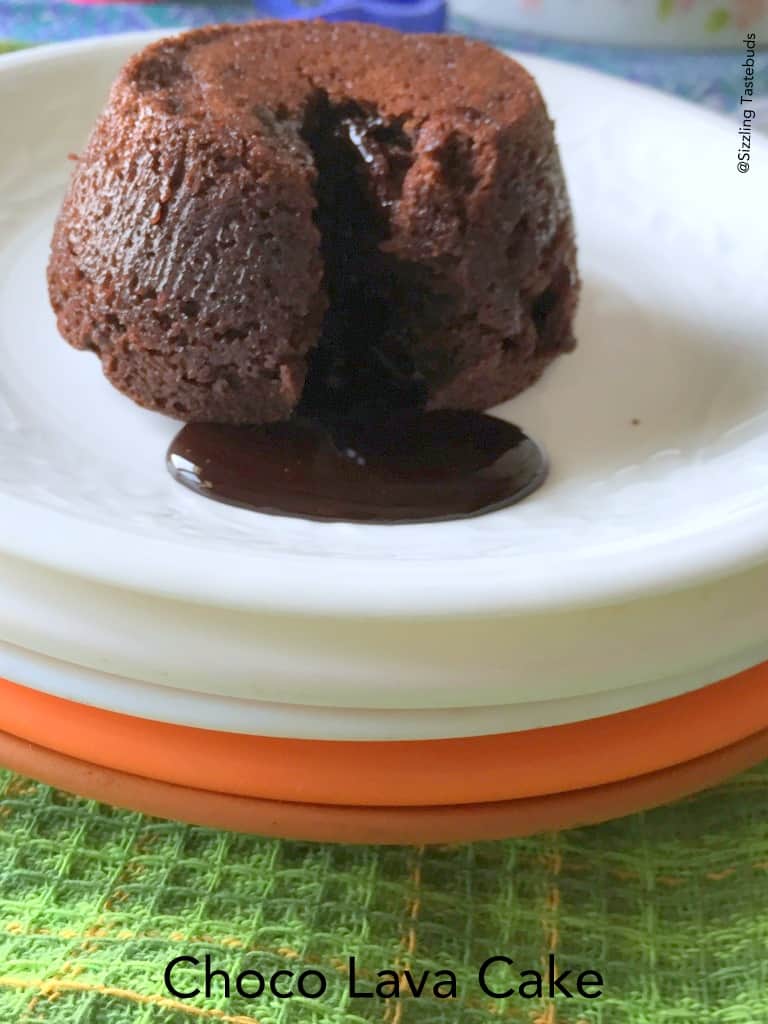 Pin