Its that time of the year, when Navratri is upon us, and houses get decked up with Golu (dolls arrangement) and is all set to recieve Shakti (the Goddess of Power) in 9 diffferent Avatars – Durga , Saraswati, Amba, etc. Read thislinkfor more interesting details. This festival has different connotations in the Southern and Northern parts of India. While fasting is mostly followed all 9 days very strictly in the north, the southern way of festivals is mostly through food 🙂 (well,mostly).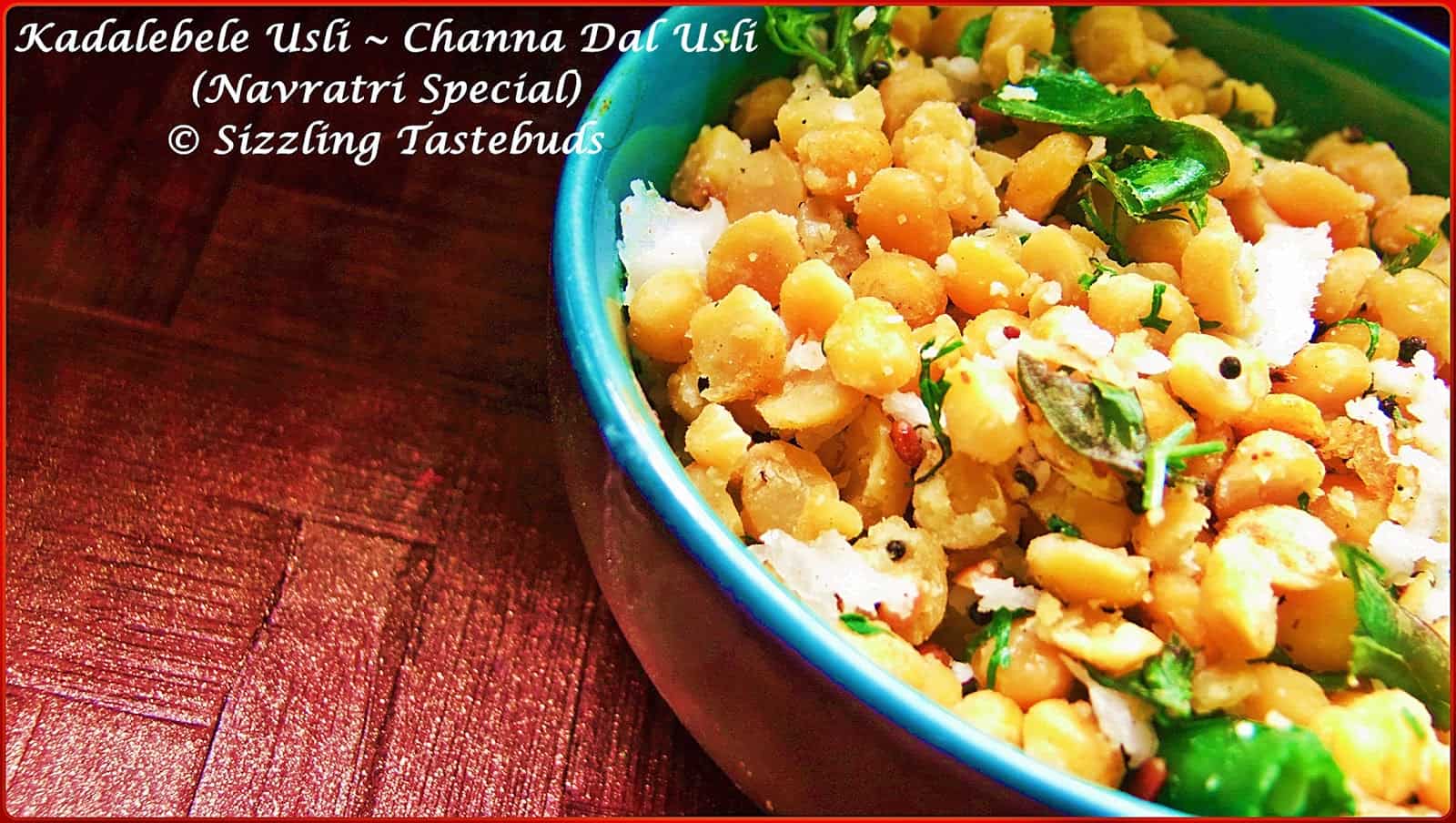 PinPin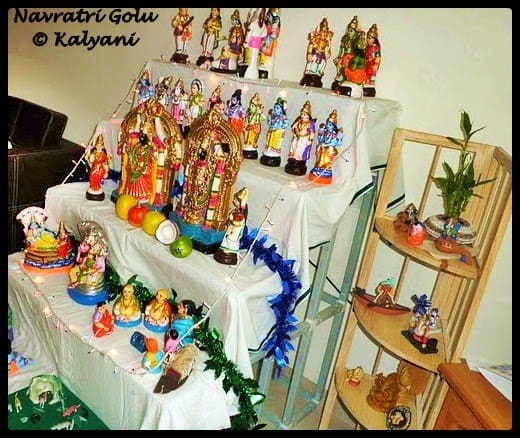 Pin

My childhood memories of Navratri was to make real green fields with sprouted Ragi (Finger millet) on layers of newspaper and create natural parks, replete with clay dolls handed down the generations – some chipped, some cracked. Yet, most of them lovingly cleaned year after year and stored in cloth covered wooden boxes only to be taken out every year, arrange them in odd-numbered sized padis (steps).

Oh ! those days ….

I re-started this tradition about 3 years ago at my place to give my daughter a flavour of Indian Culture and she calls this Doll festival ! 🙂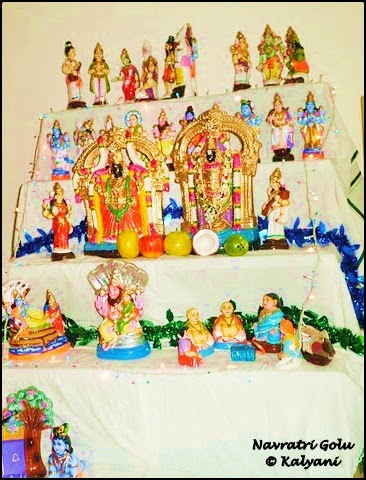 Pin
Another memory of Navratri is about loads of different varieties of Sundals (lentil salads) prepared with 9 different lentils on the 9 days (therefore Nava = 9, ratra = night) .
As they say, you know to make one sundal, you know them all – like today's post of Channa Dal Sundal or Kadalai Paruppu Sundal !
This also happens to be one of my favourite Sundals and goes to the following events:
Check out another favourite –Payiru Sundal (green gram salad) here
And similar steamed snacks here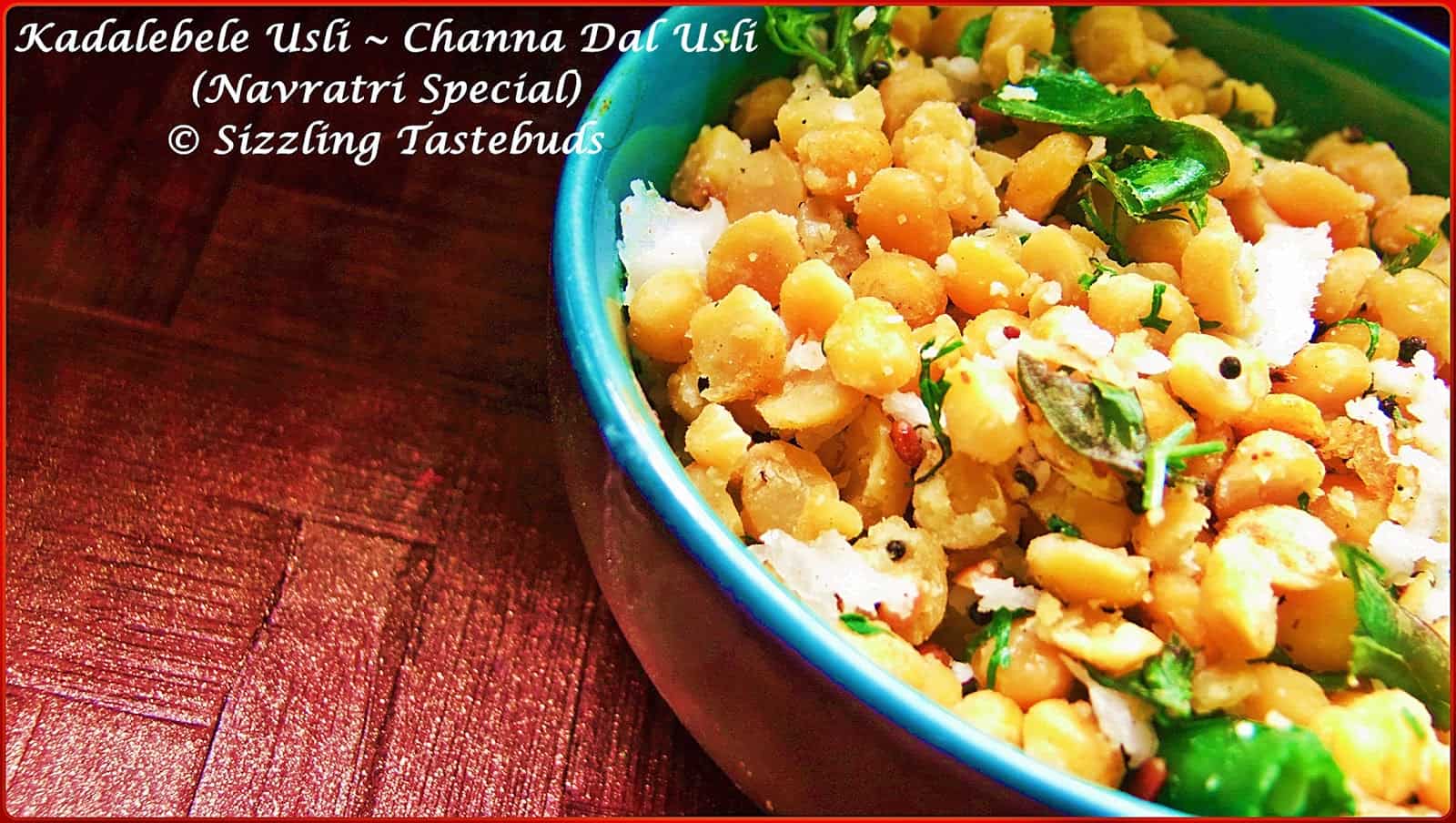 PinPin
Now off to today's recipe. One quick tip is to pressure cook the channa dal with very little water and for only 2 whistles. Even better, not to pressure cook, but to par boil them till cooked but not mushy in a large pan with salted boiling water. In fact, unlike other Sundals , this does not require any soaking time at all. Sundal made for naivedyam (offering to God) is sans Onion and garlic. But if you are prefer, do add it while making it at home.
Prep time : 10 mins. Cooking time : 20 mins. Serves : 2
Ingredients:
Channa Dal – 100 gms
Salt – to taste
Turmeric powder – a dash
Asafoetida – a generous pinch
Grated coconut (fresh) – 2 TBSP
Curry leaves + fresh coriander
Tempering: Mustard seeds, urad Dal, Green chillies (2), Grated Ginger (1 tsp)
Method:
1) Wash and pressure cook Channa Dal (Bengal gram) in as little water as possible for 2 whistles only with a pinch of turmeric. Else, boil them till al dente in a large pan with a pinch of salt too. Drain thoroughly.
2) In a skillet, heat oil. Splutter mustard and other tempering ingredients. Saute till ginger is slightly fried. Add the boiled Channa Dal, grated coconut, asafoetida and coriander-curry leaves and give it a quick stir.
3) Take care not to turn it very mushy ! Sundal is ready to serve 🙂