Think Pizza, Pasta, Focaccia. Think
Italian. Today we travel to Italy for a lovely combo meal of Penne Pasta with
Onion – Olive Focaccia. Italian Cuisine (cucina italiana ) has developed
through centuries of social and political changes, with roots as far back as
antiquity.
With culinary traditions from Rome and Athens,
a cuisine developed in Sicily that some consider the first real Italian cuisine
Italian cuisine has a great variety of
different ingredients which are commonly used, ranging from fruits, vegetables,
sauces, meats, etc. In the North of Italy, fish (such as cod, or baccalà),
potatoes, rice, corn (maize), sausages, pork, and different types of cheeses
are the most common ingredients. Pasta dishes with use of tomato are spread in
all Italy
The word pasta is also used to refer to
dishes in which pasta products are a primary ingredient. It is usually served
with sauce. There are hundreds of different shapes of pasta with at least
locally recognized names.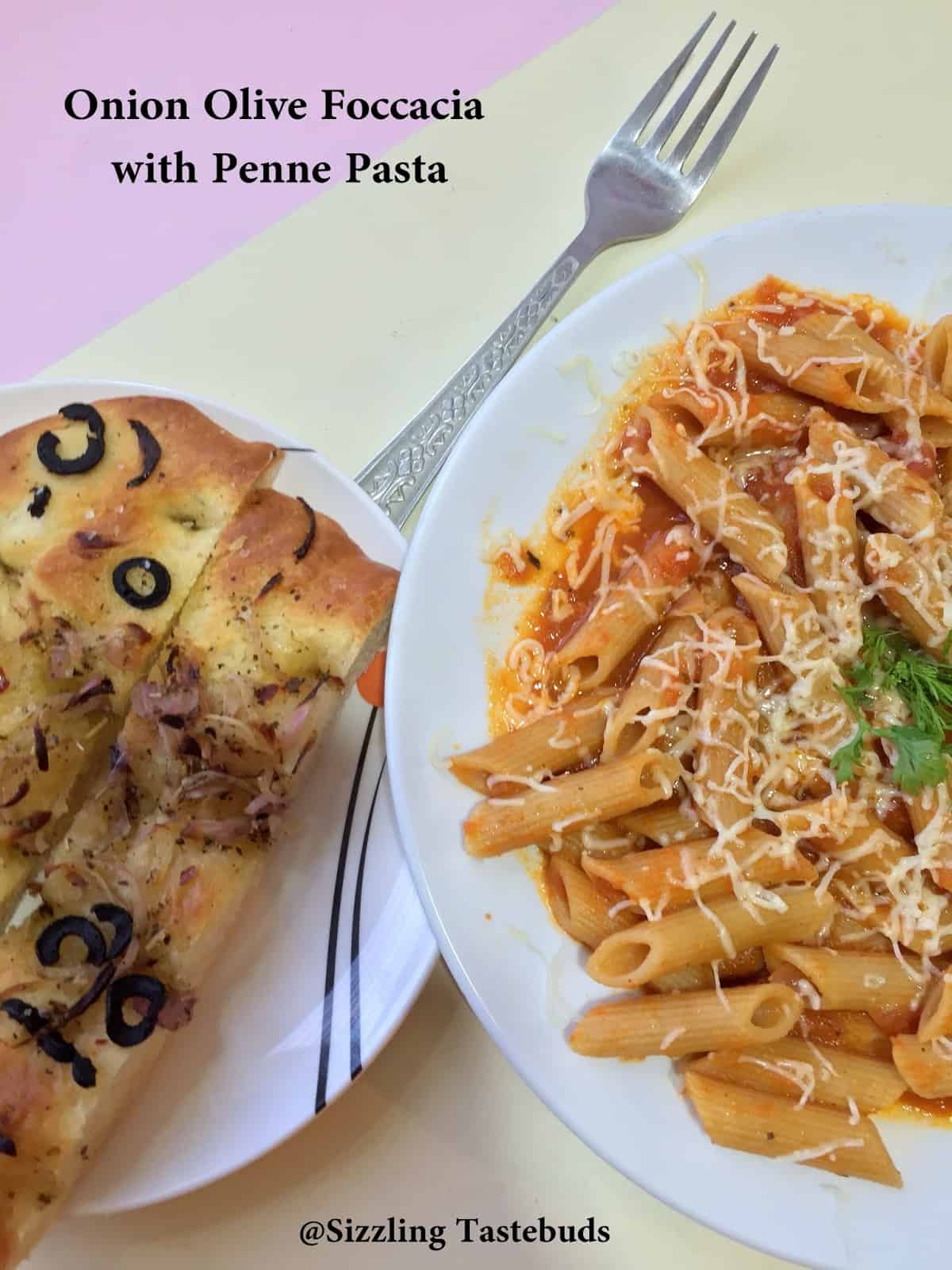 Pin

Pasta is categorized in two basic
styles: dried and fresh. Dried pasta made without eggs can be stored for up to
two years under ideal conditions, while fresh pasta will keep for a couple of
days in the refrigerator.

Pasta is generally cooked by boiling.
Under Italian law, dry pasta (pasta secca) can only be made from durum wheat flour or durum wheat semolina,
and is more commonly used in Southern Italy compared to their Northern
counterparts, who traditionally prefer the fresh egg variety.

(Reference : Wiki)

So, what are we waiting for  ? Lets check out this amazing combo (served
generally for main course)

Whole wheat
Penne pasta with homemade Arrabbiata sauce

Onion – Olive Focaccia
topped with Sea salt.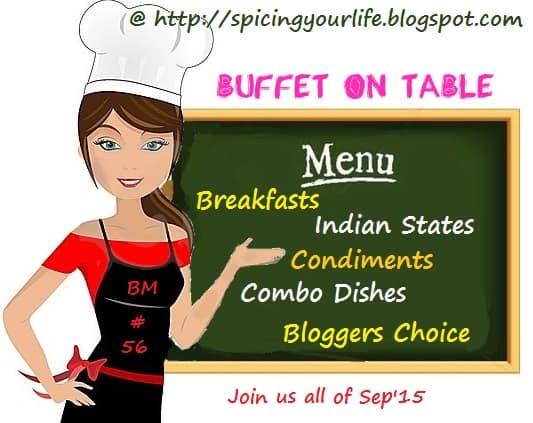 Pin
Check out the Blogging Marathon page for the other Blogging Marathoners doing BM# 56