Inviting like-minded bloggers to come together and create a dish using two / three ingredients once every month. This event is tentatively titled Magic Mingle.. Once we have a sizeable number (10 friends minimum ), I am planning to launch this from next Jan. The idea is to create a dish (across cuisines / course) using 2 or 3 ingredients that is picked out of a magic box randomly every month.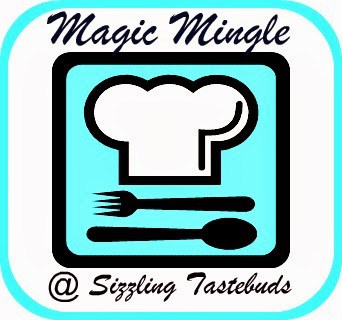 Pin
I had already written to several of my blogger friends individually, and we already have a group of 20 friends waiting to start this exciting culinary journey. So, if you want to hop on to this bandwagon, do read on….
The modus operandi (draft version, your thoughts most welcome) is as follows:
a) In the next 6 weeks, we put together about 10 -15 sets of 2 or combineable ingredients. (eg: Corn – Cheese, potato-peas, Chocolate-berries, Milk-cream, okra-besan, orange-jaggery etc etc) into an excel sheet numbered serially from 1 – 20.
b) Every 5th of the month, as a moderator of this group, I shall pick up the magic number (by random) and announce by email the 2 magic ingredients for that month. Once an ingredient is chosen, it is struck off the list and a new combo-set is appended to the end of the list.Once we streamline this process over 4 – 6 months, each member by turn gets to pick the random number every month.
c) All members of the magic box contest post any vegetarian dish containing these two ingredients across cuisines / courses and link to a common hosted link on my blog by the 20th of the month. While linking this dish to any other ongoing event is allowed, only fresh entries are allowed – no archived or re-posted entries.
d) The excitement of this contest comes from the fact that the ingredients are revealed by random choice every month and get to make a signature dish or a time tested recipe or a totally new recipe each month with the given ingredients. The given 2 or 3 ingredients must feature majorly in the dish, and cannot be used as topping / garnish etc.
e) Once we establish the members, a google group shall be established and email IDs of all members updated.
As with each event, this goes with a few rules:
1) Each member automatically forfeits her membership to the group if she doesn't post for 2 consecutive months.
2) Visiting the co-members' posts for the month and leaving a comment is mandatory.
.
Do let me know your thoughts and your interest to join this exciting event- Upon confirmation, shall mark in your name and blog name in my database once you confirm the same (last date for your interest shall be 1st December) . The final to-go list shall be published by Dec 3rd week or max by 25th Dec Please mail me with your name and blog URL to [email protected]
Thanks, and hoping to hear from you soon
Cheers
Kalyani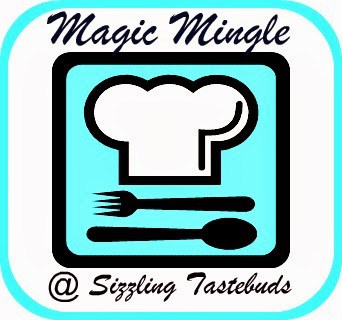 Pin