That's right – No fermentation, no waiting. Instant Dosa for those 4pm hunger pangs or a quick breakfast / supper idea. This was a recipe I wanted to make the moment I saw it. Predictably, both my kids love most dosas, and this was welcomed for it was instant and super yummy !
They didn't even realise it had bread in it, and even after I told them, they didn't (couldn't) believe it. The only grouse was why did I make only 6 for 4 members in the family ! well, all in all – a winner and i love the fact that bread can be re-used in such an inviting form.
Trust you liked the series this week with secret ingredients : Pasta Pakora, Cream of cauliflower soup and today's bread dosa. I have adapted this recipe from a TV show, with some modifications to suit our palate. Do try it out and let me how you liked it 🙂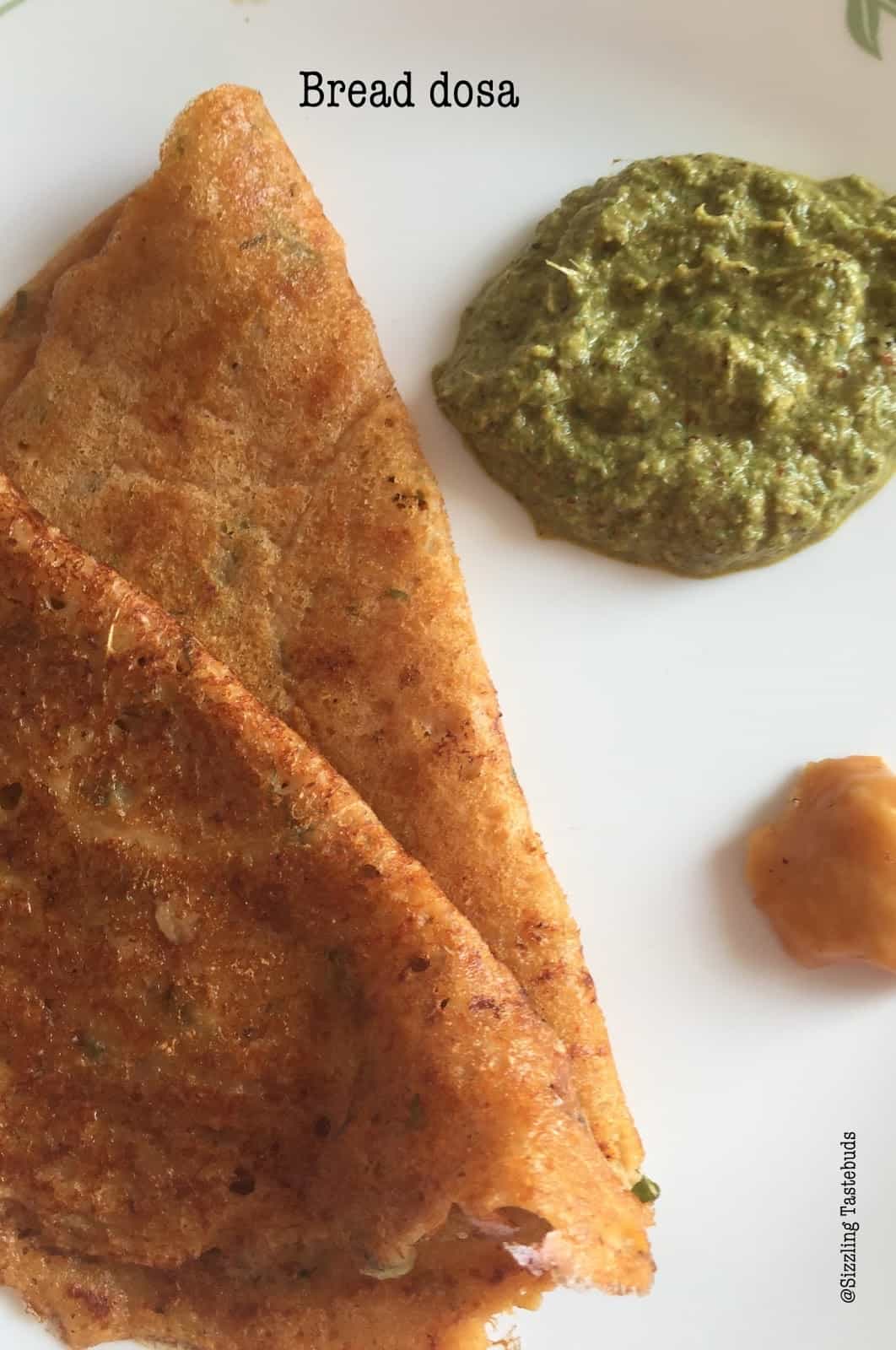 Pin

Prep time : 10 mins, standing time : 20 mins ; makes : 6 dosas (Indian Crepes)

Served with : Any chutney / Tiffin Sambhar. We add a bit of jaggery & tangy Coriander Chutney on the side and loved it 🙂

Ingredients:

Bread – 8 slices ( I used brown bread, but white also works fine)

Chiroti Rava – 4 TBSP (or fine sooji / semolina)

Fine Rice flour – 2 TBSP + 1 tsp

Curd / yoghurt – 1/4 cup ( for a vegan recipe, you can replace with cashew curd)

Water – 1/3 cup approx (adjust based on consistency)

Salt – as reqd (remember bread also has salt)

Oil – to make the dosas

Optional add-ons:

Onions – 1 minced

chopped Coriander leaves – 2 tsp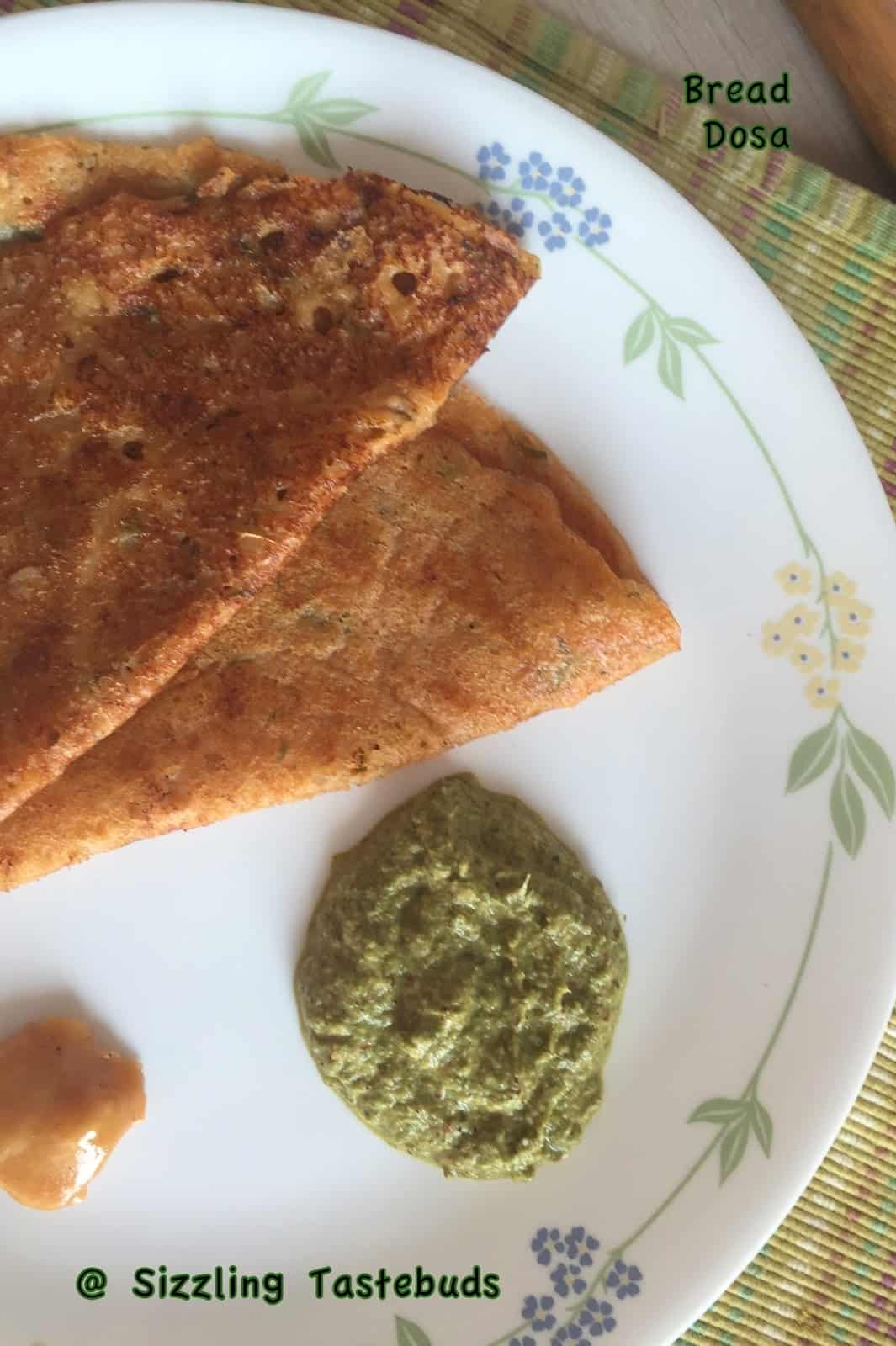 Pin

How to make:

Trim the edges of the bread. Blend into bread crumbs, add the sooji, rice flour, salt and mix well. Now add the curd and water and soak well for 20-25 mins.

Blend it to a pouring consistency, add salt. Add a little more water to get a flowing consistency if needed.

Heat the tava, drizzle some oil and brush with a soft cloth.

Add minced onions and coriander if using.

Take a ladle of batter and spread on the tava into a dosa. Drizzle little oil around the edges and cook till crispy on one side.

Serve hot with any chutney or sambhar.

Notes:

You can also stuff Potato fry into the dosa to make Masala dosa with the same batter.

Dont let the batter become too thin or thick.

If needed, add few tsp of powdered oats to make a healthier version of this dosa.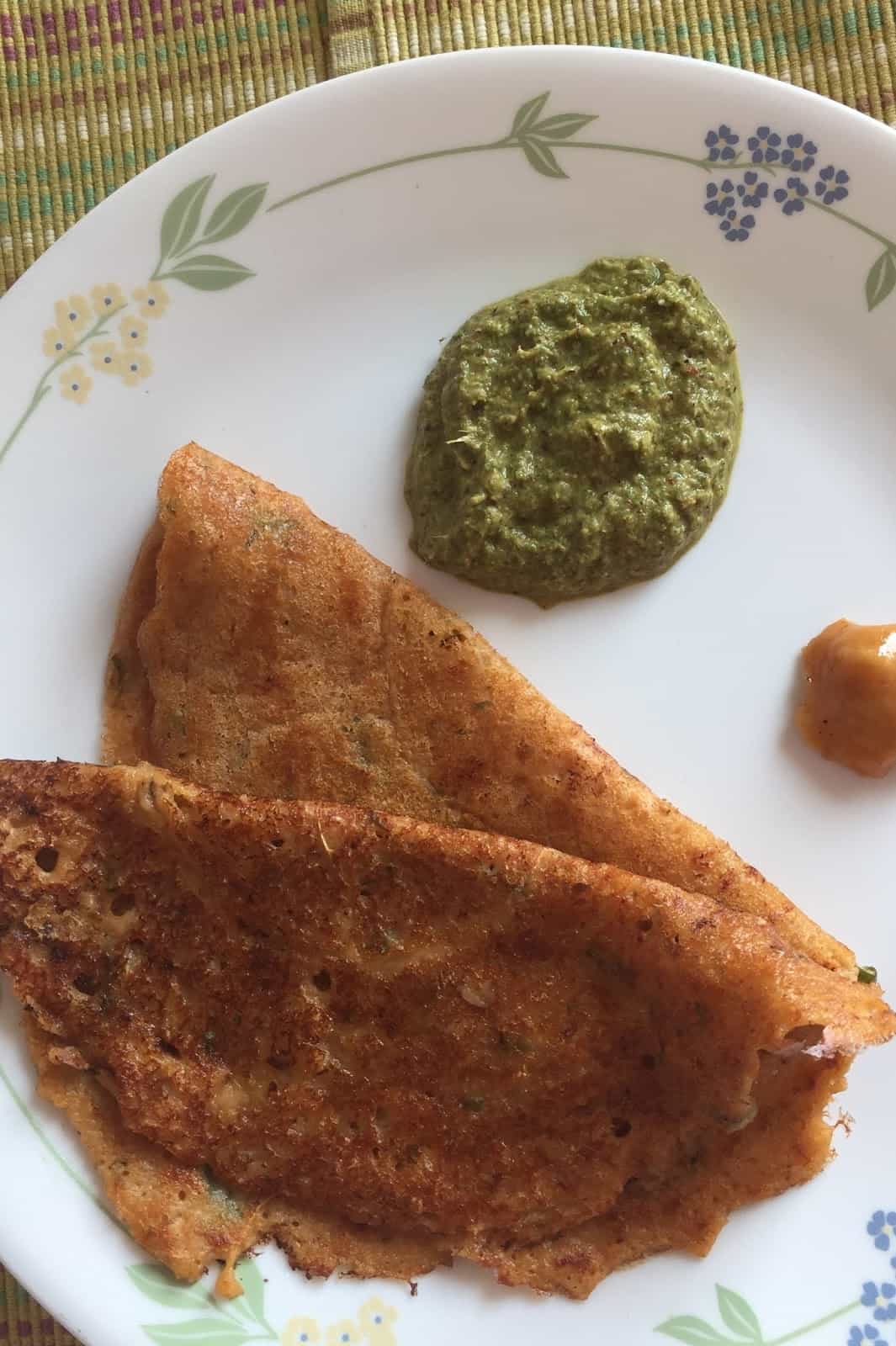 Pin
Sending this to BM 77 under "Secret Ingredient Theme"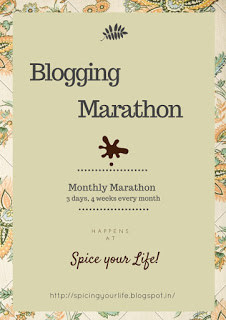 Pin