Idli – the great leveller ;  Idli – the ubiquitous breakfast item of every South Indian(now probably all Indian) household seeking an oil free option.  Made popular all over India and abroad by the Udupi restaurants, Idlis have found innumerable fans across the world due to its fluffiness whose taste trebles when dipped in chutney / sambhar.  


It even features as a 'healthy' food for convalescing patients and infants alike. I remember dipping idlis with curd at a friend's place many years ago – a first of such experiences..While Dosas are known to the world as pancakes (a loose translation), 


Idlis are, well, idlis – to Indians and also to those seeking the South Indian favourite !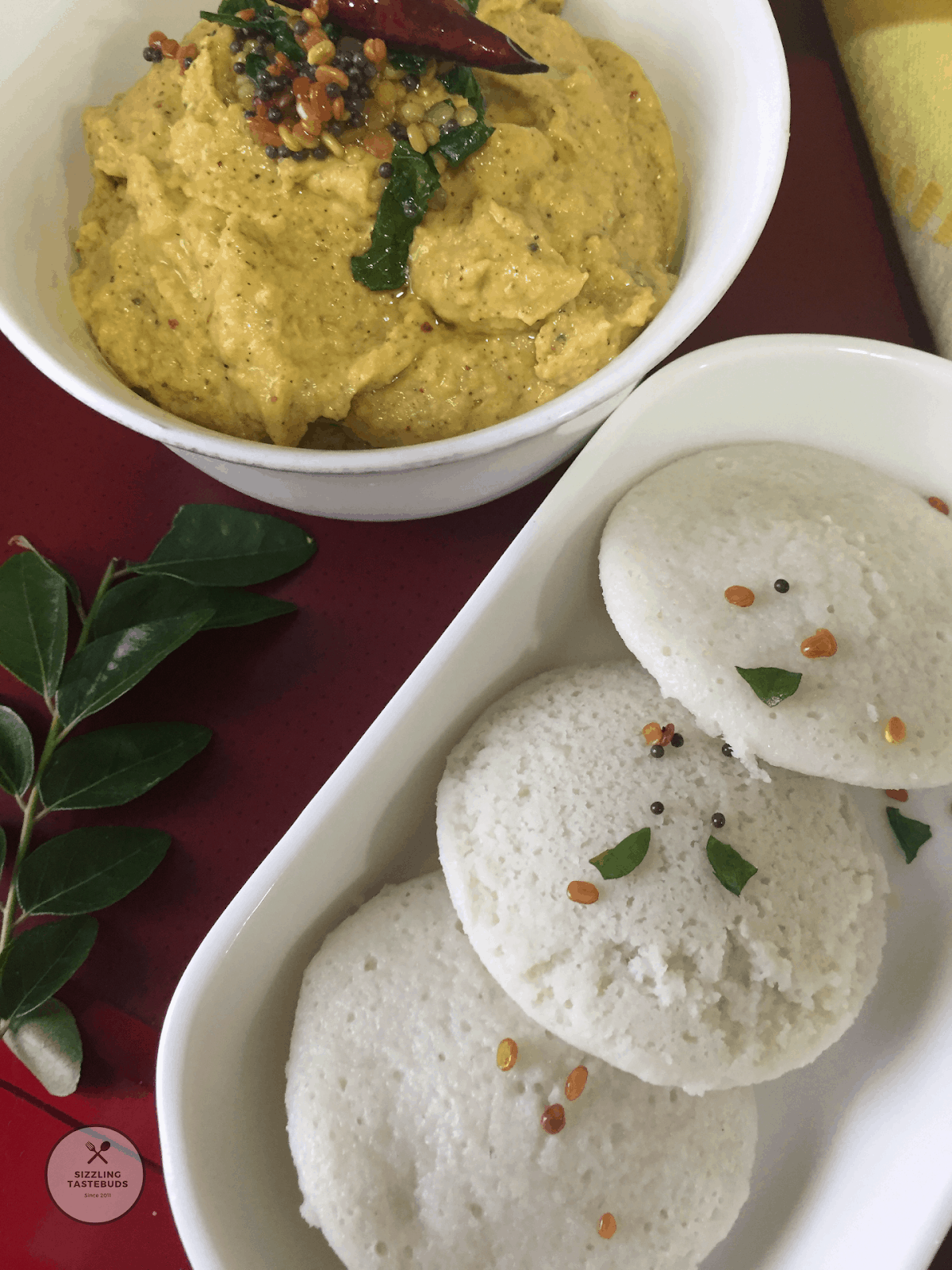 Pin

Idlis are traditionally made by soaking and grinding rice and lentils, fermenting them and steaming them.  There are of course, the other varieties of idli like MTR Style Rava Idli – made famous by MTR – Mavalli Tiffin rooms – of Bangalore , Semia Idly (Idlis made out of semolina) , Kanjivaram Idli exist as also-rans.  Left over batter can be used beautifully to make these golden, crunchy Paniyarams



Some of my growing-up experiences were of kids (and office –goers alike) carrying idlis smeared with a paste of gunpowder (Milagapodi / Molagapodi) and sesame oil – and was (and probably is) a favourite amongst the stronghold of Idli community – Tamilnadu 😛

Today many restaurants' claim to fame is the humble Idli, whose recipes are strongly guarded than gold – to name a few : Murugan Idli Shop (Chennai),  most of the "Darshinis" (or self help stand-eat-go restaurants sprinkled all over Bangalore / Karnataka), Nayak's Idli House in Matunga (Mumbai) etc etc. 



My personal favourites amongst all the Idli varieties are the Thatte Idlis of Mysore-Bangalore region and the Kanjivaram Idlis.



In fact, at college, Idli with Vada (another lentil soaked and fermented and fried savoury) and Sambhar was a customary treat when you celebrated for all of Rs. 5/- per head !  The 'stone based wet grinders' of Coimbatore have been carried lovingly to relatives and friends across the globe for those who want the authentic soft-and heavenly idlis made at home !! 

Preparation time: Soaking : 2 hours; grinding – 20 – 30 minutes; fermentation – 9-12 hours minimum

Cooking time: 12-14 mins (per batch of 8-10 idlis cooked)



                                                               PIN FOR LATER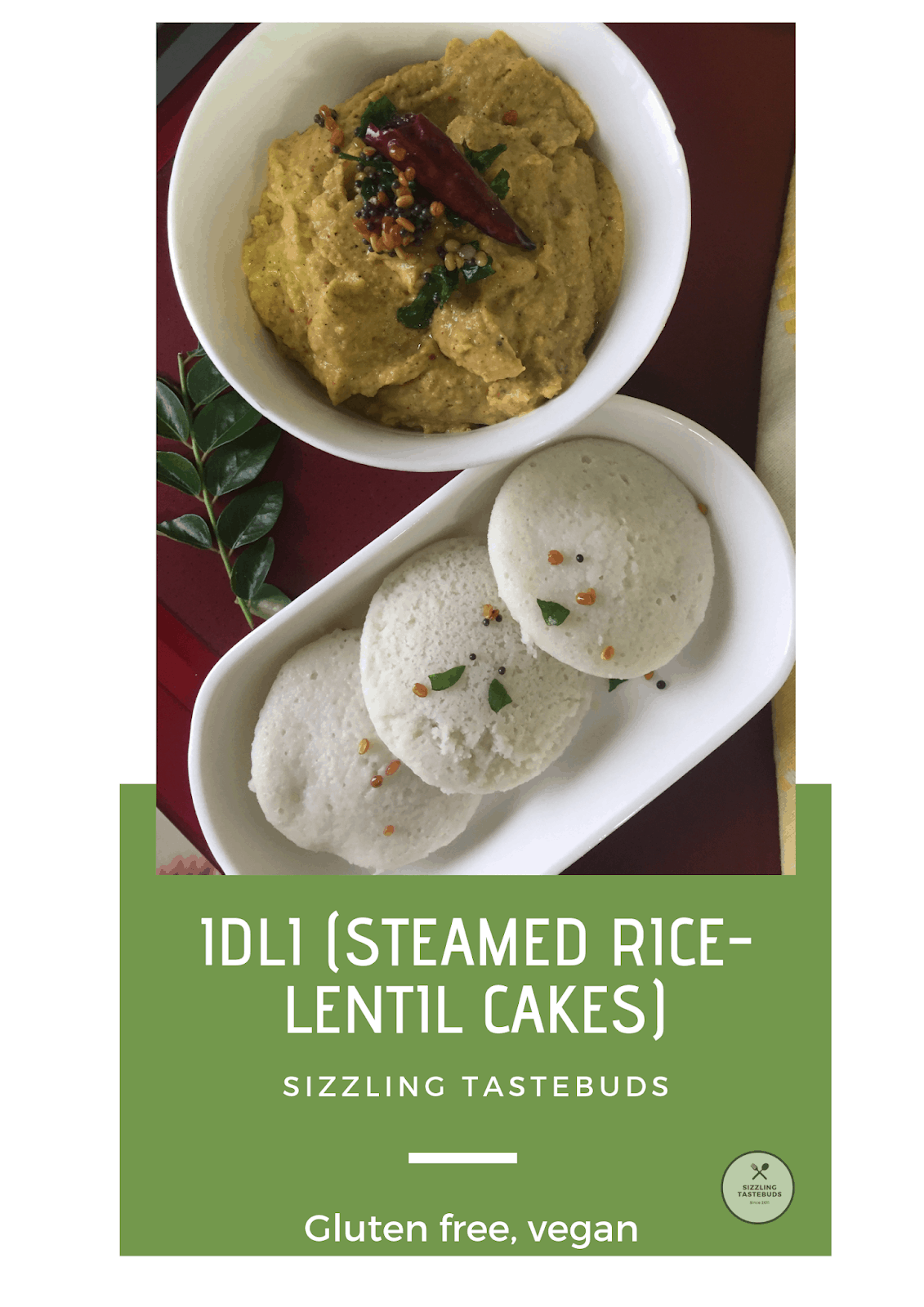 Pin
Ingredients (Will yield about ½ kg of batter and make 18-20 medium sized idlis)
Urad dal (ulutham paruppu / split black gram) – 1 cup
Idli Rice (I used the Ponni brand) – 3 cups
Methi (fenugreek seeds) – 1 tsp
Salt and asafoetida – to taste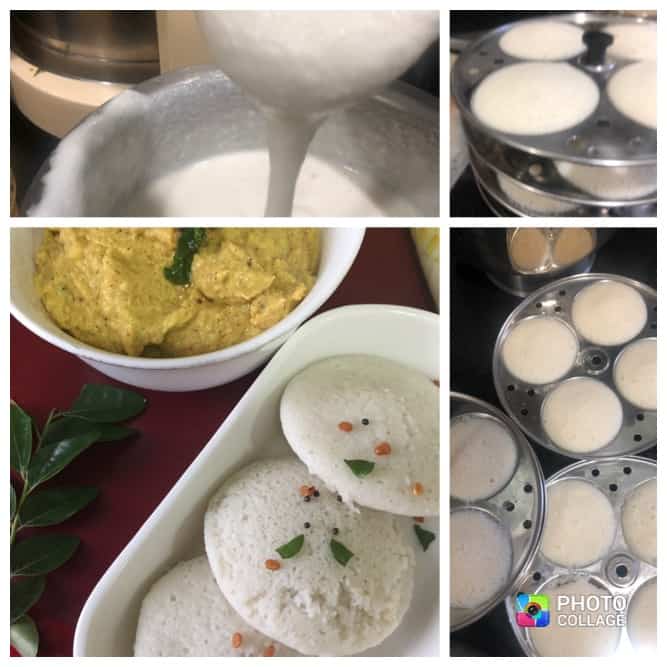 Pin


Method
1) Wash rice and dal and soak in room temperature water for 2 – 3 hours along with methi seeds
2)  Grind the dal (lentils) into a smooth paste. Grind the rice with the methi seeds also and mix the two batters and add salt.
3) Leave it into a closed container and allow it to ferment overnight / or for 10- 12 hours.
4) When the batter ferments, pour into greased idli moulds and steam for 7 – 9 mins.
5) Demould when done.
6) Serve hot with chutney or sambhar or molagapudi (or a combo too!)




Tips:
1)  With leftover idlis, Idli Uppuma is a great option.
2)  To help fermentation in the extreme winter, heat your OTG and switch off after heating for 5 – 10 mins. Place the closed container in the warm OTG (take care that the batter does not get cooked)
3)   I have given the proportion of Lentils and Rice if you are grinding using mixer grinder. If you are using the stone grinder, the proportion may vary as high 1 Urad : 6 rice like my MIL does.


This is an updated post for #Foodies_RedoingOldPost_7 series where we rehash and / or update old posts with edited pics / new pics or new text.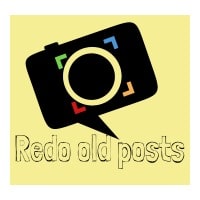 Pin