Makki di Rotti and Sarson
Da Saag must be a reason why they say moms know best – a great balance of
fibre and vitamins and made from the freshest ingredients makes this a hallmark
of Punjabi cuisine. Lets see how to make Makki di Roti (cornmeal flatbread
today). Combined with Sarson Da saag and fresh white butter with some radish
slivers, this is a favourite amongst Punjabi food lovers.
I adapted the recipe
from here, and we
loved it. I made Palak Paneer also once with this flat bread and we loved that
combo too. Leftovers keep well for a day or two under refrigeration, and I have
known some Punjabi friends who dip warmed up leftover rotis in a cup of tea for
their breakfast tooJ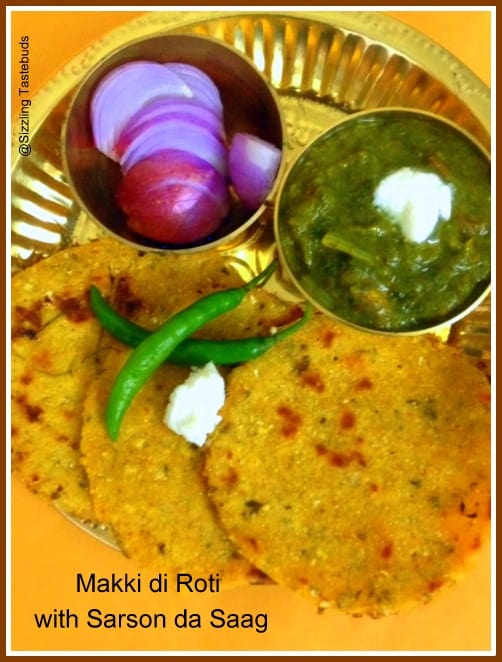 PinPin

Prep time : 15 mins,
cook time : 15 mins, Makes : 6-7 medium sized rotis

Indian Flatbread with
Maize flour

You
would need:
Makki ka atta / coarsely
ground Maize flour – 1.5 cups
Finely chopped fresh methi
leaves / fenugreek – 2 TBSP (opt. but recommended)
Salt – ½ tsp
Warm water – to make
the dough
Optional addons :
roasted sesame seeds, Cumin powder (1/2 tsp), Turmeric- ½ tsp
To shallow fry the
roti – Ghee / oil.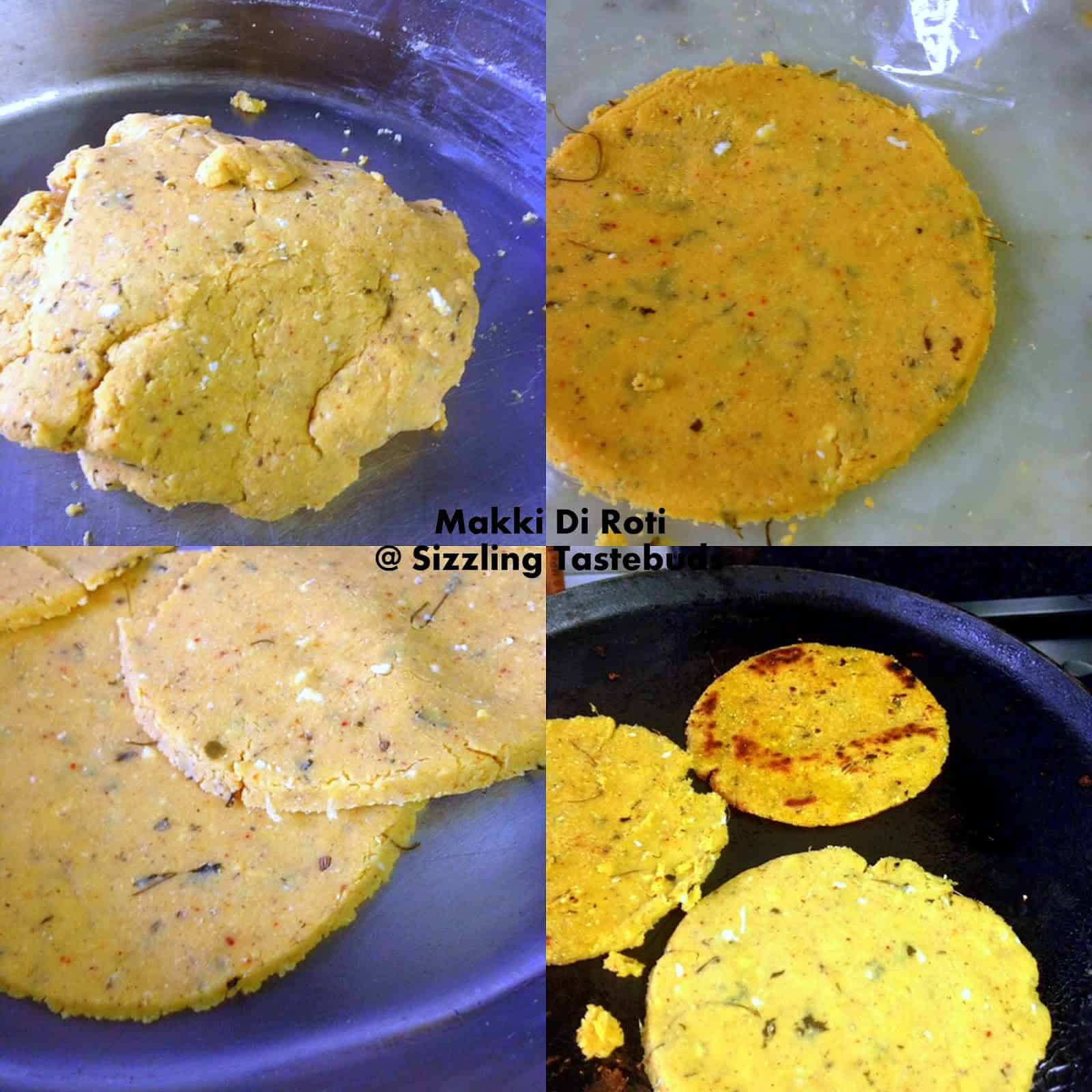 Pin




Method:
In a large flat
plate, sieve the flour in, add the salt, seasonings, 1 tsp of oil and the
chopped methi leaves. Mix well. Add warm water little by little to make a
slightly stiff dough. Cover and keep for 8-10 mins.
Pinch out small
portions and roll into discs. Cook on a hot tava with Ghee or oil on both sides
till done.
Serve immediately with Sarson Da Saag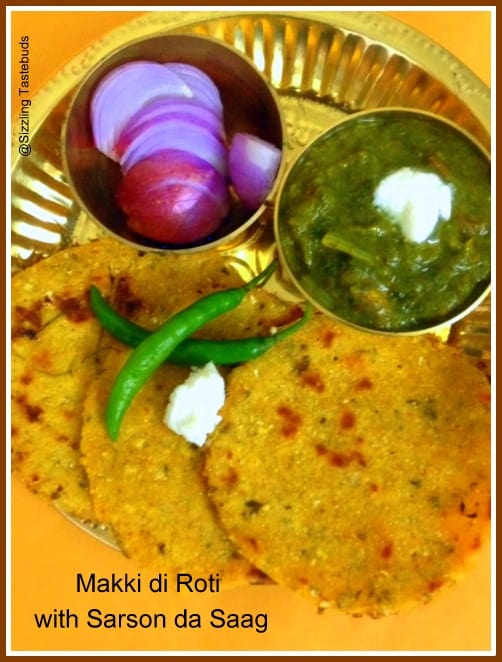 PinPin