It was a hiatus which was overwhelmingly frightening. So much so I thought I would even forget how to open a blogger interface. Fortunately, old habits die hard. And boy, am I glad to have logged in a decent number of posts for my brain to remember how to post a yummy fingerlicking Garlic Rasam – an accompaniment that's a favourite with kiddo,more so to most of my family especially during the rainy season.
Mumbai of late, seems to have picked out the last few days to rain cats and dogs, and while we were quite upset with our weekend plans gone awry, I was pleased as punch as it meant I could get enough respite from running personal errands. And to make this yummy rasam. A very popular accompaniment to steamed rice, I am sure every South Indian household has its own version. I like it light and flavourful, with just the right balance of spice and heat coming from the garlic yet easy to make. Therefore, I make it with the extract of Toor Dal, pressure cooked with a little more than water than required. Lets get on to this recipe. Serve this with steamed rice, roasted papads and Tilwale Aloo for a wholesome meal treat.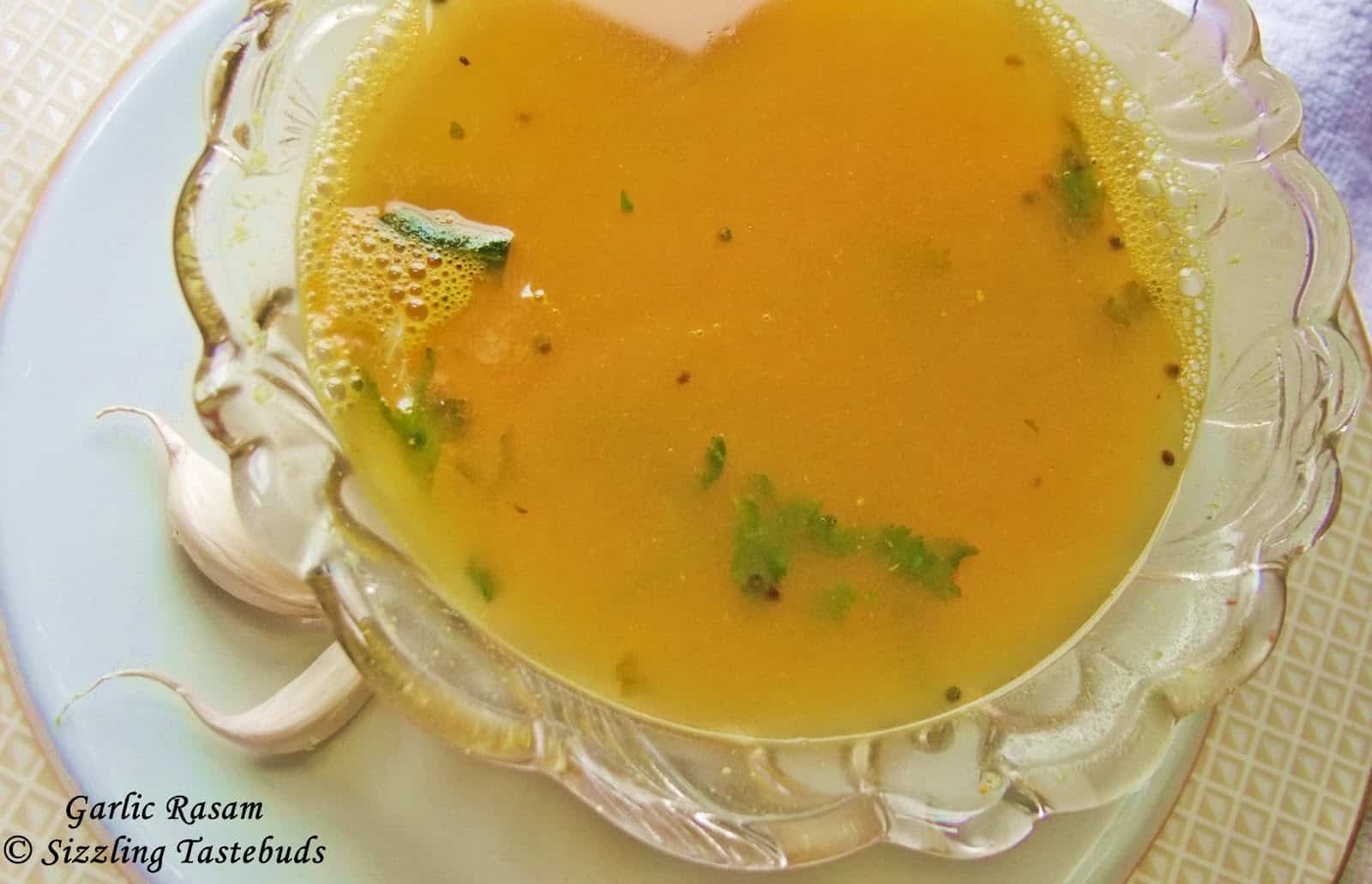 Pin

————————————————————————-

Prep time – 10 mins

Cooking time – 10 mins

Serves – 3

Difficulty level – Easy

Serving Suggestions : White or brown steamed rice + papads + Dry curry

————————————————————————-

Ingredients:
Toor Dal – 1/2 cup

Hot water – 2 cups

Garlic pods – 6 to 8 pods

Turmeric – a pinch

Salt – to taste

Tempering : Ghee (1 tsp), mustard seeds, Asafoetida (a pinch), curry leaves
Method:
1) Soak the Toor Dal in hot water for 10 mins. Pressure cook with the same water and turmeric for 4 – 5 whistles.
2) Once done, whisk till the mashed up dal till the consistency is as watery or thick as you prefer for a Rasam
3) In a kadai (or deep pan), simmer the dal along with salt for 5 mins.
4) In another small tempering ladle, heat ghee. Saute the garlic pods till they are fried.Then splutter mustard seeds, curry leaves, asafoetida.
5) Add this tempering to the simmering rasam and turn off stove immediately. Ensure you transfer the rasam to a closed container so the spice seeps in till use.
6) Serve with Rice and papads and any dry curry.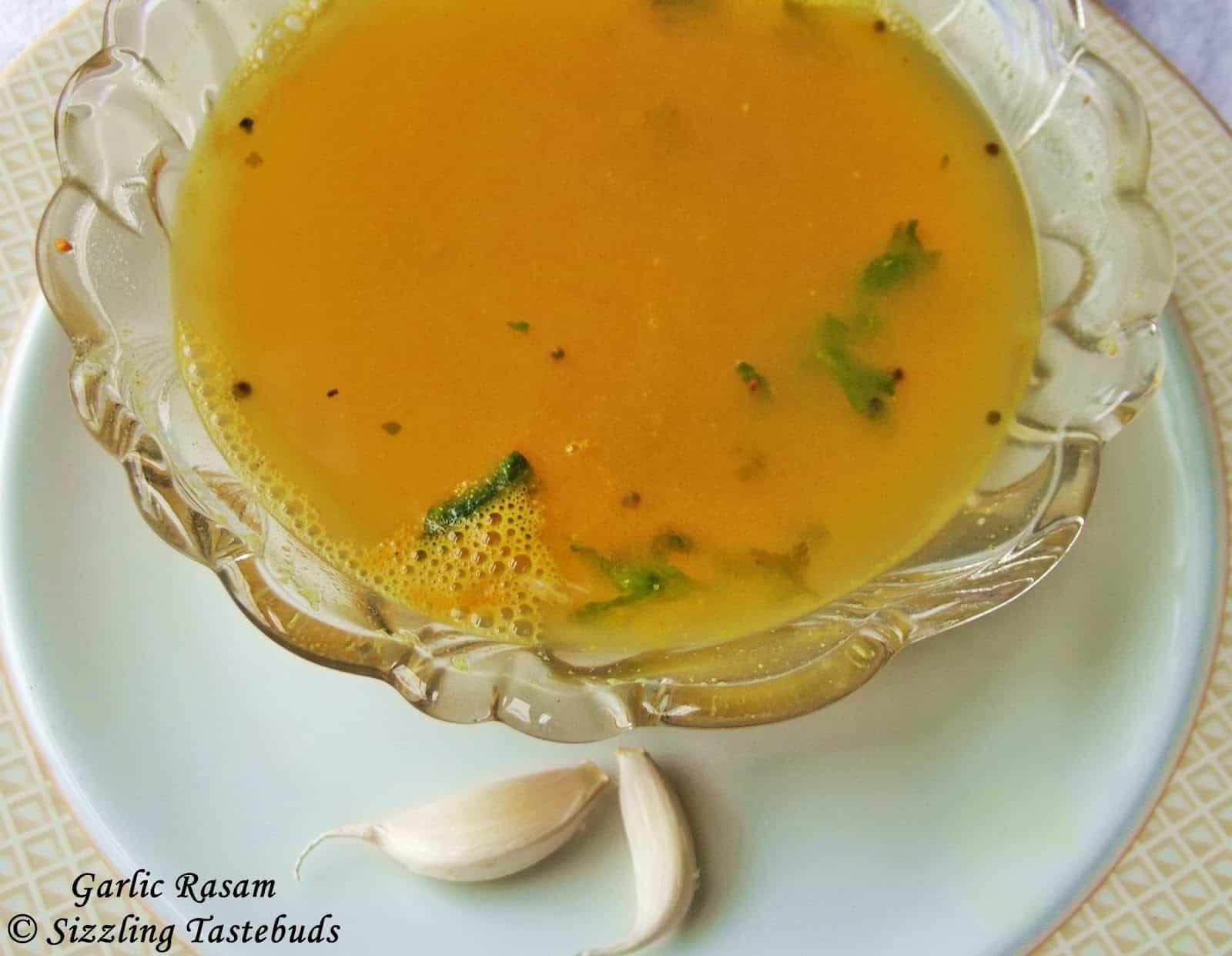 Pin

Linking to:

Radhika's Lets Cook – Lentils

Anu's South Indian Cooking – SIC # 1

Sayantani's JCO-celebrate; Monsoon of India