Ah
! We are in the land of fashion and love is in the air… France – that land of
the Eiffel Tower, and French Cuisine ! When I started looking for French
Vegetarian recipes, macaroons, casseroles, ratatouille, Quiches, Tagines and so
many other hundreds of recipes were beckoning. Unlike other countries where
vegetarian recipes are rare, here we are spoilt for choice. Perhaps for health
reason, and convenience of time and effort, I chose to make a simple dessert
with fruits – Fruity Parfait.
We all have our geography right about France – perhaps the most written about
city in the world. So a few quick facts on French Cuisine before we get to the
dish today :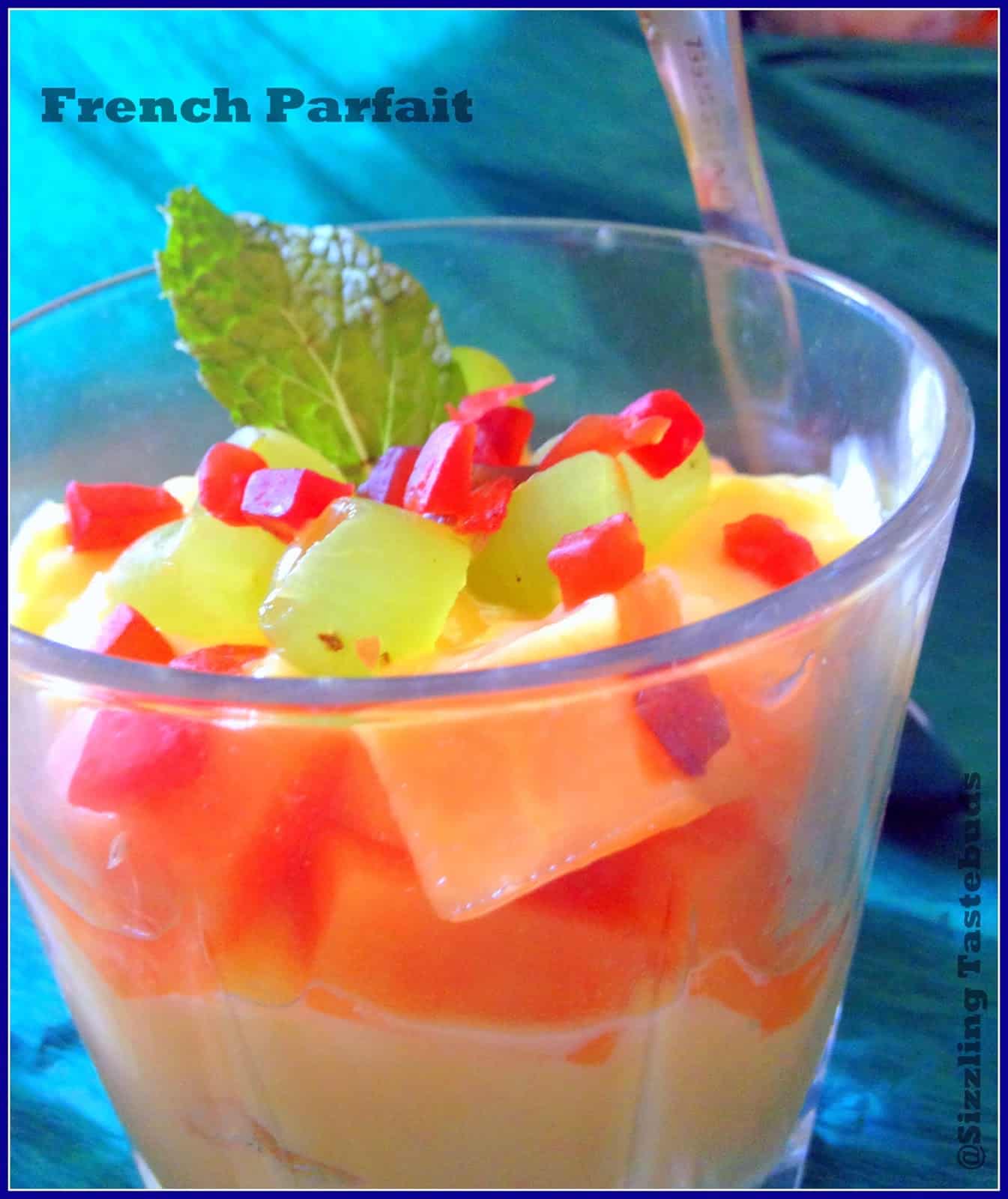 Pin
France, a country famous for its agriculture and
independently minded peasants, was long a creative powerbase for delicious
recipes, that are both healthy and refined.
French cuisine was codified in the 20th century by

Auguste Escoffier

to become the modern

haute cuisine

; Escoffier, however, left out much of the regional culinary
character to be found in the

regions of France

.
Knowledge of French cooking has contributed significantly to
Western cuisines and its criteria are used widely in Western cookery school
boards and

culinary education

In November 2010, French gastronomy was added by the

UNESCO

to
its lists of the world's

"intangible cultural heritage"

There are many dishes that are considered part of
French national cuisine today.A meal often consists of three courses, hors
d'œuvre or entrée (introductory course, sometimes
soup), plat principal (main course), fromage (cheese
course) and/or dessert, sometimes with a salad offered before the
cheese or dessert.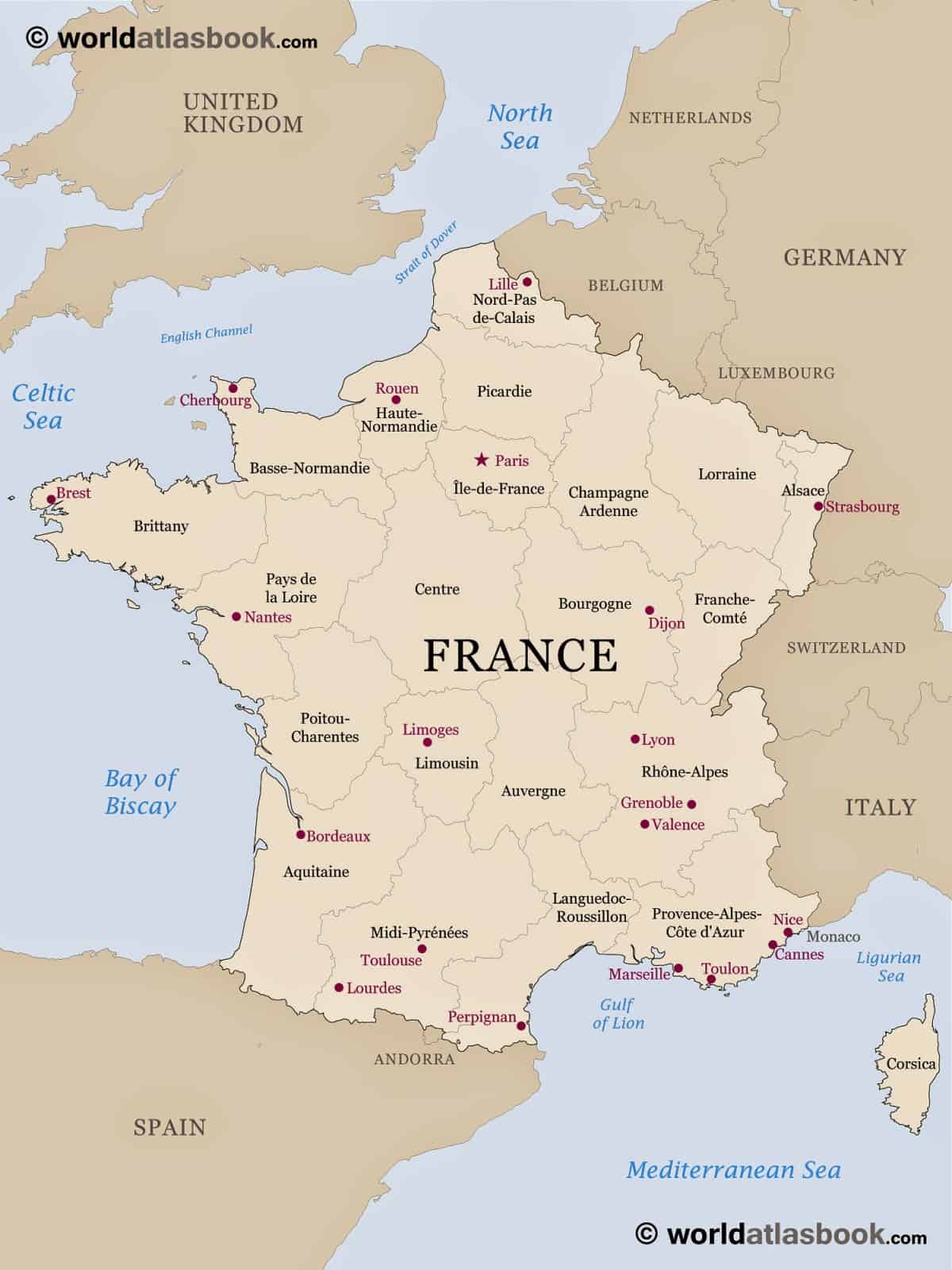 Pin

Pin
Parfait
in French means perfect, and what could be more perfect than being healthy,
calcium rich & an energy booster too. Parfaits are arranged as a mixture of
fruits, granola / muesli and yoghurt.
To
make it a little more interesting, I used hung curd and the texture was super
smooth. Although I dont advocate mixing curds with fruits, having this once in
a while is indeed satisfying. The crunch from the cornflakes added to the
texture of the dish, which by itself was very colourful and appealing. Go wild
with whatever you have with you and discover newer combos from your fruit
platter.. my kiddo loved devouring this, and announced Tres Bien (just
wonderful) :-))
***************************
Country –
France
Dish– Fruity Parfait
Recipe
type – Dessert
Difficulty
level – easy
Prep
–10 mins (+ standing time to make hung curd)
Cook time : Nil | Serves : 2
***************************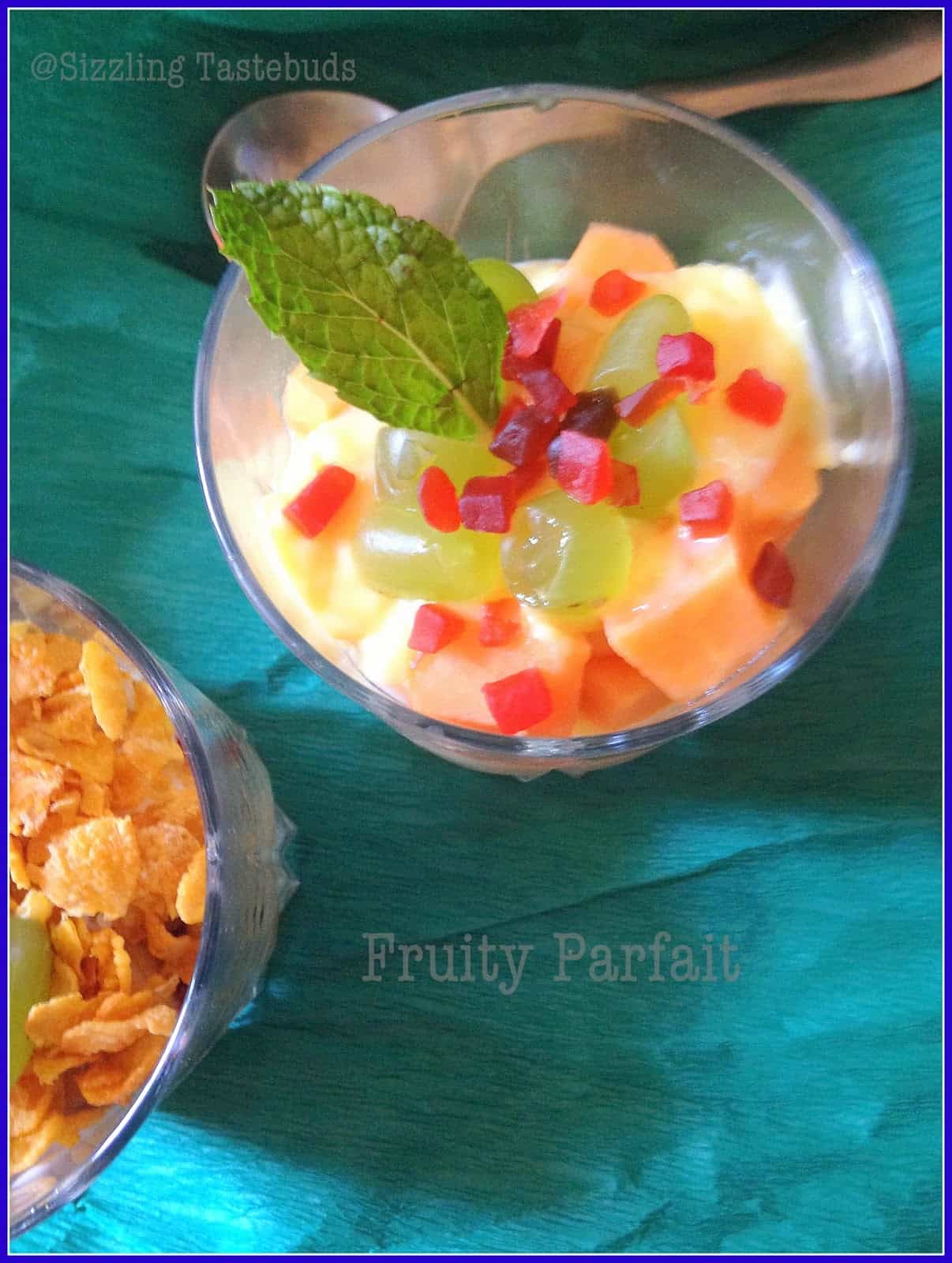 Pin
Ingredients:
Ingredients:
Mixed fruit – 1/2 cup (I used apples,winter melon,oranges,cherries
and banana)
Hung Curd – 1/4 cup
Mixed fruit jam – 2 TBSP – slightly melted with 1/2 tsp of hot
water
Cornflakes – 1 or 2 tsp – slightly crushed
Honey – 1/2 TBSP
Garnish – Glazed cherries and Mint
Method:
To make hung curd, tie 1 cup fat free yoghurt in a muslin cloth
and leave overnight or for 8 hours till all the water drains (tip : you can
collect the drained water to knead into chapatis or parathas)
To assemble:
Chill the serving glass before assembling the dish
Make a layer of the hung curd (you can alternatively use thick
flavoured yoghurt too)
Top it with the melted jam
Arrange the chopped fruits on this jam layer
Drizzle honey on the fruit
Top with crushed cornflakes and top with cherries and mint.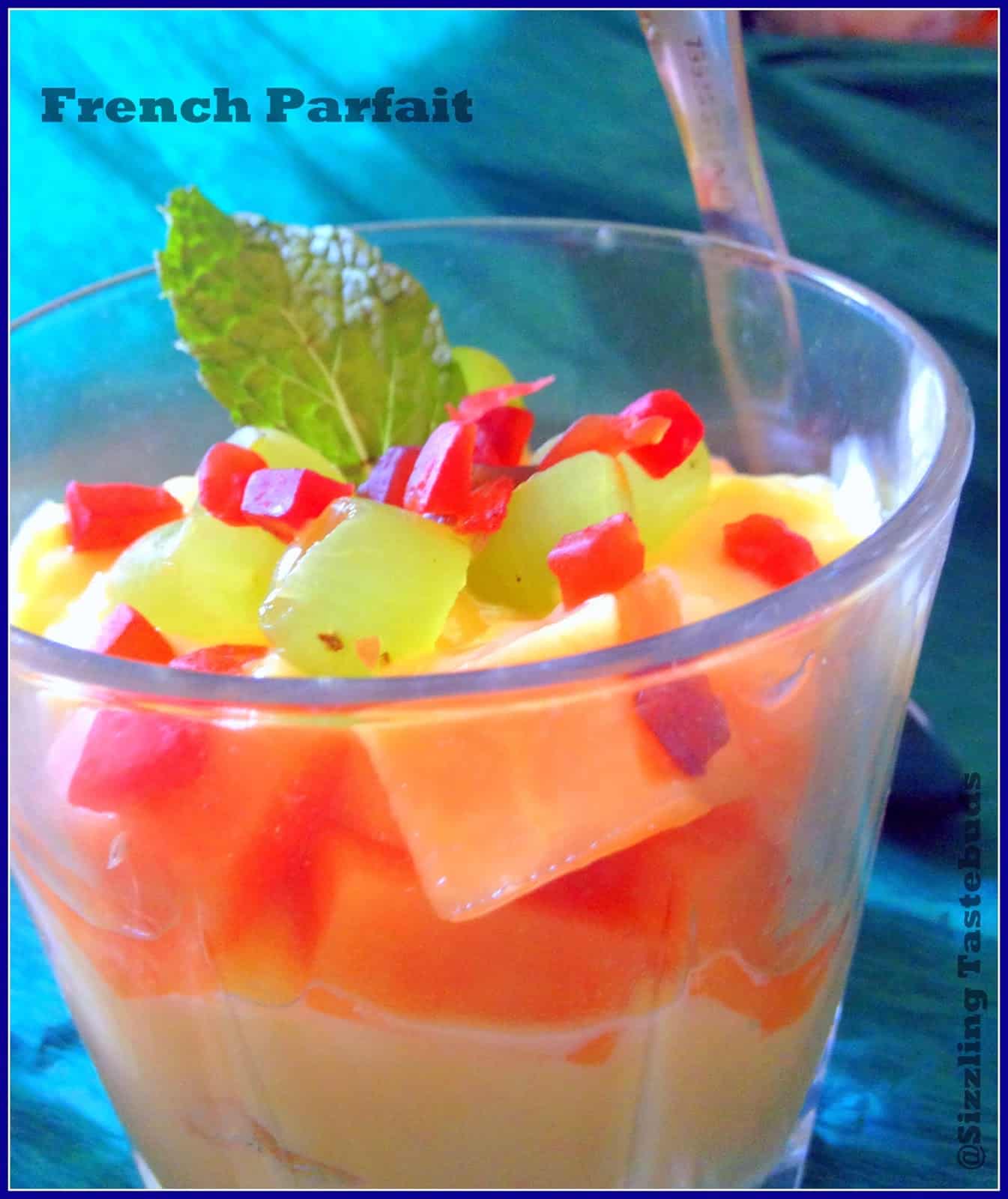 Pin
See what else theMarathonersare cooking today