Every happy event in life becomes
happier if it ends on a sweet note. And this baking journey all of April, there
have been 26 baking posts by the participating members of Baking BM. For me ,
it's a personal milestone of having posted 26 baked treats in a row – thank you
Valli and the entire Blogging Marathon for a wonderful run this Marathon. It
was amazing to see some wonderful bakes which were awe-inspiring. Hope to clear
out those bookmarks pretty soonJ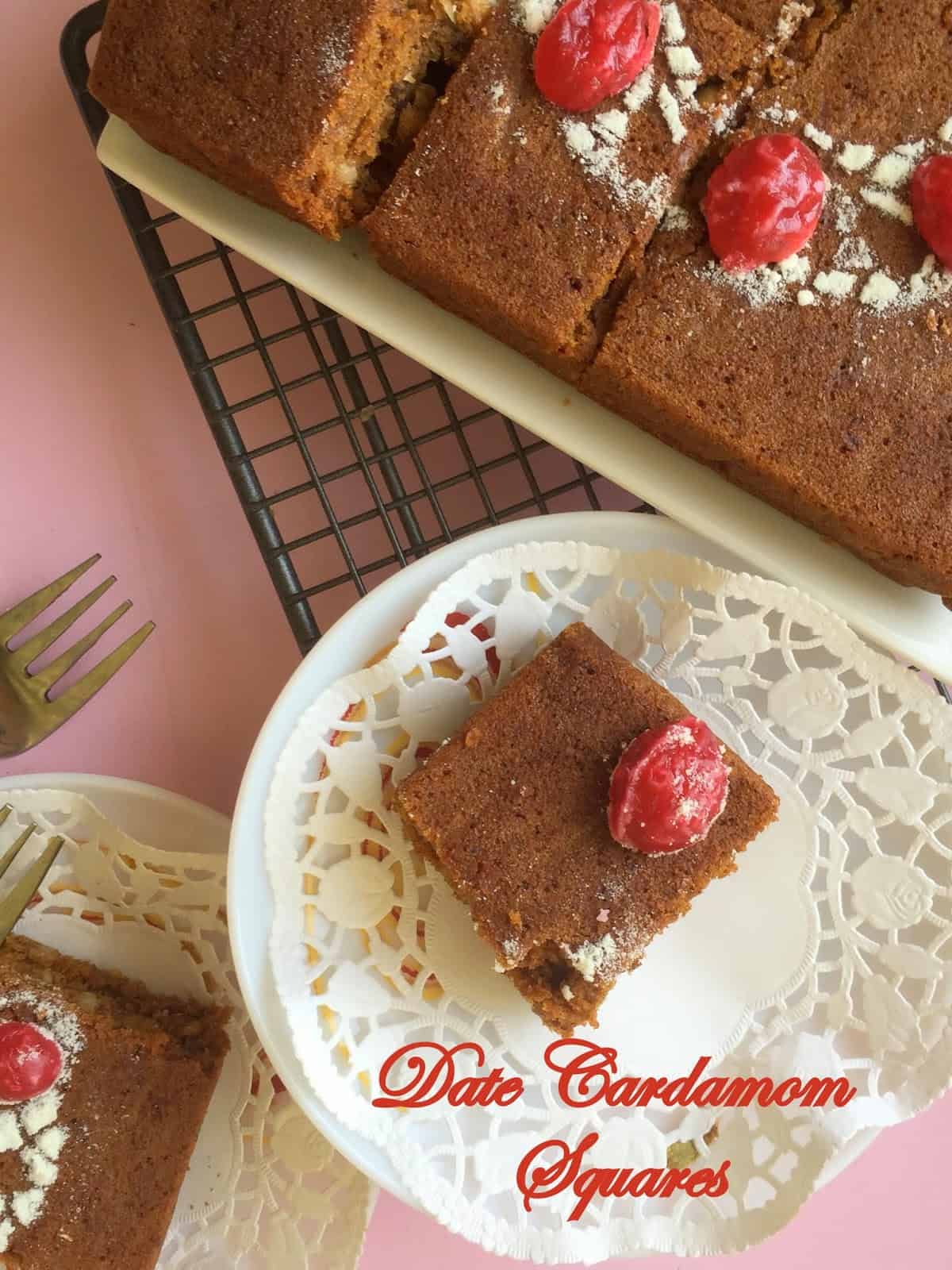 Pin

From Orange
Almond Meal Cake on day 1 to these Eggless Butterless Dates – Cardamom
squares today (day 26), its been a sweet journey of learning and sharing. I
made it for no other special occasion than to end the baking marathon and
here's raising a toast to all the BMers.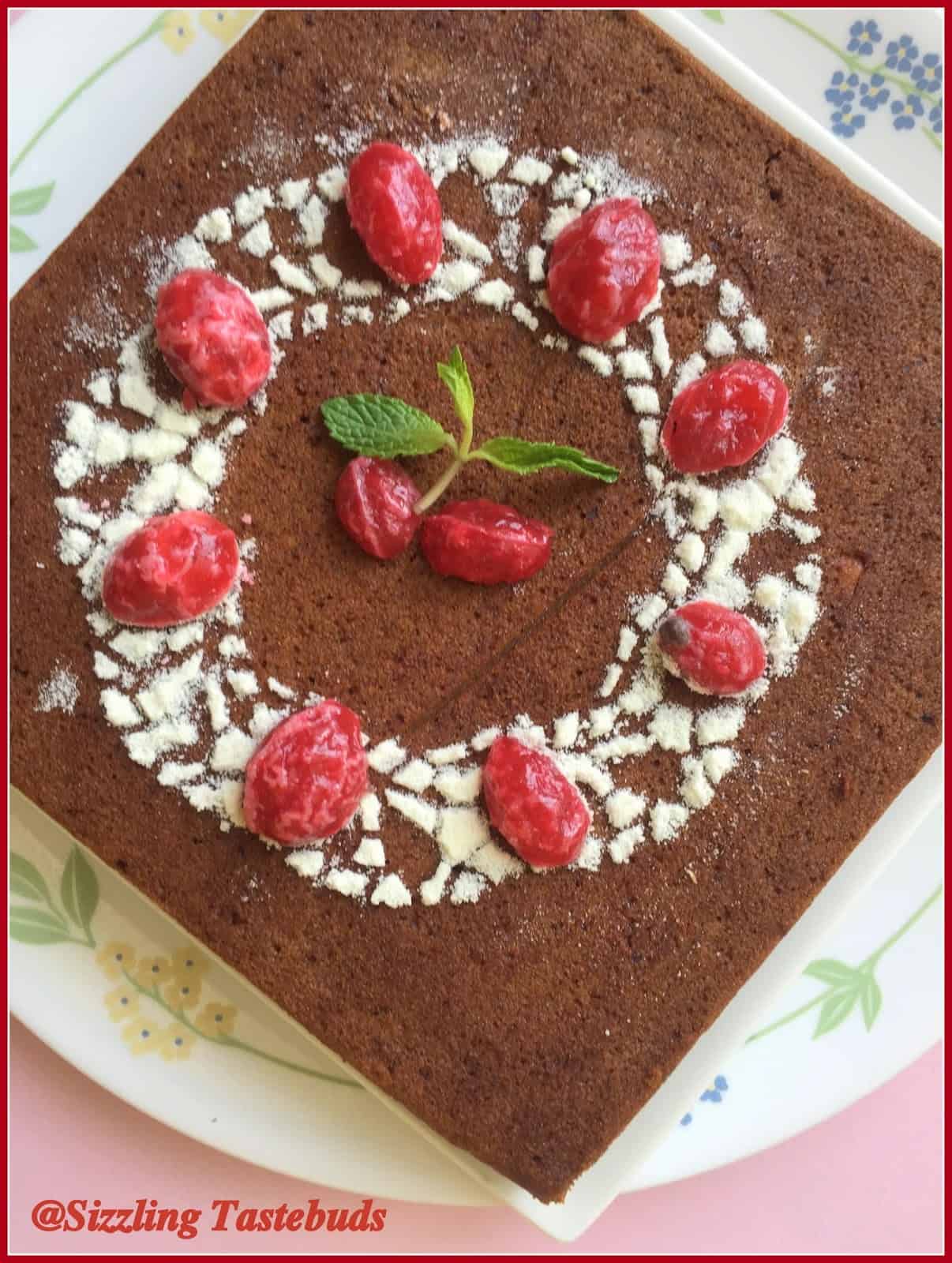 Pin
Baking Marathon Day 26 : Dates
Cardamom squares (Eggless & Butterless)
Recipe type : Cakes / Tea Cakes
Course: Dessert / Tea cake 
Prep time: 10 mins | Bake time : 22-25
mins
Recipe Inspiration : DIvya's recipe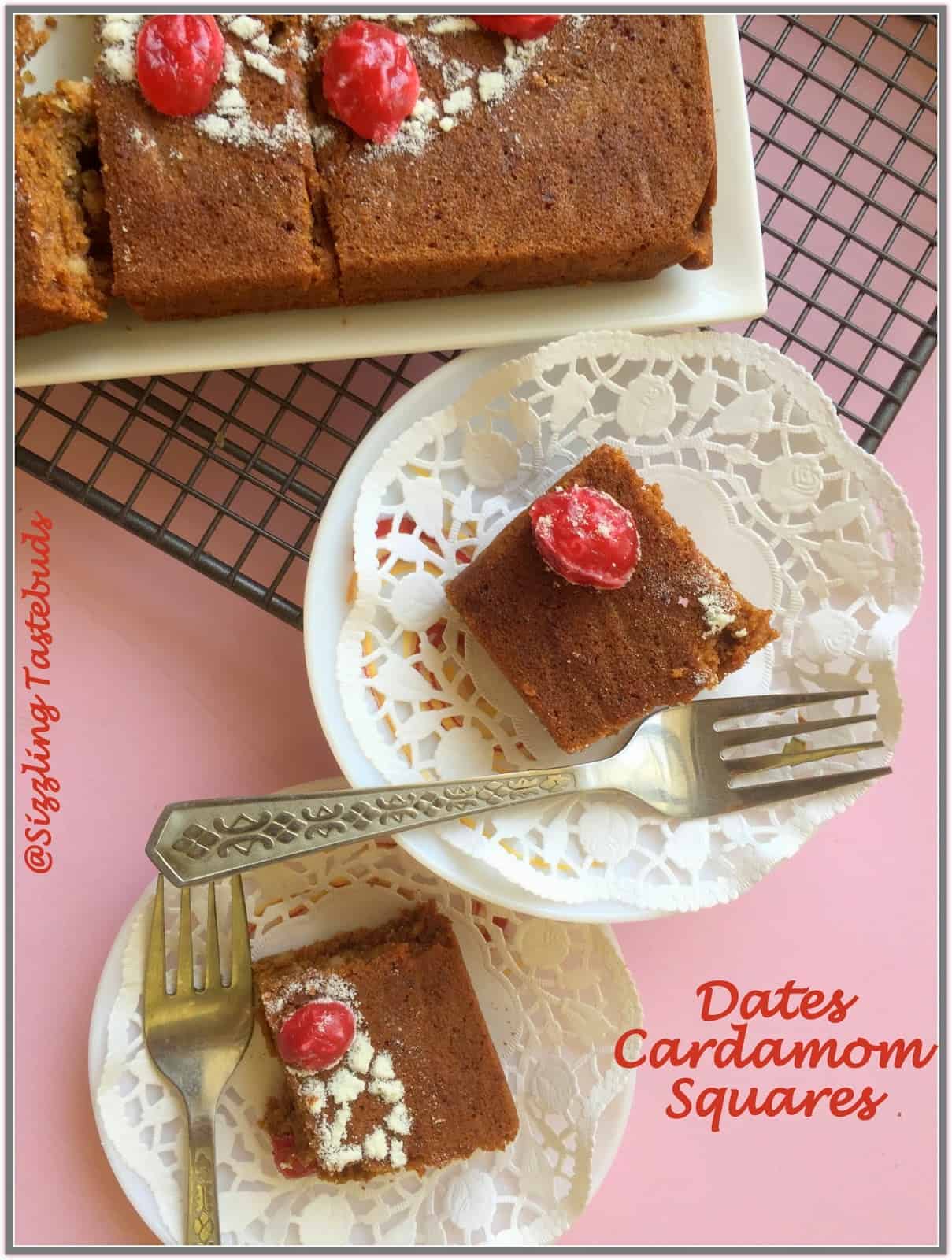 Pin
Ingredients:
All Purpose flour – ½ cup
Wholewheat flour – ½ cup
Cardamom powder – ½ tsp
Salt – a pinch (about 1/8 tsp)
Baking powder – 1.25 tsp
Cashewnuts – 2 TBSP (chopped
coarsely)
Black dates – pitted – about 25
pieces (you could use normal dates too)
Milk – 80 ml
Custard powder – 2.5 tsp
Brown Sugar – 2/3 cup (powdered)
Oil – 1/2 cup
Water – 150 ml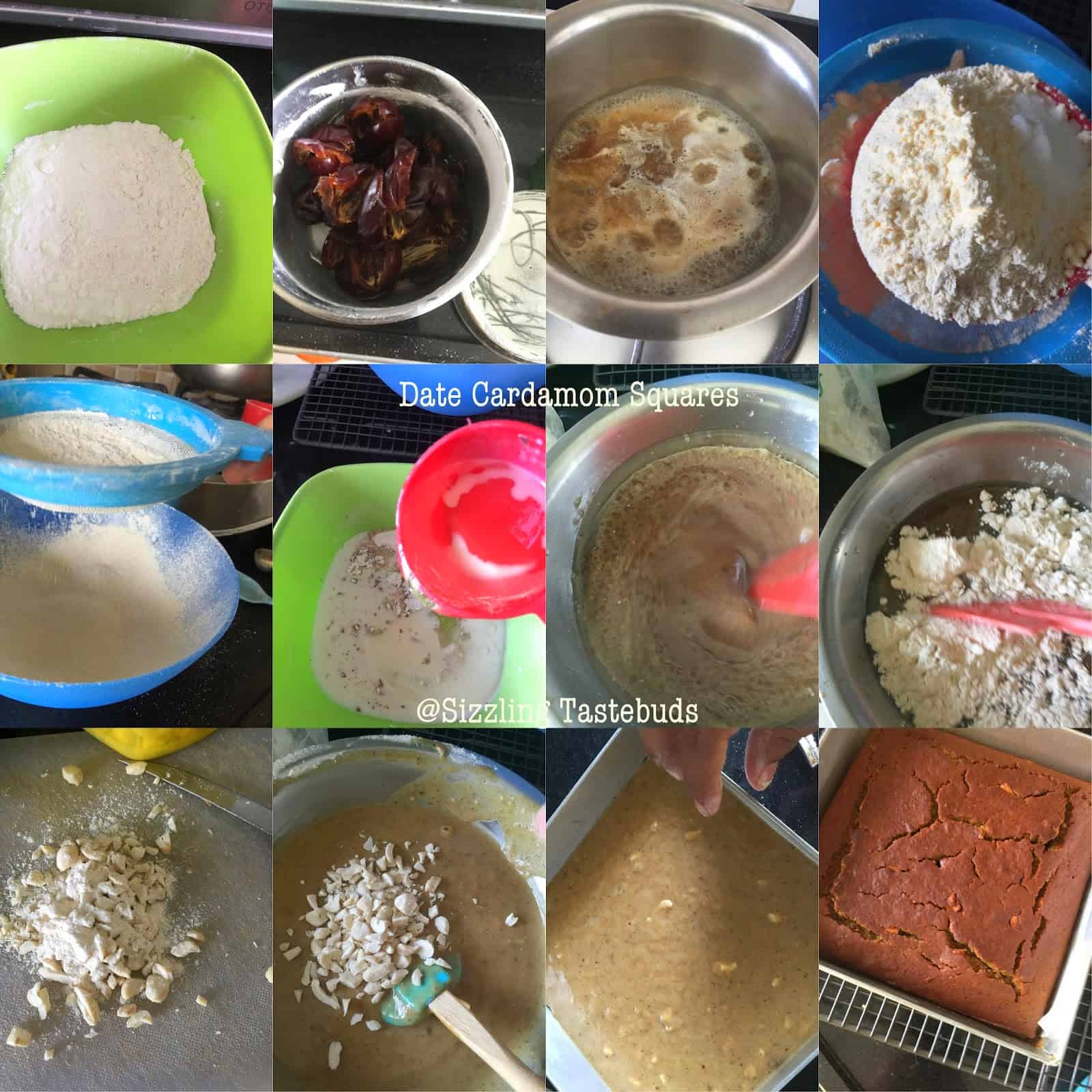 Pin
Method:
Sieve the flours with salt &
custard powder. Pit the dates and grind them with, add 150 ml to these dates ,
whisk well & heat this mixture till it becomes gooey, take it off the fire
and add in baking powder and cardamom powder. It would froth quite a bit so
take care. Let this mixture cool down.
Into the flour mixture, add cut
nuts .. In a separate bowl, mix sugar, oil and milk well. Add this to the flour
mixture, along with the cooled date puree.
Fold gently till you get a
thickish cake like batter without any dry flour between the folds. Pour into a
greased and lined pan, bake on a preheated oven for 25-30 mins (mine was done
exactly 27 mins) and a tooth pick comes clean.
Cool on a wire rack, unmould , cut
and serve. You may also frost if you wish. I just added a stencil cut icing
sugar topping and glazed cherries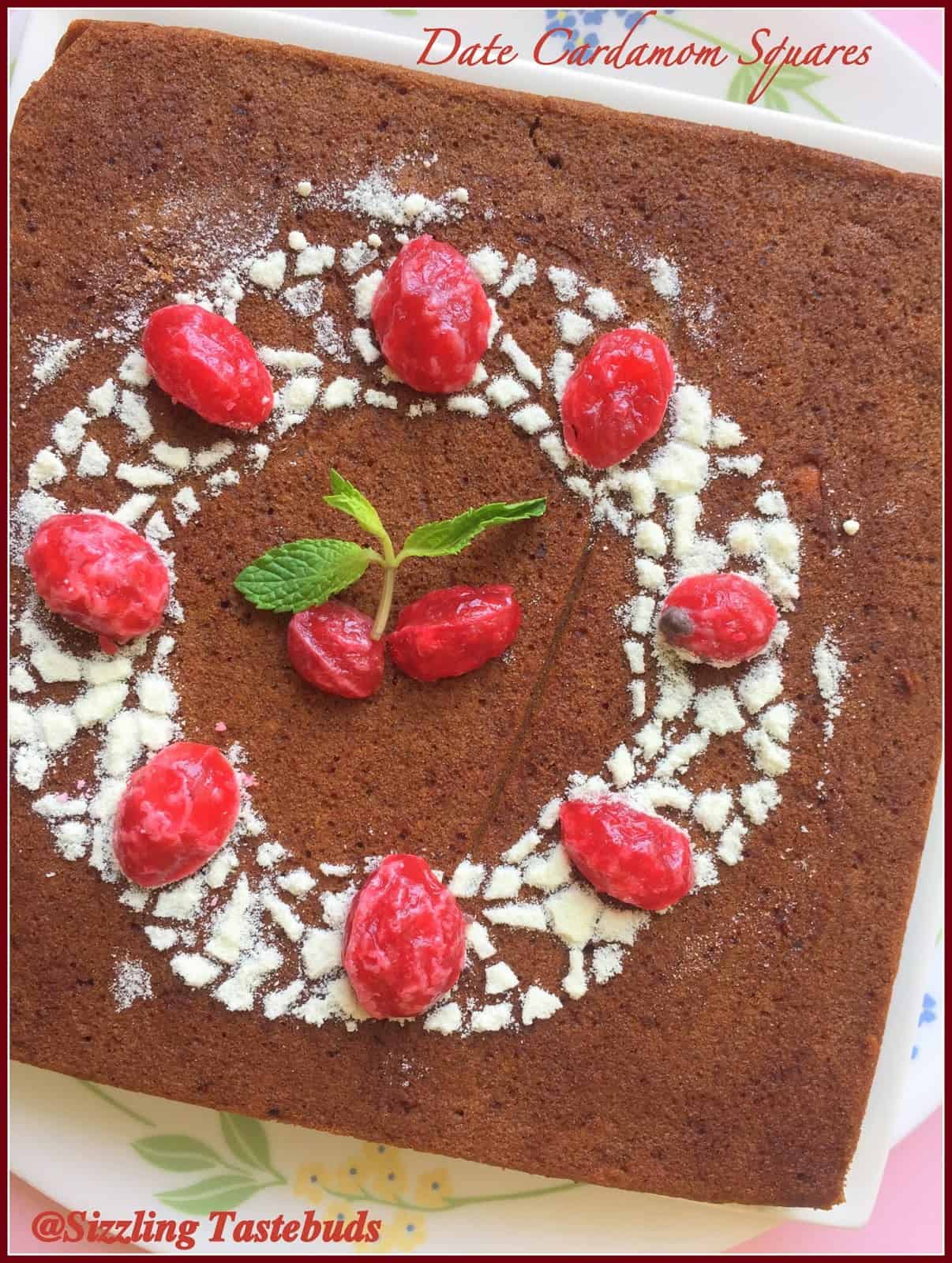 Pin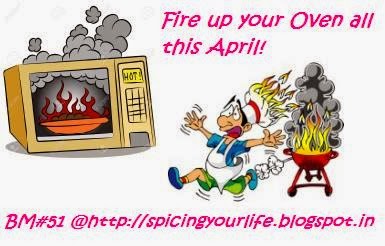 Pin
Check out the Blogging Marathon page for the other Blogging Marathoners doing BM# 51