I suddenly found myself with lots and lots of cauliflower with both me and the husband both lugging back this versatile vegetable. When we had exhausted parathas, curry etc, I was looking at few offbeat ideas and this curried cauliflower soup from Food 52 (the theme this week for Blogging Marathon) appealed to me a lot.
I made my little variation of adding pureed lentil broth and that gave it a buttery smooth yet light finish. Serve it with chunks of curried Cauliflower (which I totally forgot) and some toasted breads and you have a healthy dinner option !
Lets head to the recipe while this makes it way to Blogging Marathon 57 this week. We had a deadly BM56 with mega events through the month. Here's the recap.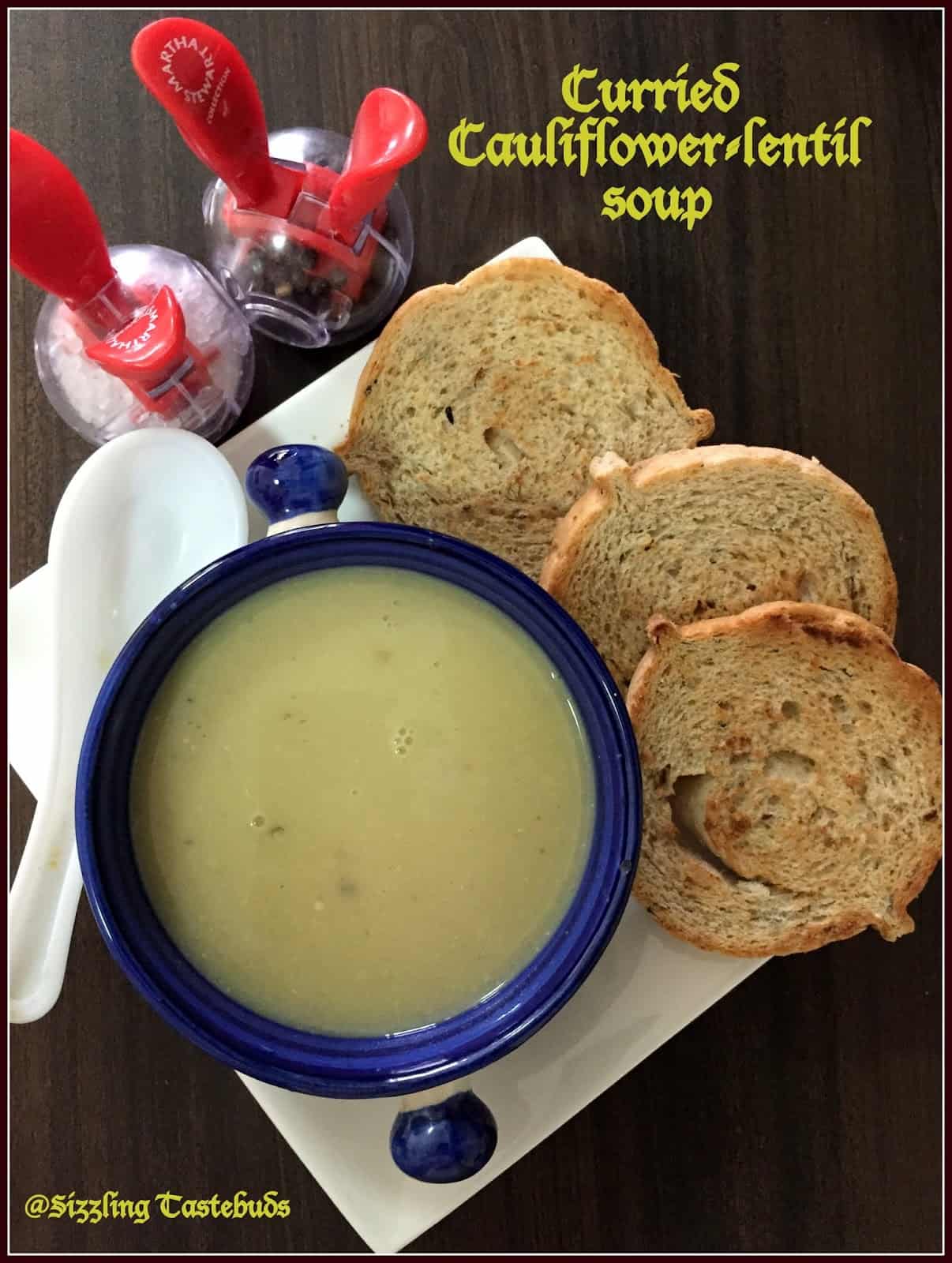 Pin

Prep time : 15 mins | Cook time : 15 mins | Serves : 4 generously

Course : Appetiser / Entree, can be veganised 🙂

You would need:
Cauliflower – large head (about 450 gms)
Moong lentils (split green gram) – 1/4 cup
Oil – 2 TBSP
Onions – 1 large
turmeric – a dash
Cumin powder – 1/2 tsp
Dried coriander seeds – 1/2 tsp
Paprika – 1/2 tsp (I used red chilli powder)
Salt and pepper – to taste
Vegetable stock – 2 cups
Milk – 1 cup (you can use almond milk for a vegan version)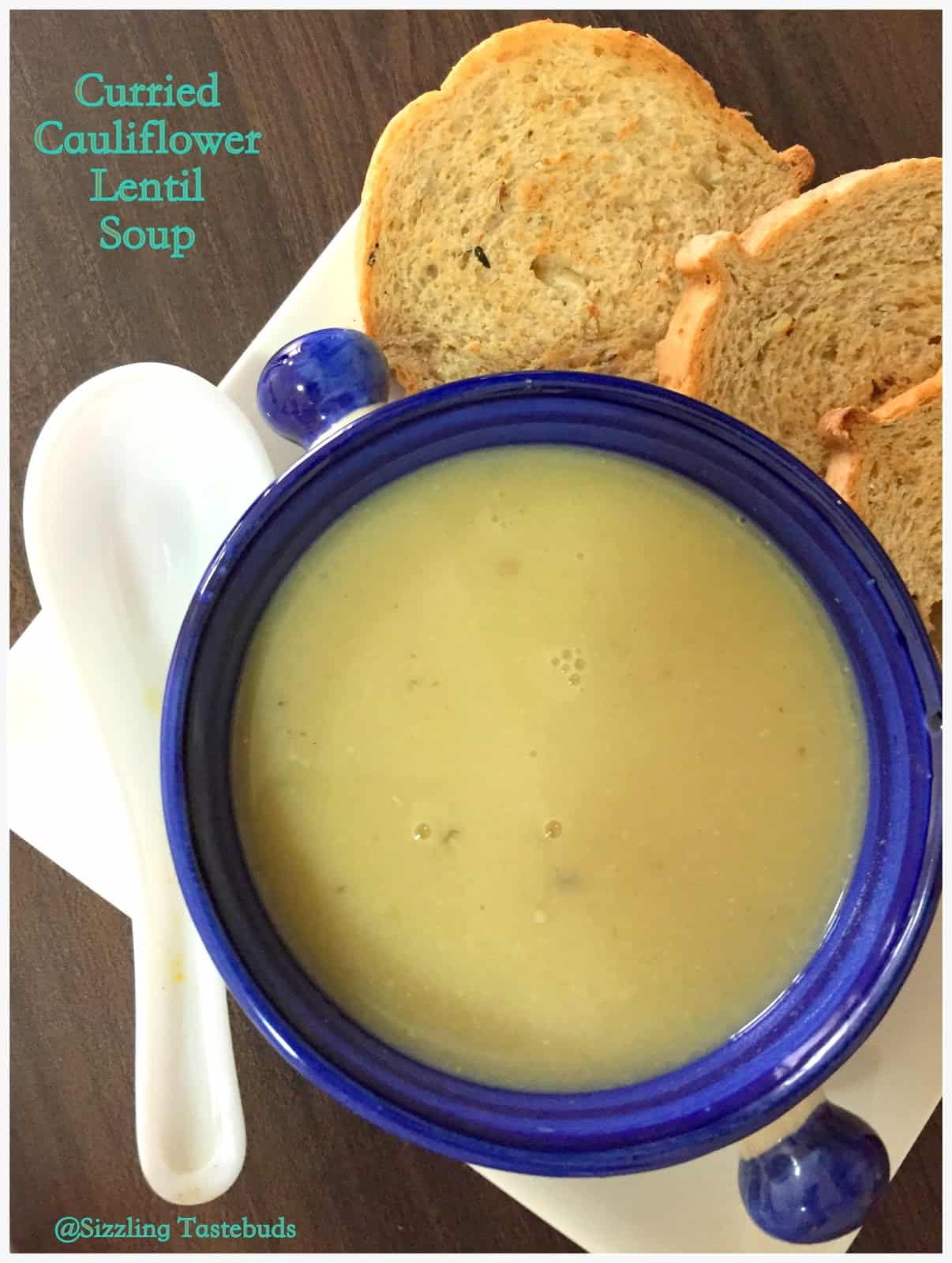 Pin

Method:
In a pan, heat half the oil. Saute the cauliflower, add salt and crushed coriander seeds, cumin powder, paprika and saute well. Sprinkle water and let it cook al dente. (in the original recipe, the florets were tossed with salt,oil and pepper and baked for 25 – 30 mins at 220 C/ 450 F till crispy).
Meanhwile, pressure cook soaked lentils for 2 whistles (or till tender but not mushy). Retain the lentils with the cooked water. Puree the cauliflower with half of the vegetable stock leaving a few crisp florets for garnish.
In a pan, add rest of the oil. Saute onions, add cauliflower puree, spices (if needed), rest of the vegetable stock, cooked lentils and simmer well for 10-12 mins.
Finish with milk and add salt and pepper to taste. Let it stand for 5 mins before serving. Top with croutons or curried cauliflower.
Linking this to Archana's Soups and Salads Kids Delight event , created by Srivalli.