This week at Blogging Marathon
we are headed for some diabetic friendly / healthy eats. First of this is a
salad. Basically a no-brainer recipe, this can be made ahead and served as part
of a potluck or even had thrice / four times a week. We have it at least twice
every week. 
One neednt be a diabetic to
indulge in healthy food, right ? 🙂
Basically for diabetics, the diet needs to be rich
in  soluble fibre and fats – sugar – carb combo to a minimum. Proteins can
be indulged in twice a week. Millets are
most welcome to be included in place of rice or wheat. Some other diabetic
recipes include….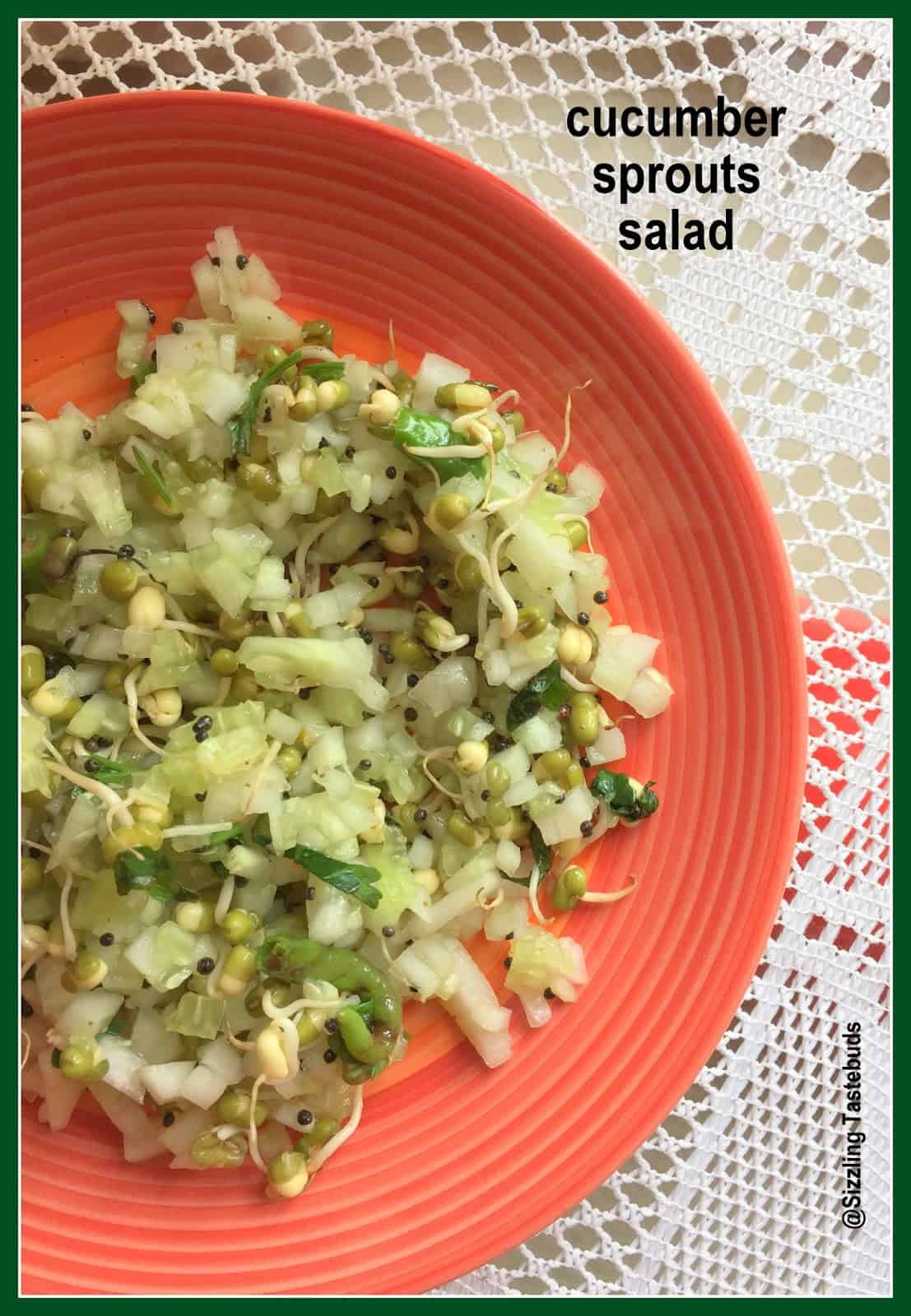 Pin

Sweet
potato and Chickpea Vegan Salad

Baked
Wholewheat Tortilla Chips

Samba
Wheat (bulgur wheat) Idli

and many more…. 

So lets check out the recipe…

Prep time : 10 mins, zero cook , Serves : 2

Ingredients:
Cucumber – 1 medium (I used English cucumbers)
Green Moong sprouts – 1/2
cup (you can use any sprouts)
Salt and pepper – to taste
Coconut grated – 1/2 TBSP
(optional)
Lemon juice – 1/2 tsp 
Tempering (Optional) : Oil
1/2 tsp, green chillies 2, 1/2 tsp mustard seeds, Coriander leaves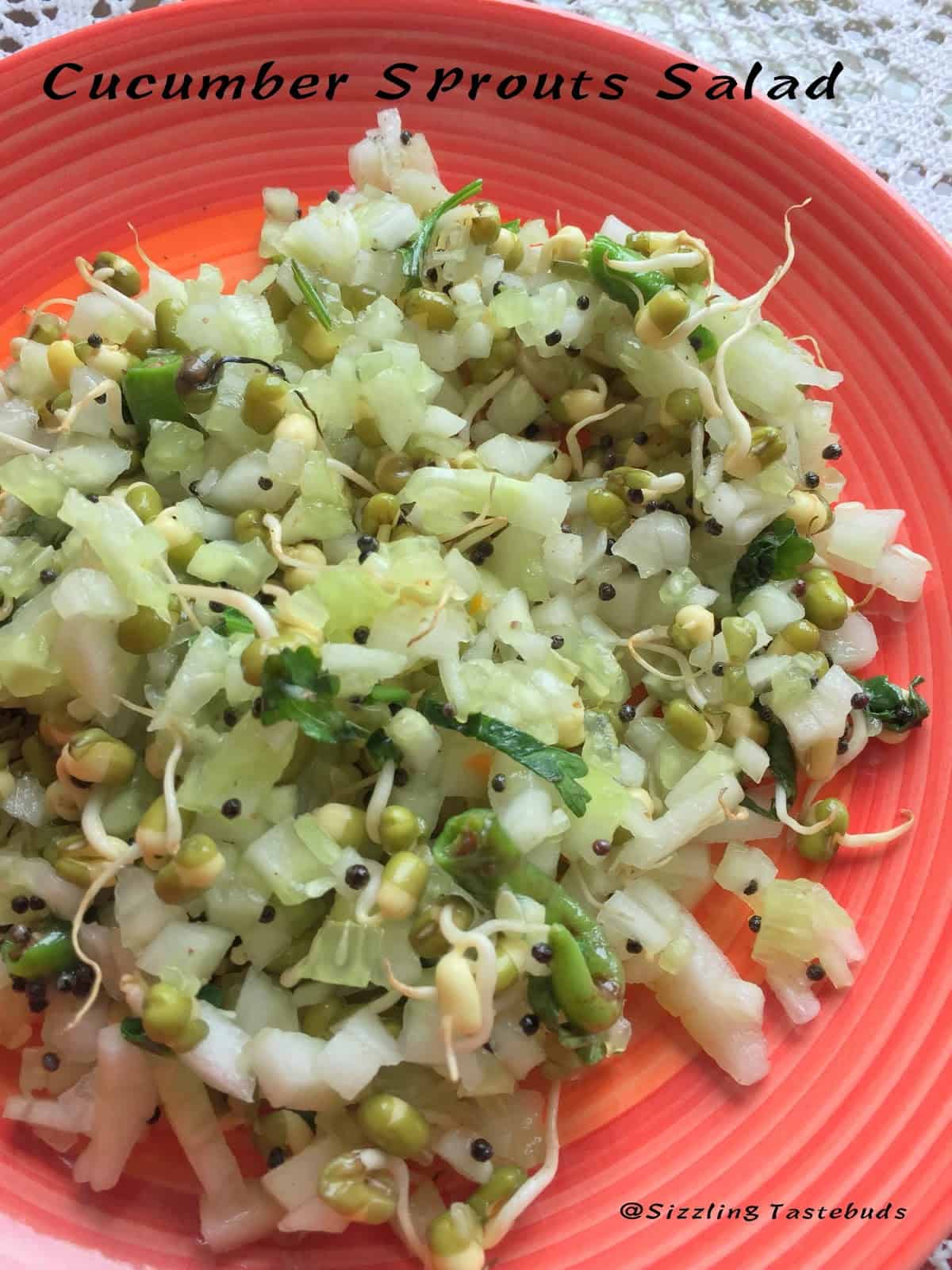 Pin
How to make:
Wash, peel and Chop cuucmber into fine bits. Mix in
raw sprouts (you can blanch them for 2 mins also and add them in). 
Just before serving, add the salt, pepper and lemon
juice. Mix well
If tempering, splutter mustard seeds, green
chillies and coriander leaves. Add to the salad
Finish with grated coconut and serve immediately.