Staying in a hostel or a dorm has
its own advantages and demerits too – you stay away from naggy moms,busy dads and naggy siblings. But in the midst of all that
freedom, you crave for home cooked food and even little treats like Maggi or
Ramen noodles make one smileJ
I have
never stayed in a hostel or a dorm, but my cousin who is away for his Post
Graduation in Paediatric Surgery tells me rather horrific tales about working
for 18-24 hours straight in ER rooms or on emergency and has to contend to just
cups of tea or small nibbles for sustenance.
Some hostels / dorms prohibit
cooking in the rooms, while some allow for small pleasures like a hot plate, a
microwave , a common refrigerator etc. So, this week would see me dishing out small and
quick to make treats in the comfort of hostel room with minimum appliances and
ingredients.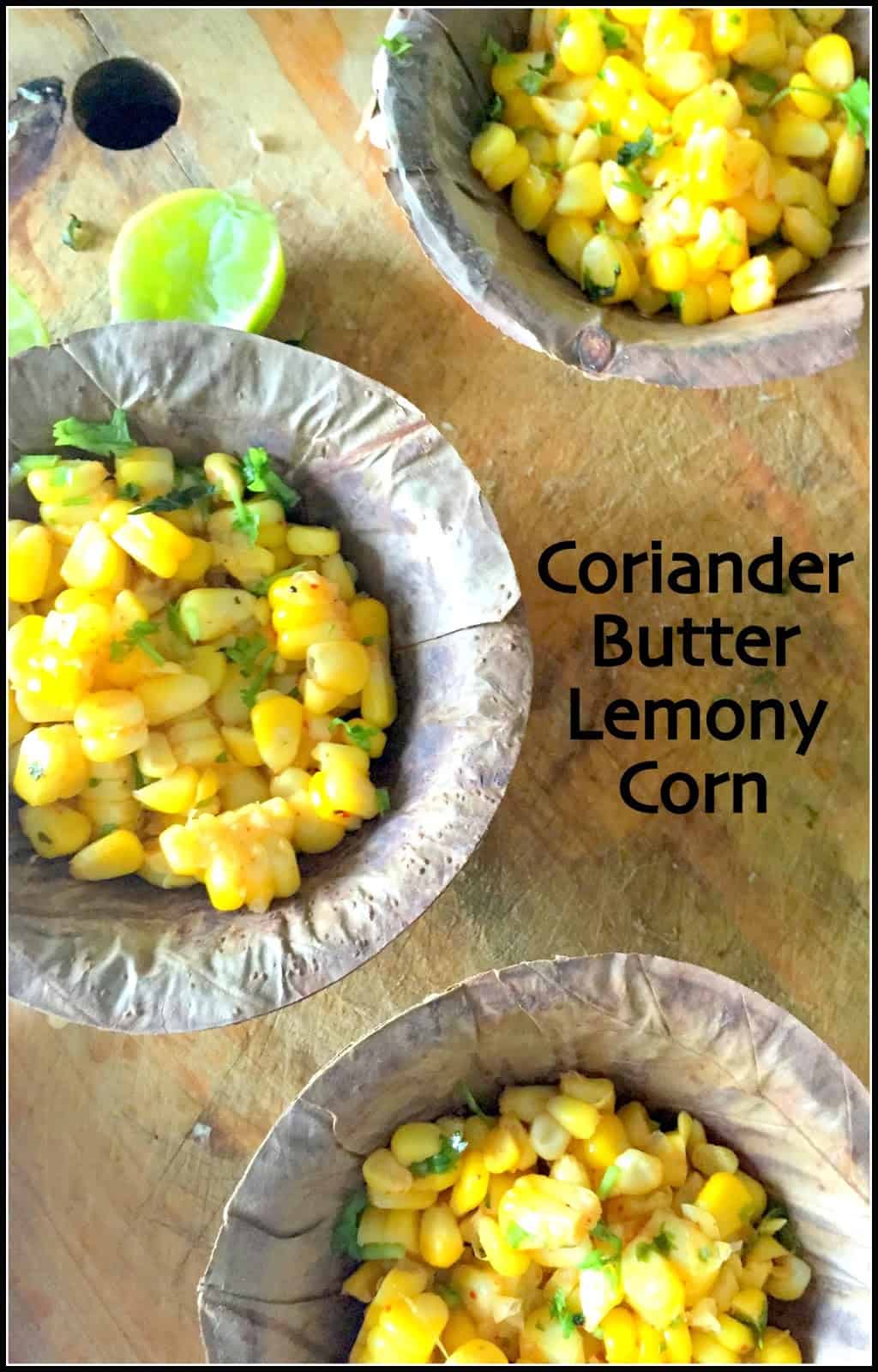 First of these is this super yummy
Coriander butter Lemony Corn. It's a
total comfort to dig into a steamy cup of this super tempting corn in the
hostel or even while watching TV / movies, and especially during monsoon. Most
theatres / malls in Mumbai sell this and is always a favourite with both kids
who love corn a lot.
So checkout this quick dish as it
makes way to BM#54 under Hostel / Dorm Food and my own event "Monsoon Mojo". If you have any monsoon special treats, do link up to this event using the hashtag #MonsoonMojo. Check the
details here.
Prep time : 10 mins, cook time :
10 mins, serves : 1 -2
Ingredients:
Sweet Corn – fresh or frozen (I
used it directly from the corn ear) – 1 cup
Coriander leaves – few – chopped
fine
Butter – 2 TBSP
Salt – ¼ tsp (avoid if the butter
is salted)
Chopped green chillies – 1 or 2
Chat Masala – ¼ tsp
Red chilli powder – ¼ tsp
Lemon juice – 2 tsp
Sugar – ½ tsp (optional)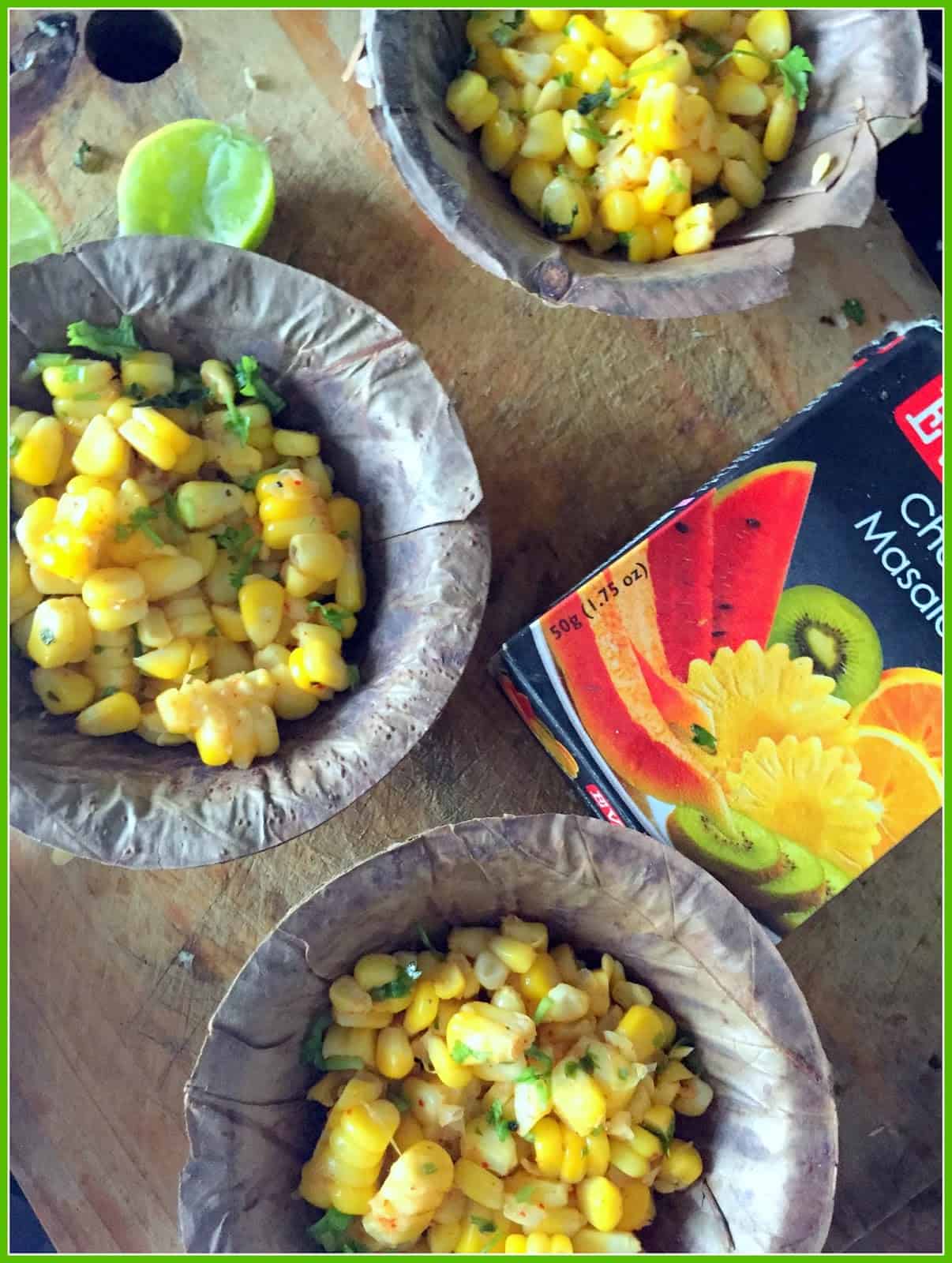 Method:
Mix finely
chopped coriander with butter and wrap in a butter paper or leave it in a
chilled place, preferably the refrigerator. Chilled butter works best, but if
you don't have a refrigerator, mix well and add while serving.
Microwave
the corn with a pinch of sugar and salt and 2 cups of water for 9-10 mins till
cooked but not mushy. In the absence of microwave, boil them in slightly salted
water for 10-12 mins. Drain.
In a
bowl, add the boiled and drained corn,
chillies, salt, lemon juice, chat masala, coriander butter (chilled or
otherwise)
Serve
immediately.