I admit there was a different
post for today, but as I was browsing Varada's recipe,
my elder one was standing behind me. Both of us exclaimed at the same time
"Sweet Popcorn !" .. we both knew it had to be made, and as she is
also fond of caramel and cheese flavours, I made this with some cinnamon sugar
and it was an instant hit ! Thanks Varada,
this was very well received and although I made a very small batch, it was very
satiating. 
Hope you enjoyed the movie
snacks series with Microwave Spiced Nuts, Broccoli-Apple Salad and today's post
of Cinnamon Sugar Popcorn for this week of Blogging
Marathon. Next week we are back with a new theme.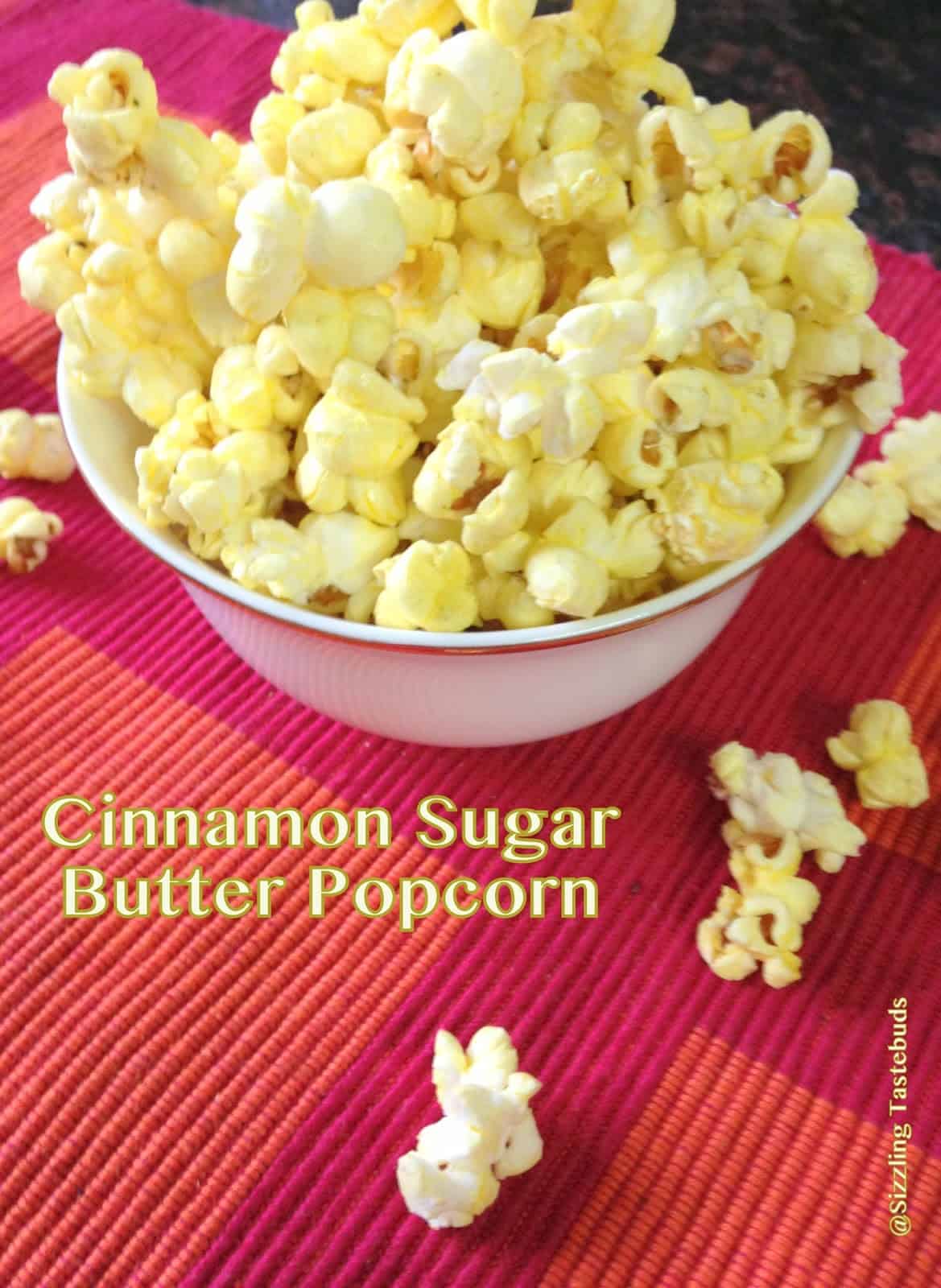 Pin

To make: 




Corn kernels (the dried
variety  – 1/2 cup

Butter – 1 TBSP

Brown Sugar – 2 TBSP

Cinnamon Powder – 1/4 tsp

Salt – a pinch

How to make: 

Blitz the cinnamon sticks /
powder with sugar and a pinch of salt . Keep aside. In a pan, heat
butter with a drop of oil and pop the corn and cover with a lid or a top with an air vent. 

Once the corn has popped, add
in the cinnamon sugar and mix well while its hot, Serve immediately.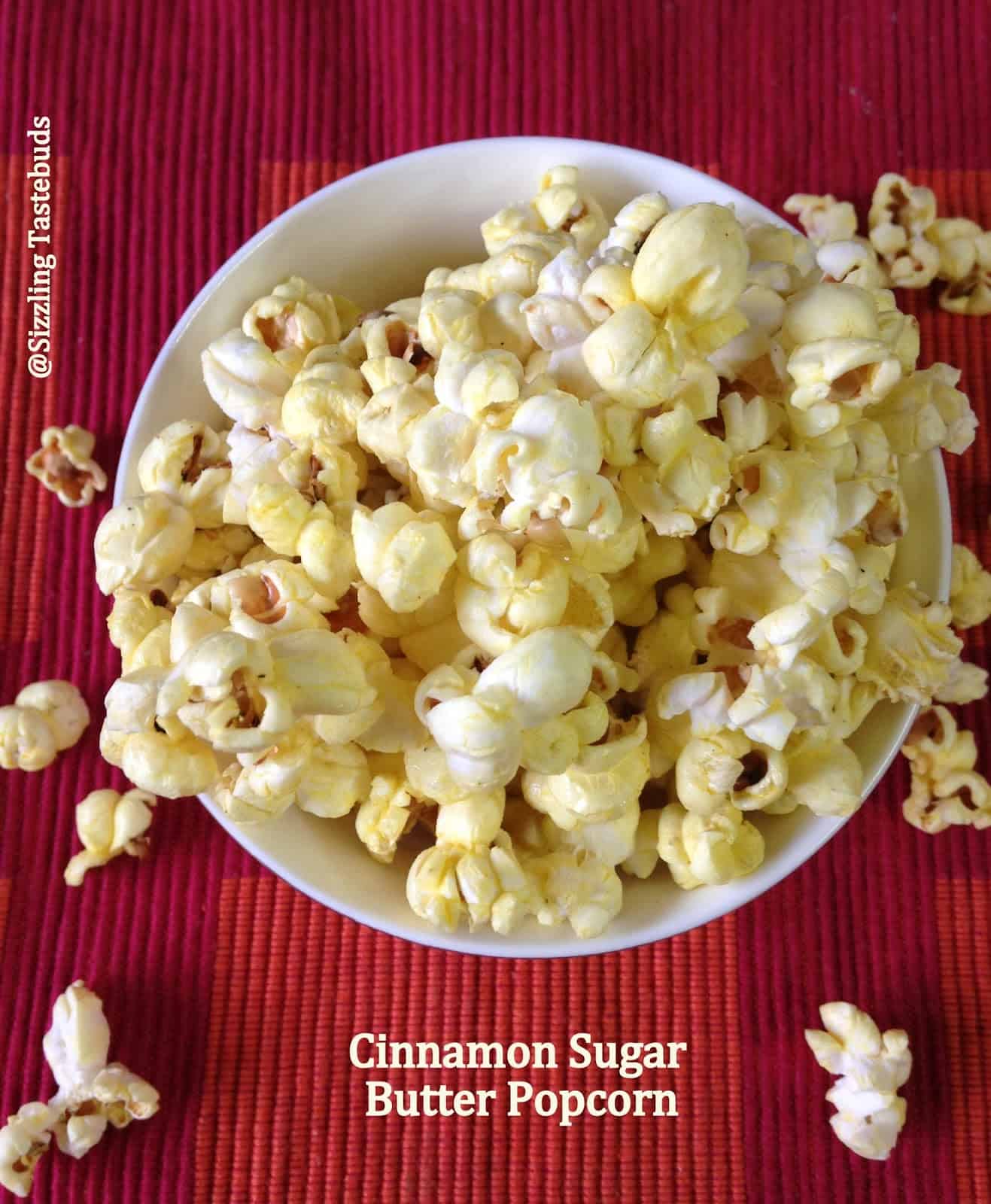 Pin