Sometimes the veggies at home can flummox you – a little of this,
a handful of that – I found myself in the same situation last weekend. And
ended up making this deliciously lip smacking curry that we actually ran out of
second helpings.
During Navratri, we dont eat onions or garlic / ginger. So, I
had lots of onions left over but no other veggies except for a head of cauliflower and a
handful of frozen peas. It was too late to run to the supermarket or order in
food. But am glad we made this curry out of a written down recipe.
Team it with rotis / Kulchas / Naans and you have a winner on
hand. Sending it to BM #45under Side dishes for Gravies. Presenting Rasila
Gobhi Matar (or cauliflower – peas gravy)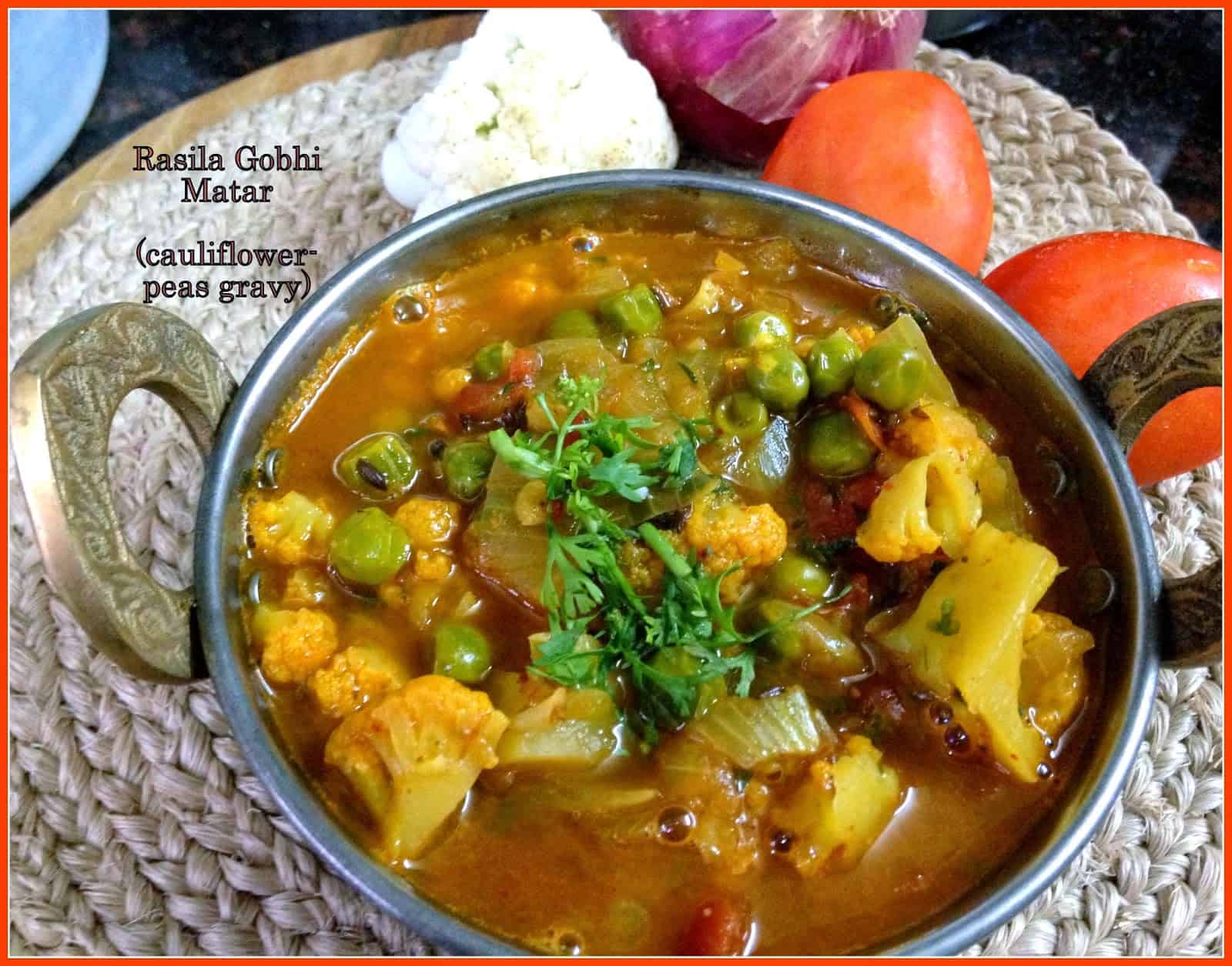 Pin
Prep time : 15 mins | Cook time : 15 mins | Serves : 4
Cauliflower – 1 medium head (about 8-10 medium florets)
Fresh or frozen peas – 1/2 cup
Onions – 1 large
Tomato – 2 medium
Garam masala – 1/2 TBSP
Jaggery – 1/2 tsp (optional)
Salt – to taste
cinnamon – 1 inch and cloves – 2
Oil – 1 TBSP
Cumin seeds – 1/2 tsp
Turmeric – 1/2 tsp
Shahjeera – 1/2 tsp
Black pepper (whole) – 1/2 tsp
Garnish – coriander leaves
Method:
Blend cinnamon, cloves and onion to a smooth paste. Add
half the tomatoes and puree again.
In a small pressure cooker, add oil, splutter cumin seeds and
shahjeera. Add whole black pepper. Now add the cauliflower, peas and saute. Add
tomato and saute again. Add turmeric and the ground masala paste. saute till
raw smell disappears.
Now add 1-1.5 cups of water and pressure cook for just 1 whistle. We need veggies to be cooked but not mushy. Add garam masala, jaggery
and cook for 2 – 4 minutes more.
Serve hot garnished with coriander.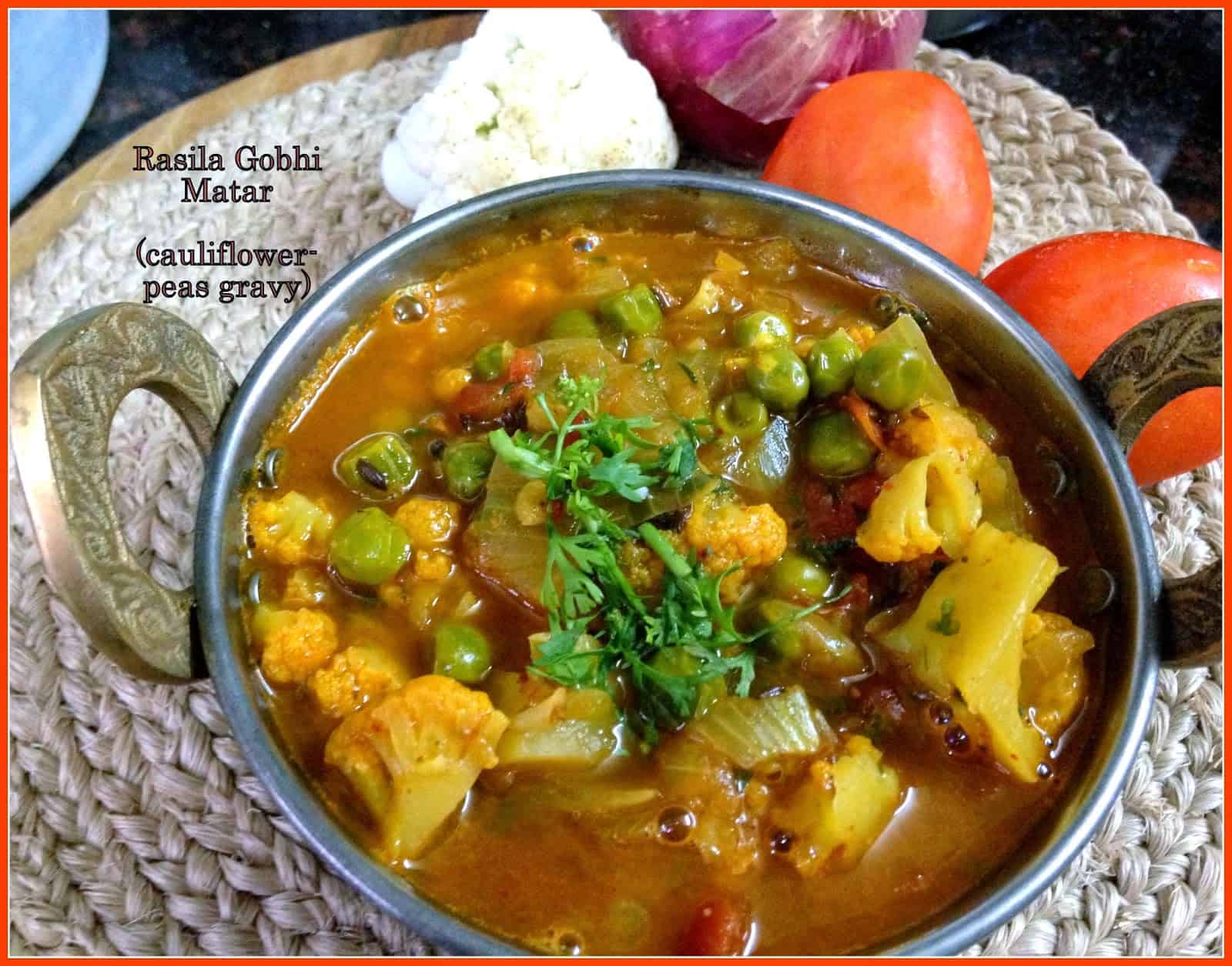 Pin