Day 2 of Blogging Marathonunder Lunchbox Ideas brings me to another item that I make for kiddo – Carrot Corn Cheese Burger. She loves this  both as a snack as well as for lunch, and is packed with nutrients as its a home made patty with corn and cheese – now which child could resist that. This is a quick lunch option for those on the go too – hubby usually carries this on rushed mornings when I am unable to prepare breakfast, and wrapped in cling wrap, its a healthy option too to munch for lunch along with a milk shake or anything else. For kiddo, I send this along with some Masti Chaas (spiced buttermilk) and it keeps her healthy and full till the time she returns home. .. you may play around with the ingredients and suit the spice according to taste. I have used child-friendly ingredients, but do feel free to add a spoonful of non-messy green chutney for adults @ home. I generally avoid adding chutney to burgers as they get extremely soggy while at lunchtime. This goes to Day 2 of BM and my own event – Global Food Fest, Radhika's Winter Carnival, Valli'sSnacks Mela &  Radhika's Winter Carnival ,Veena'sKids Delight – Colourful Palette, event byValli.
Check out the other Marathoners here. Now lets get to the recipe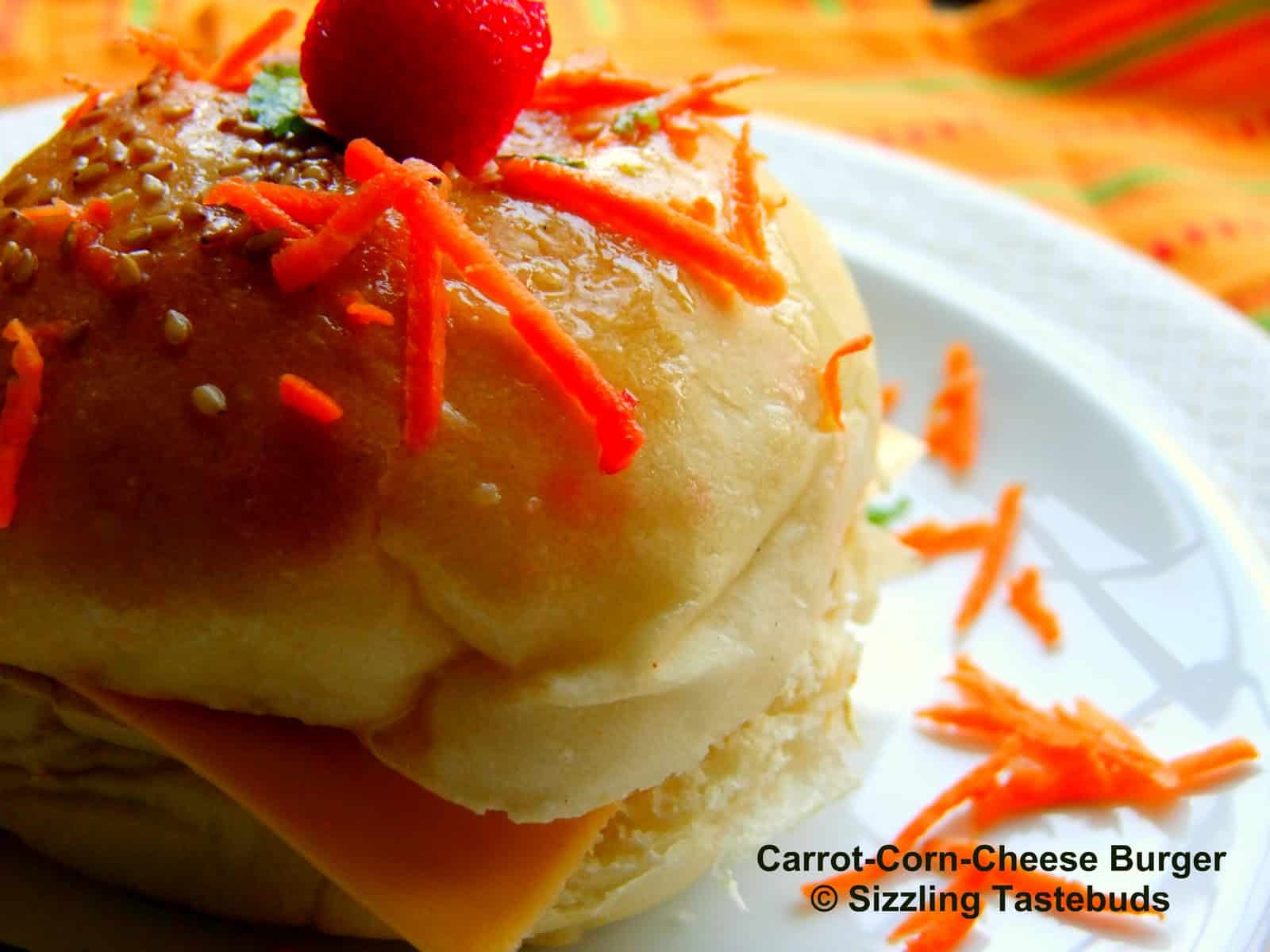 Pin

Prep time : 15 mins. Cook time : 10 mins. Makes : 2 burgers

Ingredients:
Burger buns – 2 (I used store bought, feel free to make your own)
Sweet American corn – 1/2 cup
Salt – to taste
Carrots – 1 medium
Cheese – 2 slices
Tomato ketchup – 1 no
Red Chilli powder – 1/2 tsp
Turmeric – a dash
Oil – 2 TBSP
Corn flour – 1 tsp
Butter – 1 tsp (melted)
Lettuce leaves – 1 or 2 (opt.)
Method:
1) Boil sweet corn & coarsely pulse it. Now add cornflour, salt, chilli, powder, tomato ketchup, turmeric to this.
2) Grate carrots very finely and add to the minced sweet corn. Mix well and make into equal sized patties.
3) Shallow fry in a non stick pan for 4 – 6 mins till slightly crisp on both sides
4) To assemble, halve the buns horizontally. butter the inside of the lower half. Add lettuce leaves (if using), Place the patty on top of this and cover the burger with the other half. Heat a tava and slightly heat it for 1 min before packing. That way, the burger stays fresh for a longer time.
5) Repeat with rest of the buns till you get 2 – 3 burgers going ! Bon Appetit 🙂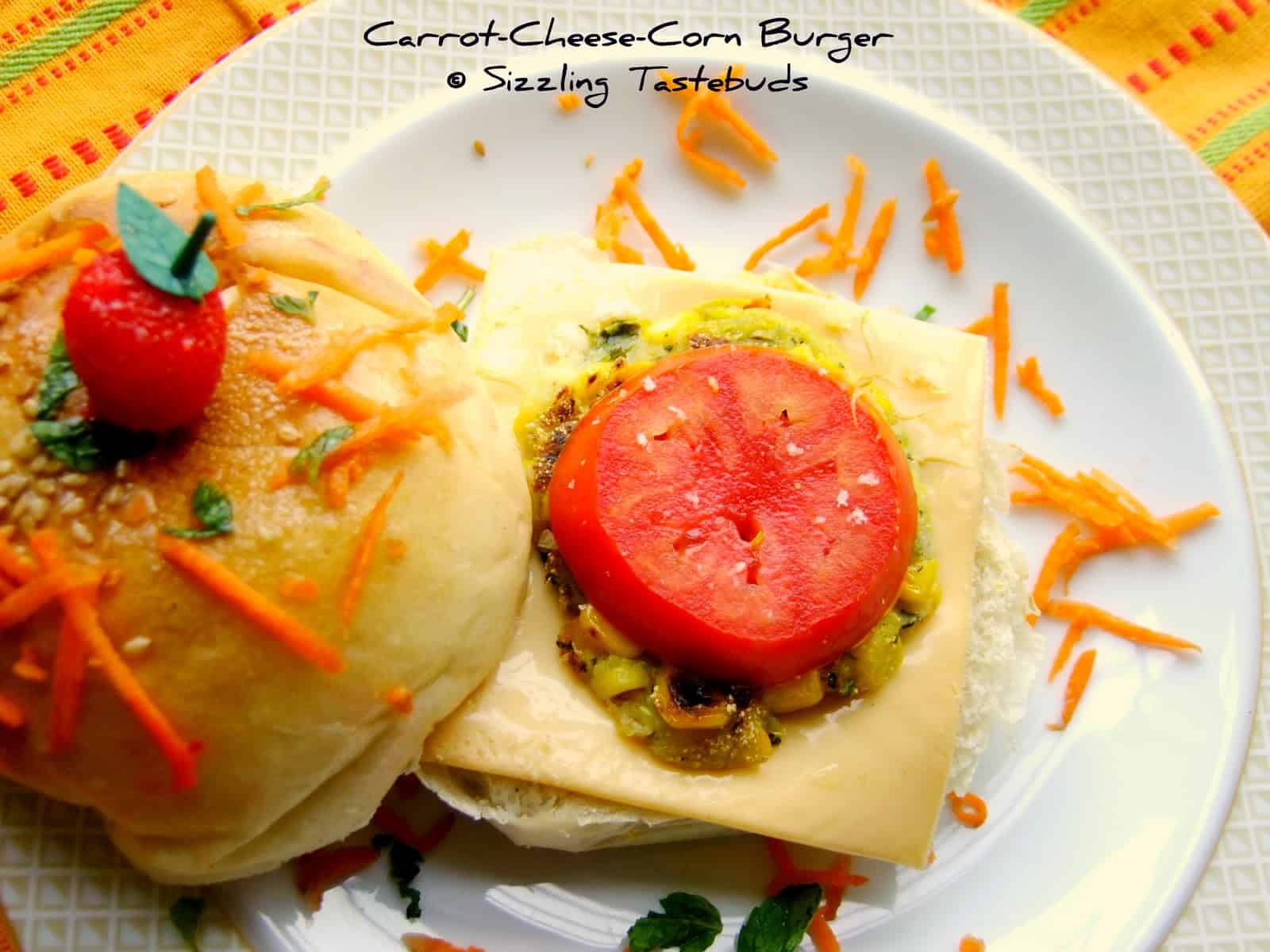 PinPin