It's amazing how Indians have adapted cuisine / food / recipes to the local produce and today's Cucumber Dosa (#VellarikaiDosa / #SouthekayiDosa) in the A-Z Dosa series is a testament to that fact. Entirely plant based, Vegan and GF this is a delicious addition to the breakfast rotation (or even weekday dinner / evening tiffins). A similar plant-based dosa would be this utterly soft and spongy Kalingana Polo / Watermelon Dosa
Best served hot, this dosa is quick and requires no fermentation. You may soak the rice either overnight or for a minimum of 2 hours, and it comes together with everyday pantry stuff.
Do give it a try for a change from the usual Urad Dal Dosa.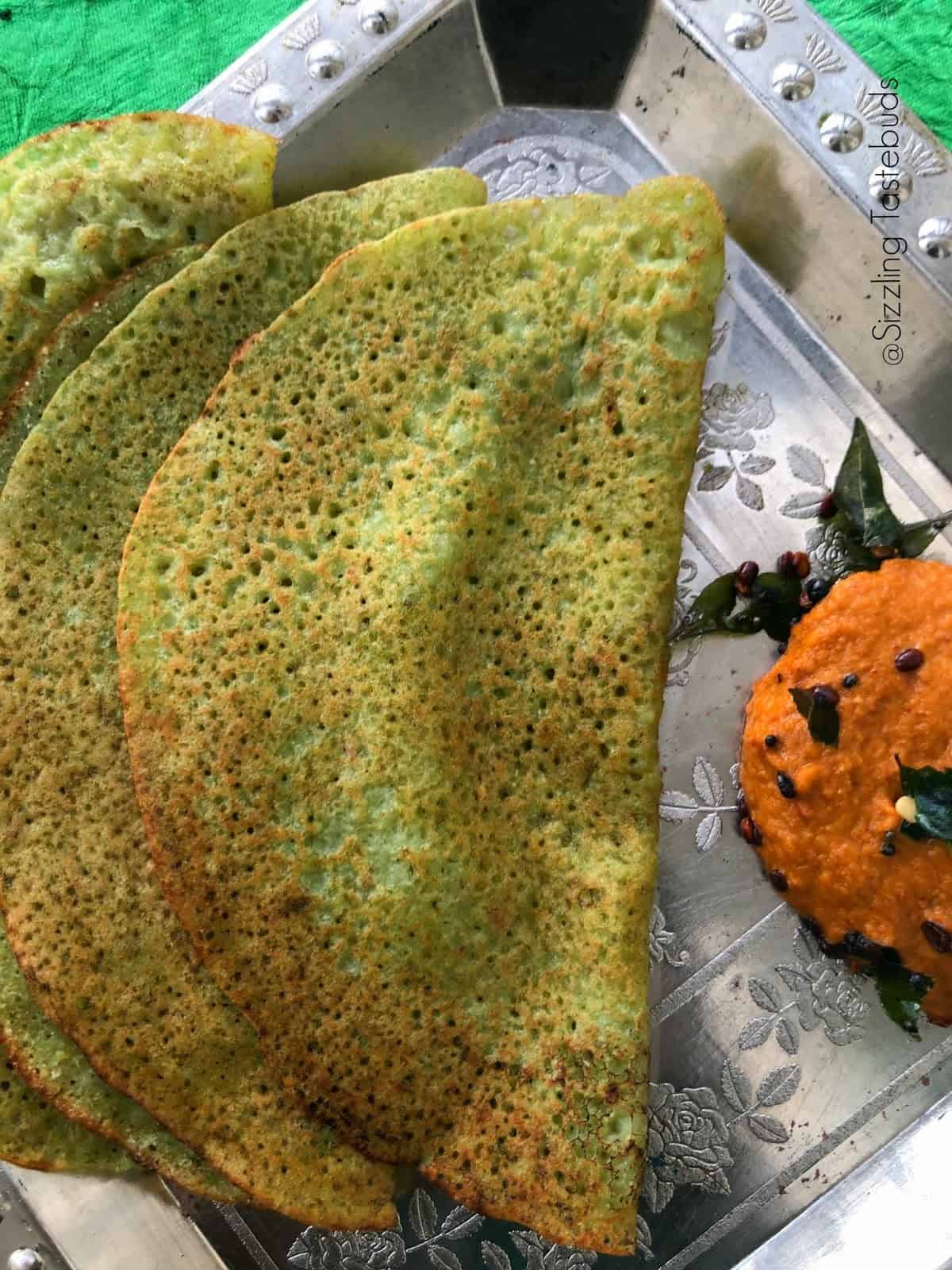 So far on the A-Z Dosa series (#26daysofdosa) for September, we have seen:
B – Black Rice Adai (Kāvuni Arisi Dosa)
Prep time : 15 mins + soaking time (2 ~8 hours), Grinding time – 10 mins
Makes – 8 to 10 dosas.
Vegan, GF, Cucumber Dosa served with Chettinad Khara Chutney
Ingredients:
Raw rice (short grain variety) – 200 ml
Grated Cucumber (with skin on) – 1/2 cup (I used 1 medium sized English Cucumber)
Grated coconut – 3 TBSP
Jeera / Cumin – 1/2 T
Green chillies – 2 ~3 (adjust to taste)
Coriander and curry leaves – a handful – chopped fine
Salt – to taste
Oil – to pan fry the dosa (approx 1/4 ~1 /2 tsp each per dosa)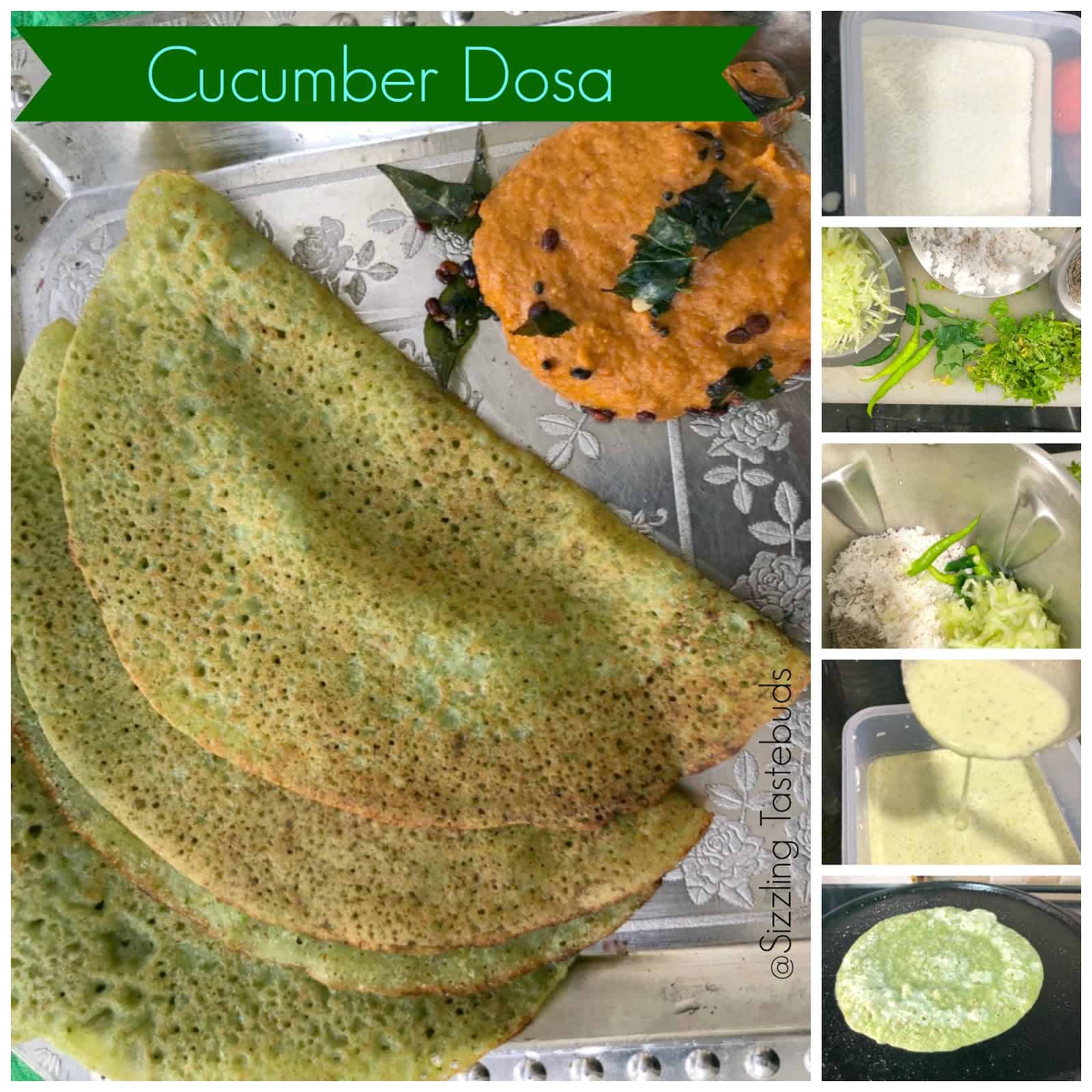 Method:
Wash and soak rice overnight or for 2-4 min. I soaked it overnight.
Next morning, drain the water, add the remaining ingredients (except oil) and grind to a slightly coarse batter. Leave aside for 1/2 hour.
Heat a skillet / tava , grease it well. Mix the batter well and pour a ladleful of the batter and spread in circular fashion.
Drizzle oil around the edges and let it cook till the bottom is slightly crispy and golden brown.
You may choose to cook both sides or serve as is.