Peppers
and broccoli are my kiddo's favourite and so are they mine. No wonder we
polished off the plate of broccoli- 3 pepper pizza as soon as they were made. I
usually go easy on the cheese for my pizza even for my kid, as she prefers it
that way. This was also the first time I baked with Bread flour – it was so easy to make the dough as well as getting a springy rise ..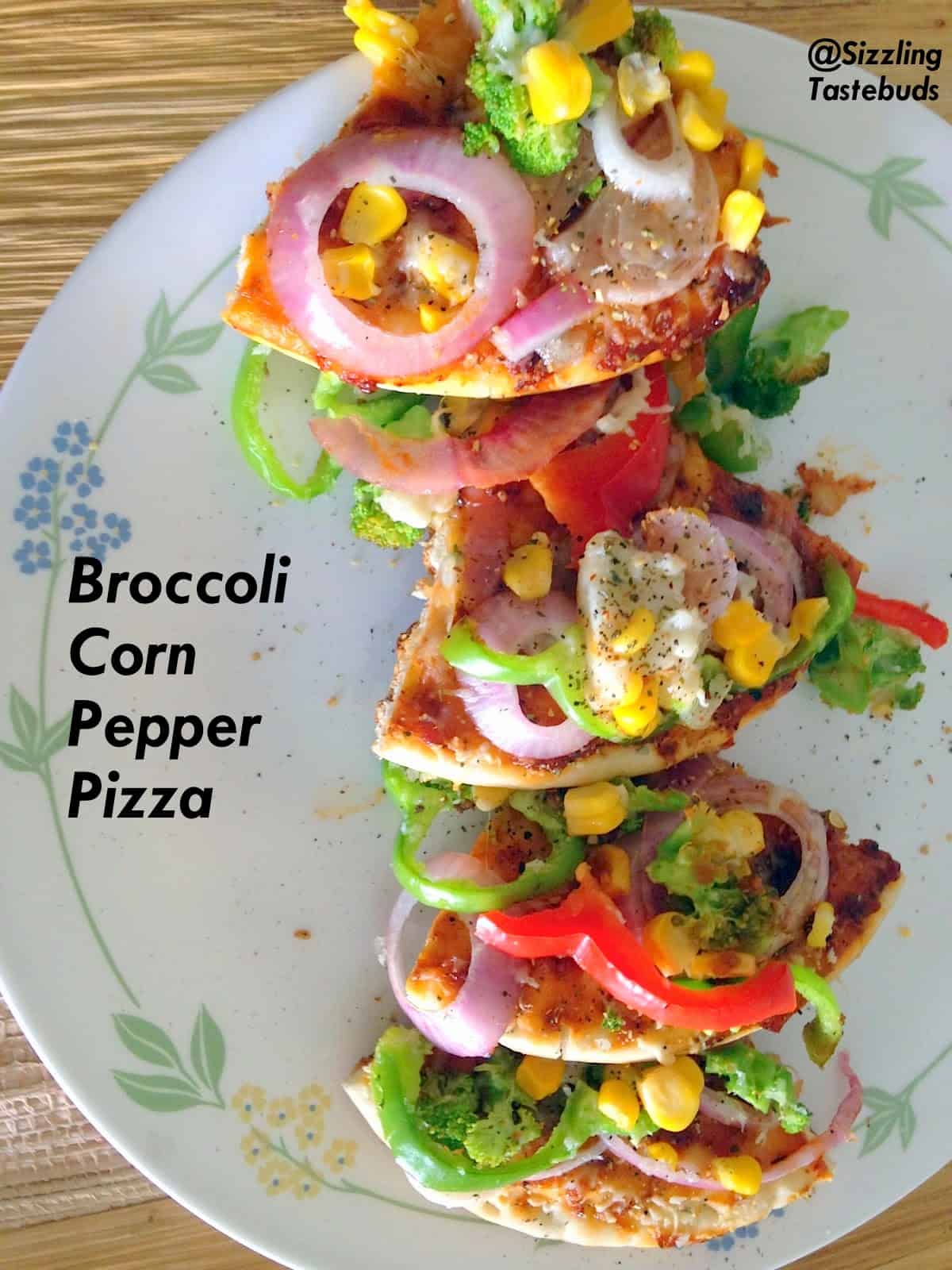 Pin

So get going to make this easy peasy and filling pizza for the
evening snack or supper as this makes way for BM 47 and Mir's kids delight
event. After yesterday's Pesto Spaghetti, this is another crowd pleaser and you can play with the topping and cheese to your liking.Prep time : 45 mins + dough resting time | Bake time : 15 mins

Makes : one 8 inch pizza

Pizza base:
Bread flour – 1 cup
Instant yeast – 1 tsp
Warm water -1/2 cup
Sugar – 1/2 tsp
Salt to taste
Olive oil -2 tbsp
Pizza topping:
Pizza sauce – 2 Tbsp
Boiled corn kernels – a handful
Onion rings – few
Coloured Peppers- sliced thin
Broccoli – blanched – 1/4 cup
Red chilli flakes – 1/2 tsp
Oregano and basil – 1/2 tsp each
Salt to taste
Olive oil -1 tbsp
Cheese grated – 1/4 cup
Olives – for topping (optional)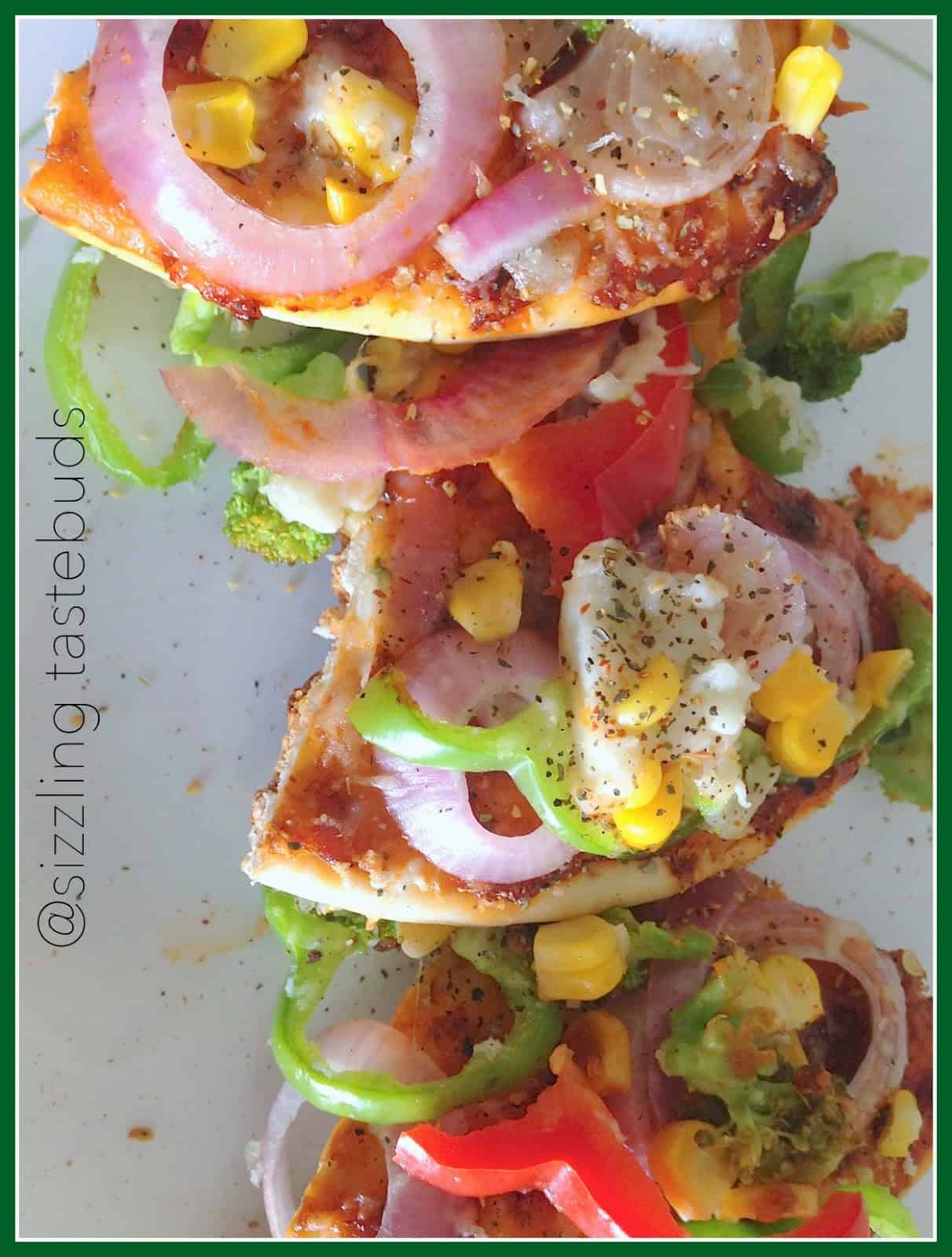 Pin

Method:
Make a dough with all ingredients , knead for
8-10 mins and keep covered in an oiled bowl for an hour till it doubles.
Once the dough has risen , punch it lightly and
knead for 1-2 mins and roll out into a circular disc. Prick all over with a
fork , Preheat oven at 150 deg and bake pizza base on an a lined tray for 8
mins.
Now slightly oil the baked pizza base, top with
pizza sauce , place all veggies , salt and spices, top wit grated cheese and
bake for 8-12 mins at 165/170 deg c in a preheated oven till cheese melts.
Cool for 2-3 mins, then cut into desired shape and serve immediately.