Pita breads was one of the breads I baked with my recent batch of bread flour. I had tried to make these with wholewheat but somehow it didn't have that oomph or fluffiness of the pita pockets which is so essential to a Pita. Middle Eastern & Mediterranean cuisines entice me and my family and I am always looking for occasions to bake this.
This Pita Bread was made along with Beetroot Hummus . I had made a middle eastern platter earlier too. This is a new version of Pita which worked so well, so thought I would document this with some new dishes.
Stuff these with some falafels and some sour cream and salad, and it makes for a healthy , filling meal. Let's get to make these.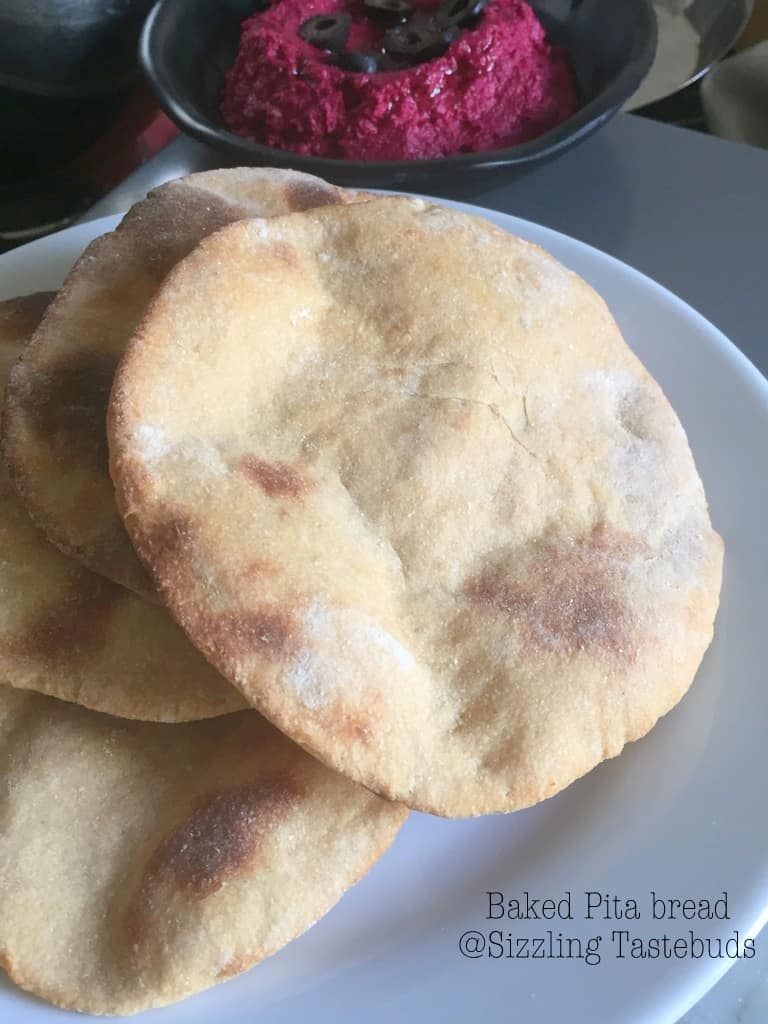 Pin

Pita Bread

Cuisine : Middle Eastern / Lebanese.

Serve with Falafels, salad and Hummus

Prep time : 20 mins, Standing time : 60 mins ; Makes : 4-6 medium sized pitas

Adapted from Recipe source (video) : The Kitchn

Ingredients:

Strong White bread flour – 3 cups

Warm water – 1 cup

Instant Yeast – 7 grams (or 1 sachet/1.25 tsp)

Salt – 1 tsp

Olive Oil- 3 tbsp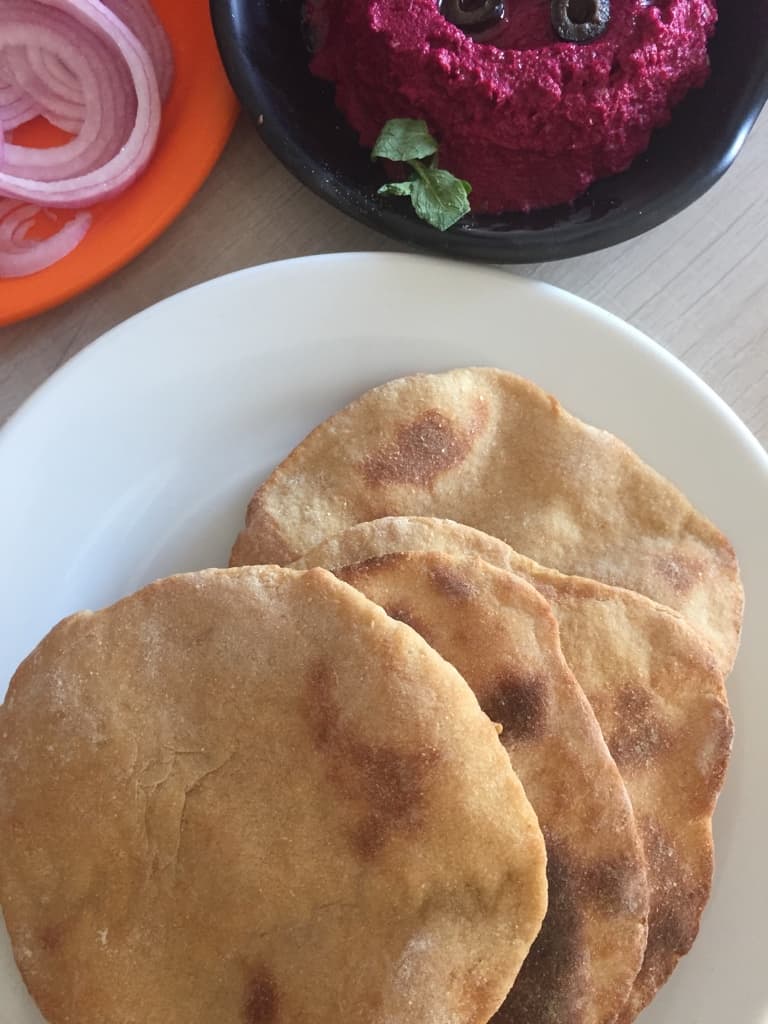 Pin


How to:

In a kitchenAid / for processor, place all the ingredients and mix with a wooden spoon to make a shaggy dough. Cover and leave for 10 mins.

Knead to a smooth elastic dough. Cover and rest for 60 – 75 minutes.

When ready to bake, preheat oven to 230 C / 450 F for over 20-30 mins. Simultaneously heat a pizza stone inside the oven too.

Deflate the dough and divide into 6 medium parts.

roll into thinnish discs, sprinkling a little dry flour if required. Cover and keep all the discs till done.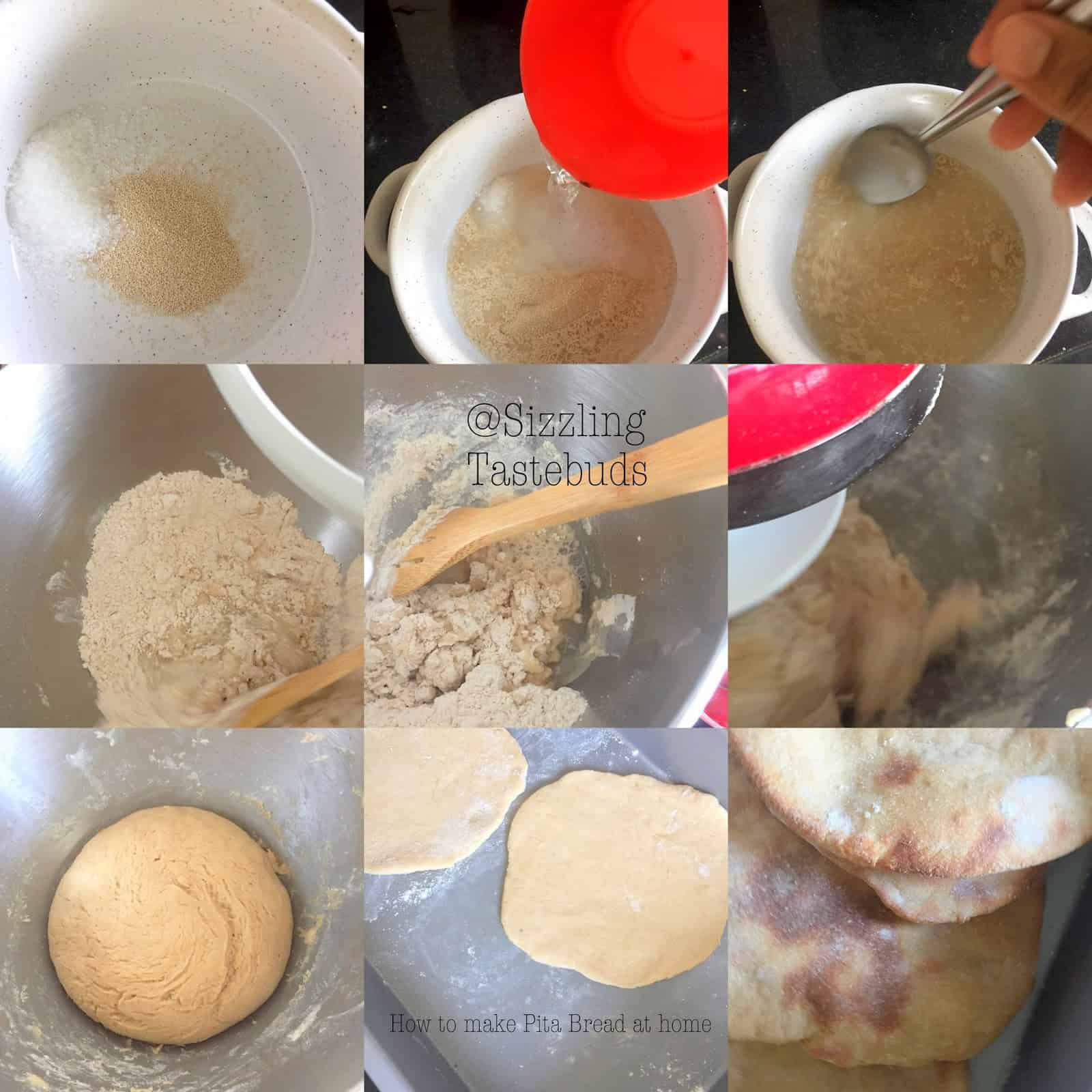 Pin
Place one disc a heated pizza stone and let it puff up on
once done, remove immediately and keep covered with a dry kitchen towel.
Bake the rest of the pita breads
Serve warm with salad, hummus and falafels.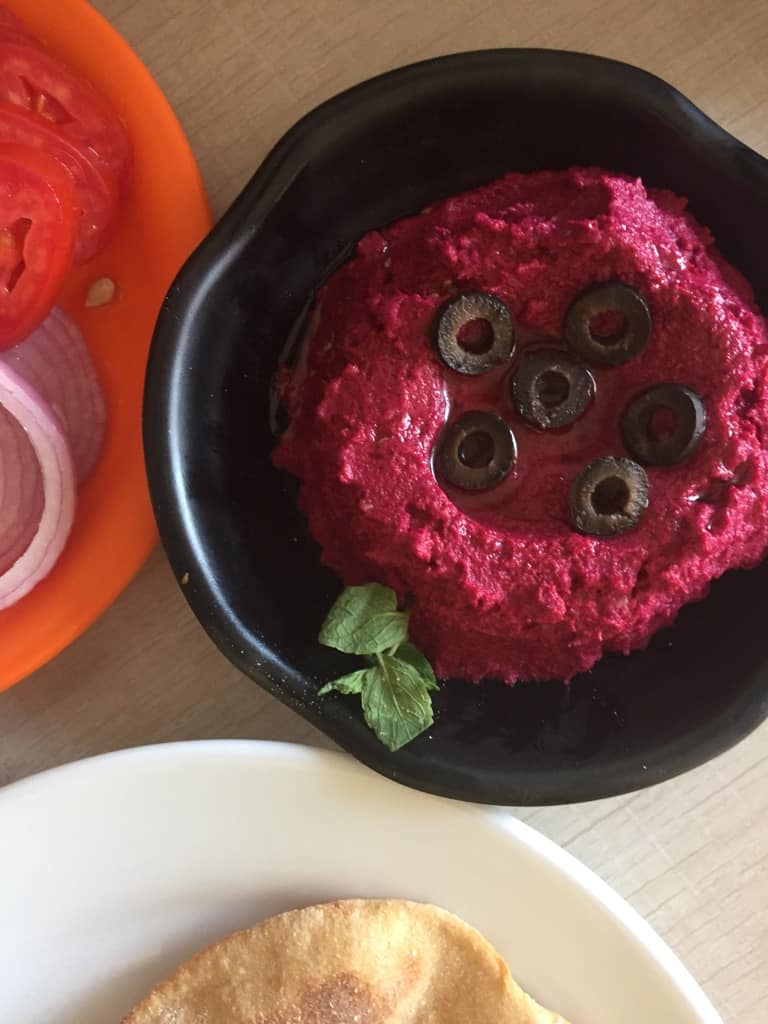 Pin
Pin
This is part of the Bake-a-thon 2017