Baking after a really long hiatus has its challenges. Somehow, the idea of baking kept postponing due to various reasons – Family member who's been unwell for a long time, travel, personal commitments  and much more.
With these poppy seed dinner rolls, I hope to make bread (and in general) baking to be more often now. These rolls are soft and melt in the mouth, i took a short video too to show how soft these were , but it got unfortunately deleted before I could take a backup…  
Nevertheless, these can accompany your pasta or soup (which is how we ate them). 
These need just 60-75 mins resting time, and they can also be made with all purpose flour. I used stone ground whole wheat flour (a.k.a Chakki ka aata in local lingo) and they were fluffy and gorgeous.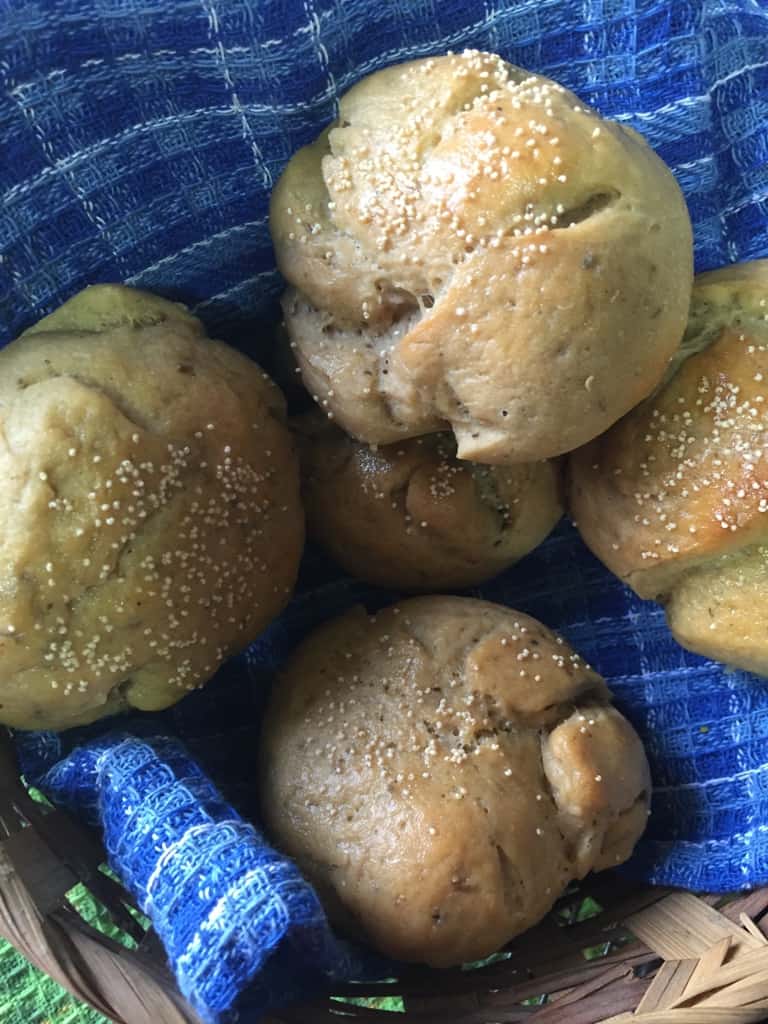 Pin

Prep time – 15 Mins , resting – 75 mins and baking time – 15/18 min per batch 

Makes – 6 -8 dinner rolls 

What you need:

Whole wheat flour – 2 3/4 cup (here I used a 200 ml cup) 

Salt to taste 

Oil – 2 tsp

Water – 2/3 cup + 2 tsp more 

Yeast – 1 packet 

Italian Herbs – 1 tsp (used a mix of dried oregano and basil)

Onion powder – 1/2 tsp (unsalted)

Poppy seeds – 1.5 tsp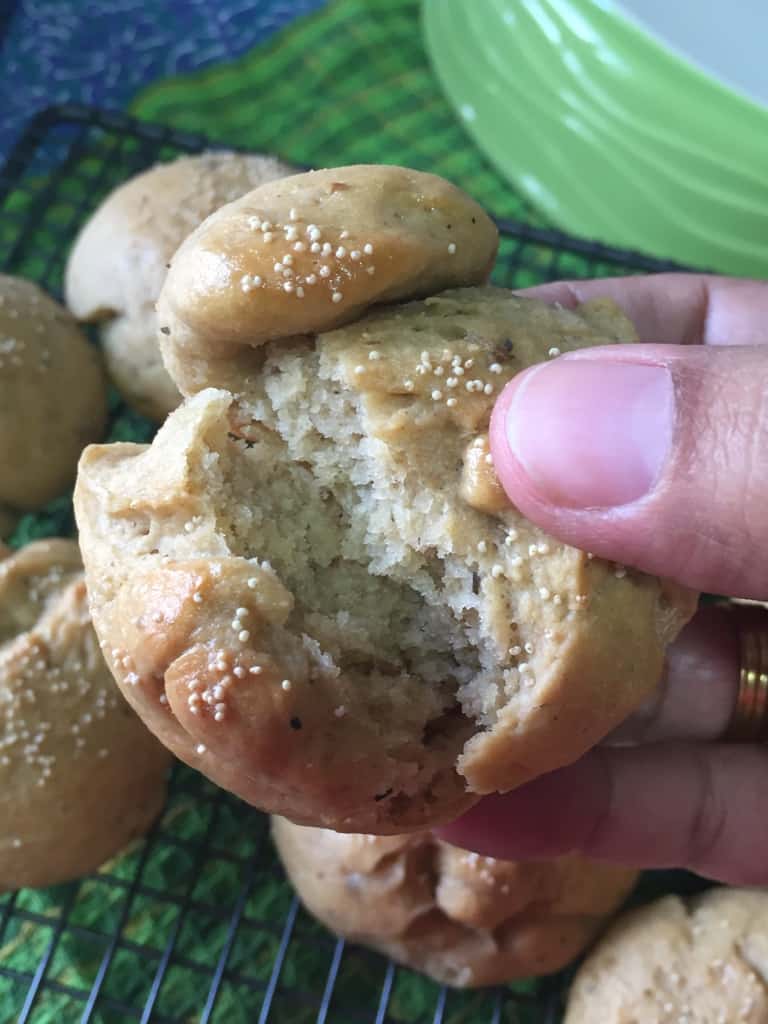 Pin
How to:
In a stand mixer, add all the ingredients except poppy seeds and make a smooth , elastic dough. If Kneading by hand, make sure it passes the window pane test. You may require more or less water depending on the quality of the flour. 
Covered and keep aside for 60-75 mins or till doubled. Grease a baking tray or silpat sheet lightly.
Punch the dough gently and make 6-8 equal portions of the dough. Roll them in the base of your palm like buns / dinner rolls. Keep covered for 15 mins, when your oven is preheating to 180C/ 375F.
Once the rolls are risen, brush them slightly with warm milk or oil(I used this), and sprinkle poppy seeds on them. Bake for 15-18 mins or till slightly golden brown. Serve warm  
#BreadBakers is a group of bread loving bakers who get together once a month to bake bread with a common ingredient or theme. Follow our Pinterest board right here. Links are also updated each month on this home page.
We take turns hosting each month and choosing the theme/ingredient. This month, the theme Baking with Seeds is being hosted by Stacy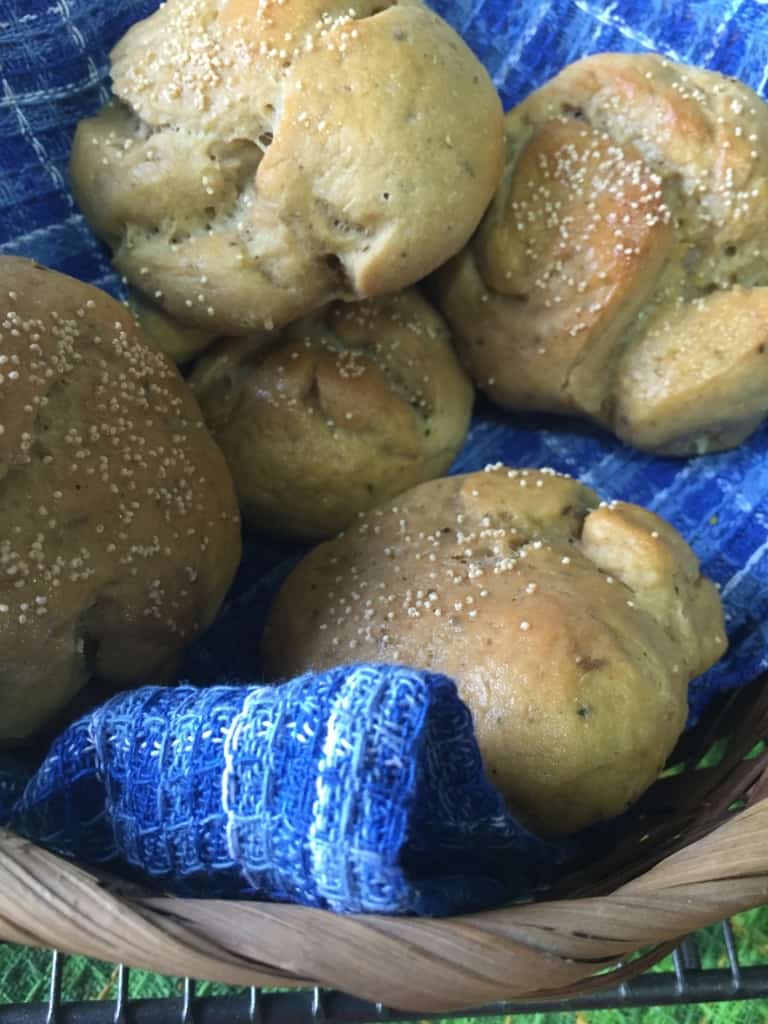 Pin
Let's see what the other #breadbakers have dished out…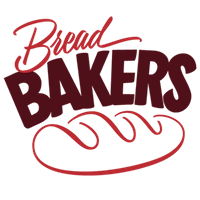 Pin