Though the initial plan was to make the Gujarati waghareli khichri, the kids voted against any more khichdis for the month (can't really blame them ????) . So, I had to save that dish (and the slightly elaborate Gujarati Thali that Vaishali had so kindly suggested) to be made for another day, as I made today's dish for Sunday dinner this Easter .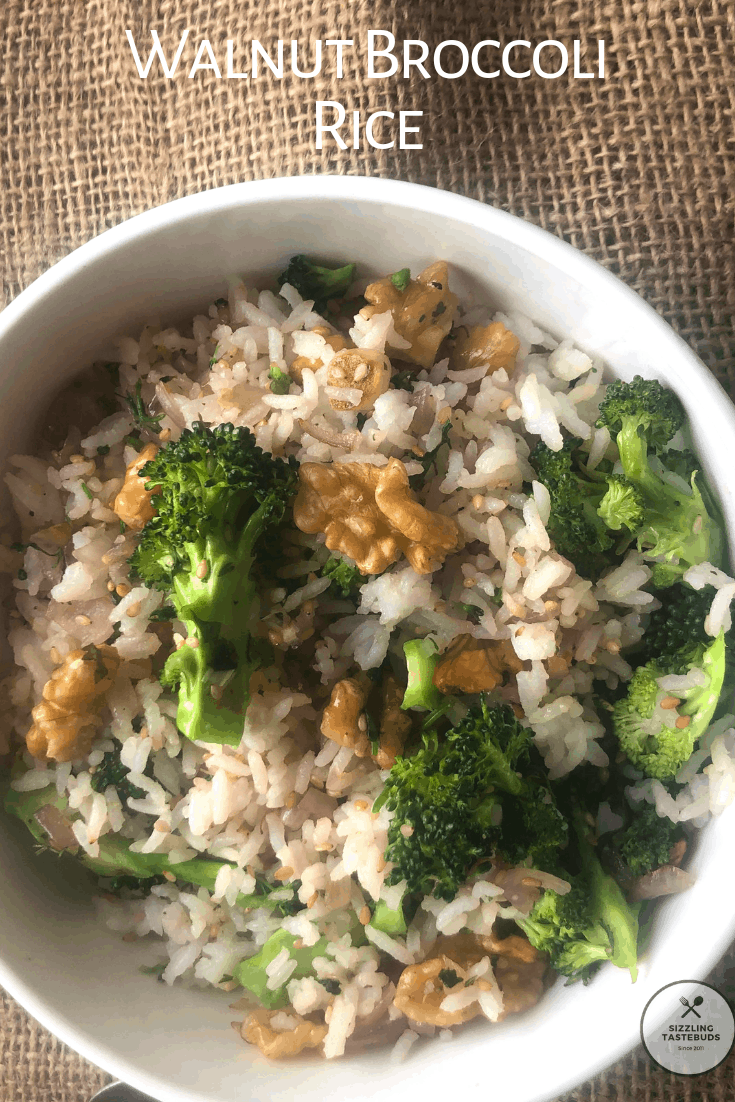 Pin

This dish with an ultra short prep time and the flavour of butter is a great crowd pleaser and even the picky broccoli eaters at home liked the nuttiness from the veggie .The husband and the elder kid (the anti-broccoli team :p) actually asked for seconds which is when I felt I had made too little a portion! The little one at home – a true blue broccoli lover (like me) wiped her bowl clean 🙂

The little one was happy but personally having got used to moderately spicy food, this was quite bland by itself (just as veg fried rice is ) and would do well with a side of spicy gravy or spicy sauce based stir fried veggies / tofu

Adapted from "Taste of Home"  

Walnut broccoli Rice – GF One Pot meal, can be vegan too !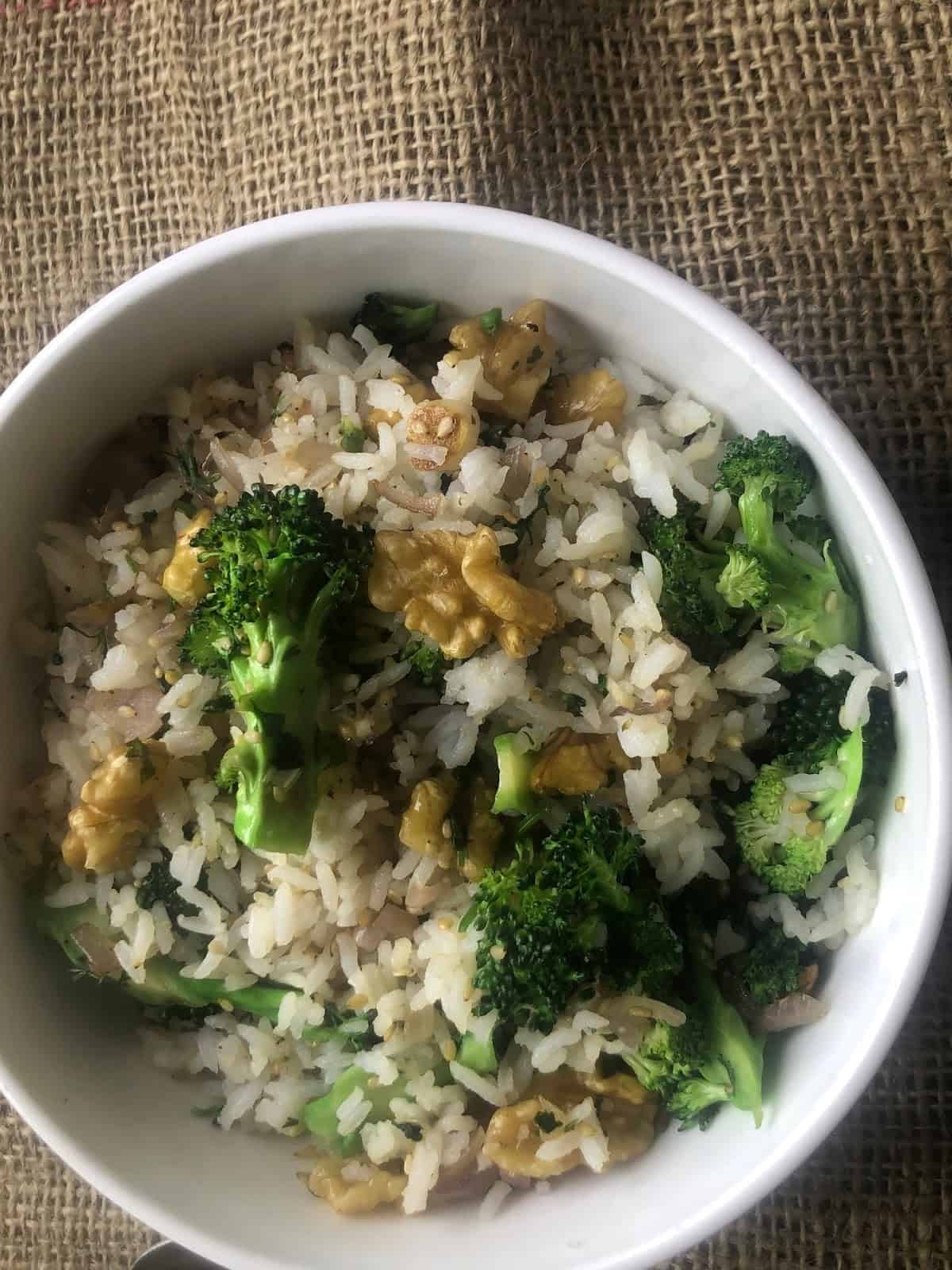 Pin

Prep time– 10 mins,Cook time– 10 mins.Serves– 2

What you need:

White Basmati- 2/3 cup (Cooked) 

Butter – 2 tsp  ( I used olive oil and butter in equal ratio) 

Broccoli – 1/2 cup

Garlic powder – 1/2 tsp (I used finely minced fresh garlic 1 tsp)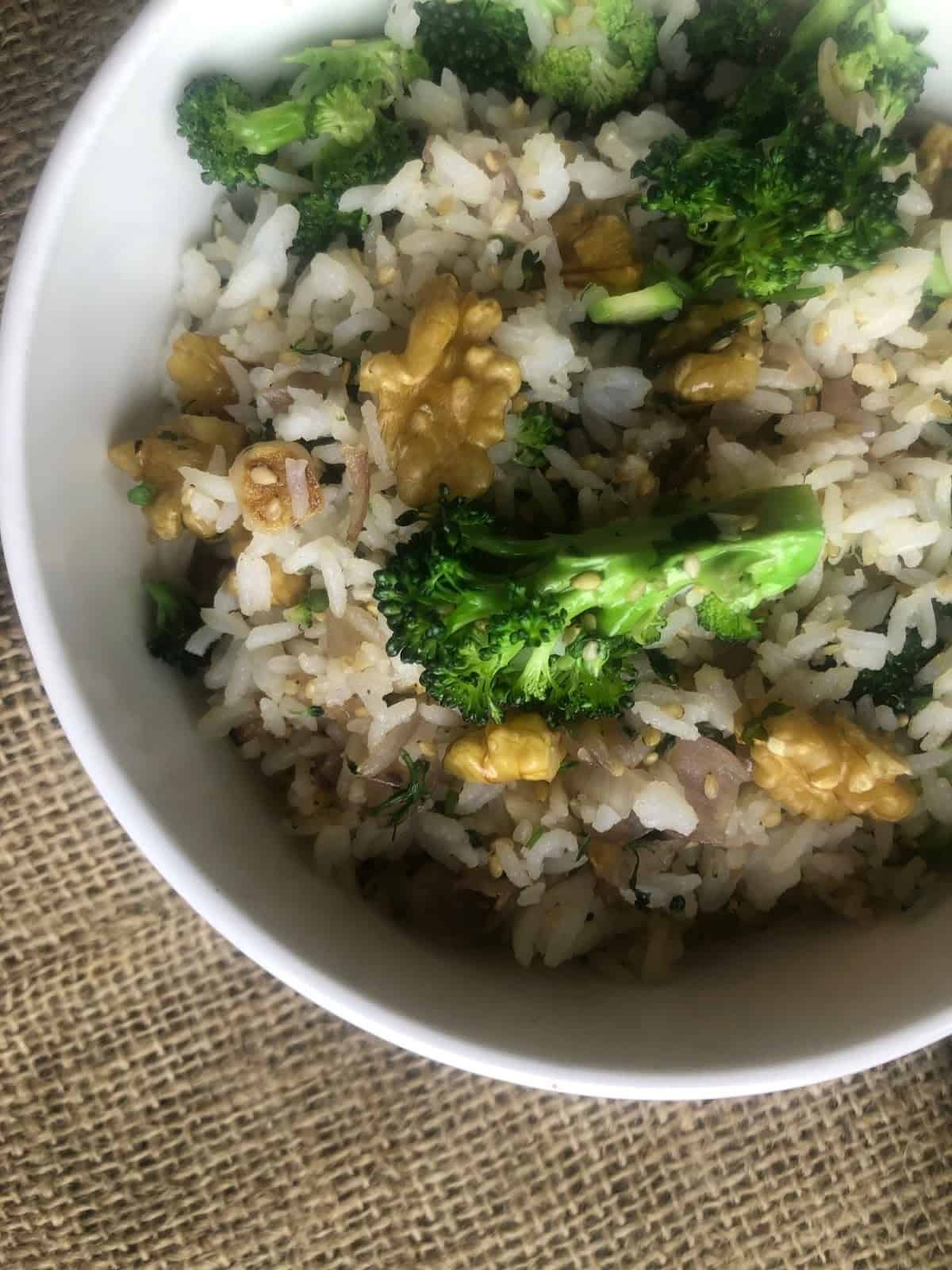 Pin
Onions – 1 medium ( white onions are preferred) 
Broccoli florets – 1/2 cup
Sesame seeds / Til  – 1 tbsp 
Soy sauce – 1 tsp ( you can opt out this and make it soy free, like I did)
Walnuts – 1/4 cup (chopped medium) 
Salt and pepper to taste 
PIN FOR LATER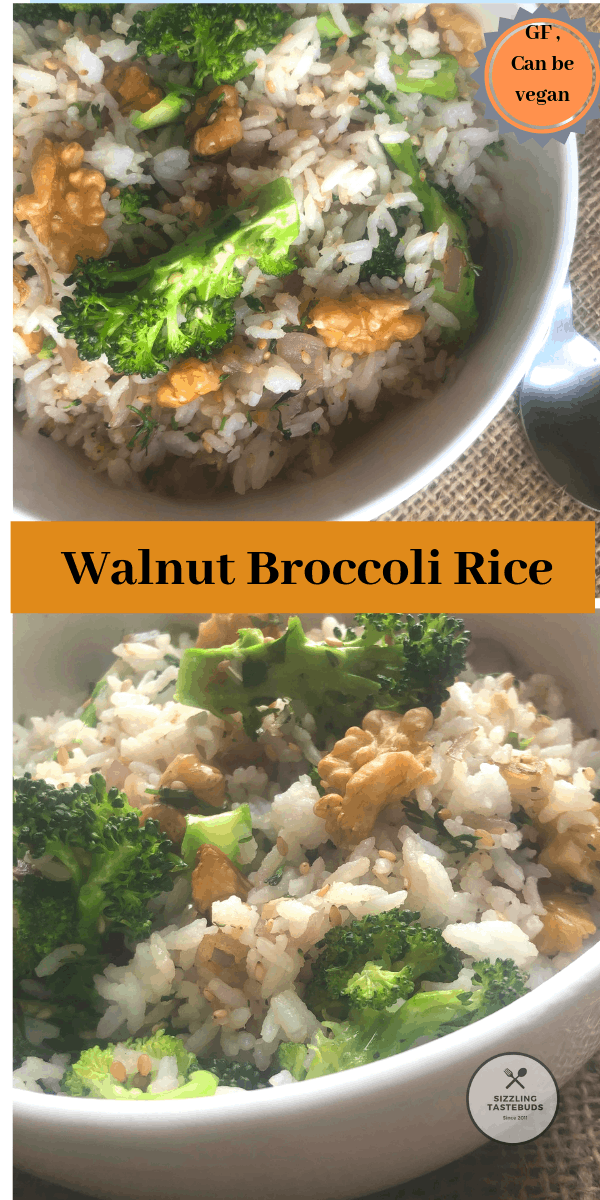 Pin
How to:
In a pan, add butter+ oil. Sauté the garlic and onion till translucent. Now splutter the sesame and broccoli florets . Toss a pinch of salt and saute for 2-3 mins till slightly crunchy.  Now add the cooked rice, soya sauce, salt, pepper and toss well. Tip in the tossed broccoli and serve immediately.     Check the video for detailed recipe