As with the Cajun Spiced
Aubergines, today too I had a different recipe. But Pavani's Turkish Pide
(Turkish Pizza like bread) was so captivating that I had to make it as soon as
I read it. Call me tempestuous or a lady in a hurry, but I keep realizing that
this is the only way I can clear my bookmarked recipes …
As always, her pics are stunning
and this was no expection. With a homemade-pizza loving family even Little
one  loved it. My husband likes eclectic
food, and loads of veggies in his pizza and if possible only veggies and no
cheese on his pizza . 
This was the perfect fit and the only thing was I made it  , baked it but cudnt have even a bite as I
rushed off to class. So there are no final "plated" pics.. But for a runaway
success like this, I am sure we will make it more often. What's more, I added
finger millet (Ragi flour) for the first time with wholewheat and it was so
tastyJ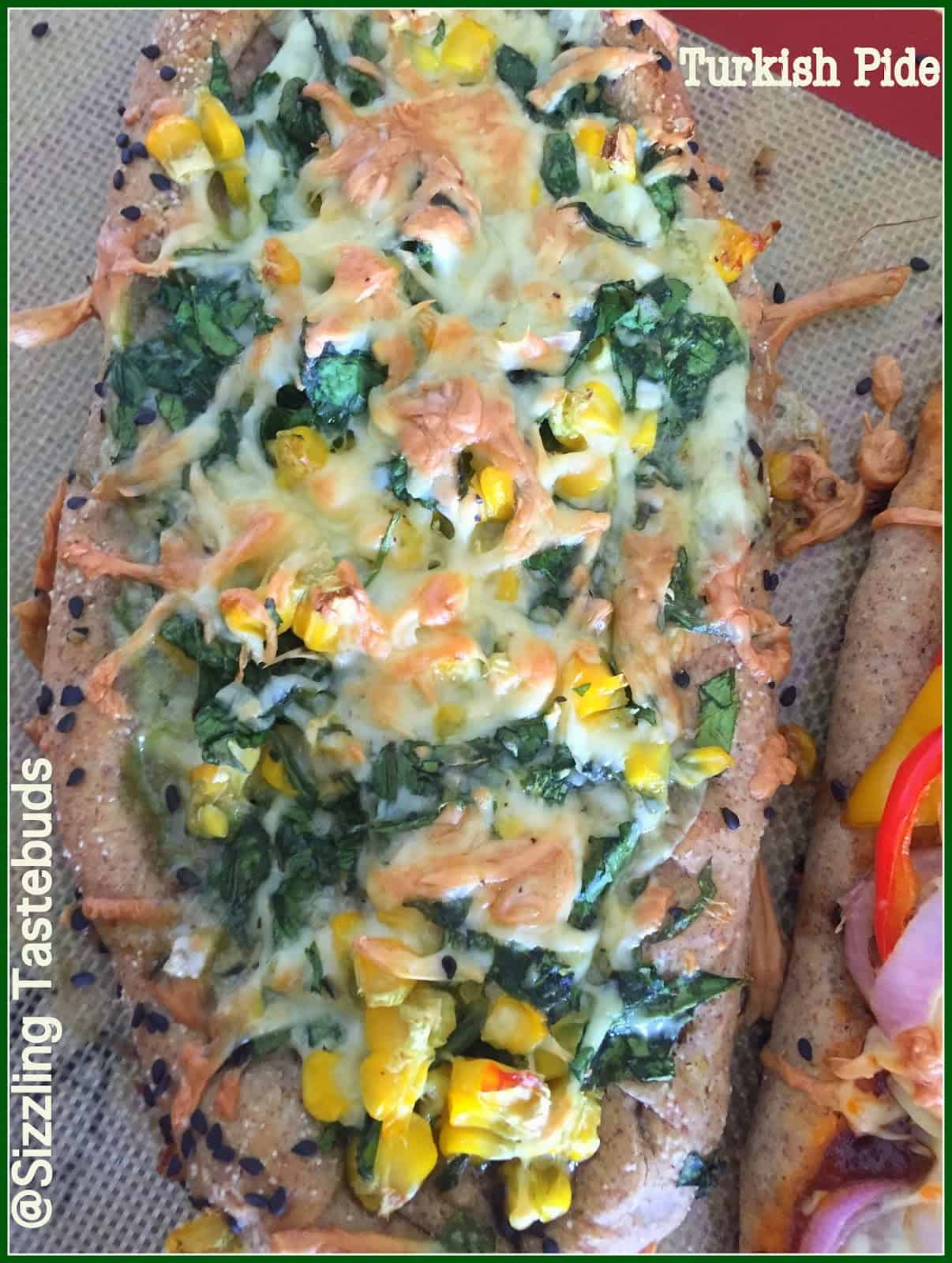 Pin

I divided the dough and had two
different toppings – roasted peppers and cheesy tomato and spinach – corn – cheese.
Both I was told were polished off the plate. Thanks Pavani for a superb idea
and a great recipeJ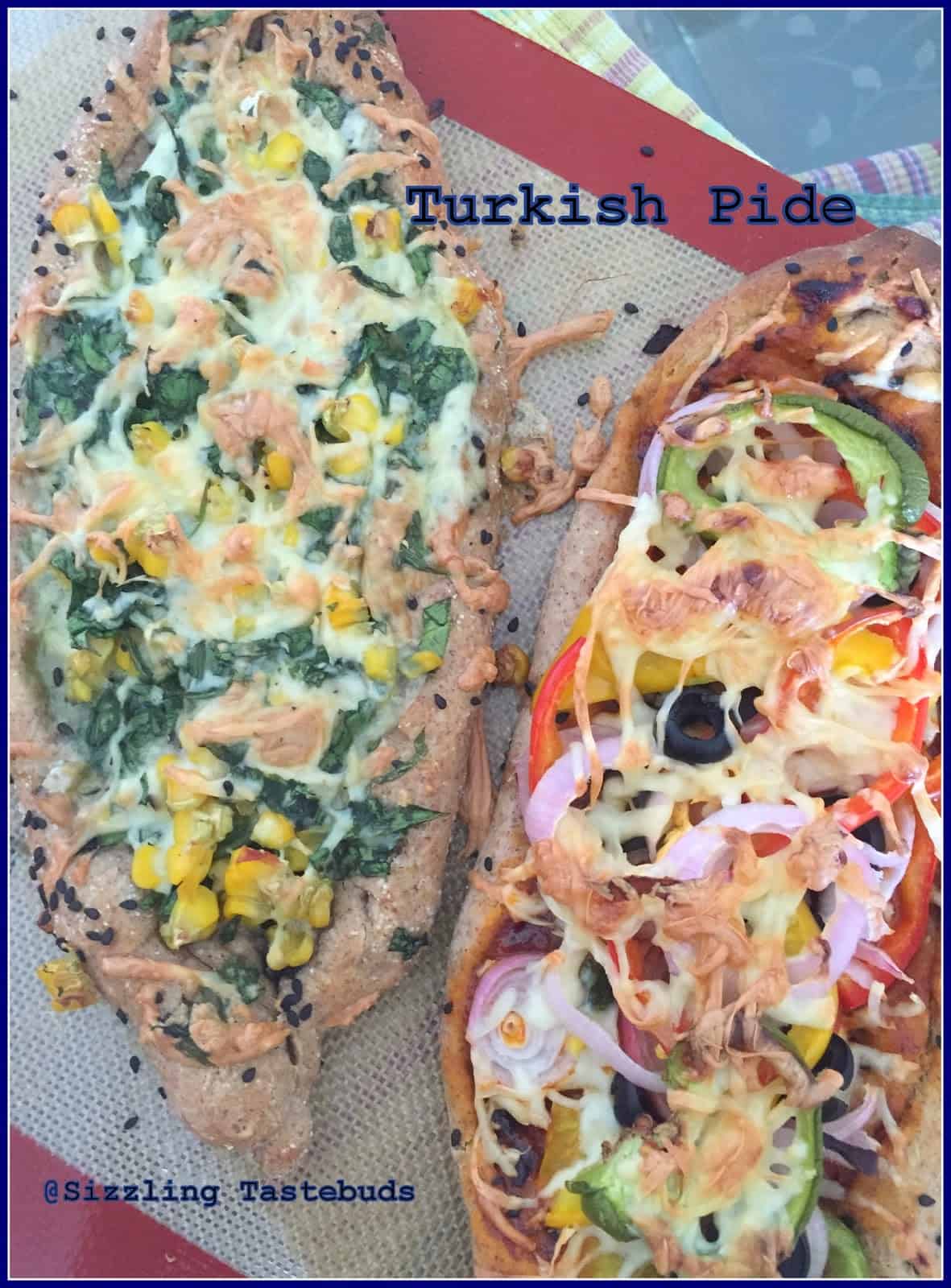 Pin




Baking Marathon Day 25  : Turkish Pide (Turkish Pizza)

Recipe type : Pizza – Italian Cuisine
with a Turkish Twist 

Course: Main Course / Snack 

Prep time: 10 mins | Bake time :
18-20 mins

Ingredients:
Wholewheat flour – 1.5 cups
All purpose flour – 0.25 cups
Ragi / finger millet flour – 0.3
cups
Instant yeast – 1.5 tsp
Warm water – 1 cup (adjust to
flour type)
Salt – to taste
Sugar – 1 TBSP
Olive Oil – 5 TBSP (divided use) 
Toppings:
1)    Spinach –
corn  – cheese topping:
Spinach – ¼ cup – finely chopped
Par Boiled corn – 1/3 cup
Coriander walnut pesto – 2 TBSP
(optional)
Mozarella cheese – ½ cup
Salt – to taste (adjust as
mozzarella is quite salty)
Black sesame seeds – to top
2)    Roasted
Pepper – Tomato Cheese Topping :
Roasted Bell pepper – sliced into
juilennes – ½ cup
Cheese –grated – 1/3 cup
Onions – sliced thin – ½ cup
Dried herbs (oregano / basil) – to
taste
Chopped Black Olives – few
Tomato slices – 2 to 3 nos
Salt – to taste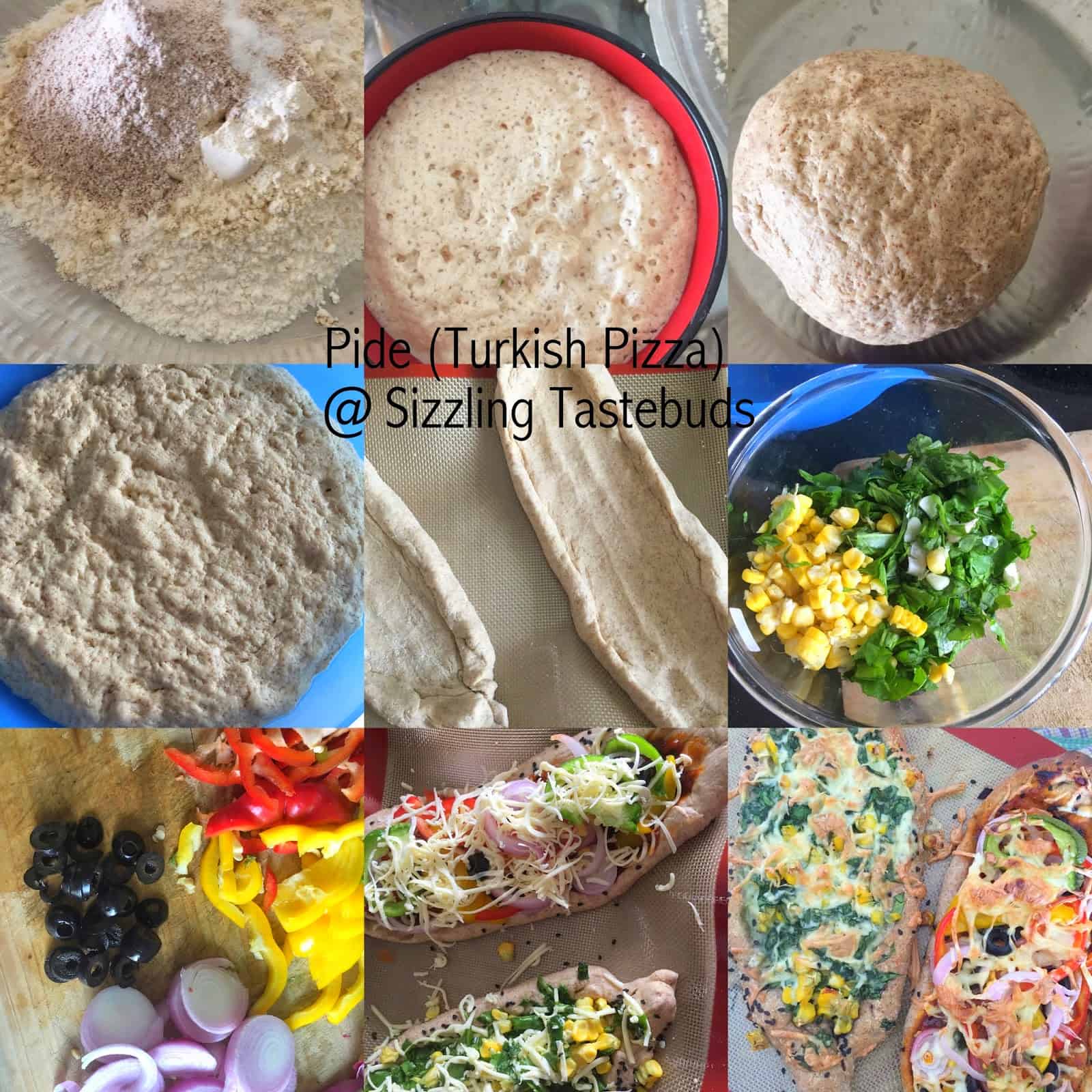 Pin
Method:
Sift all three flours with salt.
Keep aside. Proof yeast with sugar and warm water. Once done, make a dough
adding as much water as required to make a dough.Oil the dough and keep it
aside for 1-1.5 hours till doubled. Punch down a bit.
Divide dough into 2-3 portions
(depending on how big a pizza you need). On a floured surface, roll the
portions into a rectangle.
With the help of your fingers,
fold the edges and the tips to make a boat like structure. Brush oil on top, cover and let them rise for
30—40 mins more.
Now preheat oven towards end of
the second rise, place the 'boats' gently on the baking sheet (silicone mats
are great for this purpose).
Mix the toppings without the
cheese and keep it ready .
Brush the edges with milk if need
be (I didn't do) & sprinkle sesame seeds.
Top with the two kind of toppings and
cheese, and bake for 15-18 mins.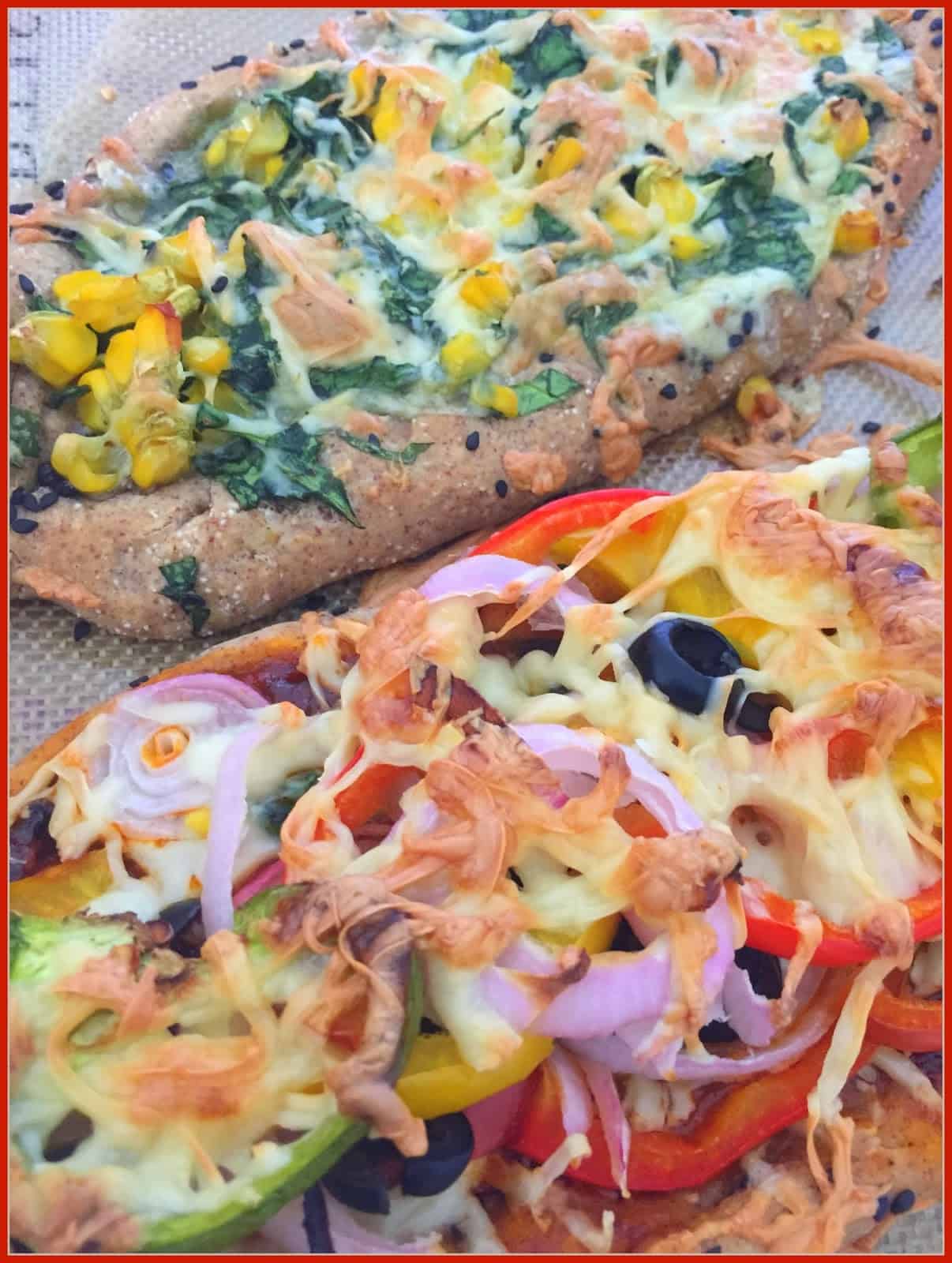 Pin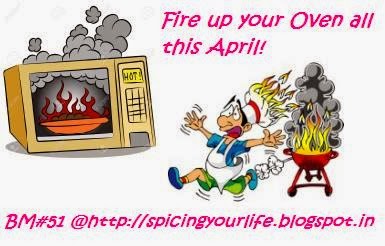 Pin
Check out the Blogging Marathon page for the other Blogging Marathoners doing BM# 51