As we enter a new year,
wishing all my friends, co-bloggers and readers a very happy and healthy new
year. The resolution for me as a blogger is of course to blog more, work upon
my photography skills, revamp my blog, update my recipe index … the list seems
daunting , but I shall take baby steps on this….
Coming to today's post –
Tri Bell Pepper Cheese Toast…
Bell peppersaka capsicum /
Shimla Mirch is one of favourite veggies at home – both for me and the kids.
This week's theme for Blogging Marathon is part of Valli's event Kids Delights – Party Pleasers Theme is hosted by Priya Srinivasan.
Considering I make this
often for both parties and as an after school snack, I experimented with a
combo of all peppers available, and it turned out pretty good. Both my girls
are not into too much cheese, so I cut down that quite a bit. But for cheese
lovers, you can top it with as much as required.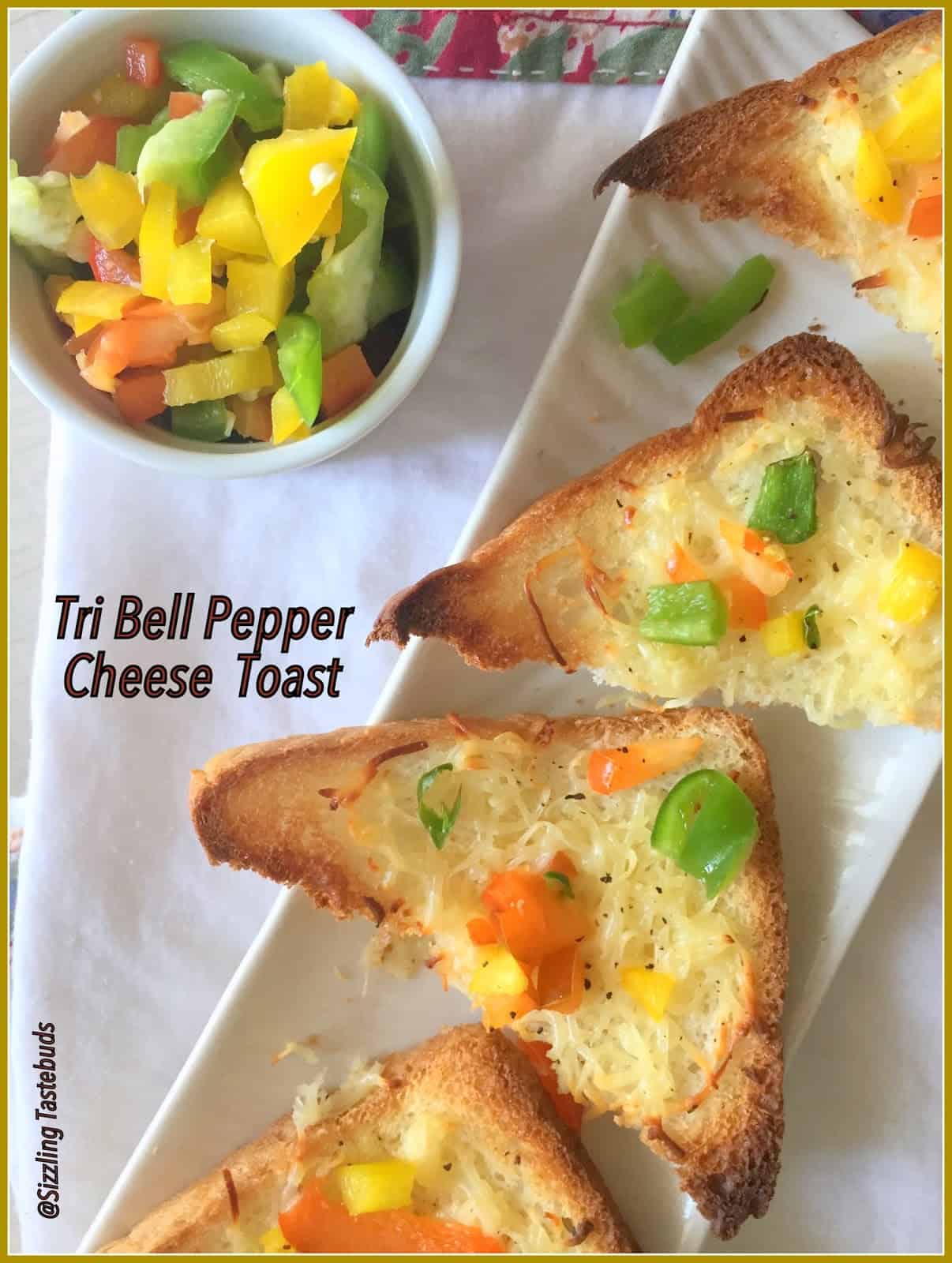 Pin

Meanwhile do check out 10+ Bell pepper / capsicum dishes here

Prep time : 10 mins ; Bake
/ Grill time : 8-10 mins : Serves : 2

Makes: 8 pieces

Cuisine : Indian ;  course : Starters / snacks / appetisers

Spice level : Low to Medium

You would need:
Bread slices – 4 nos (I
used brown bread)
Melted Butter / Olive oil –
1 TBSP
Grated Cheese – ¼ cup
Minced bell pepper – ½ cup
(I used all 3 colours)
Salt and pepper – to taste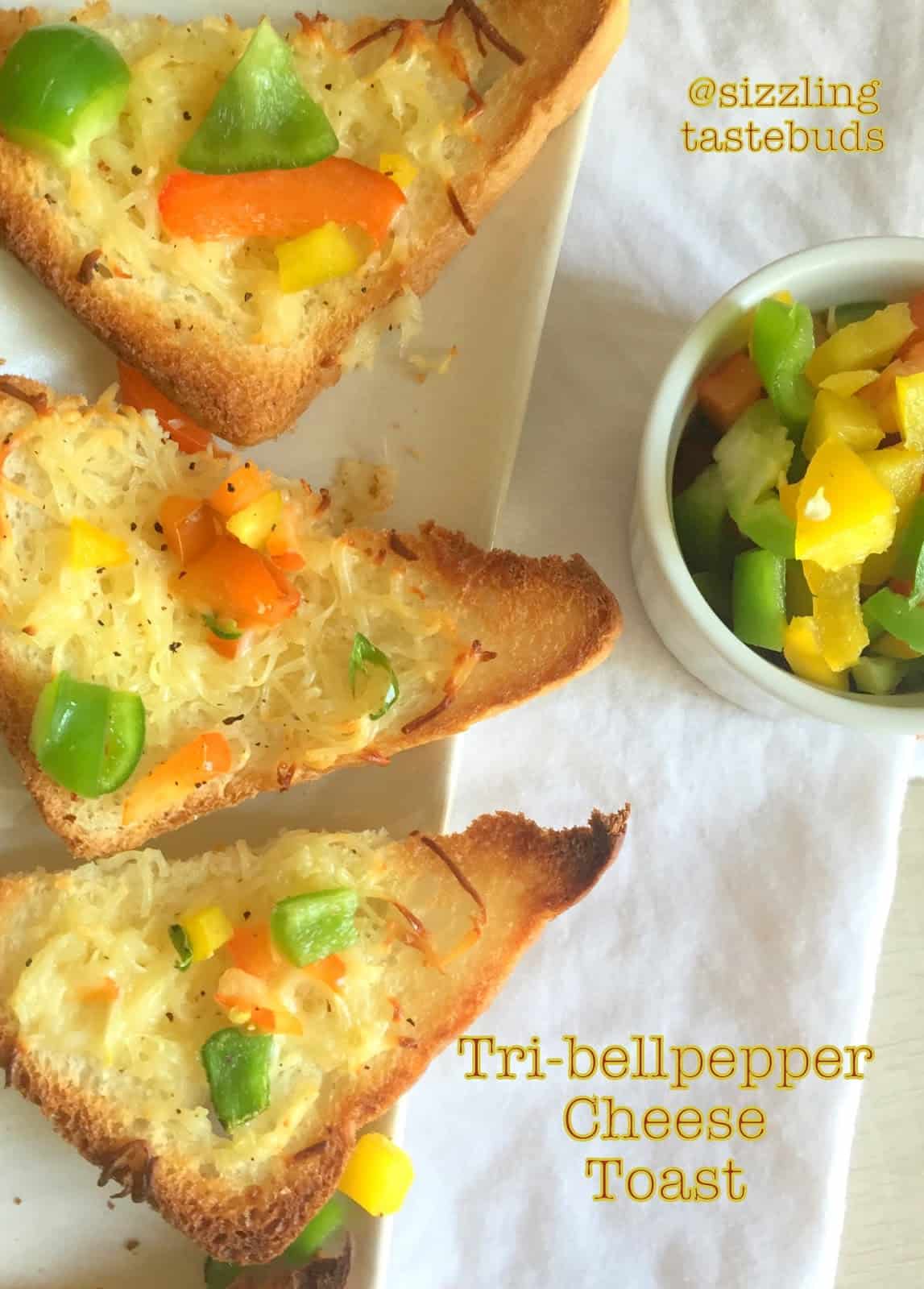 Pin

Method:
Trim edges of a bread slice(I retained them as is) and
cut the bread slices diagonally into two pieces each .
Mix cheese and minced bell
pepper and keep aside.
Spread the melted butter
/ olive oil on all cut slices.
Toast the slices on a lined
tray in a preheated oven for 2-3 mins (or roast slightly on a tava / skillet)
until crisp
Now spread the cheese+
veggie mixture. Sprinkle salt and pepper to taste
Grill further for 3-4
mins till cheese melts (if using a tava,
press the top gently on both sides till cheese slightly melts)
Cool slightly and serve
warm
Check out the Blogging Marathon page for the other Blogging Marathoners doing BM#58