Solkadi is a classic beverage served mostly during summers mainly in Goan & Coastal Maharashtrian households. Its had as an appetiser or mixed with rice and eaten. I had made its cousin – Futi Kadi earlier. The kokum and spices that go into it makes it an excellent coolant and has amazing digestive properties too. Thin Coconut milk (either homemade or store bought) is used as a base.
To know the twist in this dish, read further.  For more summer beverages, why don't you check out Oats Masala Chaas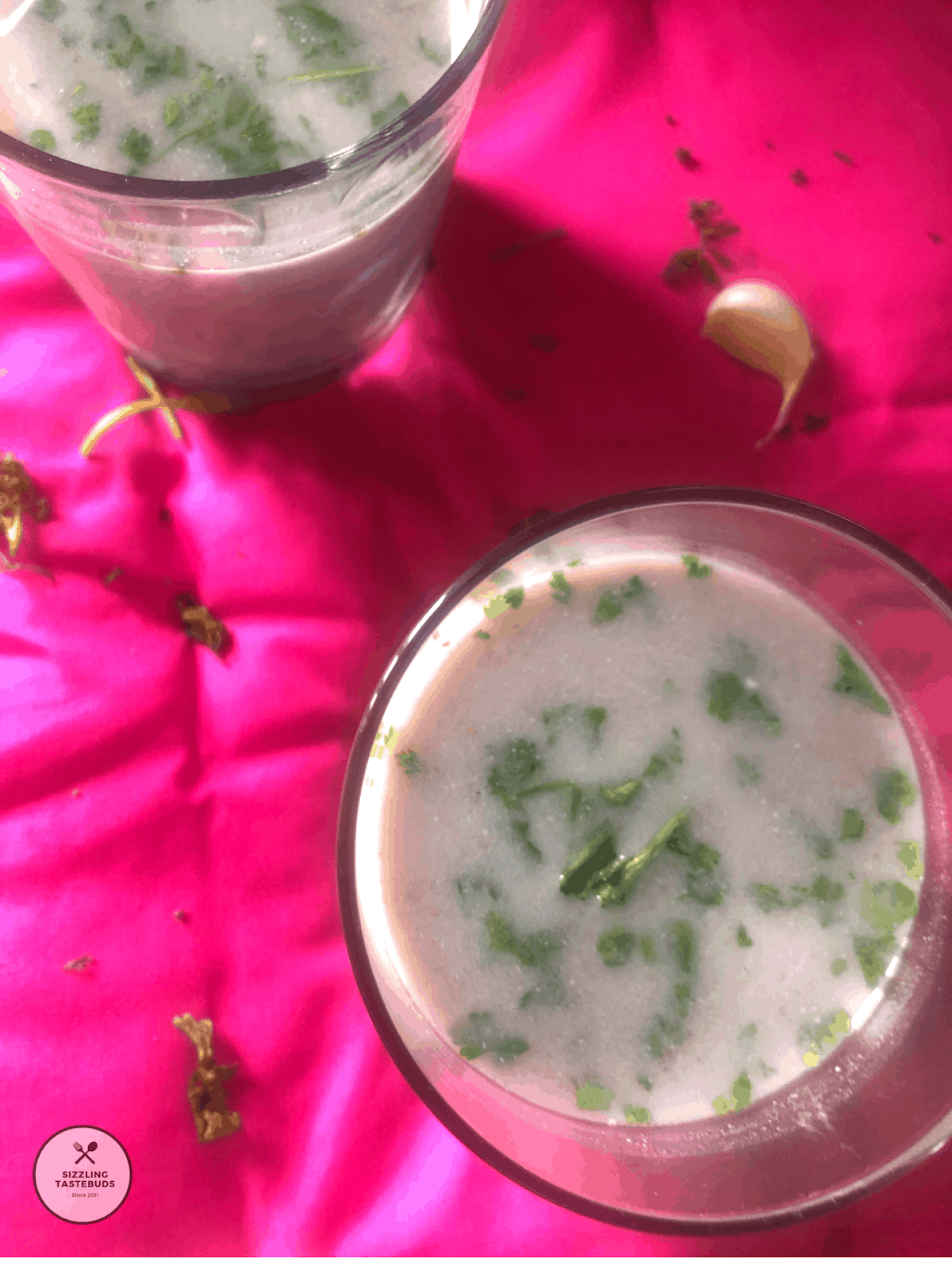 Let's see how to make this Zero Cook beverage that can be rustled up in less than 15/20 mins. But make sure to serve it chilled after refrigerating for 2-4 hours. The flavours really steep in while its resting.
Solkadi – Gluten Free appetiser | Cuisine – goan & coastal maharashtrian | Spice level – moderate
(Can be vegan too!)
Prep time – 10 mins , Zero cook , serves – 4
Kokum – 15 petals (fresh or semi dried)
Water – 1 cup
Buttermilk – 2 cups*
Salt – to taste
Garlic – 1 large pod (grated fine)
Sugar – 1/2 tsp (skip if preferred)
Roasted Cumin powder – 1 tsp
Chopped chillies – to taste
Chopped coriander leaves – 1 tsp (for garnish)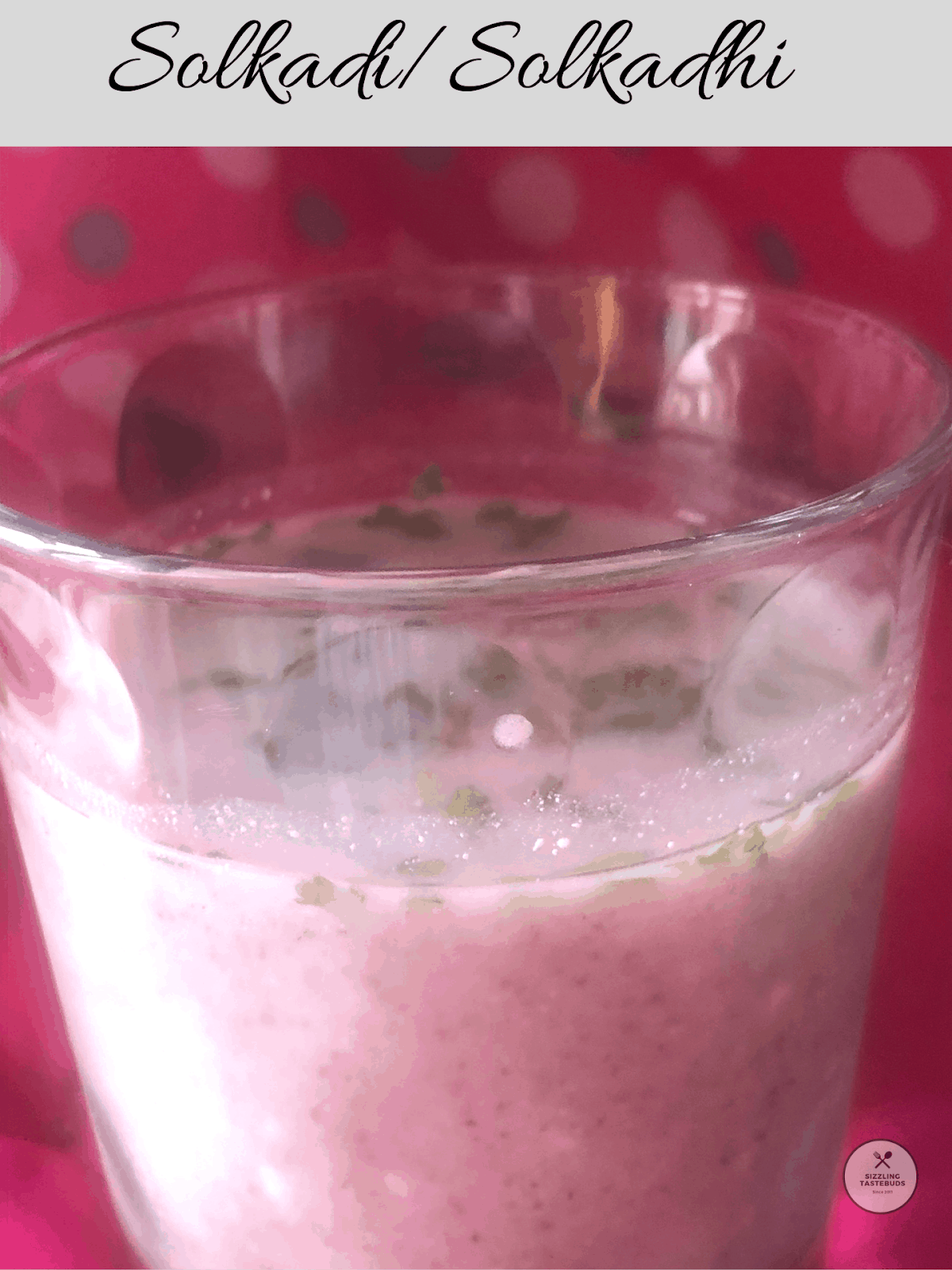 (Traditionally made with coconut milk, but folks at my home don't like the taste of coconut milk in any dish – this was my twist)
Method: (step by step pics shown below in collage)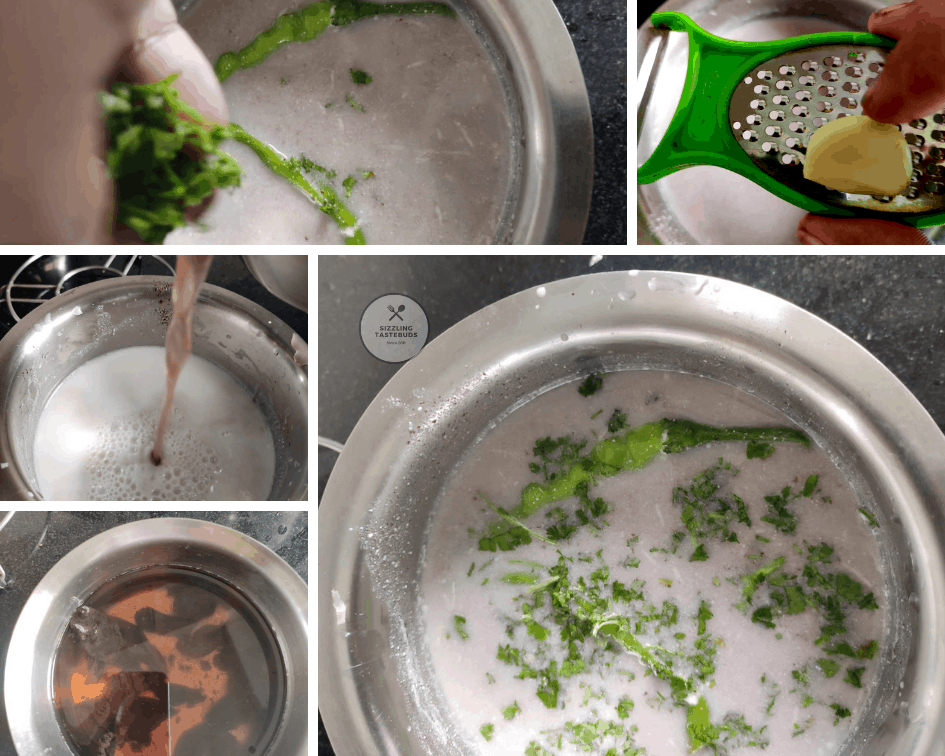 Soak the kokum in water for 1/2 hour. Extract the juice, adding 1/2 cup water if required. If using coconut milk, make it at home or use store bought. I used buttermilk.
Into the base (coconut milk / buttermilk), add the kokum extract, rest of the spices and salt. Mix well. Chill for 2-4 hours and serve cold.
Variation:
If making fresh coconut milk at home, some people grind the garlic and chillies along with the fresh grated coconut and use the thin extract of this mixture as the base. I preferred to add the garlic as is. As I was serving it to the little one too, I soaked the chillies in the Solkadi for 1 hour and then took it out before chilling it again.
In case like my family, you too don't like Coconut milk, make this absolutely easy breezy beverage for the hot summer days with Kokum –Futi Kadhi 🙂