One Pot Meals are so fuss free, kid friendly and with some prior prep, can be put together in a jiffy even on weekday mornings for the school lunchbox. As I have mentioned on many of my broccoli dish recipes, the little one is really fond of broccoli in most forms – Baked Casserole, Soup, Pulav, pizza, Tandoori broccoli and even in cutlets. Thanks to her, I too get to eat one of my most favourite veggies.
Today's dish is inspired from Poonam's blog which has an amazing collection of kid-friendly recipes. As I was paired with her for this edition of Recipe Swap Challenge, I narrowed down 2-3 recipes which were doable during the busy Navratri week as well as with the kids' exams going on. Recipe Swap is a group where the paired bloggers cook from each other's blogs.
This quick Broccoli vegetable rice amped up with veggies caught my eye. I have modified that version slightly in an Indo Chinese fashion to make it more appealing for my kid as well as added some sesame for that nutrition boost.
PIN FOR LATER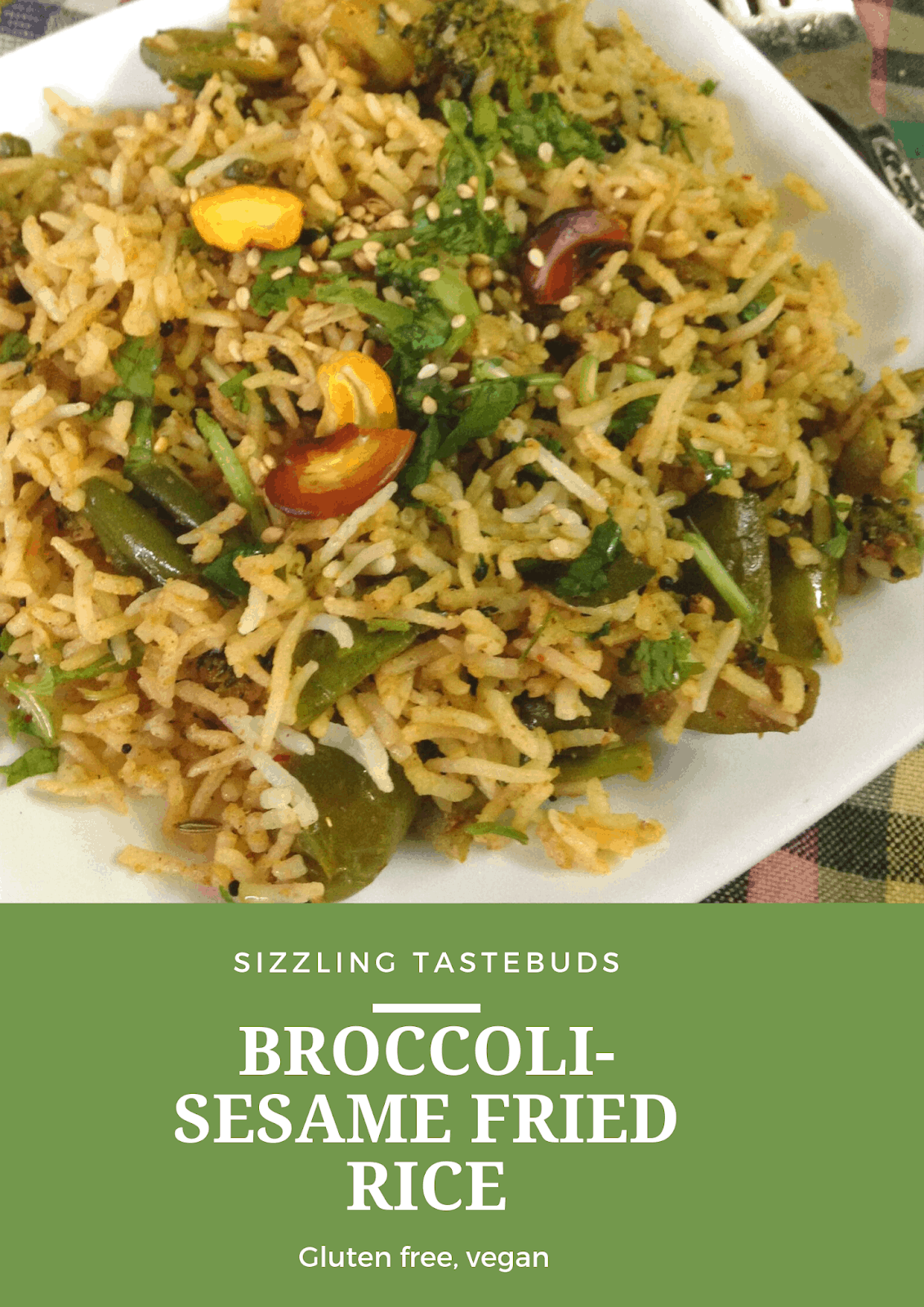 Pin
Prep time – 15 mins, Cook time – 15 mins, serves – 2
Ingredients: (1 cup = 200 ml)
Long grained rice – 2/3 cup
Broccoli florets – 1/2 cup
Chopped veggies – beans, carrots – 1/2 cup – blanched slightly with salt
Bell peppers – 1/4 medium, diced
Onion – lengthwise sliced
Garlic – 1 large pod, minced
Ginger- 1 inch, grated
Soya Sauce – 1/2 tsp
Cashewnuts – few (halved/ chopped coarse)
Salt – to taste
Oil – 2 tsp (I used sesame oil)
Slit green chillies – 1 or 2 (adjust spice) – I didn't add
Crushed Pepper powder – 1/2 tsp
Roasted sesame seeds – 1 tsp (for garnish)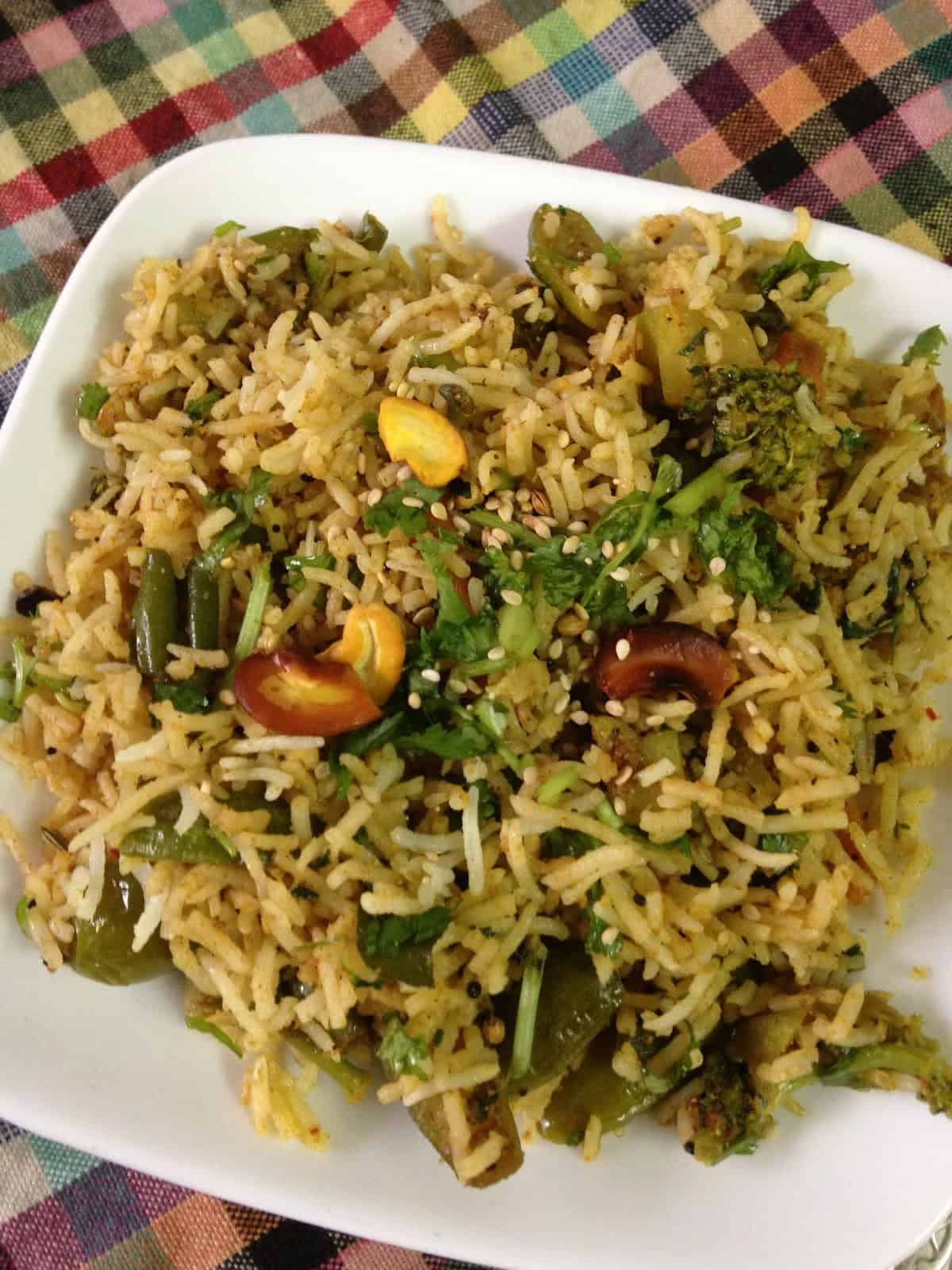 Pin
Method:
Wash, soak and cook the long grained rice as per packet instructions or how you would cook for a pula. Fluff them up with a fork and let it cool.
Meanwhile, in a heavy bottomed pan, add the oil. saute onions and garlic till onions turn soft and translucent. Now add the green chillies, bell peppers, ginger , saute them well. Add the broccoli, blanched veggies and keep tossing them on high flame. once the broccoli begins to char a bit, add the cashews, soya sauce and toss well.
Now add salt, cooked rice and crushed black pepper. Give it one final toss. Sprinkle roasted sesame seeds and serve hot. If packing for the lunch box, add the sesame seeds just before packing.
Pin