Happy to announce the roundup and winner of the CEDD – Strawberry Desserts eventthat I hosted this October. Thanks to Ravenfor this opportunity. Although I personally love strawberries, it was completely out of season to make any dishes out of the fresh fruit. I loathe the synthetic store bought crushes. I was very tempted to make ice cream out of strawberry essence, Diwali and other personal agendas took centre stage the entire last month. However, I have 14 yummy recipes sent across my dearest friends that I present to you on the roundup … Thank you so much and appreciate the effort.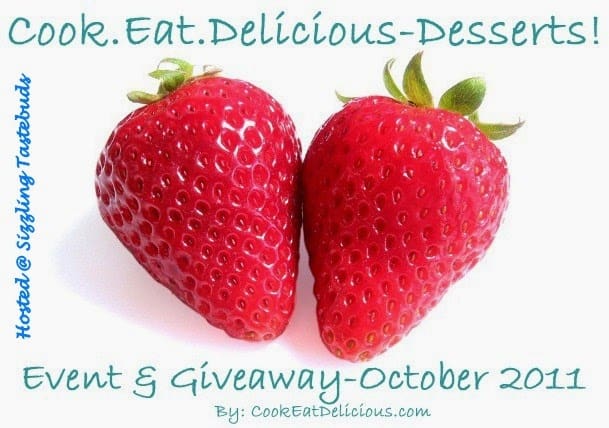 Pin

And the winner of the giveaway is Suma from Veggie Platter !! Congratulations Suma. Please check your email on how the prize is to be redeemed 🙂

Hope you and other readers also would participate in my Ongoing events – Flavours of China and Global Food Festival with equal or better fervour 🙂

Cheers,

Kalyani

Let's get on to the round up now..In order of receipt, we have:

Vardhini's yummy Strawberry preserve with no pectin at all.. how much more healthy can it get ?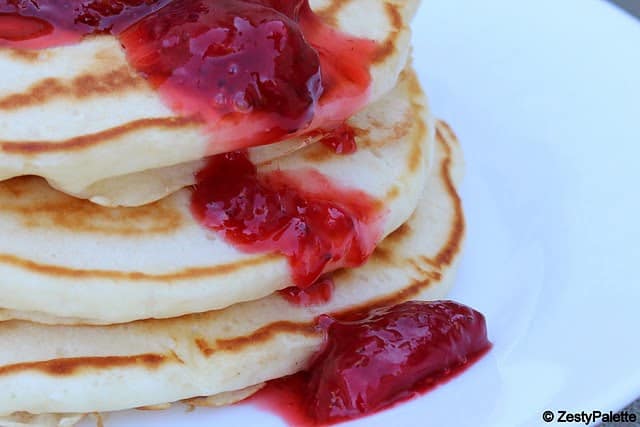 Pin

Shobha's Peach and Strawberry Cake is surely a keeper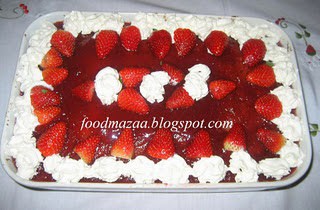 Pin
Sadaf's entry – Chocolate dipped Strawberries is heaven come to earth delight – my personal fav with this berry: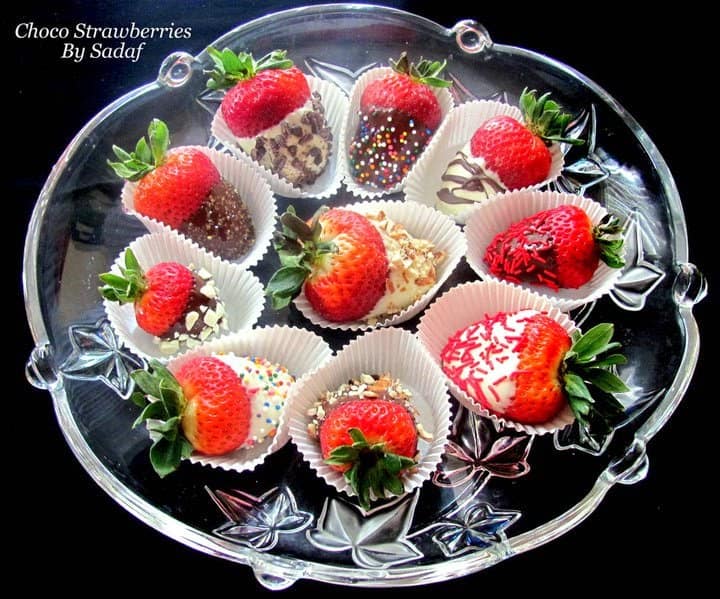 Pin
Sukanya of Saffronstreaks has sent us two sinfully rich strawberry delights – Strawberry Phirni & Strawberry Sandesh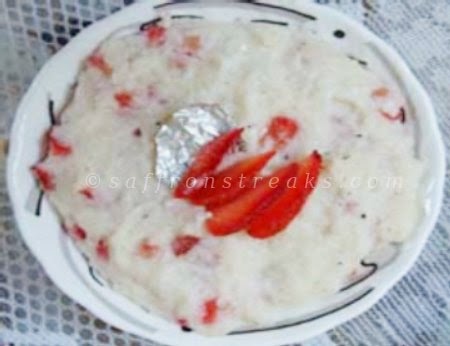 Pin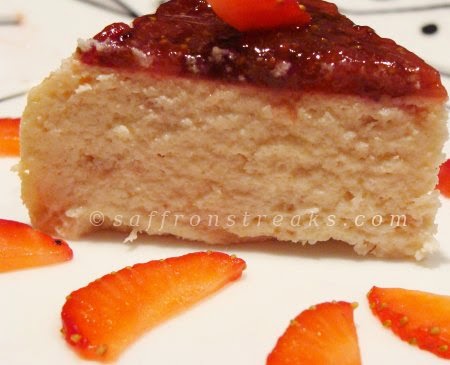 Pin
Anzz has converted the ubiqutous pizza into a Strawberry and cream Pizza .. how innovative 🙂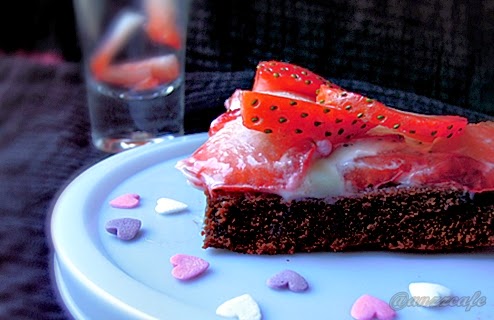 Pin
Amy from Food Corner has sent us this delectable Strawberry yoghurt Pudding cake.. truly mouth watering !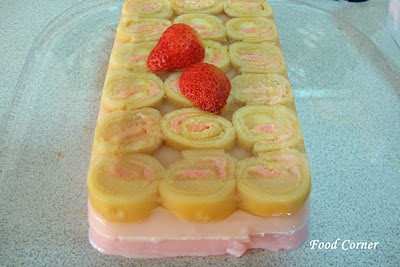 Pin
Strawberry and a cool yoghurt smoothie – that's a refreshing drink that Suma has brought us in Strawberry yoghurt here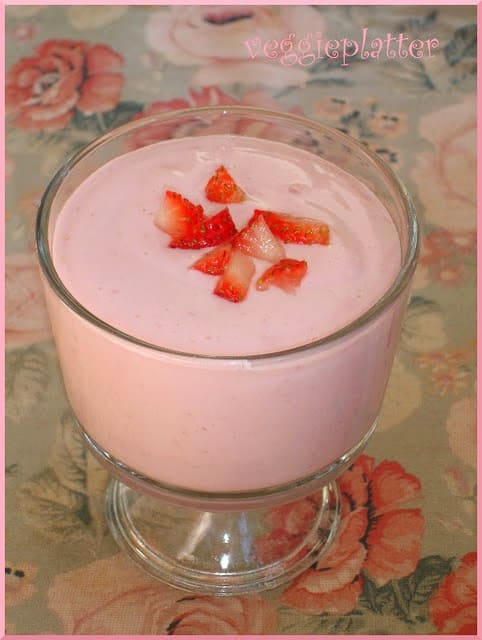 Pin
Casey of the Bookcase Foodie has brought this Creamy strawberry Dessert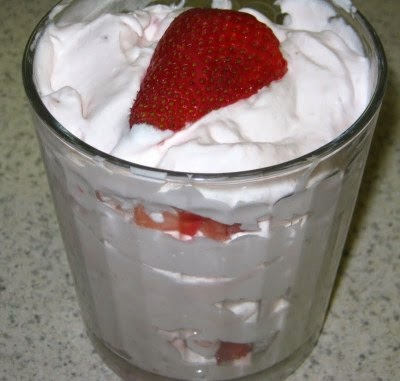 Pin
Nayna of Simply food has simply floored me with 4 yummy dishes:
White Chocolate and Strawberry Tart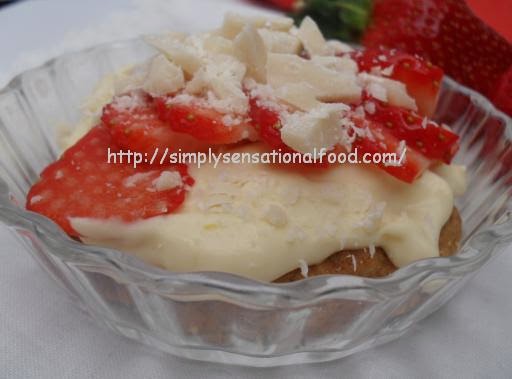 Pin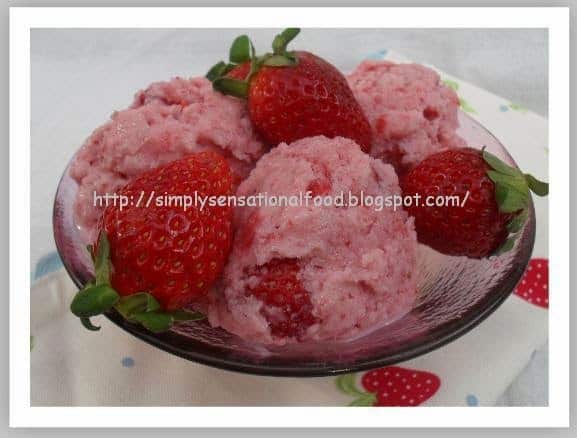 Pin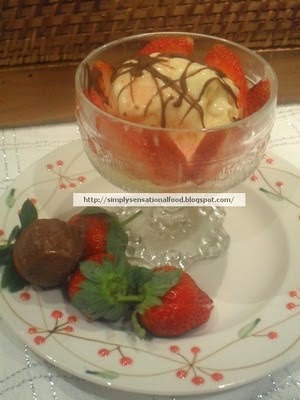 Pin
and Nayna's fourth yummy entry : my favourite Eggless Strawberry muffins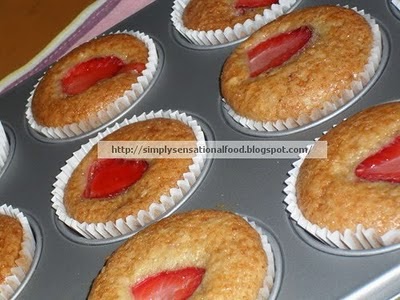 Pin
Whats a strawberry event without Trifle ? Riddhima has sent this mouthwatering Cheesy Strawberry Trifle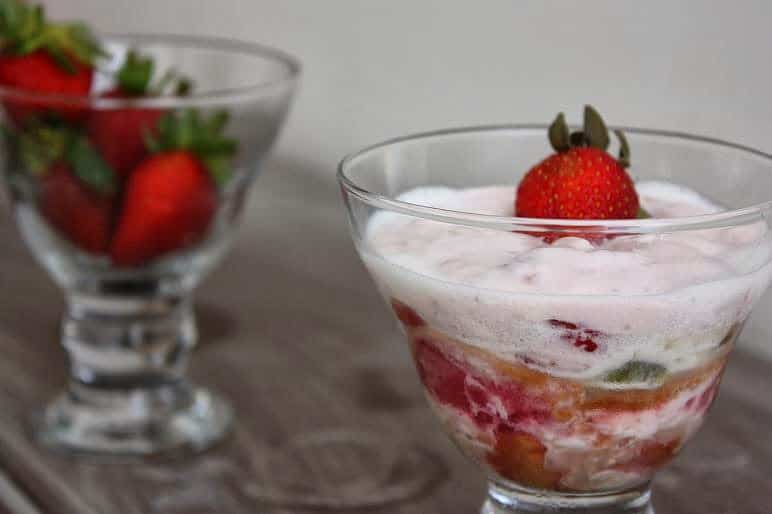 Pin
Archana has sent this tantalisingly smooth Strawberry Custard / Mousse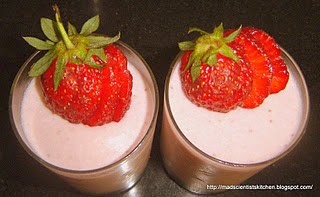 Pin