Whats in a Poori, one might ask… Well,first as a family we don't eat Pooris that often. Two, I dnt remember the last time I made this all by myself from start to finish. And thirdly, I didn't know how to puff them, restaurant style.
So, armed with these newly acquired skills, I was ready to make the perfect Poori, and accompanied by the perfect side dish – Punjabi Choley , or spiced Chickpeas curry. There is of course the fattening cousin of Poori, which is made from Maida or APF, called the "Bhatura". But as this was to be for a quick lunch meal, I chose to make the former. Kiddo looked at me impatiently waiting for the clicks to be done, and while she dug into it, gave me a thumbs up sign that she liked it. This goes to BM under "30 min meals" & Valli's Mela under the same name. You can make this for breakfast or lunch too. Off to the recipe now.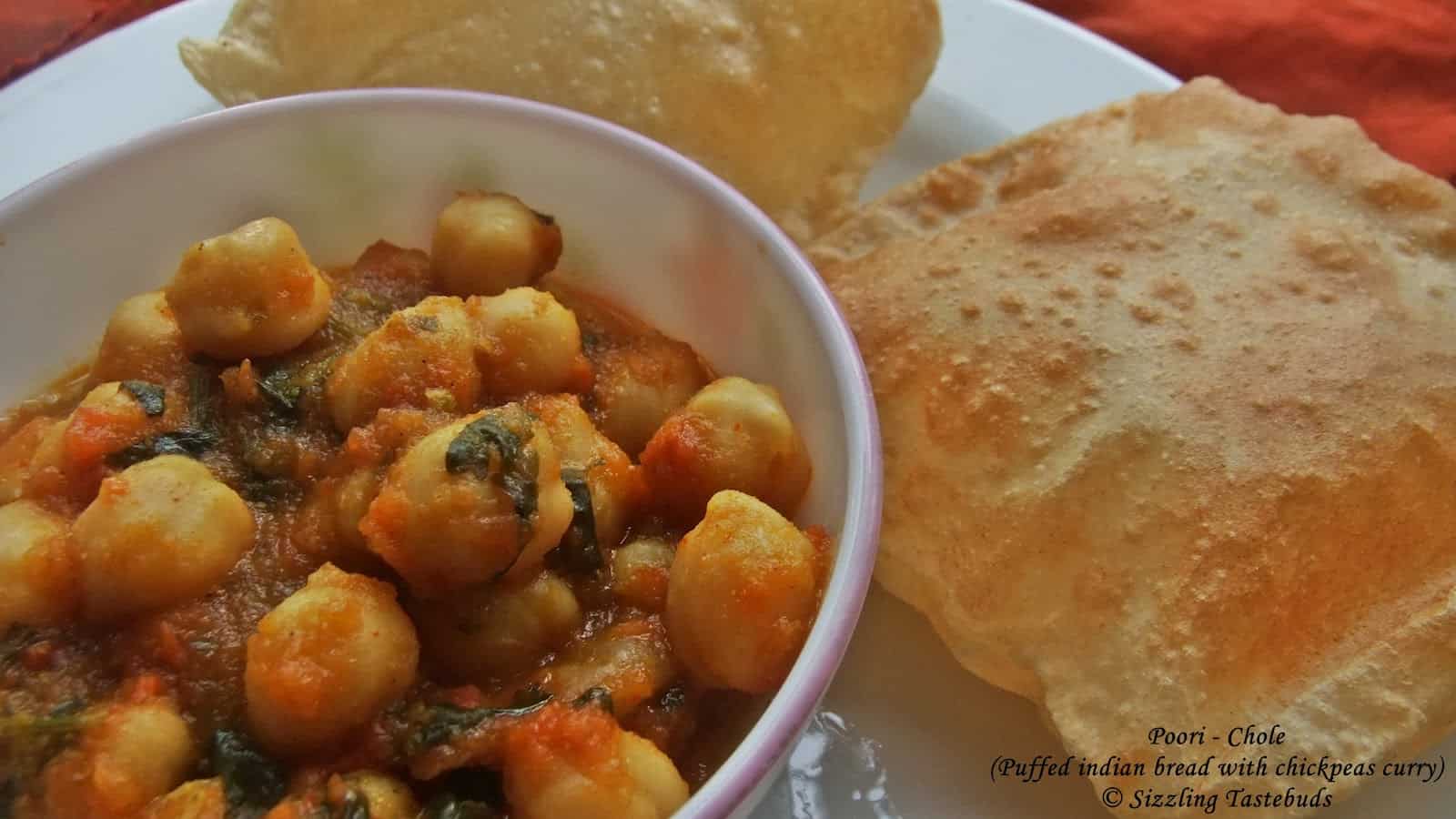 Pin

Ingredients:

For the poori : Makes 10-12 medium sized pooris
Wholewheat flour – 2 cups
Salt – to taste
Warm water – ¼ – ½ cup, depending on the quality of the flour
Ghee / clarified butter – 1 TBSP
Oil– to deep fry
For the Punjabi Choley: Refer my recipe here.
Method:
1) In a large bowl, mix together the flour, salt and ghee till they come together. Add warm water little by little to form a slightly stiff dough. Cover for 10 mins.
2) Divide into equal balls. Heat oil in a frying pan.
3) Roll the dough portions into thin equal sized discs.
4) Fry on medium heat till they puff up and turn golden brown on both sides.
5) Drain on kitchen towels and serve hot with Punjabi Choley for a sumptuous meal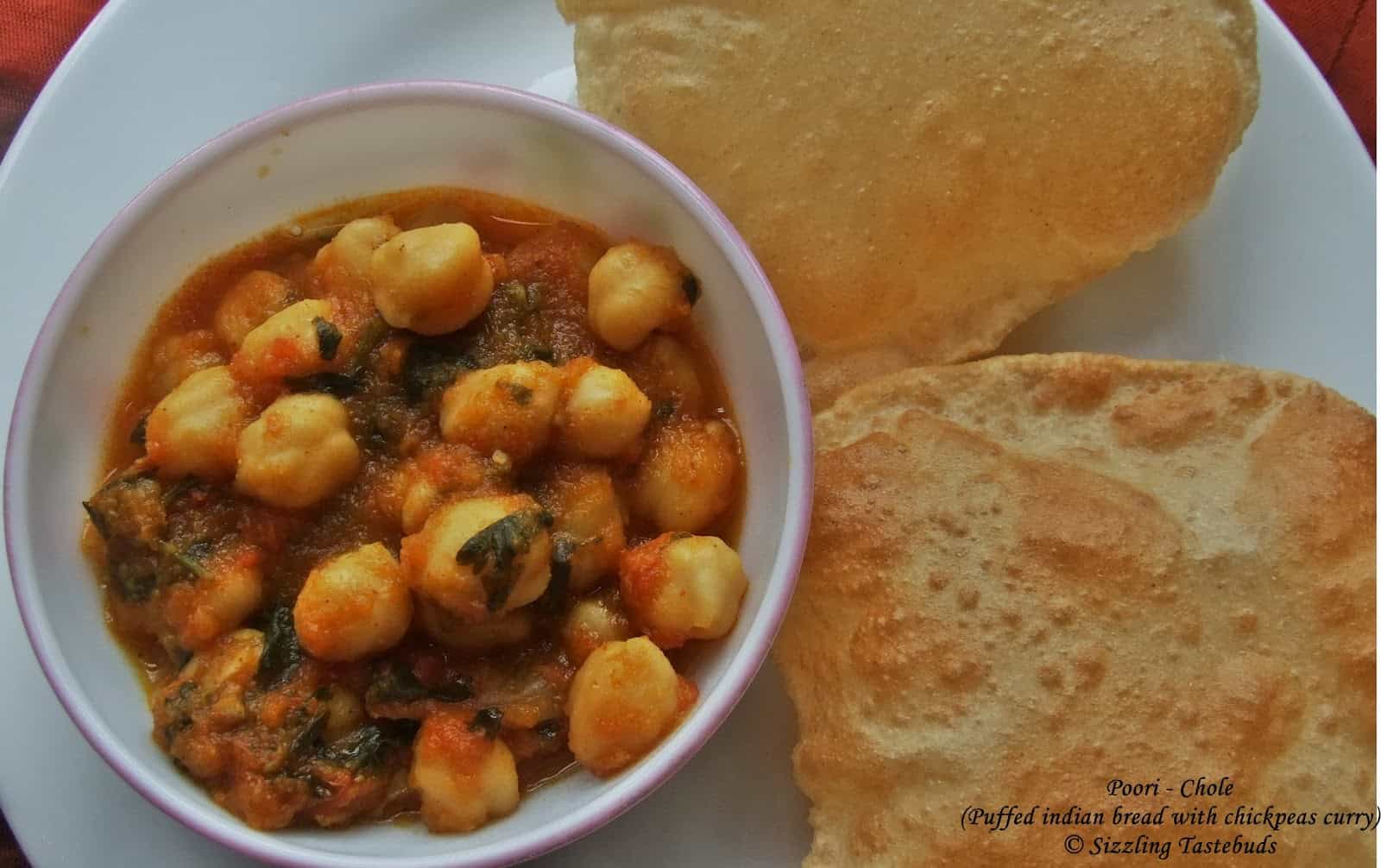 Pin