Each home in India has its own share of
accompaniments – be it thogayals (thuvayals or chutneys), pickles, spicepowders – both for everyday meals as well as those made for occassions. I was
recently reading a wonderfully chronicled book called "The Imperial
Cholas" by the ITC Group (5 star hospitality chain) and there it
mentions that these accompaniments were mostly made both to tickle the palate
(with its blend of spices) as well as standins when vegetables were
scarce.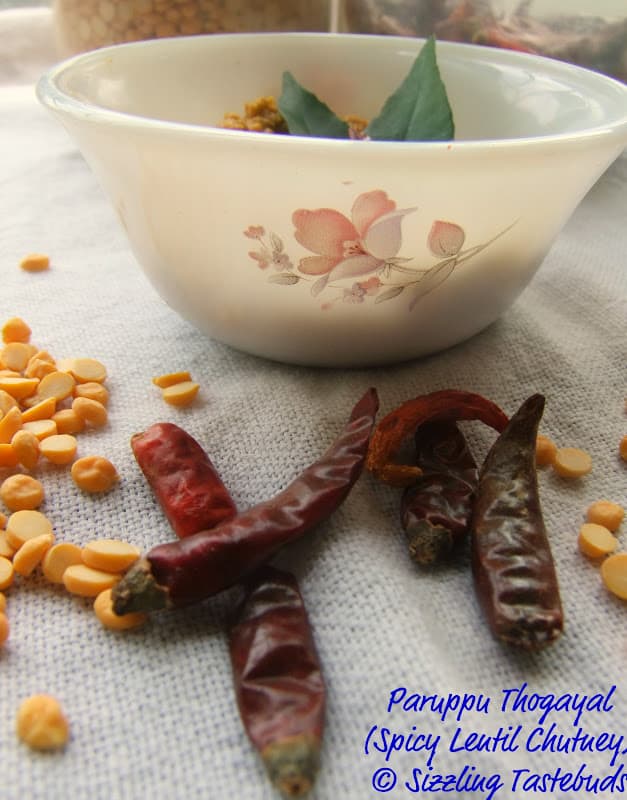 Pin

I think both the
reasons are so true : How else can the simple Idli reach to greater heights with a
wonderfully divine Molagapudi (fiery lentil spice powder) ? Or how many days have you (in a typical south
indian home) craved for just Paruppu Thogayal with just roasted papad, steamed
rice topped with a dollop of ghee or sesame oil with no other vegetables to
complement the meal ? 

Well, dont dream anymore… coz this is a
lipsmacking Paruppu Thogayal today. Team it with white rice for a
fulfilling meal .Every Tamilian household has their own version of Paruppu
Thogayal, but this is my grandmom's recipe, and am very proud to present this
here for another week of Blogging Marathon under "Accompaniments"
theme and Vardhini's Healthy Side Dishes. Check out the other BMers here. Also
sending this to my own event – Kitchen Chronicles Heirloom Recipes hosted by
Saras. In case you have similar recipes posted in the month of April, rush your
entries to Saras here.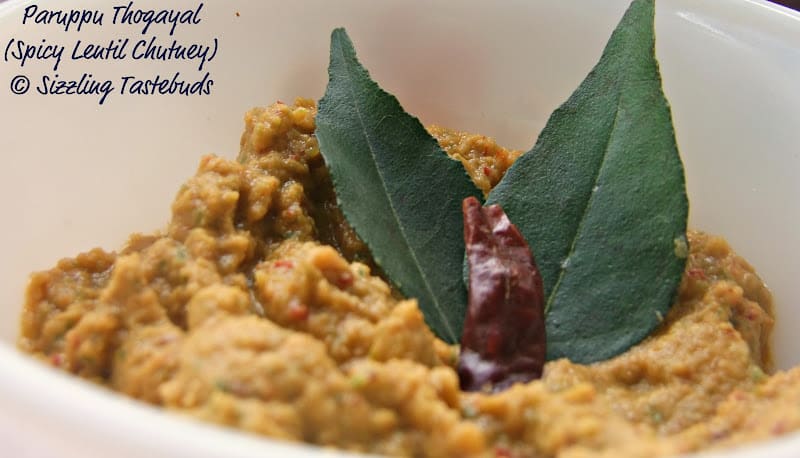 Pin

———————————————————————————-

Prep time –
10 mins 

Cook time –
5 mins (To roast the ingredients)

Serves – 3

Difficulty
level – Easy

Serving
suggestions – Steamed rice + any Rasamof your choice, Roasted papad

———————————————————————————-

Ingredients:
Sesame Oil – 1 TBSP
Toor Dal –
1/4 cup
Channa Dal
/ Kadalai Paruppu – a handful
Tamarind
 – a small gooseberry sized unit
Jaggery –
half the quantity of jaggery
Grated
coconut – 5 TBSP
Salt – to
taste
Dry Red
chillies – 4 to 5 (adjust spice)
Hing /
Asafoetida – a generous pinch
Tempering: Oil (1 tsp), Mustard seeds,
Curry leaves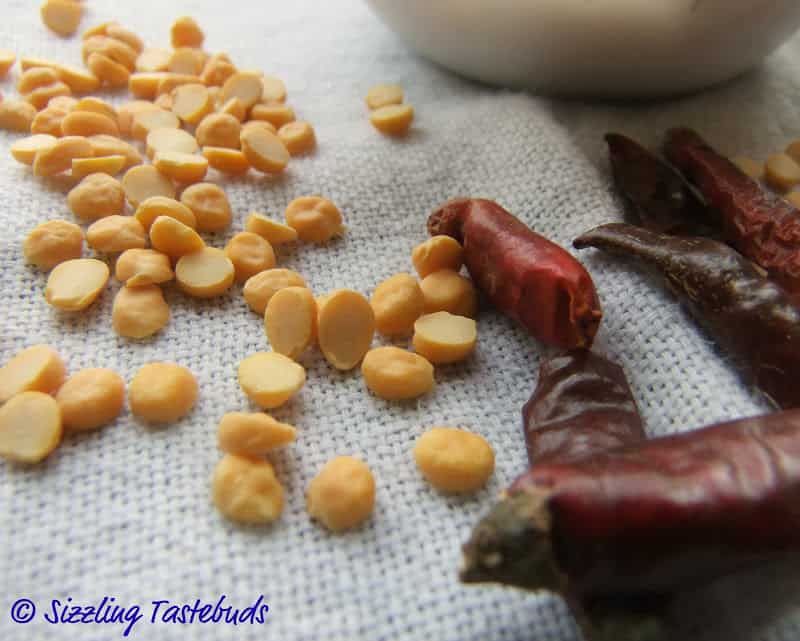 Pin
Method:
1) In a large pan, heat the Sesame
oil. Roast the dals (lentils) on medium heat one by one till they turn golden
brown and slightly crispy. Transfer to a plate. In the remaining oil, fry the
tamarind, red chillies and transfer to the lentils plate. Cool
completely. 
2) In the hot pan (without any oil),
roast the coconut once for 1 mins (with flame switched off). This is crucial to
improve the shelf life of the chutney,especially in summers. 
3) Now, DRY grind the dals,
asafoetida, salt, jaggery to a very coarse powder (remember this is NOT a
smooth chutney, but a rather coarse one, used to mix with the rice). 
4) Now add tamarind and about 3 – 4
TBSP of water and grind to a thick kind of consistency.
5) Transfer to a serving bowl.
6) Heat 1 tsp of oil. Splutter mustard
and curry leaves. Pour onto chutney and serve immediately.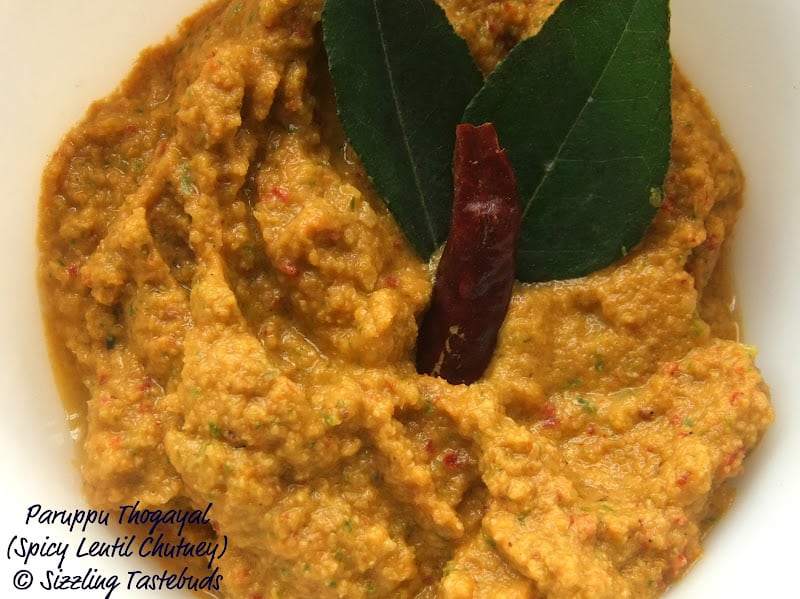 Pin