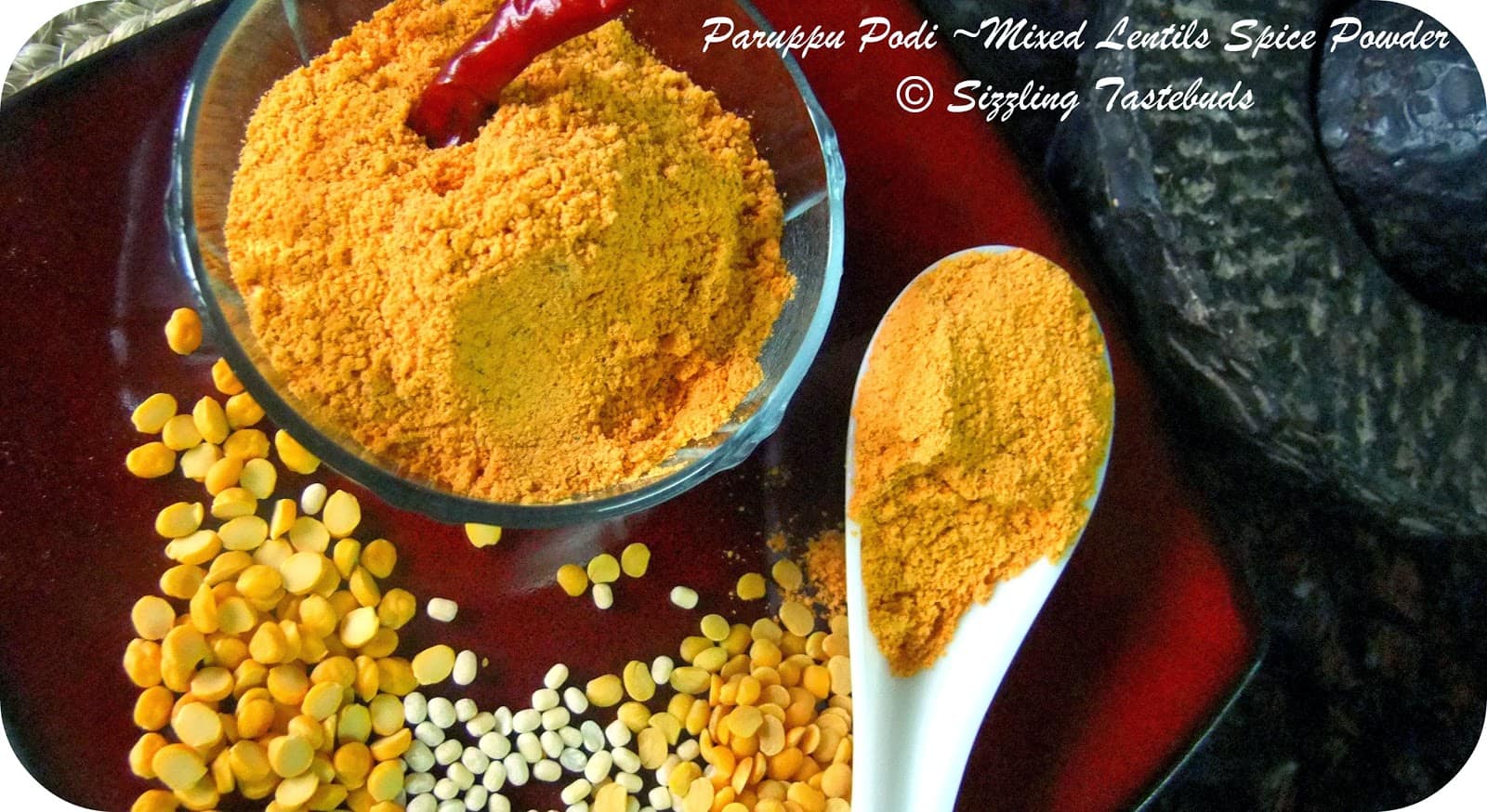 Pin

Necessity is the mother of Invention .Truly applies in a kitchen , where all elements of a typical corporate world – Supply chain, inventory management, housekeeping, human resources, budgets, planning, entertainment, resource allocation – all happen simultaneously and endlessly !! One of these days, when we were tired of making sabjis, and wanted to have something quick, I thought of making Paruppu Podi (mixed lentils spice powder).. WhileMolagapudi / Molagapodi (accompaniment to Idli / Dosa) is used with Idlis or Dosas , Karivepalai Podi ~ Curry leaf Spice Powder and Paruppu Podi tastes divine with plain steamed rice and a drop of sesame oil (for kids, you could use ghee / clarified butter). I make this podi (spice powder) in small batches always , to ensure it stays fresh.. This is a very easy recipe and goes to the following events, apart from Blogging Marathon (Day 6) under "Cook with 5 ingredients or less" theme. Checkout my fellow marathonershere.

This is made in many many different ways in each household, depending on the spice / taste quotient. Some use only Toor Dal (Split Pigeon pea) , some Urad (split black gram) and Toor dal, but I do add a bit of Channa Dal (Bengal gram) for a variation.

Ingredients:
Toor dal – 1 cup
Urad dal / Uluthamparuppu  – 1/4 cup
Channa Dal – 1/2 cup
Red chillies – 4 -5 (if using kashmiri variety, increase to 7 -8) – adjust to taste

Pin

Salt – to taste
Oil – 2 Tsp
Method:
1) In 1 tsp of oil, fry the lentils one by one till golden brown
2) Now add 1 tsp more and fry the red chillies till done (take care not to burn them).Cool completely
3) Now coarsely pulse the lentils in a spice grinder. Break the fried chillies and add them along with salt to the spice grinder. Pulse again to semi- coarse texture.
4) Cool and store in an airtight glass container.
5) Serve with hot rice and ghee / oil.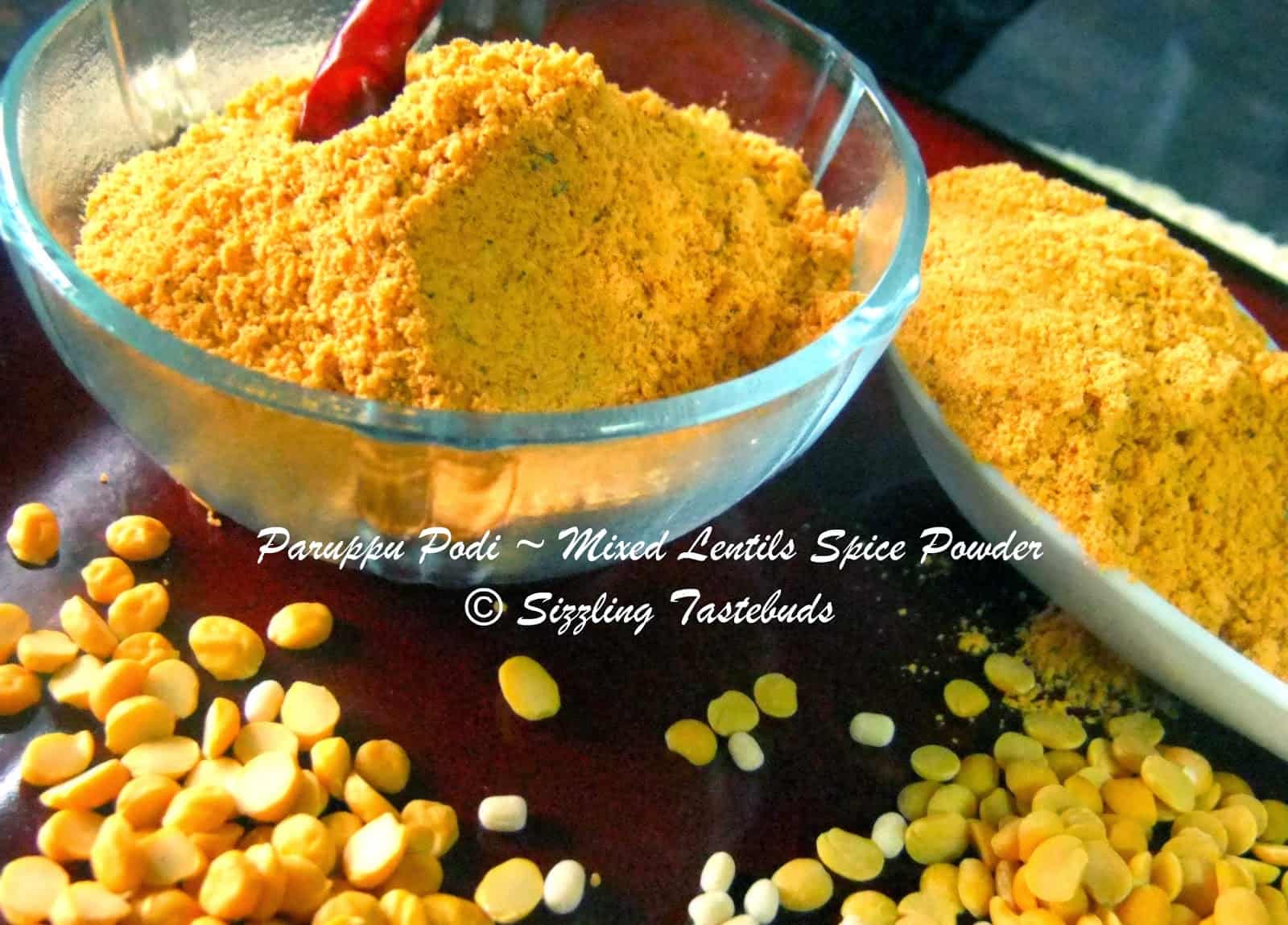 Pin