Pilaf (also known
as pilav, pilau, plov, pulao, polu and palaw)
is a dish in which rice is
cooked in a seasoned broth.. In
some cases, the rice may also attain its brown color by being stirred with bits
of cooked onion, as well as a large mix of spices. Depending on the
local cuisine, it may also contain meat, fish, vegetables,
and (dried) fruits.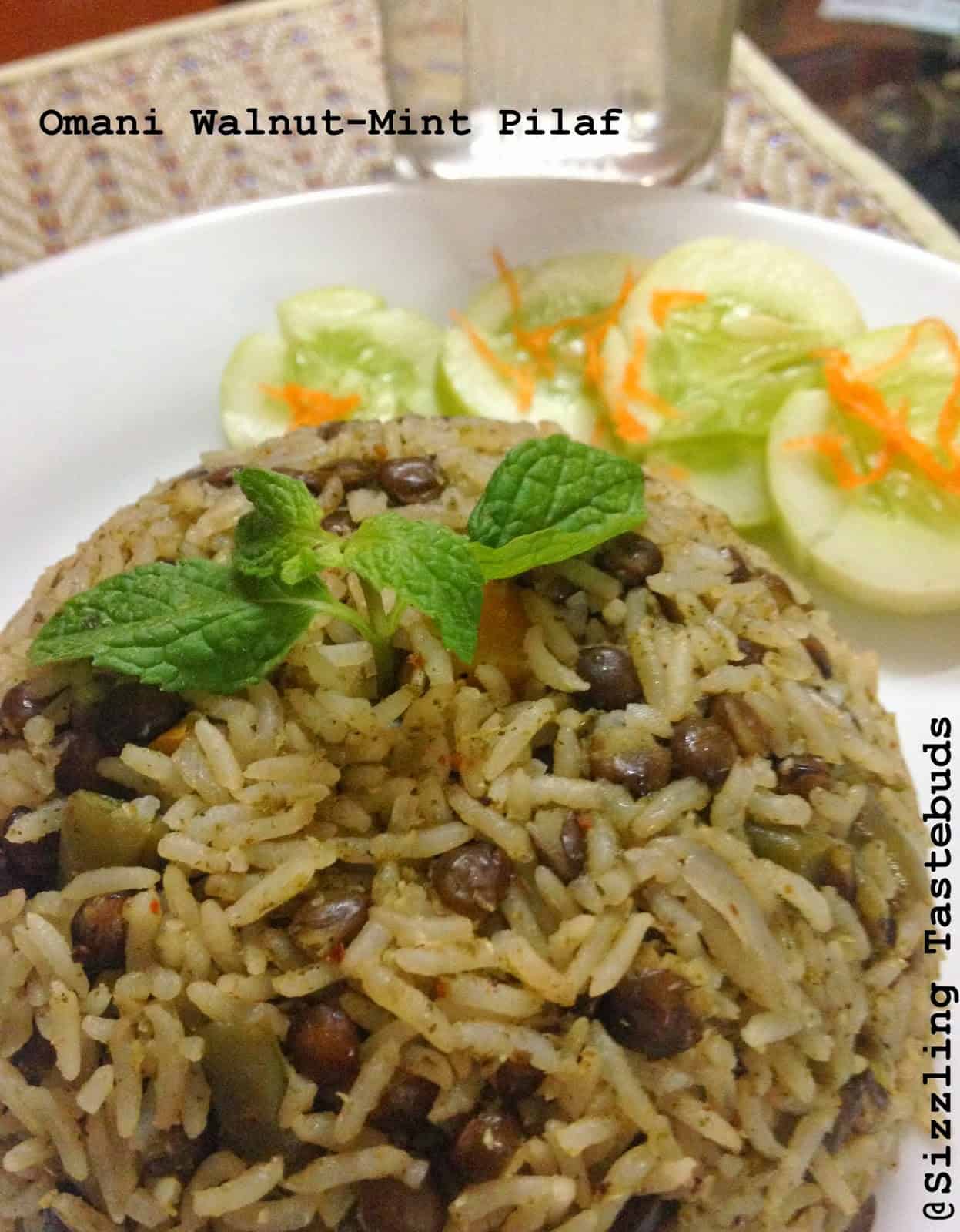 Pin
Pilaf and similar
dishes are common to Balkan, Middle Eastern, Caucasian, Central and South Asian, East African, North Indian, Latin American and Caribbean cuisines.
It is a staple food and a national dish in Afghan,Azerbaijani, Bukharan Jewish,
Swahili (Kenyan and Zanzibari), Uzbek,
and Tajik cuisines (source : Wiki)
Today presenting a different but totally delicious Pilaf from Oman
– Omani Walnut-Lentil and Mint Pilaf. Both me and DH were blown away with the
minty taste, the earthiness of the walnut and the crunch from the brown lentils.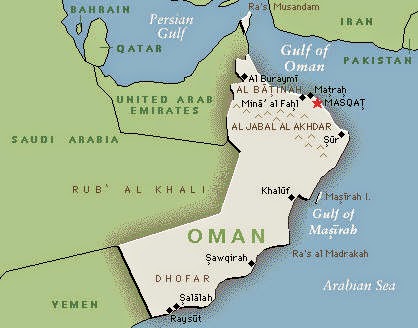 Pin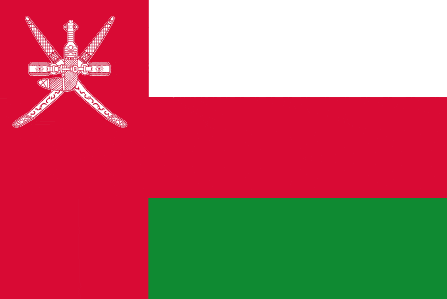 Pin

Omani cuisine is predominantly chicken, lamb based, although sea
food is also featured. I got this recipe from a friend who spent many years in
the Middle-East, and this was her go-to recipe for a vegetarian potluck. I am
glad we made it, and shall be making this very often.

********************************

Country : Oman

Dish : Omani Minty walnut and Lentil Pilaf (Main course dish)

Spice level : Medium to high

Serving suggestions : Raita or just plain yoghurt

Prep time : 15 mins | Cook time: 20 mins | Serves : 4

Adapted from : my friend's recipe

********************************

Ingredients:
Rice – long grained – 1 cup
Fresh mint – ½ cup
Brown whole lentils (whole
masoor) – soaked for 30 mins in warm water
Toasted walnuts – ¼ cup (or a large handful)
Onions – 3 medium
Green chillies – 3 (low spice variety)
Salt – to taste
Oil – 2 TBSP
Garam masala – 1 tsp
Cream – 2 tsp
Method:
Wash and soak rice in water for 20 mins. Meanwhile, also wash and
soak whole masoor (whole brown lentils) in another pan of warm water for 20
mins.
Toast the walnuts for approx. 1 min and coarsely chop them.
Take half of both the walnuts & diced onions, all the chillies and puree them
without too much water to a smooth paste.
In a large pan, heat the oil. Add the paste and remaining onions, sauté for 2-4
mins. Now add the drained rice and lentils and water and cook with salt till
they are ¾ done (approx. 20 mins) – you can alternatively put them in a rice
cooker, but switch off after 20 mins.
Now add the rest of the walnuts, cream, garam masala. Stir well,
and simmer till the rice fluffs up and the lentils are done (not mushy).
Serve hot with any raita or just yoghurt.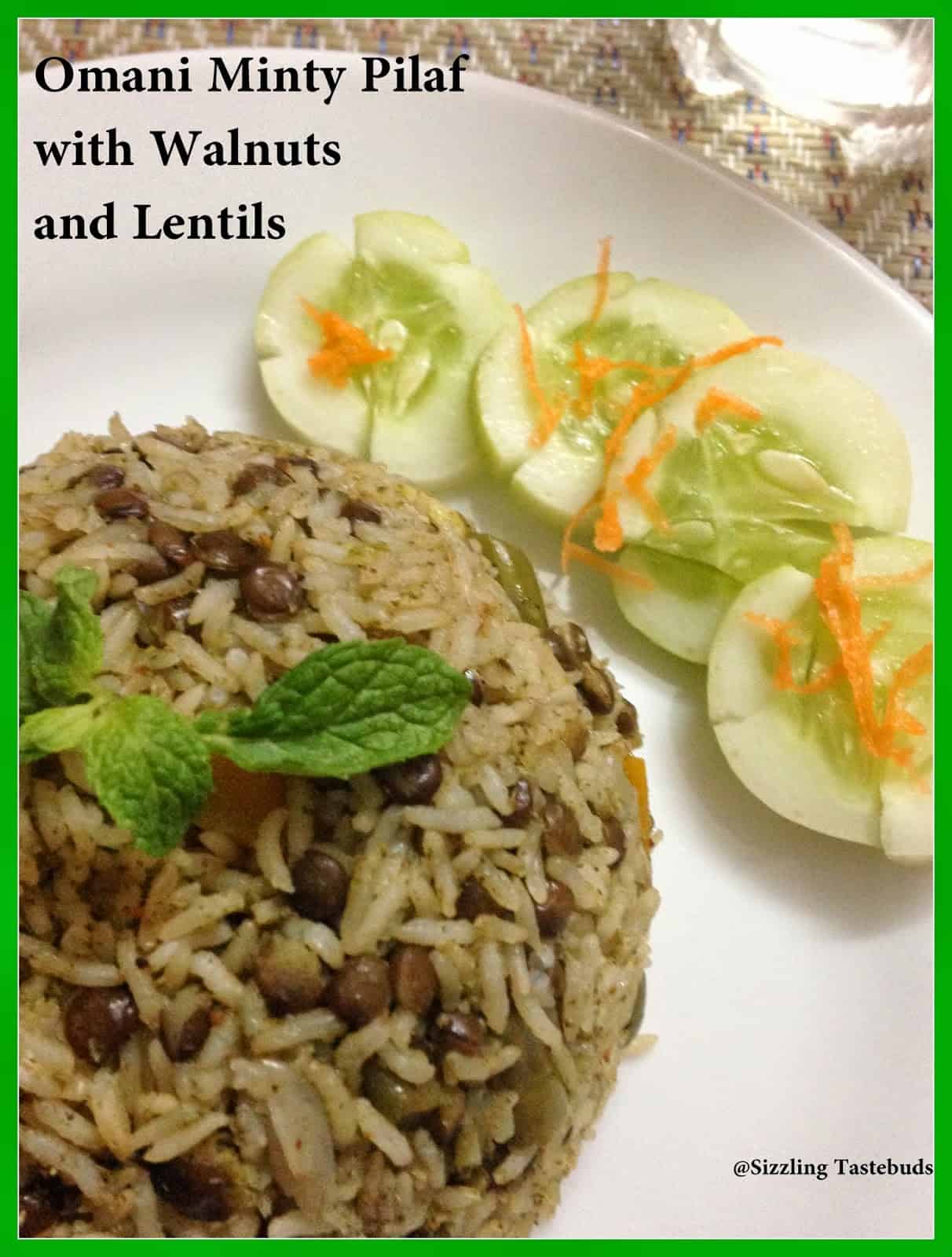 Pin
Lets see what the other marathoners have dished out for the World
Blogging Marathon.