In Kannada, Mullangi means radish, soppu means greens. Thovve in a literal sense in Kannada means dal (lentils). It also has another meaning as a dal-based dish, eaten with rice and / Chapatis in a Karnataka household. It oozes comfort food quality and is made regularly in households. Thovve is generally thickish and has veggies and dal in almost equal proportion.
We make thovve more in summers – its light, filling yet nutritious with a variety of gourds, mangalore cucumber, or greens. If you add a bit of ground masala and tamarind along with other spices ,it becomes Huli Thovve (huLi – tart/tangy) which is served at weddings and special occasions. HuLi Thovve however is made with very few select vegetables and no greens are added.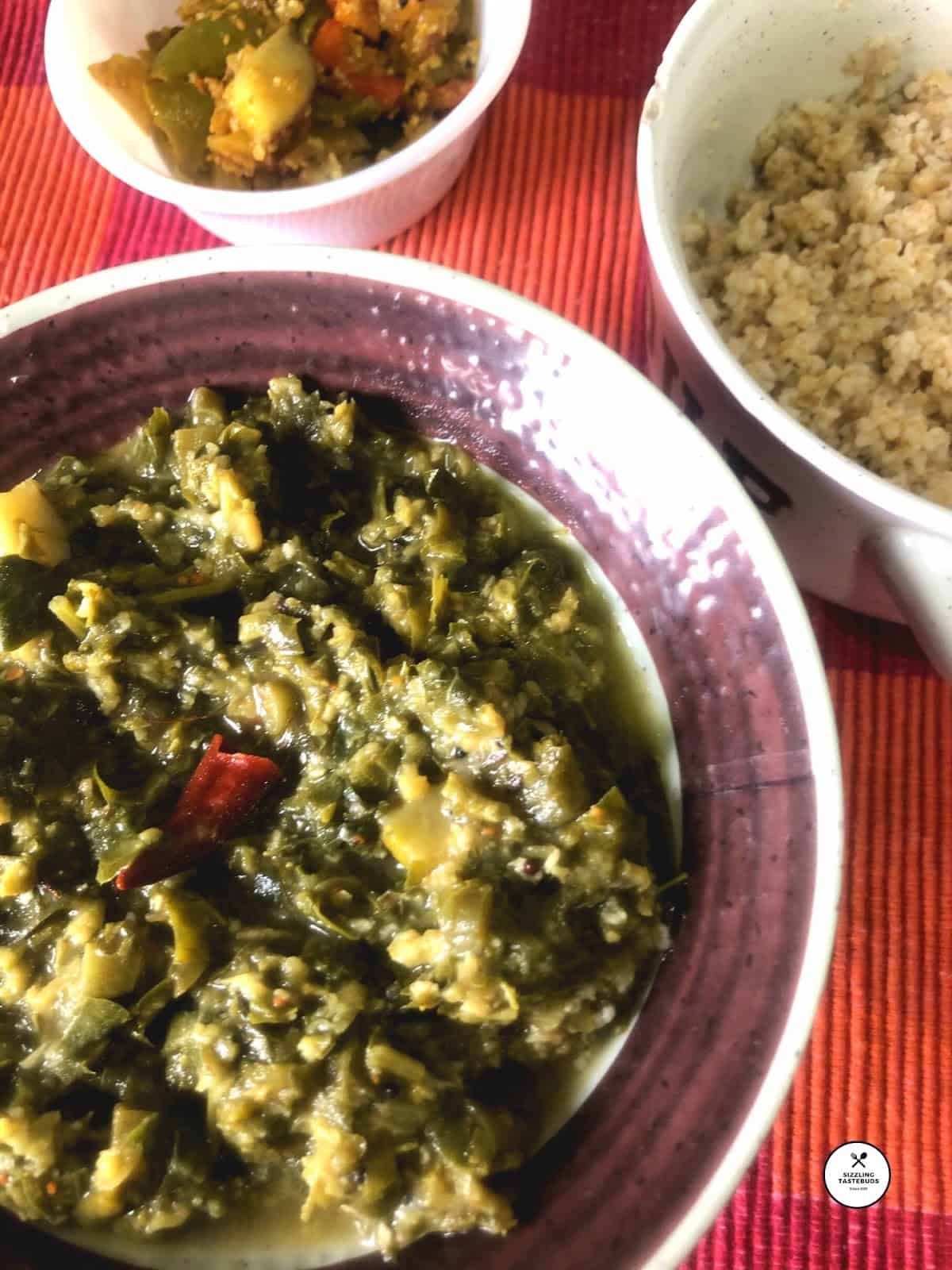 Pin

We use greens in a variety of dishes from Thepla, Sambhar, Podi (spice powders) Poriyal(dry saute), Dal etc. Aruna gave us #GoGreen – as the theme this week where we could make any dish with green leaves. Rich in mineral content and iron, leafy vegetables helps prevent iron deficiency. Inclusion of these greens in our everyday diet, especially for children helps build strong health.

Today's dish is an ultra simple vegan, no onion no garlic dish made with radish leaves and fresh moringa that's flooded the markets. This dal / thovve with some cooked quinoa and a bowl of aloo-capsicum sabji made our light summer lunch recently.

Let's see how to make it in under 30 mins.

Low cal, low carb Mullangi Soppu Thovve

Cuisine: Indian, Course: Side dish, Spice level – low

Serves: 2~3

PIN FOR LATER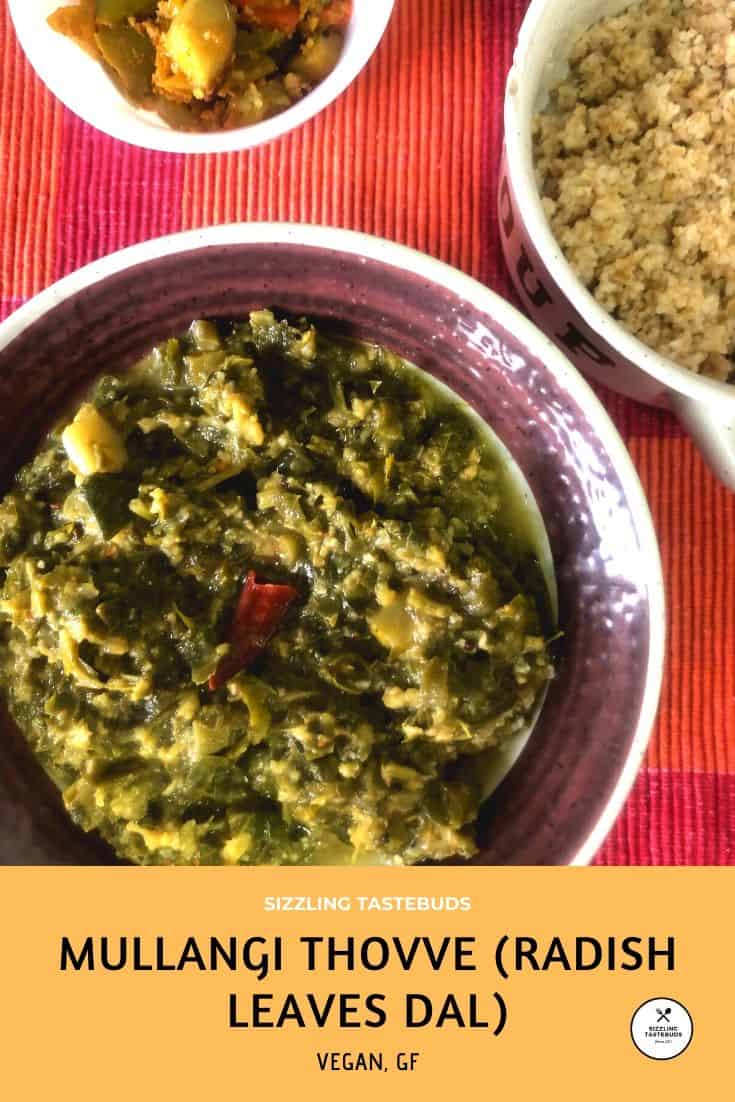 Pin




You need:

Radish leaves – 1 large bunch – wash well and chop fine

Oil – 1 tsp

Moringa leaves – 1/4 cup (opt.) – wash well and chop

Moong dal – 1/4 cup (soaked for 30 mins in 1 cup water)

Turmeric – a pinch

Salt – to taste

Tempering : Mustard seeds 1 tsp, broken red chillies – 2

Garnish – fresh / frozen grated coconut 2 tsp

How to:

In a kadai / pan, heat the oil. Splutter the tempering, once done, add the chopped radish and moringa leaves and saute for 2-3 mins on low flame. Now add the soaked moong dal along with soaked water, add salt and turmeric and 1/4 cup more water.

Cover and cook for 15 mins till dal is cooked and mushy. check for salt and spice. Add the grated coconut and serve hot.

You may add a dash of lemon juice to this, but we like all the thovve as is.
Pin