My
first induction to home cooked Maharashtrian cuisine happened at office. My
fried Gauri used to carry a special rice preparation for lunch and as loved
rice I generally used to polish off her dabba. It happened a few times, till
she started packing a lunch box exclusively for me .. And when I was
embarrassed enough, she was kind enough to hand me the recipe. Apparently it
was called Masala Bhath. I loved it a lot, and wanted to make it at home.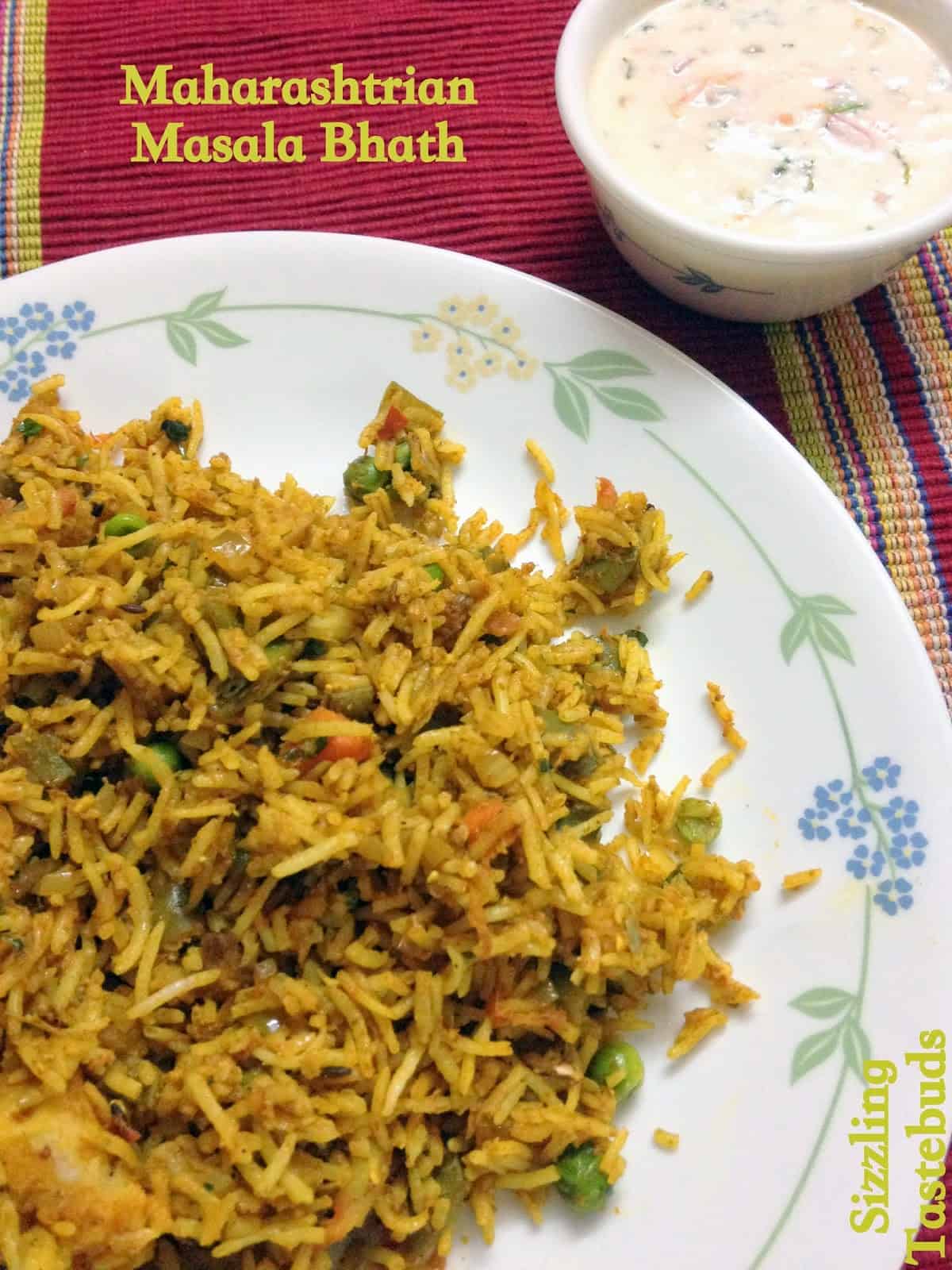 Pin
Some
months ago, I looked for the recipe and didn't find it. Archana's recipe
came to the rescue. Although laborious than the original one I had, it was
simply superb and all of us enjoyed it. We make a similar version in Bangalore called
Vangibhath and add both brinjals and tendli (ivy gourd) to it. But I will stick
to her recipe here and make it more often.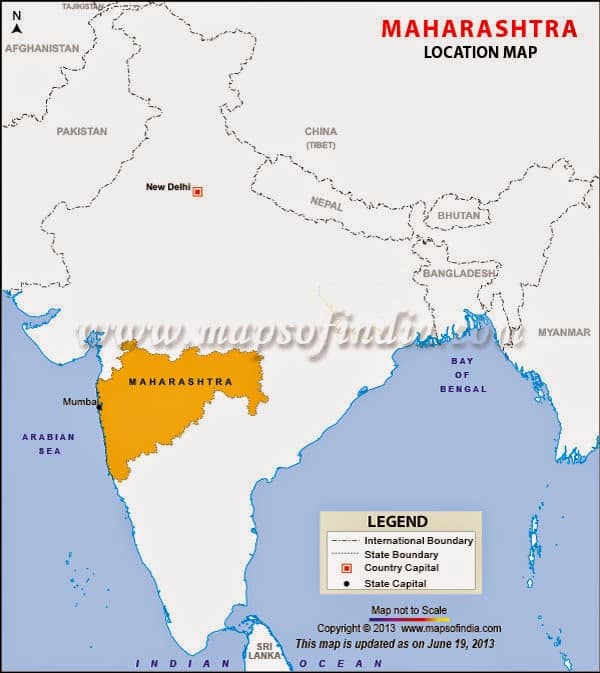 Pin
———————————————————-
BM : 39 ~ Indian State : Maharashtra
Recipe : Masala Bhath (spiced rice with Gherkins /
Ivygourd / Tendli)
Dish type : Main Course
Served with : Plain Curd
Spice Level : Medium to
spicy
———————————————————-
Prep Time :15-20 mins, Cooking time
: 15 mins ; Serves : 4
Recipe Source :Archana

Ingredients: (Archana's recipe with minor changes)
1/2 cup Copra, grated i.e. dry coconut
9 cloves
3 stick (each 2 ½ cm) cinnamon
1tbsp sesame seeds/til
5 tbsp coriander seeds
4 tsp cumin seeds/jeera
1/4 cup vegetable oil
1 tsp mustard seeds
1 sprig curry leaves
¼ tsp asafetida/hing
5 green chillies slit
200 grams gherkins cut into quarters (I cut
lengthwise)
2 cups basmati rice washed and left to drain
for ½ hr
5 tsp salt
2 TBSP cashew nuts
3 ½ cups water
½ cup coconut grated (fresh)
2 tbsp coriander leaves chopped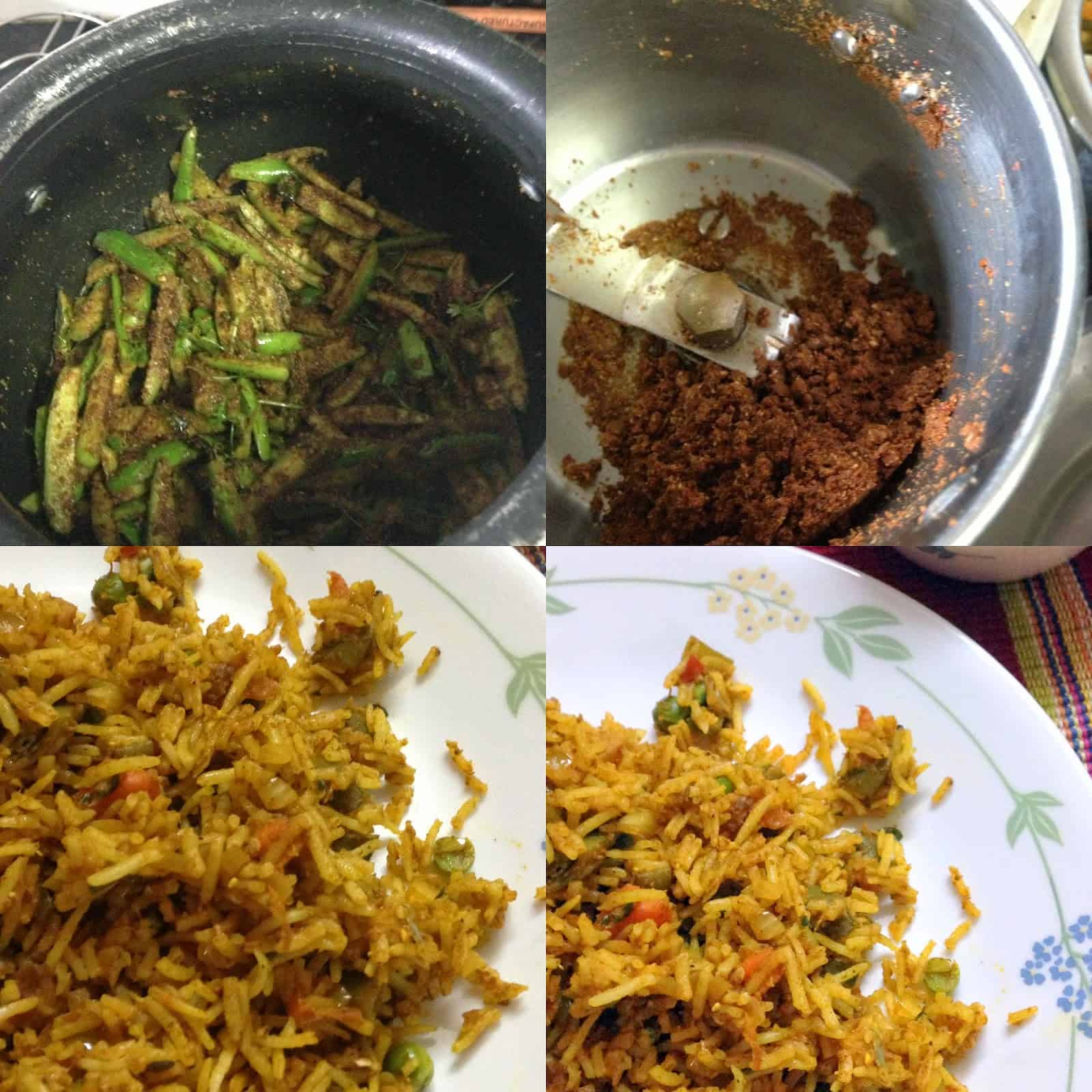 Pin
Method:
Dry roast Copra for 1 min till its dry. Take it off the flame into a dry plate, and dry roast cloves, cinnamon,
sesame, coriander seeds, cumin seeds separately for 2 mins. Powder all this in a spice
grinder.
In a non stick pan, add oil. Splutter mustard seeds, curry leaves,
asafoetida, chillies, cashewnuts. When the cashews start browning a bit, add
tendli and fry for 4 minutes. Then add spice powder and rice and fry. Add salt.
Now add water and cook covered for 12-15 mins on low / Medium heat
till done. (if making in a pressure cooker, give one whistle and cook on medium
heat for 4-5 mins)
Fluff the grains and garnish with coriander and coconut.
Serve hot with chilled curds. I served it with onion-tomato raita 🙂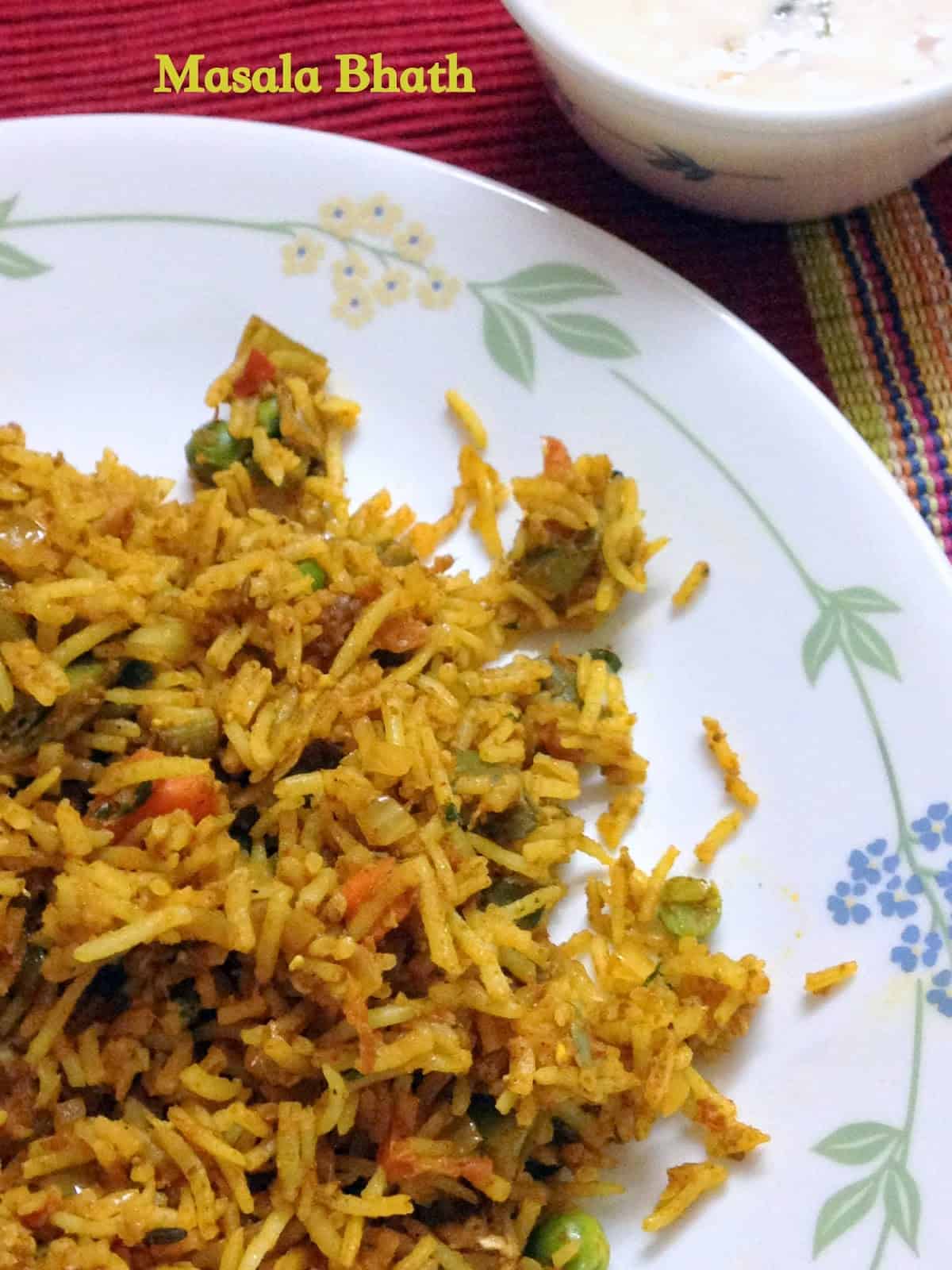 Pin