We begin the Cooking Carnival today. After many many changes to the to-do list, I could finally select a theme that's perfect for the muggy, rainy weather outside as well as be a kid's delight. ALL my dishes this BM have been approved by my kids, and I had to discard a few ones that didn't appease atleast one of them.
Considering I was cooking for my kids, this week will see 3 fried delights that truly…..well, delighted them 🙂
Leftover idli is a problem at home, unlike most households where kids / adults have this for lunch or even dinner. Although I do make Idlis mostly for breakfast on weekdays, kids need some changes. So came about this method of using the few spare Idlis that little one sometimes refuses to have even for breakfast, and prefers her favourite cereal-milk combo that day ! If you like Manchurian like us, why dont you try this Air fryer Gobi Manchurian for a change ?
The kids could hardly believe this was made of Idlis, the elder one in particular asked me to make this again next few days, and promised to click pics for me too 🙂
{Kids know my obsession with the camera when a new dish is served, while the husband wonders why I dont repeat most 'new' dishes}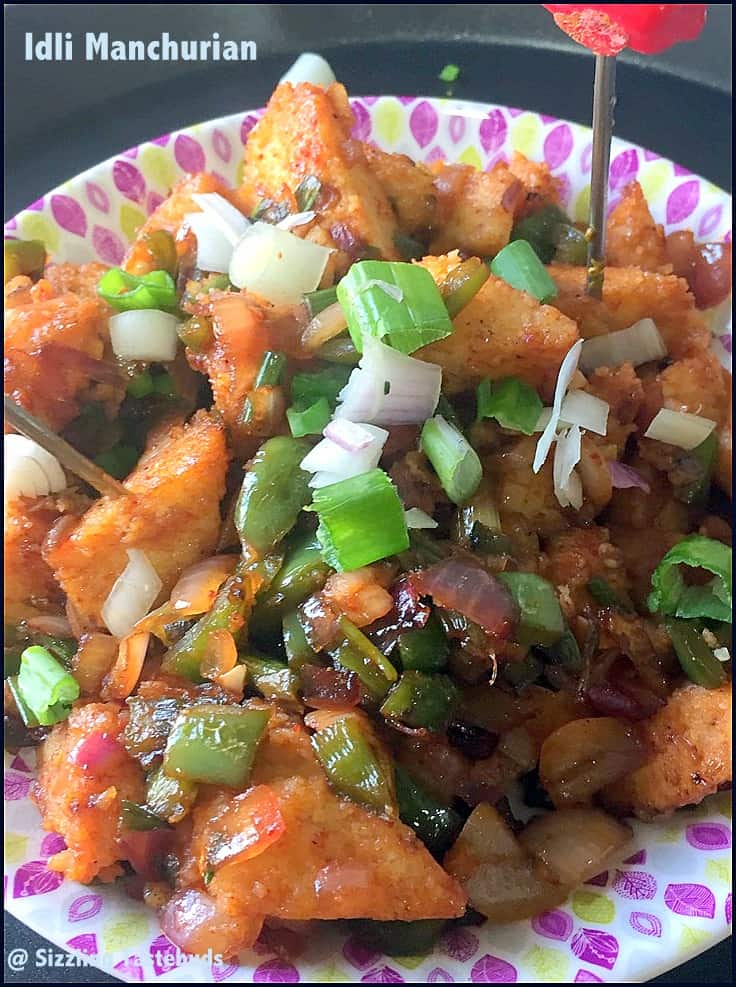 Pin

So, Idli Manchurian it is for Day 1 for Cooking Carnival. Hope you enjoy this ride with me and the other Blogger friends 🙂

Similar dishes:

Low cal Veg Manchurian (no deep-fry)

Sending this week's dishes to Cooking Carnival as well as my event & giveaway – MonsoonMojo2

Idli Manchurian – an Indo- Chinese inspired snack – Gluten & Vegan 

 

Prep time : 10 mins + 1 hour minimum standing time , Fry time : 10 mins (I shallow fried),

Serves : 2-3 kids

Ingredients:
Cooked Idlis (cold ones work best) – 6 nos.(medium sized)
Cornflour – 1/2 TBSP
Oil – 5 TBSP (for shallow frying)
To Saute:
Oil – 1 TBSP, Ginger (1/2 tsp), garlic (1 tsp)
Green bell peppers – 1/2 no
Onions – 1/2 medium
Low sodium Soya Sauce – 1/2 tsp
Tomato Ketchup – 1/2 tsp
Black pepper powder – 2 pinch
Brown Sugar – 1/2 tsp
Green Chilly Sauce – 1 tsp (opt. I didn't use as it was for the kids)
(As the sauces themselves have salt, I didn't use any extra salt, you can add it if required).
Topping : Spring Onions (scallions) – 2 TBSP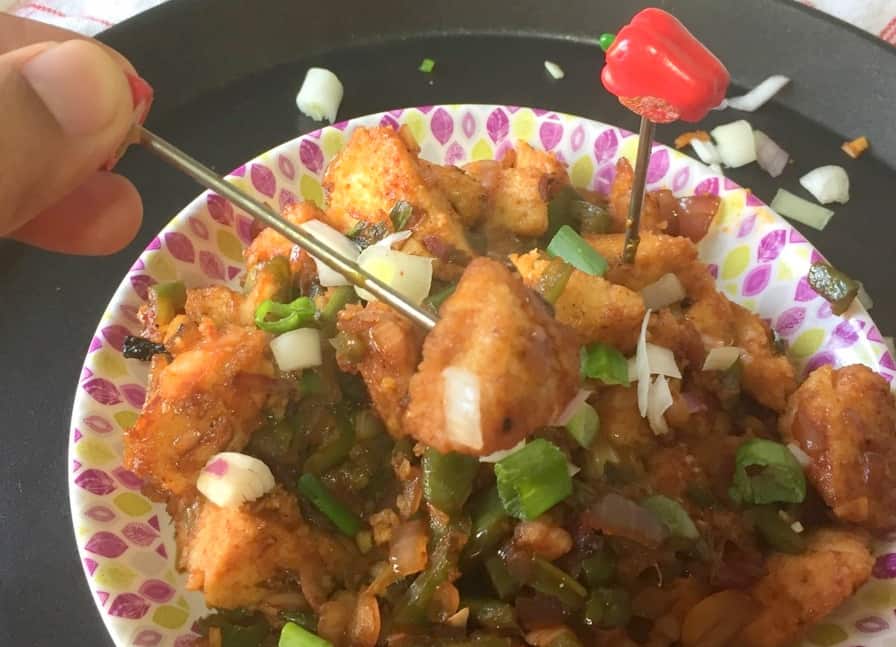 Pin
Method:
Make Idlis, and chill them for at least 1 hour. Making the Idlis a few hours prior to making this dish also works.
Cube the dry & cold idlis into cubes of required shapes and sprinkle cornflour all over them. Rest for 2 mins.
Shallow fry with requisite oil and drain on paper towels.
In a non stick pan, heat oil. Saute garlic and ginger. Add onions, bell pepper and saute for 2 mins till crunchy, but not cooked through.
Add all the sauces, brown sugar and mix well. Toss in the fried Idlis and coat them well with the sauces.
Serve immediately topped with the chopped green onions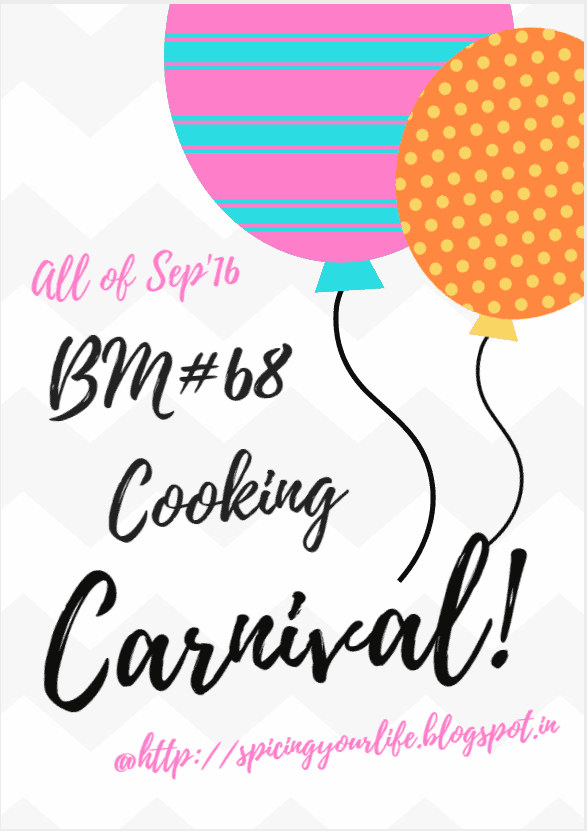 Pin
Check out the Blogging Marathon page for the other Blogging Marathoners doing BM# 68