Me : I need to find an
easy and tasty dish for Goa.
The Husband (TH) : You
want to invent one ??
Me :
<<<staring at him blankly>>>> No, of course not. I want to find
one
TH : So ask a Goan
…(saying it like it wasn't obvious)
Me : I did, and I have
recipes too…
TH : Then what's the
problem ?
Me : I did cook two of
them, and you guys didn't like it…
TH : (Silence) ….I
know an easy way – go to Goa – you will
find one there ! (chuckles)
Its 10:45 PM, and I am
in no mood for humour. But Goans (atleast the ones I have met and know) are
usually fun loving and chilled out – just like the beaches we visit .. Kiddo's
antenna is always up when we discuss vacations and Goa is her first choice…
As a tourist or a
reader, Goa needs no introduction – for Indians and NRIs alike, Goa is a
preferred tourist spot and loved across all age groups. Verdant beaches,
Hawaiian type beach shacks, chilled beer – you get the ideaJ… Sit back and enjoy
the experience with a chilled glass of your favourite beverage….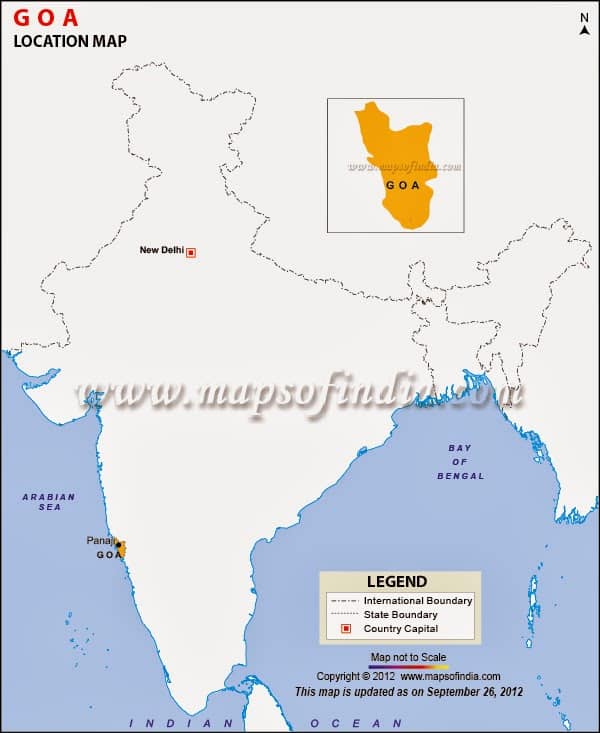 Location Map of Goa
Coming back to the
dish, bracing myself, I pour through the links of fellow bloggers and the links
they kindly shared with me. Brain fried for the day – nothing seems to click…
Next evening, kiddo tells
me she had a pink coloured drink at her friends' and she liked it. Pink, pink,
…some connection was made, and I made Futi Kadi for Goa (apparently, she had
Roohafzah – which is a rose flavoured sherbet).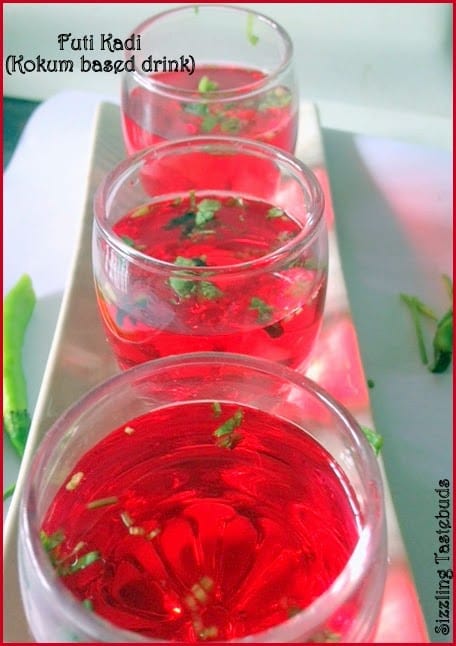 Pin

But nevertheless, went back to
Archana's recipe and dished out a simple and soothing beverage to beat the
summer heat !

Goan dishes are primarily coconut based like the Goan Sorak Curry
I had made, and even this Sol Kadi (made with kokum – a tangy spice) has a
version with coconut milk. But as my family doesn't prefer coconut milk in any
dish (perhaps only in Thai Green Curry), I made it without coconut milk. This
is an excellent thirst quencher as well as digestive and stimulant – had both
as a beverage and the coconut version with rice or at the end of a meal. So
lets get started…

————————————————————–

BM : 39 ~ Indian State : Goa

Recipe : Futi Kadi (Kokum based Goan Sol Kadi
beverage without coconut milk)

Dish type : Beverage

Spice Level : Medium

Accompaniment : None

Prep Time :15-20 mins, Cooking time
: NIl ; Serves : 2

Source : Archana's recipe
and inspiration with Rajani's
stunning clicks

((PS: Rajani – ur pics instantly reminded me of the pink coloured
drink))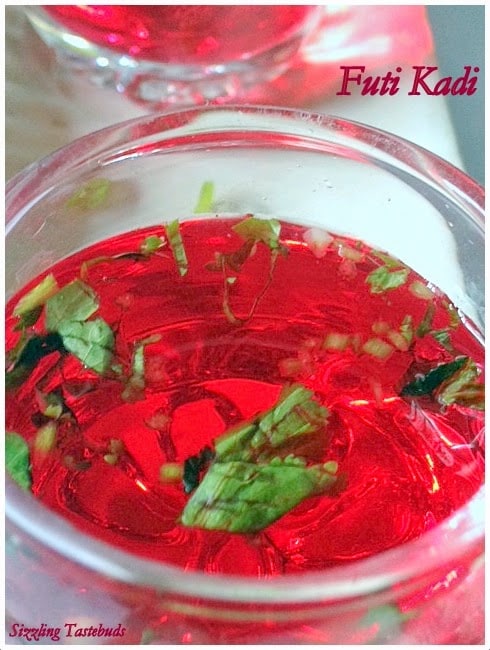 Pin
Ingredients:
Kokum – 8-10 pieces
Chilled water – 2 large glasses (approx. 250 ml)
Hing / Asafoetida – a pinch
Sugar – 2 TBSP (or more if you wish)
Chopped chillies – 1 small
Salt – to taste
Garnish – chopped garlic, coriander
To serve – crushed ice
Method:
Soak
Kokum in 1 cup of warm water for 30-45 mins. Squeeze and strain out the extract
and discard the pulp
Add
the sugar, hing and salt (if the kokum is salty, add salt or avoid it
completely)
Now
mix in the crushed garlic, coriander, chillies
Taste
and adjust
Serve
topped with crushed ice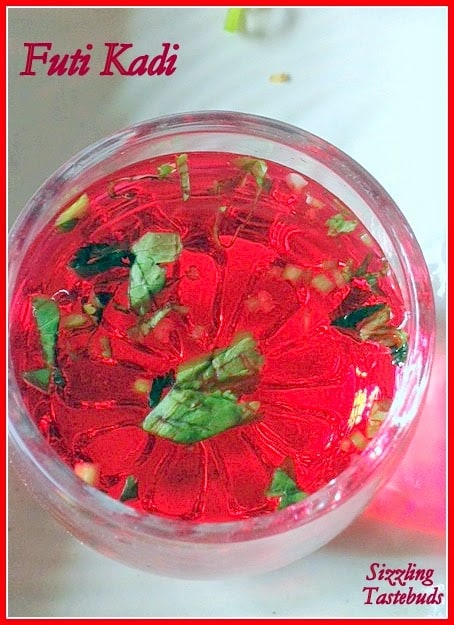 Pin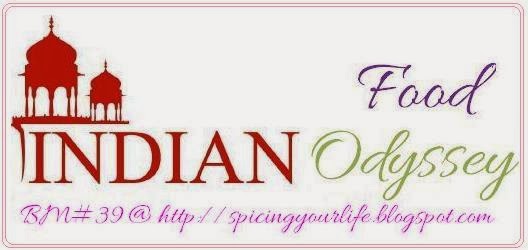 Pin
Check out the Blogging Marathon page for the other Blogging Marathoners doing BM# 39