The Xmas of 2014 is past by us.
2015 awaits us in 8 months. So do we need a reason to celebrate the joy of a
Norwegian bread baked only around Xmas ? This is a Julekake a tad too early ..
And we loved it 🙂
Based on Gayathri's recipe (which
I think was suggested by Priya Sri ) & there on replicated
in a few other blogs too, I tweaked the recipe – first by halving it, and then
replaced the APF with bread flour, some of the butter with the olive oil and so on. What came out was a fantastic crusty looking bread with a soft interior. And was gone in
minutes.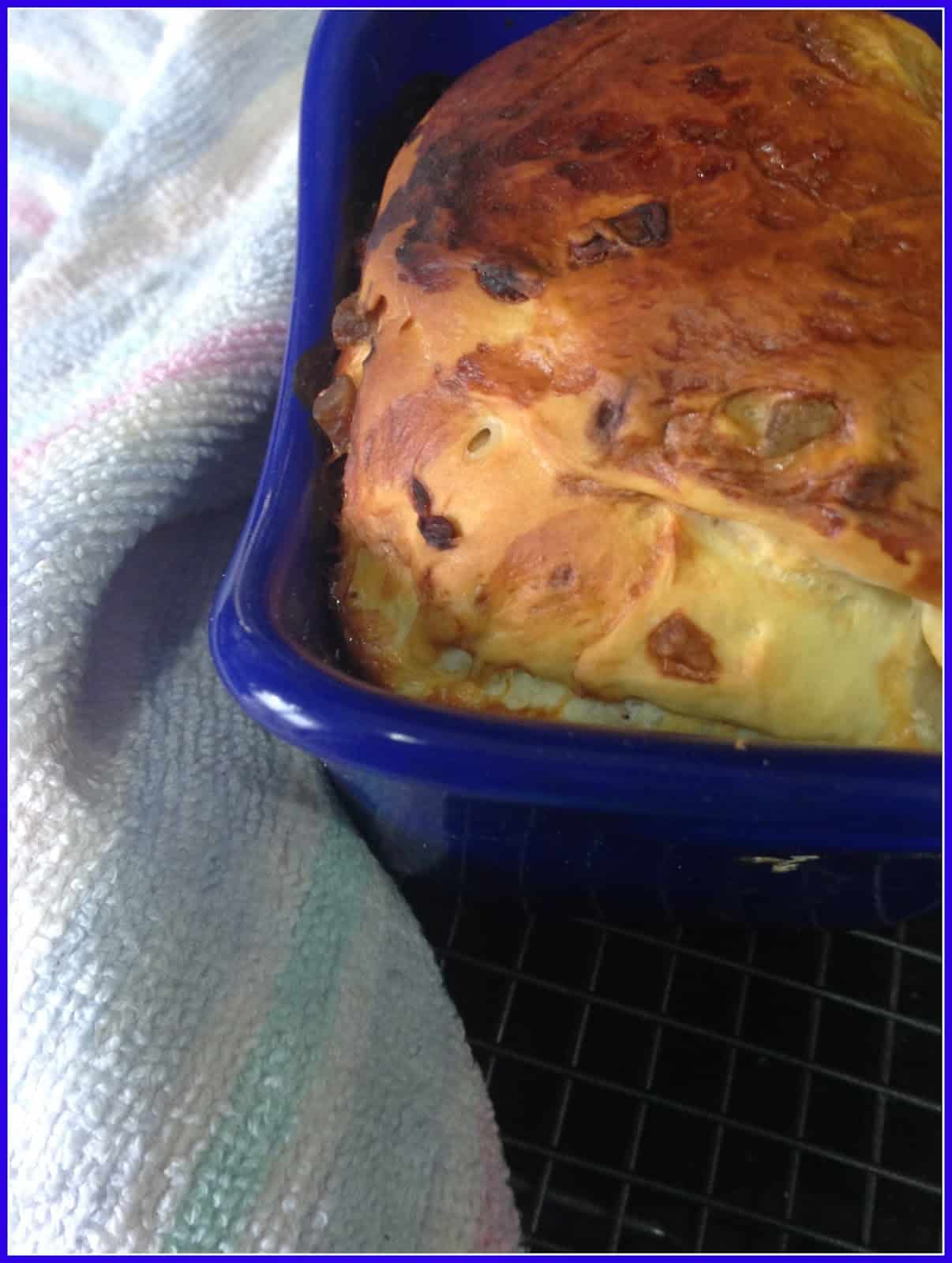 Pin
So Xmas or no Xmas, do enjoy this treat. This link has
an interesting read on the origin of the name julekake and amongst pother
things, tells us"The Norwegian word for Christmas is actually a
pre-Christian Viking drinking festival: Jul. And holiday
deserts are a big part of Norway's Christmas season: the local Christmas
fruitcake called Julekake and a towering marzipan kransekaka…festooned
with Norwegian flags and party poppers."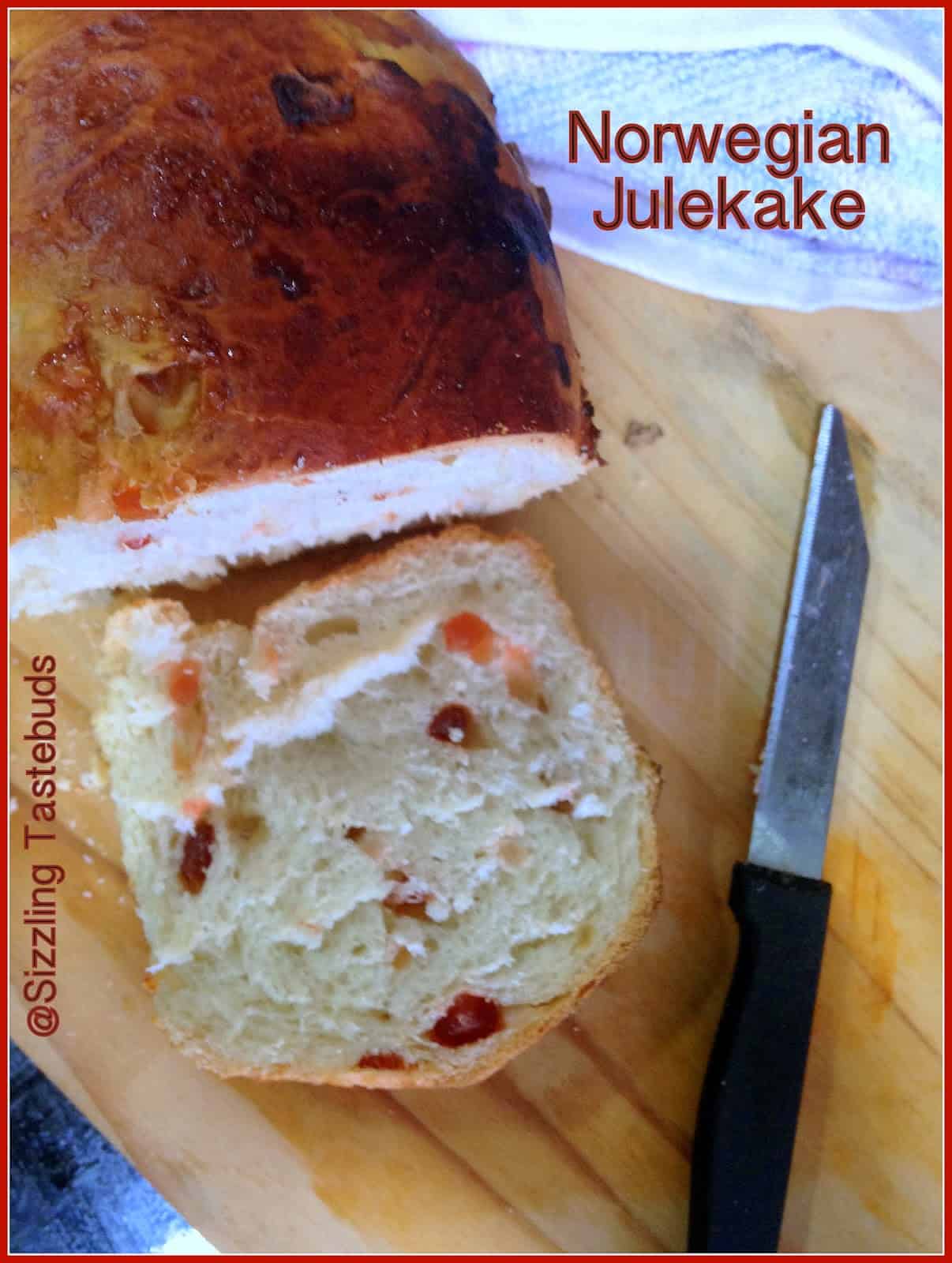 Pin
Baking Marathon Day 20 : Norwegian
Julekake
Recipe type : Breads (Yeasted
bread)
Course: Main course or as a snack
Prep time : 10 mins | Bake time :
25 mins | Standing time : 2 hours (both rise)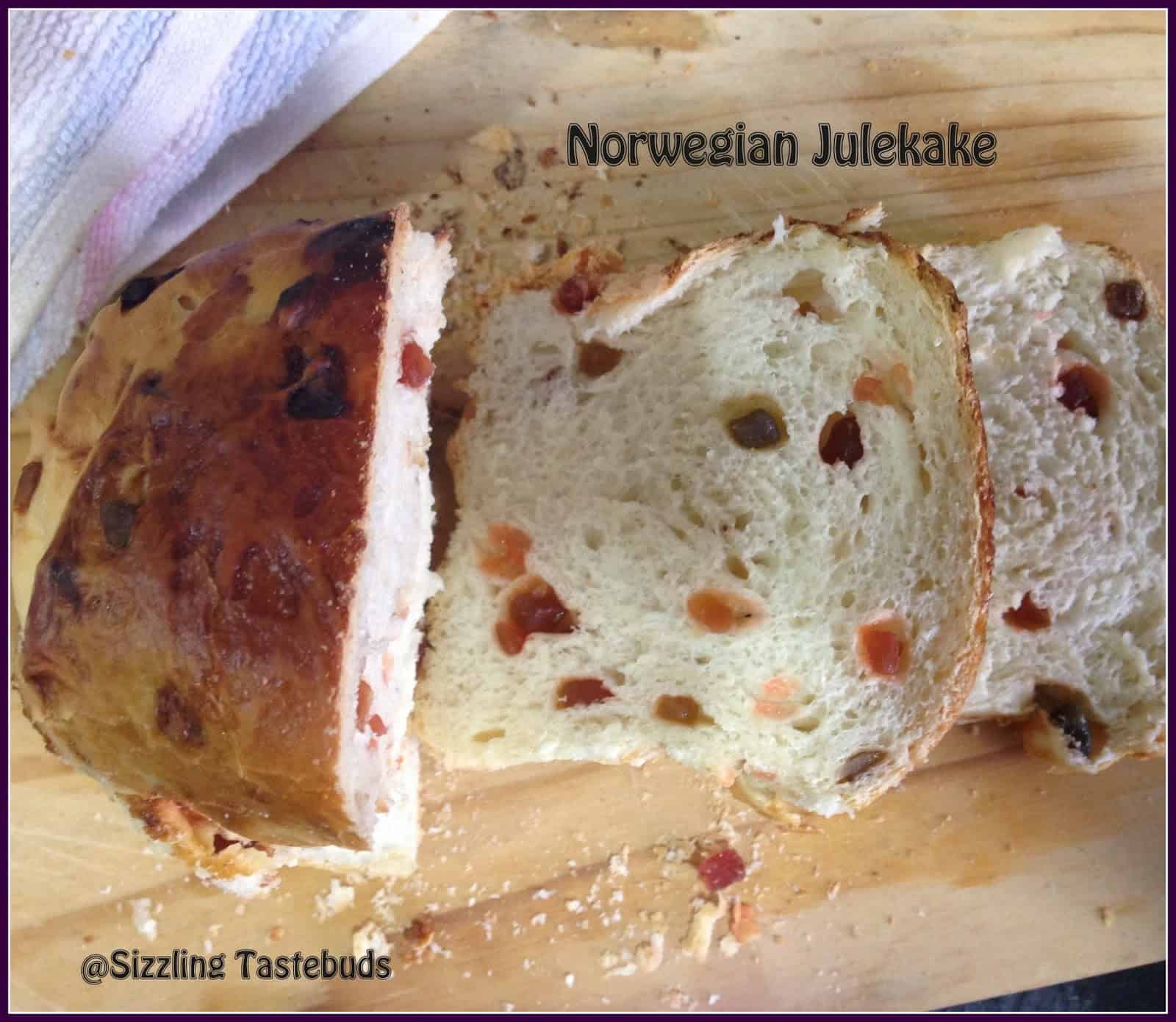 Pin
You would need:
Bread Flour / APF / Wholewheat flour – 1.25 cups ( i used bread flour)
Instant Yeast – 1 tsp
Salt – to taste
Candied fruit / Tutti Frutti – 1/4 cup
Sugar – Less than 1/4 cup (depends how sweet your candied
fruits are)
Milk – 1 TBSP less than 1/4 cup
Warm water – 1/3 cup (adjust acc to flour)
Ground Cardamom – 1/2 tsp
Dry ginger – 1/4 tsp (optional.)
Oil – 1/3 cup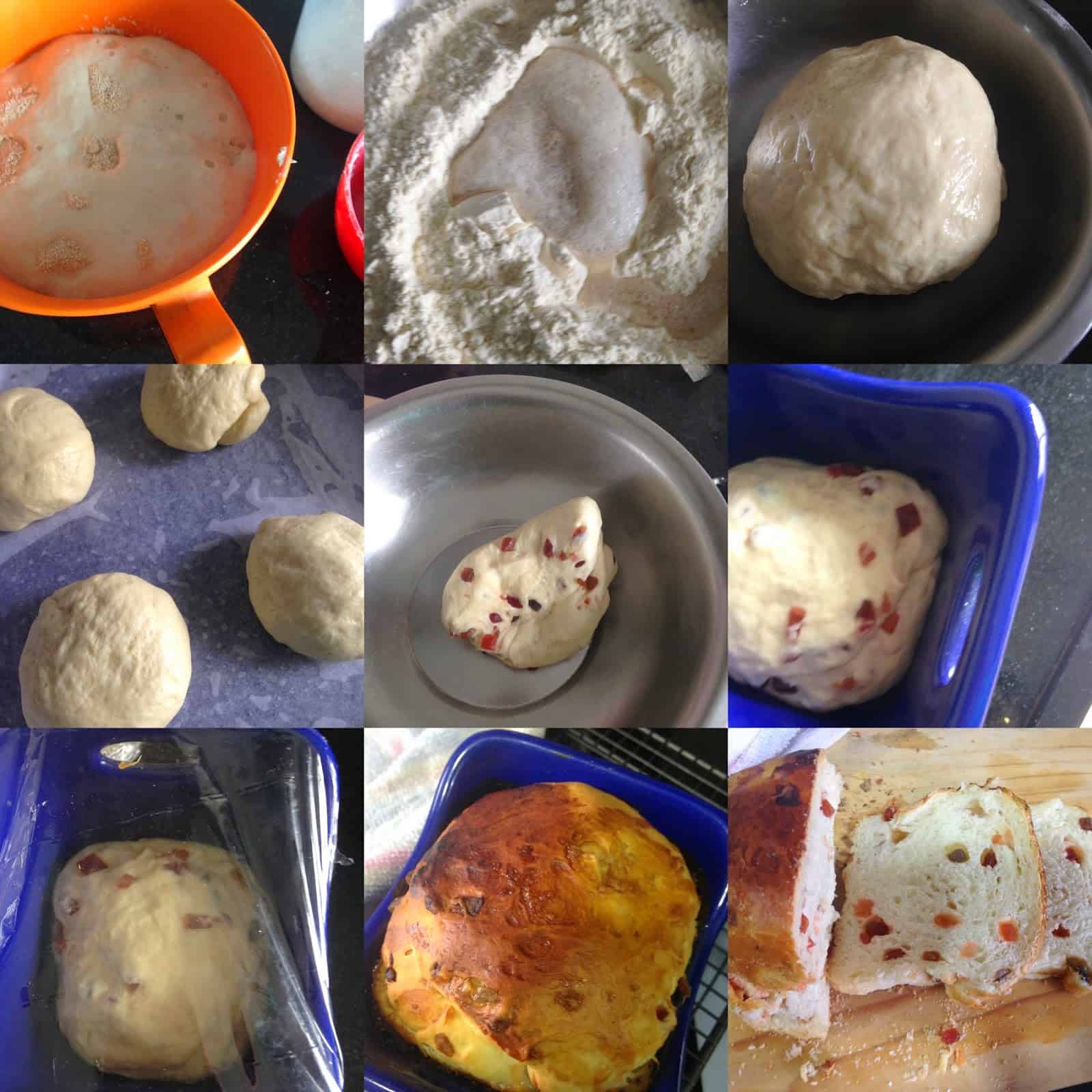 Pin
Method:
Sieve flour with cardamom, salt, ginger powder.
Proof yeast with warm water and sugar. Once it blooms, add to
sieved flour mixture. Add milk , oil, powdered sugar as required and make a
soft dough.
Once done, add the candied peel, and knead softly till it gets
incorporated. Let it rise in a oiled bowl covered (about 60-90
mins).
Divide into 4 parts (or acc to your loaf pan). Cover and rise
again.
At the end of the 2nd rise, preheat oven to 180 c. Brush a lil
milk / egg on top, and make till golden brown (mine took approx. 27 mins).
Cool on wire rack, and slice once cooled completely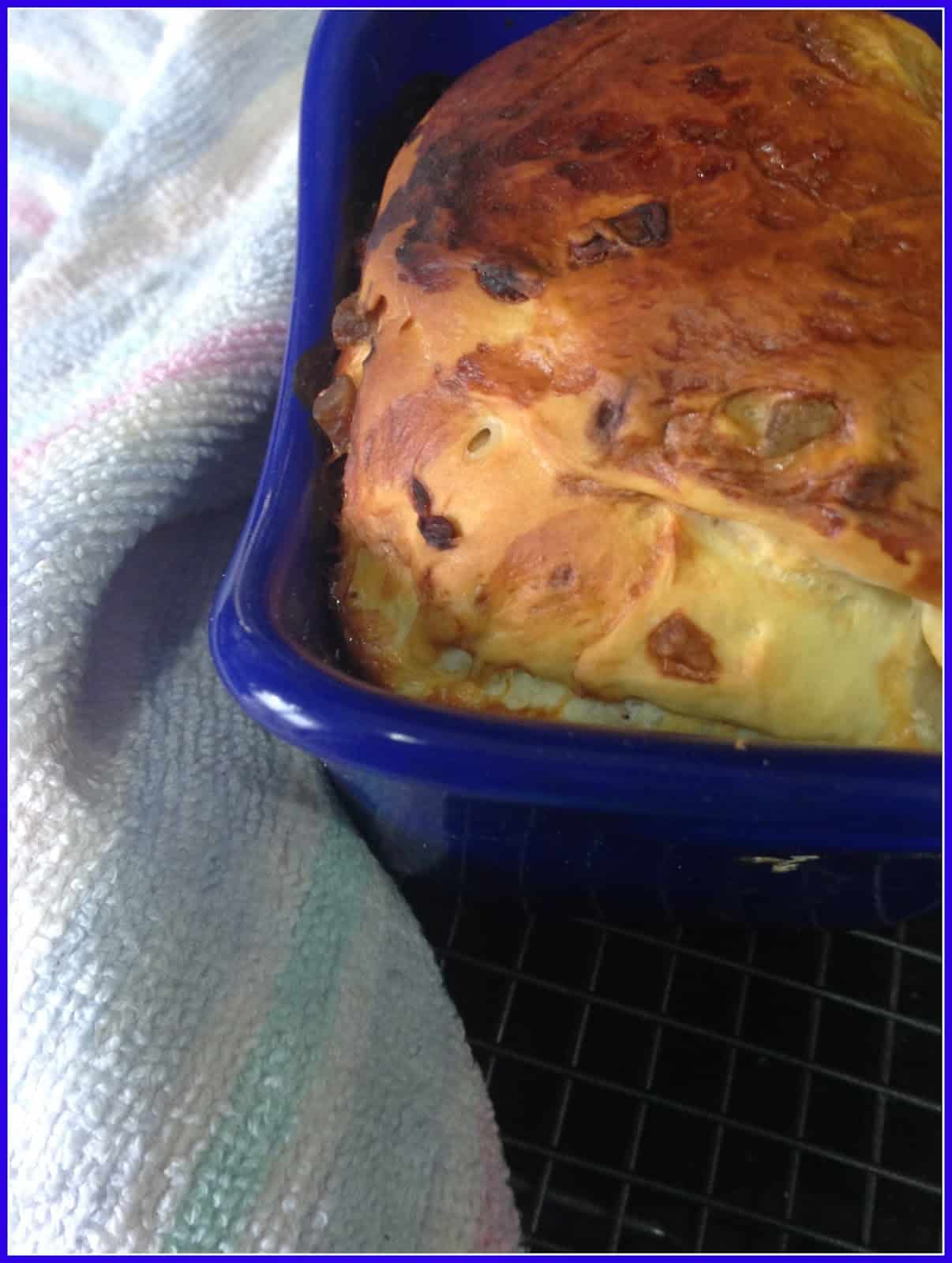 Pin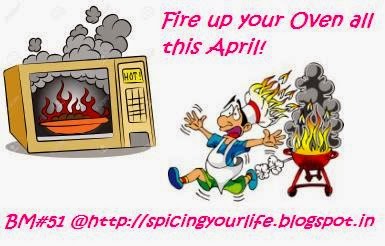 Pin
Check out the Blogging Marathon page for the other Blogging Marathoners doing BM# 51