As part of series of chocolate based holiday treats, today's
dessert with Chocolate is a personal favourite. I am not really a chocolate
person, but love milk based / mild sugar treats once in a while. The rest of
the family including my little toddler loves dark chocolate and extra dark
chocolate in various combos..
Sweet need not be fattening or bad for the teeth. Moderation is
the key. My kid's paediatric dentist once told me something I will always
remember : "A kid watches you and imitates you in every way, be sure what
goes into your mouth (food) and what comes out of ur mouth (words)" ! how
true …So keeping that in mind, dishing out simple, fuss free sweet snacks
that will warm up the hearts of not only kids but others too at home. Linking
this to BM #47 under Kids Delight Holiday Treats..
Hope you liked the series with Hot Chocolate & Vegan Wholewheat Chocolate-walnut Crinkle Brownies for this Blogging Marathon.
If you like chocolate and paneer, you are in luck. For today's
dish has both, along with a teeny weeny bit of sugar (I almost wanted to make
it sans sugar, but added a dash of brown sugar). So lets see how to make
this.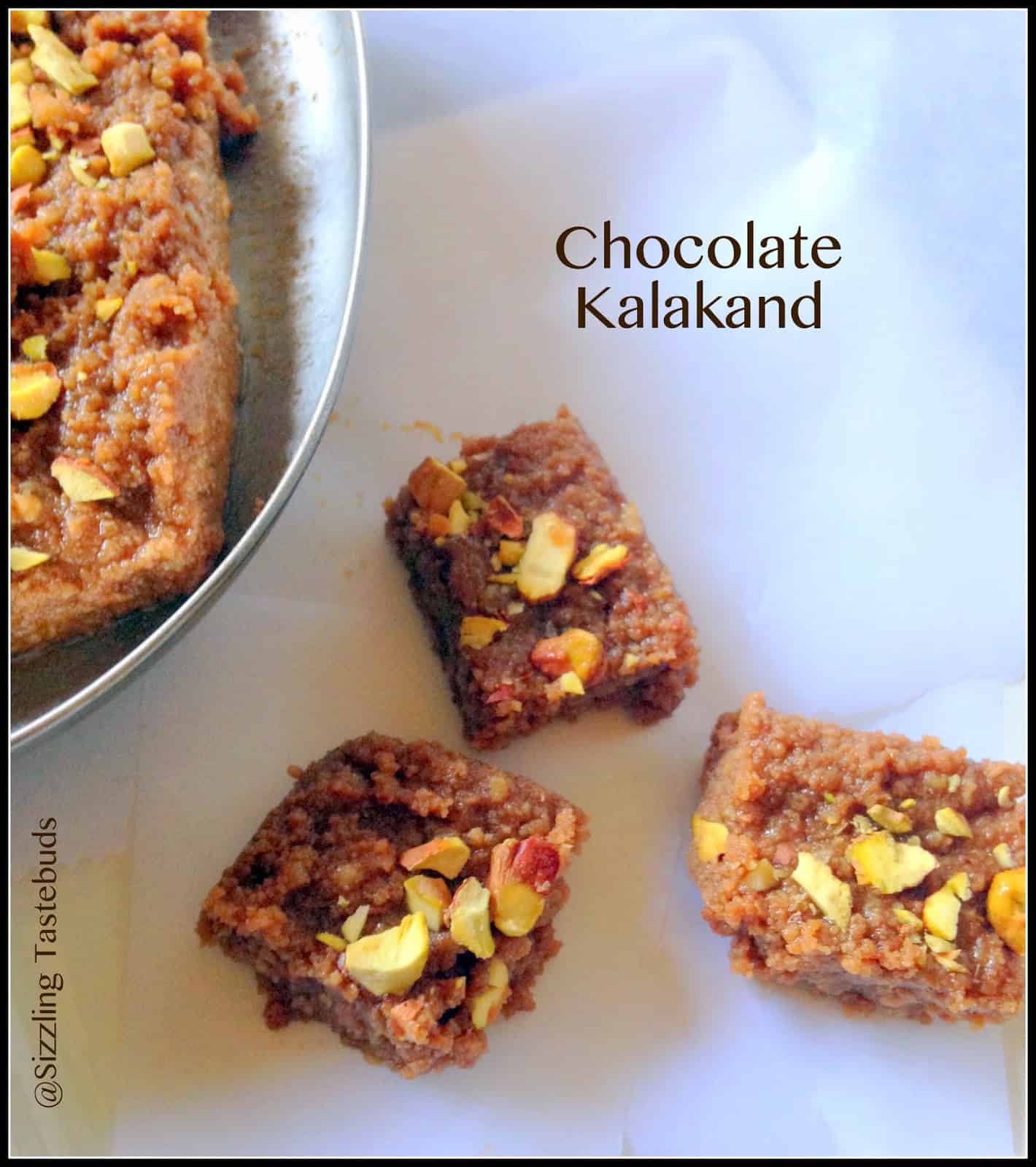 Pin
Prep time : 20 mins | Cook time : 20 mins | Makes : 12-16 medium
sized pieces
Ingredients:
Paneer – 200 gms (store bought or homemade) – grated or finely crumbled
Ghee – 1 TBSP + 1 tsp (for greasing)
Semi Sweet Chocolate – 100 gms (I used Morde) – grated fine
Brown Sugar – 3 TBSP
Garnish – finely choppped pistachio and almonds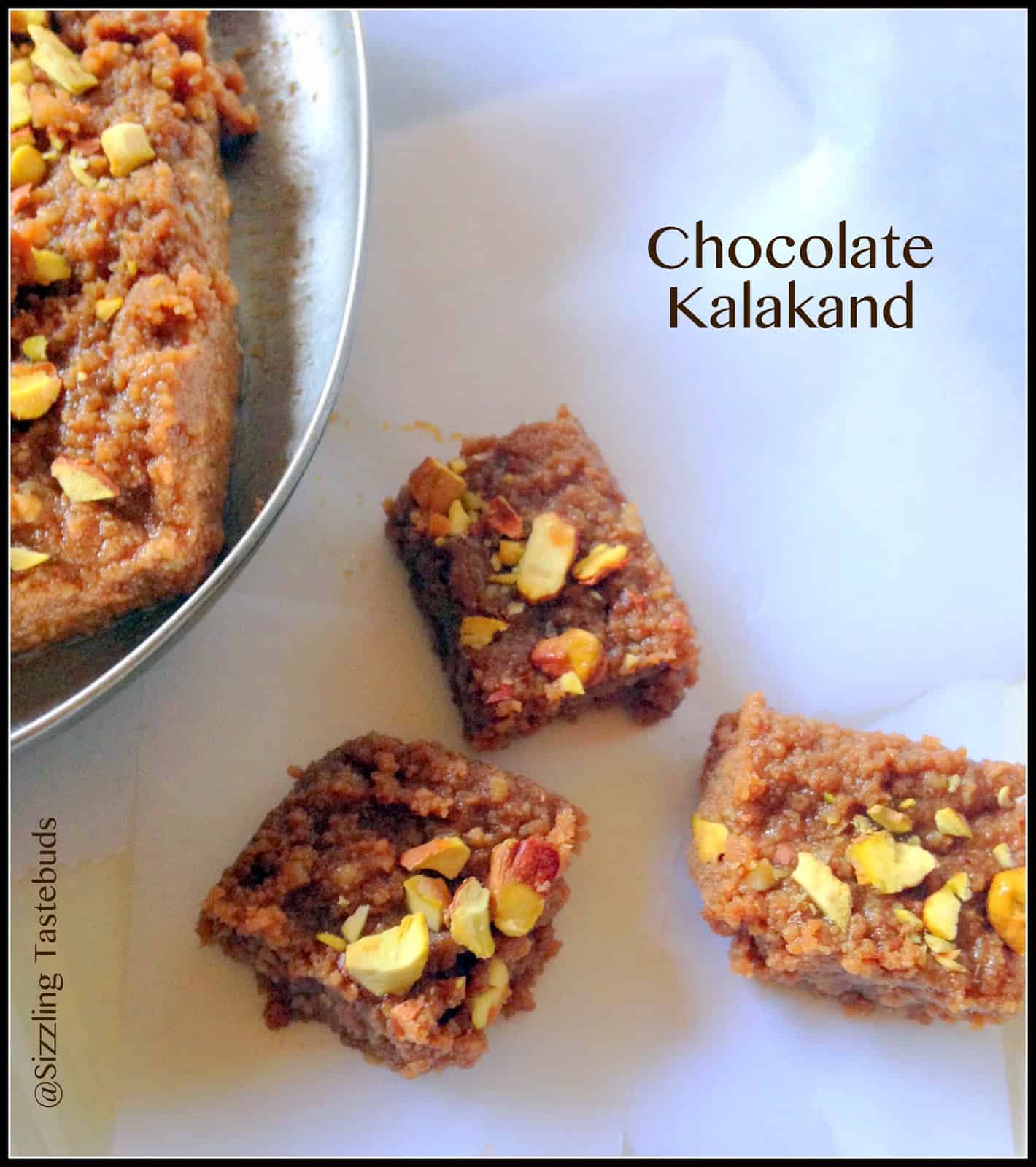 Pin
Method:
In a non stick pan, add crumbled paneer and saute for 2-3 mins on
very low flame till it starts leaving a little fat around the sides. Now add
brown sugar and quickly whisk it in to prevent scorching.
Then add grated cooking chocolate and again on a medium heat.
slowly keep mixing on a very low flame. When the mixture begins to thicken,
transfer to a greased tray.
With the help of an oiled flat ladle, flatten it out a bit to
medium thickness.
Sprinkle the nuts and slightly press it down.
After 30-45 mins, cut out squares. Refrigerate for an hour more
and serve the individual pieces.
This keeps upto 5-6 days under refrigeration